If you have a collection of movies and TV shows, you want to watch or share your devices, Plex is must-have tool. Like the similar app Kodi, Plex can organize all your collected movies, TV shows, music, and photos and present to you on any device, with an interface that's both attractive and easy to browse or search.
As a vast set of free client apps, Plex lets you access the media server's contents from devices like smart TVs, Roku, Apple TV, Amazon Fire TV, gaming consoles, phones, tablets, and way more. However, most of streaming music services like Apple Music, Spotify and more don't offer their services to Plex now.
As a leading role in the streaming industry, Spotify attracts lots of music lovers. What a pity that Spotify cannot be compatible with Plex. No matter what, there is still a method for you to get Spotify on Plex. Here we'll talk about how to play Spotify on Plex and just go on reading the post if you want to know.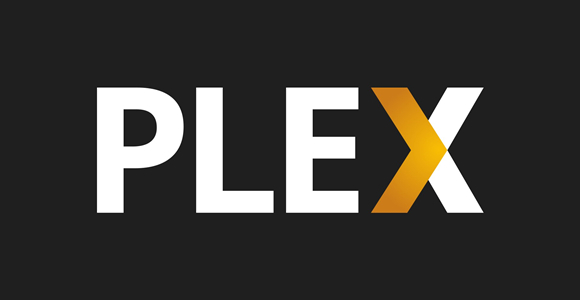 Part 1.

How to Download Spotify for Plex Using Music Downloaders

A highly effective method to seamlessly merge Spotify with your Plex media library involves the use of music downloaders, such as ViWizard Spotify Music Converter. This approach empowers you to download a wide array of Spotify content, including songs, playlists, albums, podcasts, audiobooks, and effortlessly integrate them into your Plex media library. ViWIzard Spotify Music Converter is a powerful tool that streamlines this process, enhancing your media collection significantly.

ViWizard Spotify Music Converter excels in delivering high-quality audio conversion. It can convert Spotify tracks into various formats like MP3, AAC, FLAC, and more, ensuring your Plex library maintains excellent audio quality. With ViWizard, you can download your favorite Spotify music and enjoy it offline, even if you're not connected to the internet. Its user-friendly interface makes it easy for users to convert and download Spotify tracks. You can convert multiple songs or entire playlists in one go.

The best part? ViWizard preserves essential metadata like song titles, artists, album covers, and more, ensuring your Plex library remains organized and visually appealing.

Note: Make sure you have a Spotify Premium or free account to use ViWizard Spotify Music Converter effectively, as it requires access to Spotify's streaming library.

Key Features of ViWizard Spotify Music Converter
Free Trial
Free Trial
* Security verified. 5, 481,347 people have downloaded it.
Download Spotify songs, albums, playlists, podcasts, audiobooks
Convert Spotify music to lossless MP3, AAC, FLAC, WAV, M4A, M4B
Support playing offline Spotify music on any device at any time
Compatible with Windows and macOS, as well as, the latest Spotify
First, download and install ViWizard Spotify Music Converter on your computer. Then, follow the below steps to download Spotify music to Plex supported formats.
Step 1

Add Spotify Playlist to ViWizard Software

Fire up ViWizard Spotify Music Converter on your computer then your Spotify program will be automatically opened. Head to your music library in Spotify and select your desired Spotify songs to convert and download. You can drag and drop Spotify songs to the interface of ViWizard software for downloading.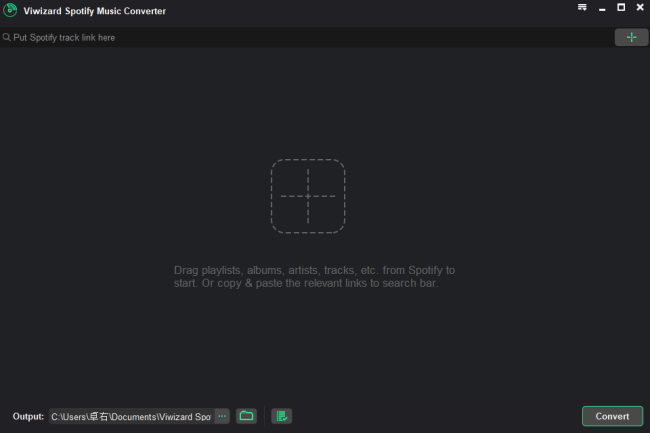 Step 2

Set the Output Audio Parameters for Spotify

After you add Spotify songs to the converter, you'll need to configure the output audio parameters. Click on the menu bar > Preferences > Convert then select the MP3 option or other format from the list of audio formats. In addition, you can improve the audio quality by changing the bit rate, sample rate, and channel.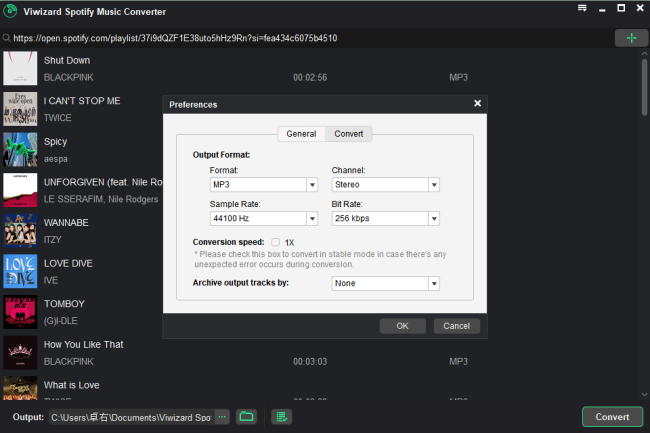 Step 3

Begin to Download Spotify Music to MP3

Once you're satisfied with the settings, click on the Convert button. Your Spotify songs will be saved to your required downloads folder. If you want to browse all the converted Spotify songs, you can click on the Converted icon to open the converted list where you can view all the converted Spotify songs.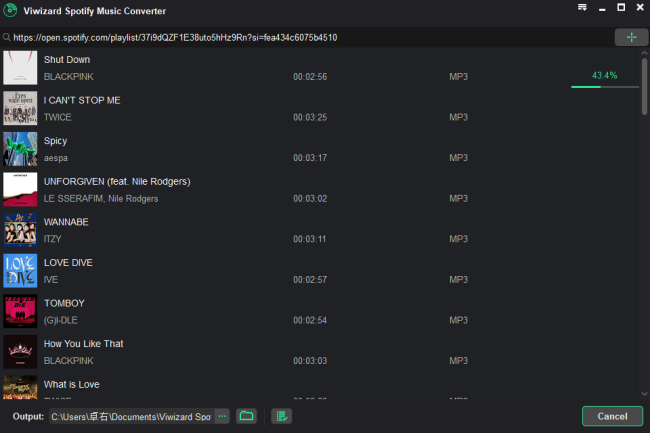 Part 2.

How to Import Spotify on Plex Using Plex Media Server

Now that you've converted your Spotify songs into Plex-supported audio formats, Plex offers a seamless way to create a music library for your entire music collection that you can enjoy for years. You can import your Spotify songs into Plex, making them accessible on any device and shareable with others. To create a music library for your Spotify playlist, simply open the Plex Web app, and follow these steps:
Importing Spotify Playlists to Plex Media Server: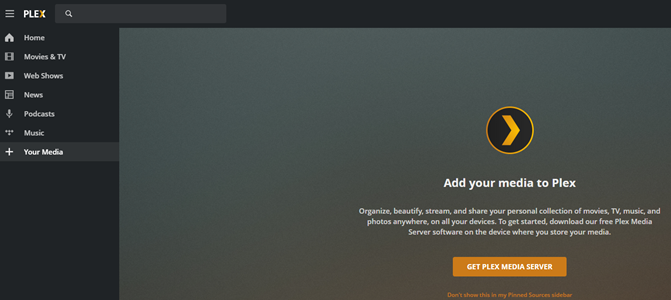 Visit https://www.plex.tv/media-server-downloads/ and download Plex Media Server for your computer's operating system (Windows, macOS, Linux).
Install Plex Media Server by following the on-screen instructions.
When prompted, name your server, and set your preferences for data syncing.
Open Plex Media Server and click the wrench icon (Settings) in the upper right corner.
Choose "Music" as the library type.
Name your Music Library (e.g., "Spotify Music") and select your preferred language for fetching online information. Click "Next."
To add your downloaded Spotify music, click "Browse for Media Folder."
Select the folder where your downloaded Spotify music is stored, and click "Add Library." You can add multiple folders if your music is in different locations.
In Plex Media Server, go to Settings (the wrench icon) in the upper left corner.
In the sidebar, select your Music library (e.g., "Spotify Music").
Part 3.

How to Play Spotify on Plex Using Plex Spotify Plugins
Plex Spotify plugins or channels are a popular way to integrate Spotify with your Plex media server, but it is only suitable for Premium users. These plugins allow you to access your Spotify playlists, albums, and tracks directly within the Plex interface. Here's how they work:
If you are subscribing to any Premium plan on Spotify, you can add the unofficial plugin to connect Spotify to Plex for syncing Spotify contents. This plugin closely resembles the official Spotify app, enabling you to access your Spotify libraries on Plex once you log into Spotify on Plex.
Installing Plex Spotify Plugin:
Go to the Plex Channels Forum or Plex GitHub web page. Find and download the Spotify Plugin for Plex, such as Ultrasonics.
Locate the downloaded file, which will likely be compressed. Unzip the file to access its contents. Inside, you'll find a plugin file with the .bundle extension.
Navigate to the Plug folder of your Plex Media Server. This is where Plex stores its plugins.

For Windows: %LOCALAPPDATA%\Plex Media Server\Plug-ins
For Mac: ~/Library/Application Support/Plex Media Server/Plug-ins
For Linux: $PLEX_HOME/Library/Application Support/Plex Media Server/Plug-ins

Move or copy the .bundle file you unzipped in Step 2 into the Plug folder.
Launch your Plex Media Server on your computer.
After the server is up and running, navigate to your Plex channels list. You should now see the new Spotify Channel.
Access the Spotify Channel within Plex.
Log in to Spotify using your Spotify Premium account. This will link your Spotify account to Plex, allowing you to seamlessly enjoy Spotify music within the Plex environment.
Part 4.

How to Sync Spotify with Plex Using Soundiiz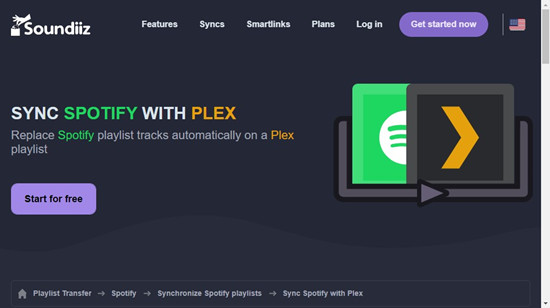 If you don't want to install an addition application, you can try to transfer Spotify playlist to Plex Media Server online. Soundiiz is an online platform that can help you sync playlists and songs from various music streaming services to other places. Here is the instruction on moving Spotify playlists and favorites with Soundiiz.
Syncing Spotify Playlists with Plex: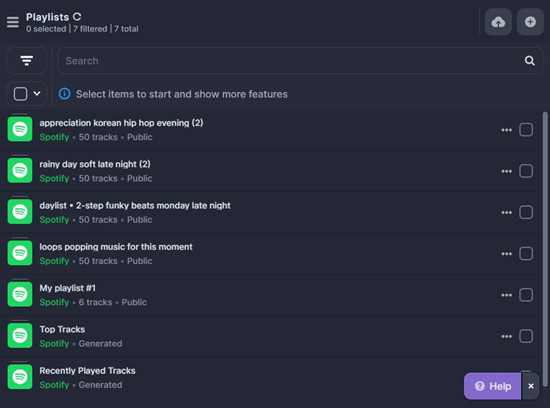 Navigate to Soundiiz and select Spotify to Plex then sign into Soundiiz by choosing with Google, Facebook, Apple, or Twitter.
Select Spotify on the left sidebar and click Connect then AGREE to enable Soundiiz to access your Spotify account.
Select Spotify playlists you want to transfer and check the box next to the item then click Synchronize.
Select Plex from the list as the destination service. Then in the pop-up window, complete your Plex credentials and click Connect.
Start transferring Spotify playlists to Plex and go to play Spotify music through Plex.
Part 5.

How to Play Spotify on Plex Using Plex App

With Plex Media Server as your foundation, you can seamlessly integrate your downloaded Spotify music into Plex. This integration enables you to access your Spotify playlists and tracks on various devices, from gaming consoles to iPhones and iPads. Follow these steps to unlock the power of Plex and enjoy your Spotify tunes without missing a beat.
On your desired device (e.g., Xbox, PlayStation, Apple TV, iPhone), open the respective app store or marketplace (e.g., Microsoft Store, PlayStation Store, Apple App Store).
Search for the "Plex" app and proceed to download and install it on your chosen device (e.g., Plex for iOS for iPhones and iPads from the Apple App Store).
Launch the Plex app on your selected device.
Sign in using the same Plex account you used to set up Plex Media Server.
Navigate to the music library where you've added your Spotify music (e.g., "Spotify Music").
Inside the Plex app on your device, you'll find your Spotify playlists and tracks, beautifully presented with cover art and detailed information.
Conclusion
That's all. You can choose to transfer Spotify Playlists to Plex online. Or you can use Spotify Plex plugin or ViWizard Spotify Music Converter to get Spotify songs on Plex. But if you want to keep Spotify songs on Plex Media Server forever, ViWizard Spotify Music Converter could be a good option. With it, you can download and convert Spotify songs to a playable format. Then you can directly upload Spotify songs to Plex for backup.