It is so devastating when you download music to listen to but you can't keep to the tracks because Spotify keeps logging you out. At first, I thought the Premium subscriptions would do me some justice. So, I upgraded my account to the Premium plan. However, Spotify occasionally logs me out and deletes my downloaded songs. I am left wondering why does Spotify keep logging me out? I don't want to keep paying heavy data costs for re-downloading my favorite songs.
Well, Spotify may log a user out due to various reasons. More so, these issues must be fixed to resolve the "Spotify app keeps logging me out" issue. Find out the possible reasons for the Spotify problem and possible fixes in this article.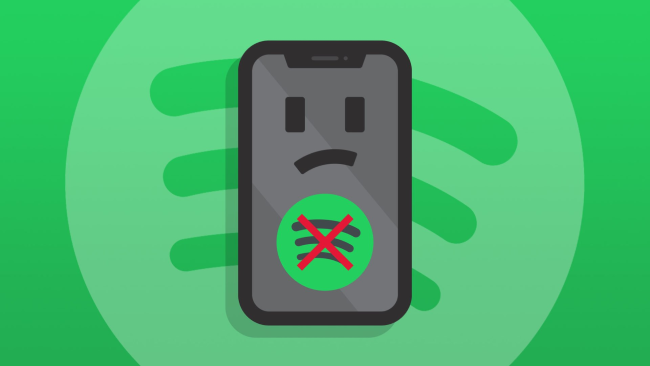 What Causes My Spotify Keeps Logging Me Out Issue?
1. A probable cause is when you have signed your account into different devices. This will cause an automatic log-out when you hop from one device to another.
2. Improper registration of your password with the servers may also cause you dearly. You can opt to change your password and see if you get sorted.
3. The logging out action may be triggered on an outdated Spotify application. Just ensure that your app is updated to the latest version.
4. A system cleaning application may be another trigger for Spotify logging you out. Consider disabling any apps of such kind.
Methods to Fix Spotify Keeping Logging Out
For every concern, there must be a solution to it. Here are possible fixes for Spotify keeps logging me out issue.
1) Sign out of Spotify from All Devices And Sign in Again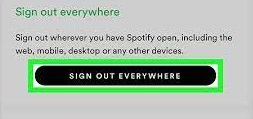 You are likely to experience an issue when you sign your account into different devices. Try signing out and in again.
1. Go to the "Spotify" site and log in with your account and password.
2. Scroll down the account overview page and click the "Sign out everywhere" button. It will sign out all of your devices.
3. Next, sign in again to your account and check whether the problem has been resolved.
You can also log out of Spotify everywhere to prevent others from using your account.
2) Reset Your Password
A simple password reset may help solve the "Spotify app keeps logging me out" issue.
1. Head on to the "Spotify" site on any browser.
2. Click on the "Login" button and enter your username and password to sign in to your account.
3. Go to the left-pane and navigate to the "Change Password" tab. Then type your "Current" and "New" passwords in the respective fields.
4. Next, click on the "Reset new password" button to save the changes. Finally, sign in to your account with the newly created password and check if Spotify doesn't log you out anymore.
3) Reinstall Spotify App Latest Version
An outdated application version may cause bugs and system null-ups. Updating your system may solve the problem.
Android users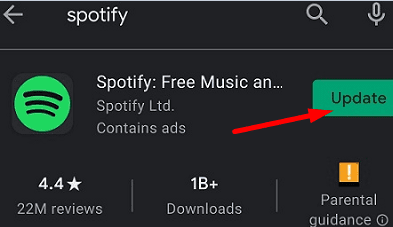 1. On an Android phone, open the "Play Store" app and search for the "Spotify" app.
2. Then tap on the "Update" button and the Spotify app will be updated to the latest version.
iPhone users
1. Go to the "App Store" and select the "Updates" option.
2. Hit the "Update" button that is parallel to the Spotify app. The update will be installed and probably the issue resolved.
4) Uninstall System Cleaning Apps
To remove system cleaning apps;
1. Press the "Windows + I" keys from the keyboard. This will open the run box and search for "appwiz.cpl".
2. Next, right-click on any system application app that is installed on your PC then click the "Uninstall" button to uninstall it.
3. Hopefully, you won't experience the "Spotify keeps kicking me out when logging in" issue when the cleaning apps have been successfully uninstalled.
Download and Convert Spotify Music to Other Music Players for Playing
If your Spotify still kick you out, you need to contact Spotify about this problem. When you are waiting for its reply, you'd better back up your Spotify playlists and listen to Spotify songs on another music player or music app. You need to use another method to download Spotify playlists, since the ordinary way will attached the songs with your account so that if you lose your account you will lose your songs as well. But if you use a Spotify to MP3 downloader to download Spotify songs to MP3, you can listen to your Spotify songs without your account.
ViWizard Spotify Music Converter is a Spotify to MP3 downloader that will convert your Spotify tracks from the OGG Vorbis format to playable ones like MP3, FLAC, AAC, among others so that you can save your songs on other players in safety. It also retains the ID3 tags and metadata information to give 100% lossless quality.
You will then manage to play the converted tracks on other media players and devices to help solve the Spotify app keeps logging me out issue. Use these easy steps.

ViWizard Spotify Music Converter Key Features
Convert and download Spotify songs to MP3 and other formats
Download any Spotify contents at 5X faster speed
Play Spotify songs offline without Premium
Play Spotify songs on any devices and app
Save Spotify with the original audio quality and ID3 tags
1

Download and Register ViWizard Converter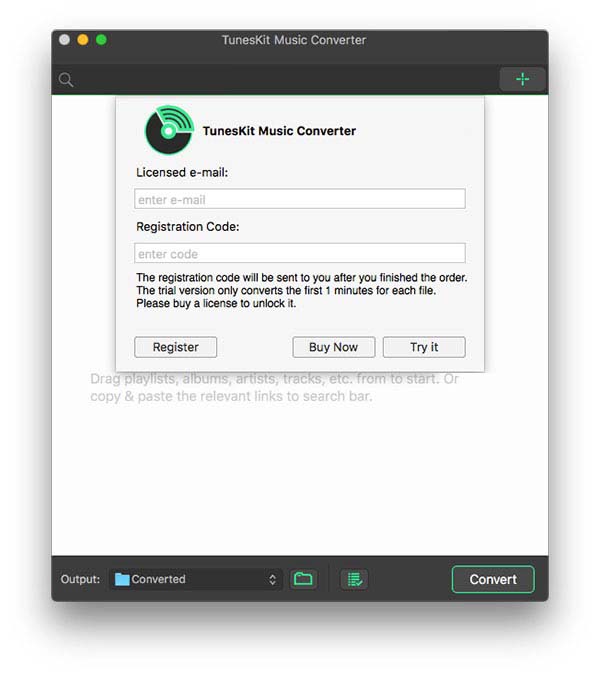 Visit the "ViWizard Converter" website to download and install the app on your computer. The Spotify app will open immediately as well. Then click the "Menu" > "Register" option on the Converter app to register it. Enter your email address and the registration code you used during the purchase of the license.
2

Add Spotify Playlist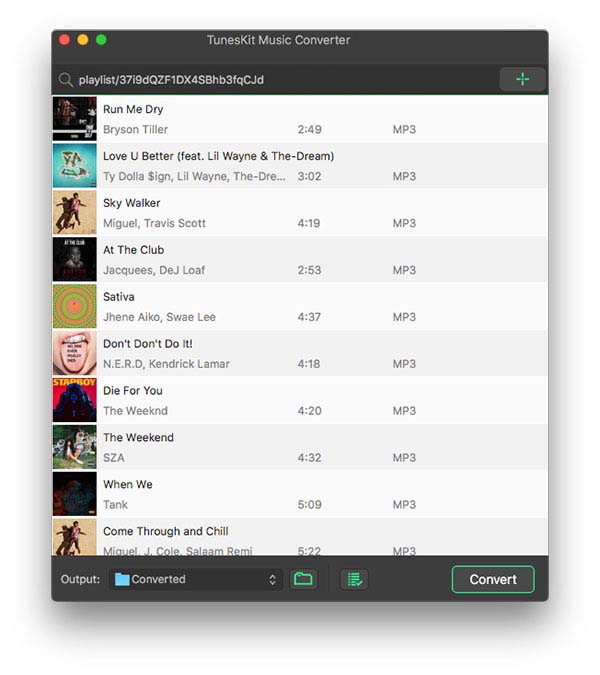 From the Spotify app, find the songs you wish to convert and start adding them to the ViWizard interface. Simply drag and drop the files or copy and paste the links into the search box.
3

Set Output Format and Music Preferences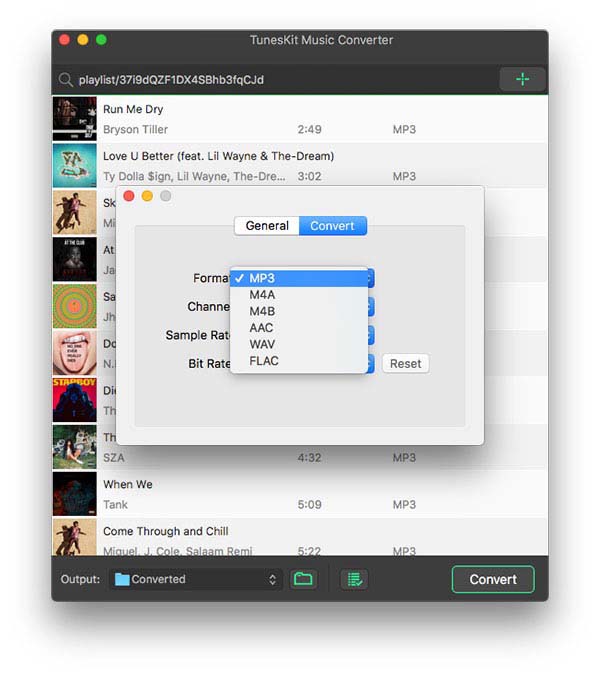 Personalize the output format and preferences. Click the "Menu" bar > "Preferences" and set out the output format. Likewise, adjust the audio channel, bit rate, sample rate, etc.
4

Convert Spotify Songs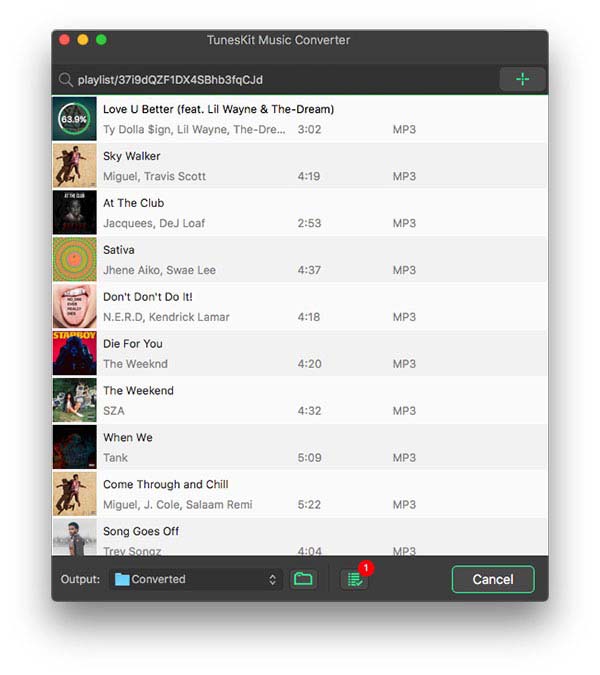 To convert the songs, click the "Convert" button and wait for the completion of the process. Next, check in the "History" folder for the converted Spotify songs which you can now easily transfer to other media players.
5

Transfer Songs to a Music Player

You are now free to evade the "Spotify keeps logging me out" issue by transferring the converted songs to a music player.

1. Connect your music player to the computer via Bluetooth or USB cable.

2. Locate the converted Spotify playlist from your local computer disk.

3. Right-click on the folder and click the "Send to" option to send the files to the Music Player icon.

4. Enjoy your tracks offline without Spotify ever logging you out.
Conclusion
You now know what to do when the "Spotify keeps kicking me out when logging in" issue arises. Just try the above fixes to enable a smooth run when jamming those Spotify blues. You can also get a permanent solution by converting your music to common output formats with ViWizard Spotify Music Converter.
More Spotify Tips & Tricks