I've searched everywhere to try to find out which music players will support offline playing with Tidal, but it seems really difficult to be sure until you actually buy one and try it. Does anyone know a portable MP3 / music player that will play Tidal music offline? Was just looking for a dedicated player.
-- Reddit
Tidal is a music streaming service that offers high-quality music. Many Tidal subscribers want to play such high-quality music on multiple devices, not just on the app. At this point, an MP3 player will fulfill most people's need for a device dedicated to listening to music. An MP3 player is a portable digital music player that people can use to listen to songs, and some MP3 players have great format compatibility support playing high-fidelity music. Therefore, if you want to play high-quality Tidal music in a dedicated audio player, mp3 player will be a good choice. Fortunately, this post is about how to play Tidal Music on an MP3 player quickly.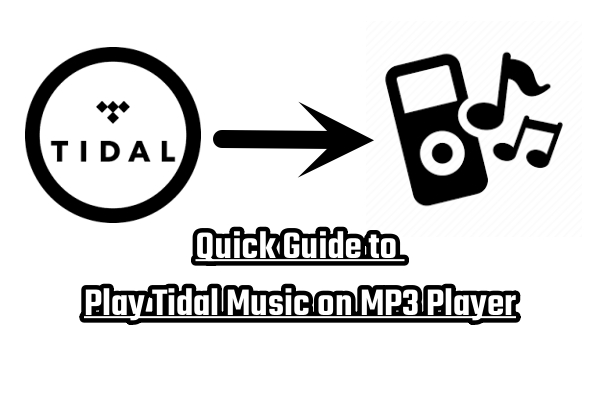 Part 1.

Tool Required: ViWizard Tidal Music Converter

Why do you require a tool to play Tidal Music on an MP3 player? The reasons are as follows. The first thing you need to know is that Almost all players are compatible with MP3 formats, and some players support WMA, AAC, and WAV formats. There are also a few players that can play FLAC and Ogg Vorbis audio formats. That means you need to change the format of Tidal Music to be compatible with these players. Besides, Tidal Music is DRM-protected so you cannot transfer and play them to an MP3 player directly.

Therefore, you need a third-party tool to help you download Tidal tracks to MP3 format or other player-supported formats. ViWizard Tidal Music Converter is a master of downloading Tidal music that can download any track, album, playlist, podcast, and audiobook as files from Tidal and save them on your computer. With these converted files, you can transfer them to your MP3 player easily. Besides the MP3 format, there are five output file formats AAC, FLAC, M4A, M4B, and WAV for you to choose from. Surprisingly, the Tidal Music files you get after conversion still preserve the original audio quality and original ID3 tags.

The good news to remind you is that you are able to download Tidal tracks using the ViWizard converter even if you are using the free version of Tidal. The variety of output file formats also allows you to play Tidal Music on a wide range of supported devices. In that case, you will be able to listen to your desired Tidal tracks offline even without the Tidal app.
Part 2.

Play Tidal Music on MP3 Player Without Subscription

After you know the reason why the tool is required, you can start preparing to use ViWizard to download and transfer your favorite Tidal tracks to your MP3 player. The following detailed steps can help you play Tidal Music on your MP3 player with ease. Just take them to have a try.

Key Features of ViWizard Tidal Music Converter
Free Trial
Free Trial
* Security verified. 5, 481,347 people have downloaded it.
Download any Tidal content, including songs, albums, playlists, and artists
Support exporting Tidal music to MP3, AAC, FLAC, WAV, M4A, and M4B
Preserve a whole set of ID3 tag information in the downloaded Tidal songs
Handle the conversion of Tidal music up to 5× faster speed and in batch
Step 1

Import Tidal Music to ViWizard

Download and install ViWizard directly by clicking on the Download button above and then open it. Once your Tidal app is launched at the same time, you can drag and drop your desired Tidal tracks from Tidal to the main interface of the ViWizard directly. Or you can choose to copy and paste track links to the search bar given at the top of the ViWizard.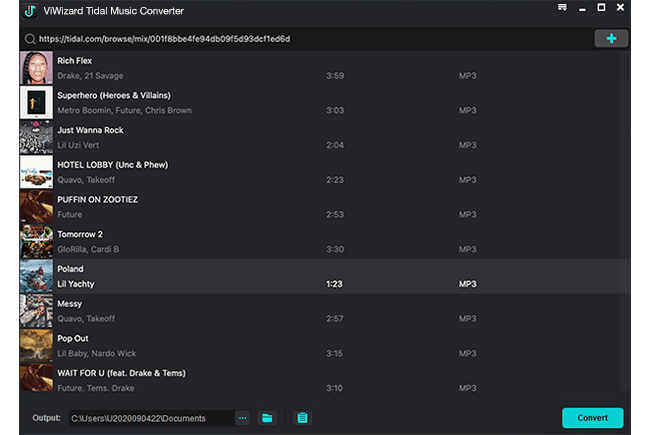 Step 2

Set the Output Format as MP3

After that, click the menu icon in the upper-right corner. Then choose the Preferences button and the Convert button. Now you can select MP3 as your output format and set the channel, sample rate, and bit rate according to your demand on the pop-up window. After these settings are finished, click the OK button to save them.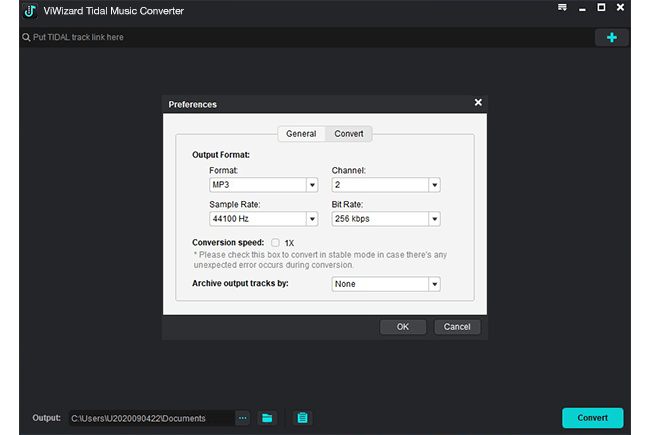 Step 3

Download Tidal Music to MP3

The last step is to click the Convert button to start the conversion. Then, ViWizard will take a little bit of time to convert and download the Tidal music on your computer. Then, you can transfer them to your MP3 player from your computer.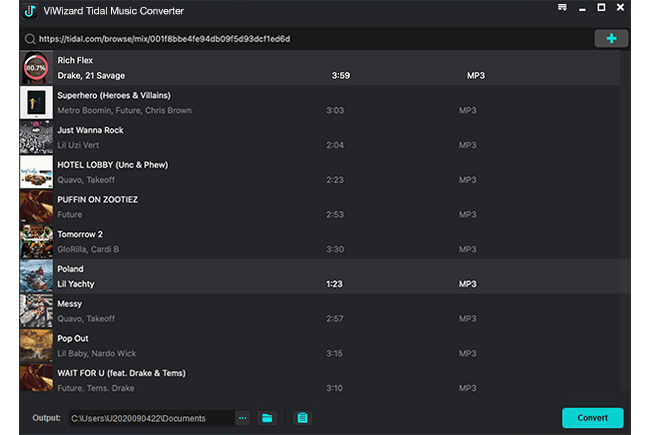 Step 4

Transfer Tidla Music to MP3 Player

Attach the MP3 player to your computer by plugging the USB cable into your computer. Then locate your MP3 folder by clicking This PC on your computer. Copy the downloaded Tidal tracks files to your MP3 player folder. After that, you can view the Tidal Music on your MP3 player which means transferred successfully.
Bonus Tip:

Three Portable Players Recommend for You

The above smart tool is suitable for people who want to play Tidal Music on any MP3 player offline. If you just want to stream Tidal Music online on a fixed player, there are also three portable players recommended for you to use.
1. HiBy Portable Music Player
HiBy is dedicated to bringing the best quality portable HiFi audio products to music lovers worldwide. So, it's great for Tidal users especially those who subscribe to Tidal HiFi to enjoy HiFi quality. There are some models of HiBy support streaming, internet radio, and e-book functionalities, which means you can stream your desired Tidal tracks through the Tidal app on the HiBy player directly.
HiBy player supported models: HiBy R2, HiBy R3, HiBy R3 Pro, HiBy R6 Pro, HiBy R5 Saber, HiBy R8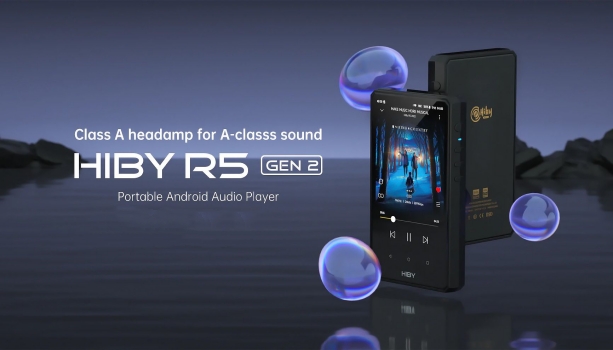 2. Fiio Portable Music Player
Fiio Player also gives you high quality for the ultimate music experience. You can get the Tidal app running directly on some supported models. Then, it's easy to stream Tidal Music online on your Fiio Portable Music Player.
Fiio player supported models: FiiO M11, FiiO M11 Pro, FiiO M15, FiiO M6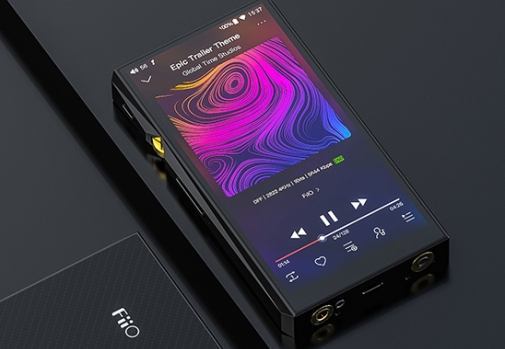 3. Astell & Kern Portable Music Player
Astell & Kern is dedicated to delivering best-in-class-high-solution audio devices for the playback of MQS audio. It gives you a great music experience on the move. Of course, the best part is that you can use Tidal on some models of Astell & Kern players.
Astell & Kern supported models: Astell&kern SE300, Astell&kern SR35, Astell&kern ACRO CA1000T, Astell&kern SP3000, Astell&kern KANN MAX, Astell&kern SR25MKII, A&ultima SP2000T, A&futura SE180, Astell&kern KANN ALPHA, Astell&kern SA700, A&futura SE200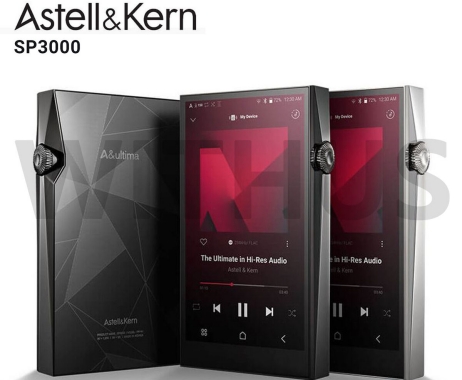 Final Words
Overall, you can choose to use ViWizard Tidal Music Converter to play on any MP3 player offline or play Tidal tracks online using a portable music player that supports the Tidal app. It seems that ViWizard might be a better choice considering your data usage and the sense of audio experience. Try using this versatile tool to play Tidal Music on MP3 player, and it has more good features that you can't miss.