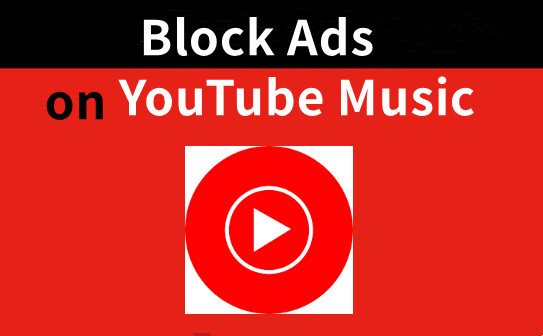 Ads on YouTube Music can be disruptive, and users often seek ways to block or remove them. We understand the importance of a smooth listening experience and how ad interruptions can affect it. In this guide, we'll present solutions to ensure your music-listening experience is free from disruptions.
From YouTube Premium subscriptions to ad blockers and innovative music downloaders, we've got you covered. Let's get started and make your YouTube Music journey ad-free and enjoyable.
Method 1:

Remove Ads on YouTube Music with Premium Subscription

YouTube Music boasts an extensive library of songs and music videos, making it a favored destination for music enthusiasts. However, the presence of ads on the platform can be a significant source of frustration for users, disrupting the seamless enjoyment of their favorite songs and playlists.

Fortunately, YouTube Music offers a Premium subscription service known as YouTube Music Premium, which offers a range of amazing benefits, including offline downloads, background play, and, most importantly, an ad-free listening experience. Subscribing to YouTube Premium is one of the simplest and legitimate methods to ensure an uninterrupted music listening on YouTube Music.

Note: It's essential to be aware that some traveling memberships or external apps and services may not currently support your Premium benefits, including ad-free listening.
How to Subscribe to YouTube Music Premium: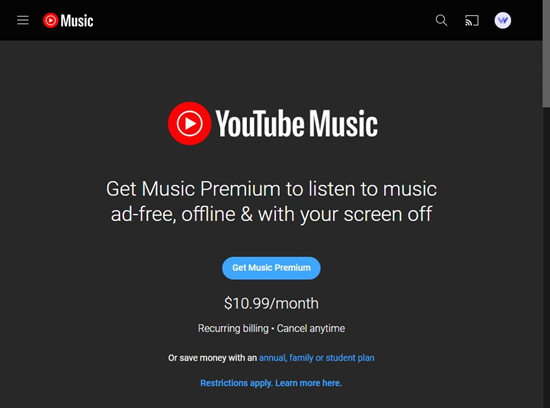 Open the YouTube Music app on your mobile device, or navigate to the YouTube website on your computer.
Locate the "Upgrade" tab and select either the "Get Music Premium" or "Try it Free" button.
Follow the on-screen instructions to select your preferred plan and set up your payment method. YouTube Premium offers various subscription plans, such as individual, student, and family options.
Once you've successfully subscribed to YouTube Music Premium, simply log in to your YouTube account within the app or website. Ads will be automatically removed when you play music.
Method 2:

Block Ads on YouTube Music using Ad Blocker

While a YouTube Premium subscription offers a premium ad-free experience on YouTube Music, there are alternative methods for blocking ads. One highly effective option is to utilize ad blockers, which are browser extensions or mobile apps specifically designed to remove ads from websites, including YouTube Music.

YouTube Music Ad Blocker is an open-source project aimed at enhancing the YouTube Music experience by seamlessly and effectively blocking ads. This community-developed solution caters to both Windows and Mac users, offering an ad-free listening experience without the need to upgrade to a Premium subscription.
How to Use YouTube Music Ad Blocker:
Visit the YouTube Music Ad Blocker GitHub page to access the latest release of the ad blocker.
Choose the version that corresponds to your browser or device. For instance, we'll use "YouTube-Music-Web-Setup-2.2.0.exe" as an example.
Once you've downloaded the ad blocker, proceed with its installation on your computer device.
Enable the ad blocker as per the provided instructions.
Open the YouTube Music app and sign in to your YouTube account.

To enable the ad-blocking functionality, access the "Plugins" section on the menu bar.
Select "adblocker" from the drop-down menu, and ensure it is set to "Enabled." The ad blocker will then blocks all ads and tracking, providing a seamless ad-free experience.
YouTube Music Ad Blocker is a powerful tool that enhances your music-listening experience by eliminating interruptions caused by ads and tracking. While using ad blockers, it's important to stay updated and consider supporting content creators through alternative means, as they rely on ad revenue to sustain their work.
Method 3:

Remove Ads from YouTube Music using Music Downloader

While YouTube Music Premium and ad blockers are effective methods to eliminate ads on YouTube Music, another approach to download ad-free music involves using music downloaders. Once such a powerful tool is the ViWizard YouTube Music Downloader. The versatile tool empowers both free users and Premium subscribers to download their favorite songs from YouTube Music, always without ads, and enjoy them offline on various devices.

ViWizard YouTube Music Converter is a comprehensive solution that combines the feature of a music downloader and an ad blocker. It is designed to convert YouTube Music content into various audio formats. Not only does it enable you to download music from YouTube without a Premium subscription, but it also ensures that the downloaded music is entirely free from ads. The ViWizard YouTube Music Downloader provides an exceptional ad-free music experience for those seeking a permanent solution. The added advantage? It preserves lossless-quality audio and retains full ID3 tags, enhancing the quality of your downloaded music.

With ViWizard YouTube Music Converter, you can break free from ads, enjoy your favorite music offline, and unlock a seamless and uninterrupted listening experience.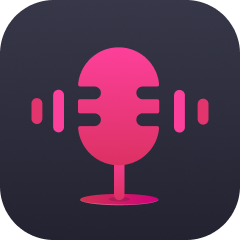 Key Features of ViWizard YouTube Music Converter
Free Trial
Free Trial
* Security verified. 5, 481,347 people have downloaded it.
Convert YouTube Music to MP3, WAV, FLAC, AAC, and more
Record songs, albums, playlists, podcasts from YouTube Music
Support splitting, merging, cutting, and editing YouTube Music
Detect ID3 tags automatically and allow manual editing of ID3 tags
How to Download Ad-Free Music from YouTube:
Step 1

Launch ViWizard YouTube Music Downloader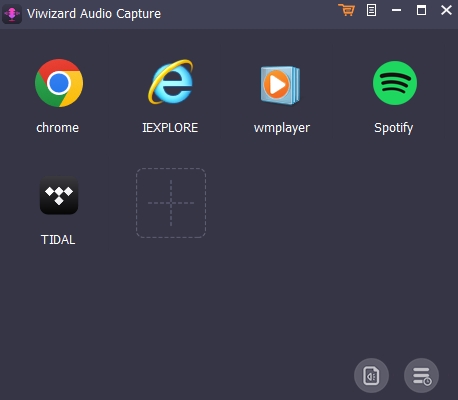 Begin by opening ViWizard YouTube Music Downloader on your computer. This powerful tool will help you transform your YouTube Music library into downloadable audio files while ensuring an ad-free experience. Ensure that your web browser is displayed within ViWizard YouTube Music Downloader. Use this integrated browser to navigate to music.youtube.com, your source for ad-supported music on YouTube Music.
Step 2

Configure Download Settings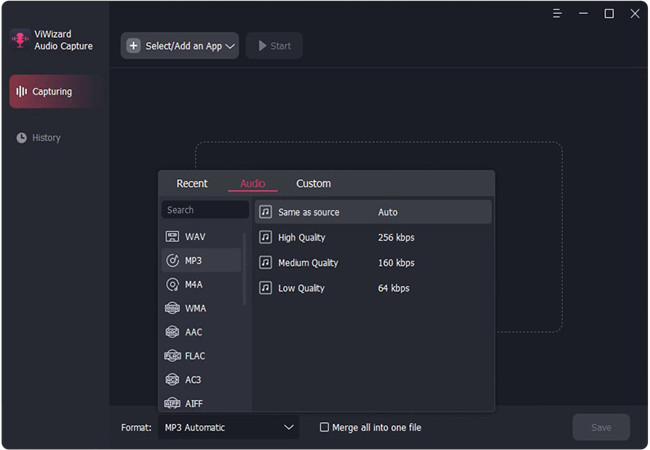 In ViWizard YouTube Music Downloader, click the "Settings" or "Format" button, typically located in the bottom-right corner. This is where you can tailor your download settings to your liking. Customize the audio format, channel, codec, sample rate, and bit rate based on your preferences. Once you're satisfied with your selections, click "OK" to save the settings.
Step 3

Start Downloading Ad-Free Music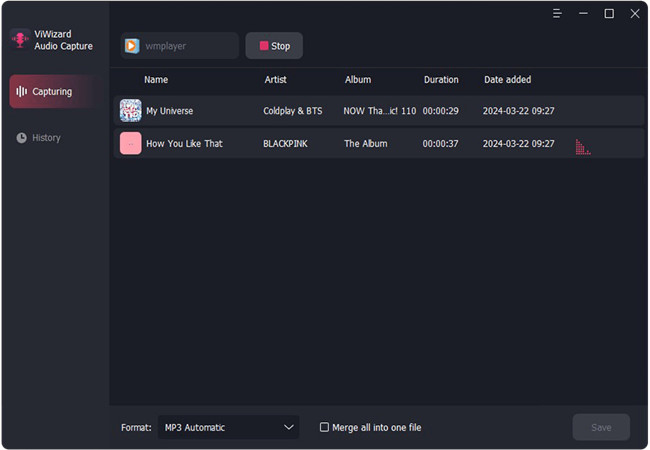 Return to the integrated browser in ViWizard YouTube Music Downloader and access your YouTube Music library. Play the music you wish to download, and ViWizard will work quietly in the background to capture the audio without any ads.
Step 4

Edit Downloaded Tracks (Optional)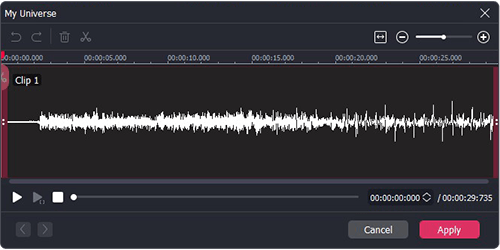 After capturing the music, you have the option to refine your downloaded tracks. Click the "Edit" button for each track, allowing you to split or merge different tracks or combine multiple songs into a single file if desired. Additionally, you can manage the ID3 tags of the audio tracks, simplifying organization and enhancing your music library.
Step 5

Save Your Ad-Free YouTube Music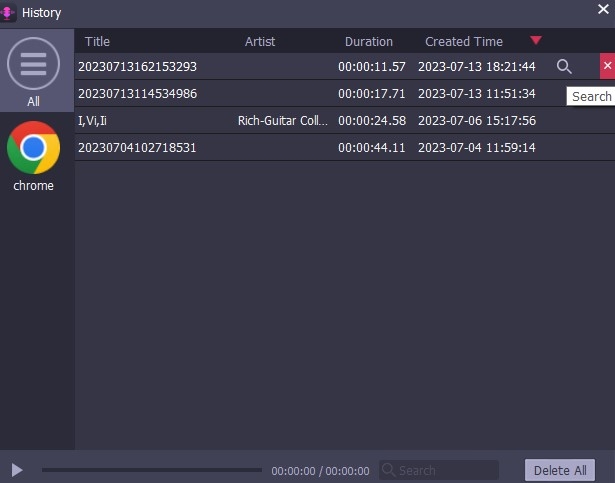 Click the "Save" button to export the recorded tracks to a designated folder on your computer. You can later access these ad-free audio files for offline listening. Use the "Search" function in the History section at the bottom of the window to easily browse through all the converted YouTube Music tracks. With your YouTube Music library now safely downloaded on your computer without ads, you're ready to proceed to the next steps, which will guide you on transferring this collection to your mobile device for convenient offline listening.
Conclusion
For those looking to remove ads and access ad-free music downloads, consider trying the ViWizard YouTube Music Converter. This versatile tool can help you download your favorite songs without ads and enjoy them offline. To get started, download ViWizard YouTube Music Converter here and enhance your music-listening experience today.