Amazon Music is one of the best music streaming platforms. As now Music HD service has been part of Amazon Music Unlimited, Amazon Music fans can stream over 50 million music tracks in 320kbps. For Amazon Music fans, there' s never been such a time to stream music with such listening experience. However, one thing still needs to be improved - Amazon Music equalizer.
True, a pair of high-end headphones would help improve the sound quality of Amazon's non-HD audio, but those who have the two accesses would still ask for an Amazon Music equalizer.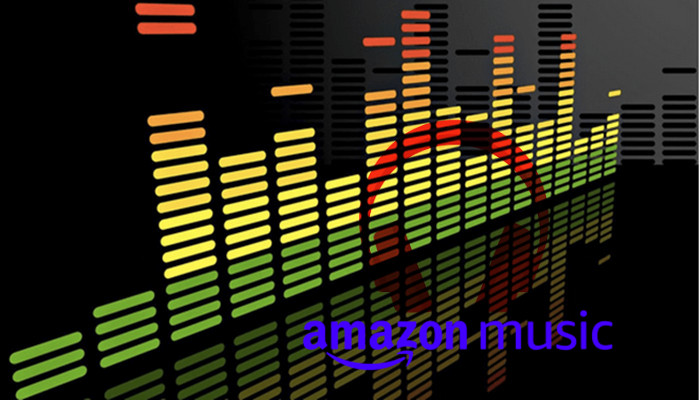 So, what's Amazon Music equalizer for - or what's an equalizer for? I bet you've wanted to meddle with the sound for a particular album like changing the sound frequencies. This exact need can be functioned with an equalizer.
When it comes to Amazon Music, is there an Amazon Music equalizer or does Amazon Prime Music have an equalizer? In this article, we're going to dive deep into Amazon Music's equalizer and other ways you can find to enable equalizer for Amazon Music.
Part 1. Does Amazon Prime Music Have an Equalizer?
Unfortunately, either for Amazon Prime Music or Amazon Music Unlimited, there is no a full native built-in equalizer, which would have an effect on the sound settings of Amazon Music.
If you stream Amazon Music on a handful of devices, including Android and Windows, you are in luck because equalizing Amazon Music is actually easy - and so worth the extra effort. On some Android devices, there are native built-in equalizer settings. Or if there aren't those settings- just like for Windows, most Amazon Music equalizers can be downloaded.
But this is not how it works for iPhone. Although there is no "Amazon Music Equalizer iPhone", there are still some Amazon Music equalizer app such as the most-mentioned Equalizer +, which could be expensive however.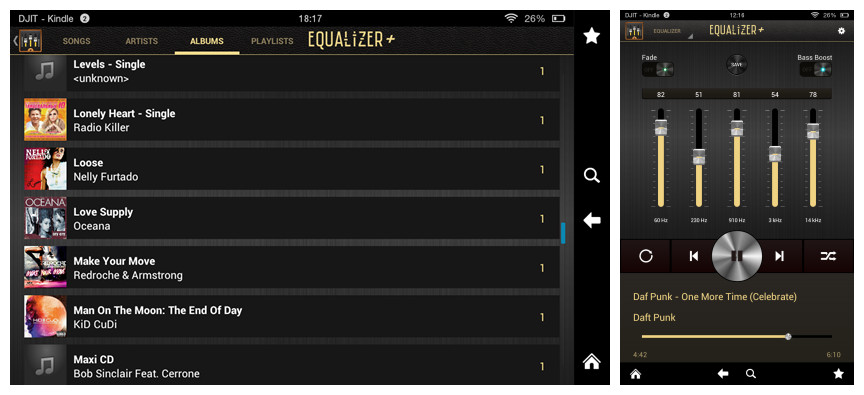 Besides, the built-in equalization setting in iPhone device is for Music app (Apple Music) but not for other streaming music services such as Amazon Music. What's more, even the 23 different equalizer settings for Apple Music can work, one setting isn't going to fit all the music, so you'll probably ask "Are there still methods to function as Amazon Music equalizer?"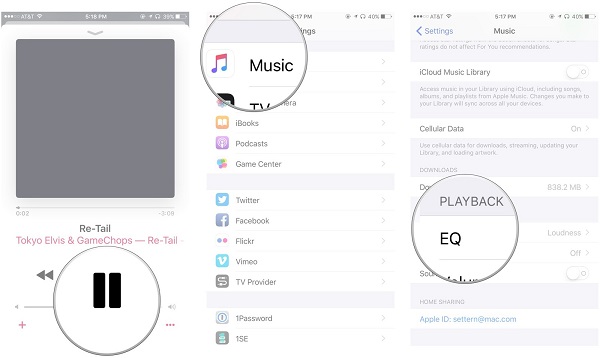 Part 2. Methods to Enable Equalizer for Amazon Music
As it's stated, for now there is still no a built-in equalizer on Amazon Music, but this doesn't mean users can't turn to other methods that can enable the same function. Limited, we still offer 2 methods to enable equalizer for Amazon Music without an extra cost.
2.1 Enable Equalizer for Amazon Music with Alexa
Please notice there is the feature of "Audio Equalizer" in Amazon Music's echo device - Alexa. Yes. Alexa users are able to tweak the treble, mid-range or bass on their devices via the Alexa app. This "Audio Equalizer" is part of the Alexa's app and is enabled in all Alexa's devices, which means it does not need to be enabled or free to enable.
Alexa's "Audio Equalizer" has the basic function of Amazon Music EQ, personalizing the tone of the Amazon Music playing on Alexa's devices including speakers, AV receivers and sound bars. You can control the audio settings to tune Alexa. Audio bands include Bass (lower frequencies), Midrange (mid-range frequencies) and Treble (higher frequencies). For each values' scale is from -6 to +6.
What's more, even Alexa is better at understanding voice command like "Alexa, increase bass" or "Alexa, set treble to 3", which means you are able to adjust the treble and bass in a much easier way. Or go to Device Settings and tap on Sounds. Then tap on Equalizer and adjust to your preference.
Note: Work with the Amazon Echo (1st and 2nd generation), Echo Dot (1st and 2nd generation), Echo Plus, Echo Show and Echo Spot smart speakers.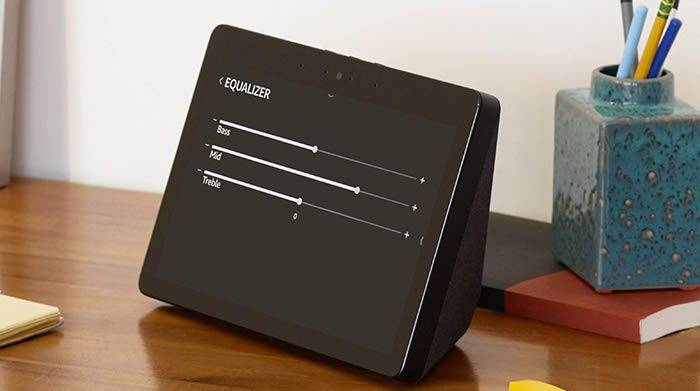 2.2 Enable Equalizer for Amazon Music with Bluetooth Headphone
A better option might be to get the accessible companion app for those who use Bluetooth headphones to stream Amazon Music on iPhone. Bluetooth headphones can have companion EQ adjusting apps that allow you to adjust the EQ for any sound- including Amazon Music tracks through the headphones. This would give a better option to change the EQ for Amazon Music with no extra cost.
To download the companion app, search the App Store for the manufacturer and see the accessible apps. Companion apps for headphones have other great uses such as more customization options for different features.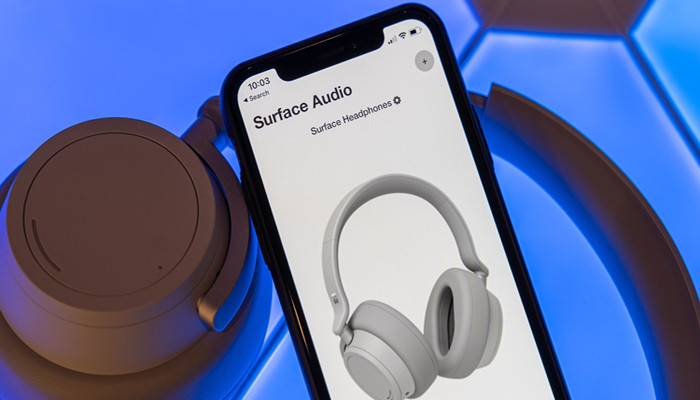 Part 3. Best Alternative to Amazon Music Equalizer for Multiple Devices
However, even the methods above still work for some Amazon Music users with supported Alexa devices or companion apps, there are still clear limitations for those who don't have Alexa or headphones without an accessible companion app.
Don't hush to uninstall Amazon Music app from the devices, there is still a method that functions as the best alternative to an Amazon Music equalizer - ViWizard Amazon Music Converter.
Thing You'll Need: ViWizard Amazon Music Converter
ViWizard Amazon Music Converter is a powerful tool that lets users to customize the sounds of the music tracks from Amazon for a better listening experience. It can be the best alternative to the so-called "Amazon Music Equalizer iPhone" because the converted music can be supported on most devices including iPhone. Parameters such as sample rate, bit rate, bit depth and channel can be set, also with the compatible format in MP3, M4A, M4B, WAV or FLAC. For Prime members, ViWizard lets you maximize the bit rate to 320kbps - same as the standard Amazon Music HD.
All your customized settings can function as an both unique and powerful "Amazon Music equalizer" for each particular Amazon Music song, which ensure the desired listening experience.

Key Features of ViWizard Amazon Music Converter
Download songs from Amazon Music Prime, Unlimited, and HD Music
Convert Amazon Music songs to MP3, AAC, M4A, M4B, FLAC, and WAV
Retain the original ID3 tags and lossless audio quality of Amazon Music
Support customizing the output audio parameters for Amazon Music
Step 1

Select and Add Amazon Music Tracks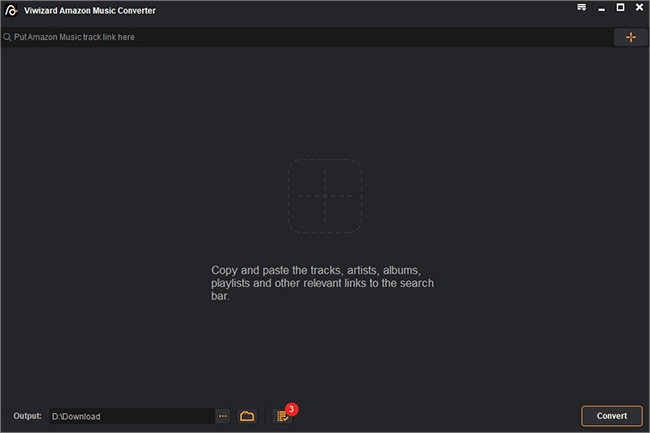 Download and install the correct version of ViWizard Amazon Music Converter. After it is open, it will detect the pre-installed Amazon Music app and launch or relaunch it for selecting and adding Amazon Music tracks. Sign into your Amazon Music account to have the access. Now you can drag and drop whatever you want from Amazon such including tracks, artists, albums and playlists to the ViWizard's center screen. Now the songs are added and listed with some basic information, waiting to be converted and downloaded.
Step 2

Customize the Output Parameters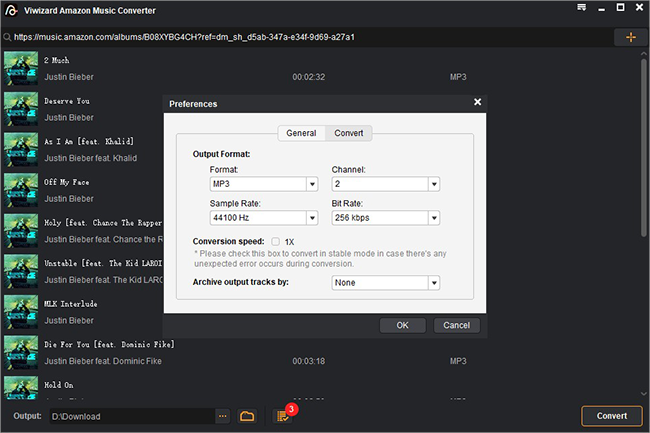 Now click the menu icon and select 'Preferences' to open a new window, where you are able to customize parameters that function as Amazon Music EQ. Click 'Convert' to check the parameters that can be reset including format, channel, sample rate and bit rate. Notice that bit rate of MP3, M4A, M4B and AAC formats and the bit depth of WAV and FLAC formats are available to change. Still, the bit rate is recommended be set as 320kbps, which is the same as HD music streaming quality. Besides, channel and sample rate can also be customized for special needs. All have set, please click 'OK' to save the settings.
Step 3

Download and Convert Amazon Music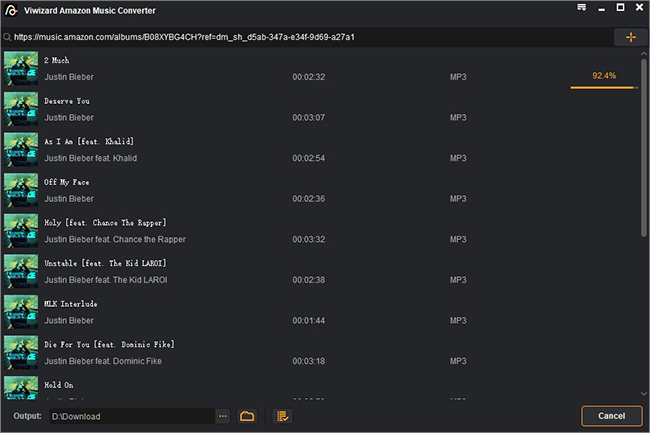 Now each music track's output parameters should be set correctly. If you are not sure about it, just go back to the 'Preferences' to check again. Noted that a simple click on each song's title can start to rename the output file. Now click the 'Convert' button and ViWizard Amazon Music Converter is converting and downloading all the listed music tracks at a 5x super faster speed. Just wait for a few moments, all the songs will be saved to the local output file.
Step 4

Transfer the Amazon Music Tracks to Devices

After the conversion, click the file icon next to the three-dot icon at the bottom of ViWizard's center screen. Now you can find each song is saved based on the previous settings. Use a USB drive or SD card to transfer all the downloaded files to the phone devices. Now on the phone device, each Amazon Music song is different with the fitting settings, thus making an even more special listening experience via the headphones.
Conclusion
You should have learned all the things you need to know about an "Amazon Music Equalizer" for most devices, especially for iPhone. For iPhone users, remember there is the best alternative to an "Amazon Music Equalizer" - ViWizard Amazon Music Converter. Give it a shot!