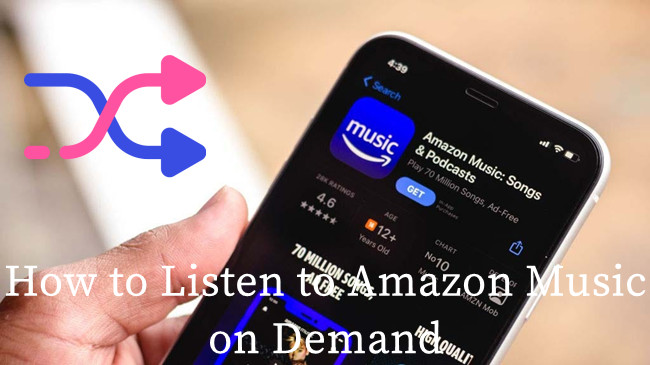 For a long time, Amazon Music's shuffle mode was one of the most popular features on all Amazon Music's platforms. However, in late 2022, Amazon Music forced Prime members to shuffle similar songs, but Prime members can get the full Amazon Music catalog.
So now, both Apple Music Unlimited and Prime users can access up to 100 million songs on Amazon Music's official and partner apps. However, it's shocking that Amazon Music won't allow Prime customers to listen to the music they want - now Amazon Prime customers can only shuffle contents on Amazon Music, which is frustrating.
If you are using Unlimited, you might also find your listening experience is messed up with issues like Amazon Music not downloading. So how can you listen to Amazon Music on demand once again, and no longer experience download issues? Is it best to turn off the shuffle mode that's not working? No, but you'll get the best solutions in this post to get rid of shuffle mode.
Part 1. Amazon Music - Unexpected Changes
Since the expansion of the Amazon Music catalog for Prime, both Prime and Unlimited subscribers have been shuffling from this unexpected change because there're more serious issues with the user experience.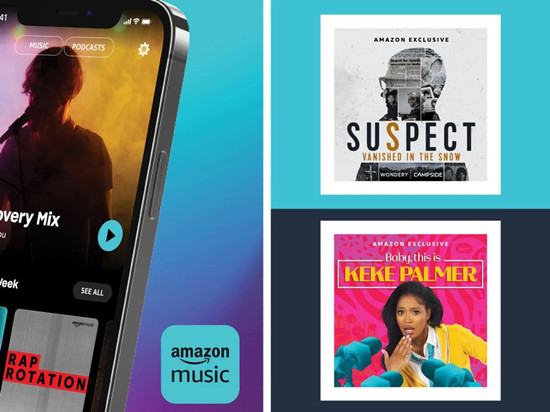 For Prime:
Prime members will find the items, such as an artist, album or playlist on-demand are on the shuffle play with skip limits. This means you can play the music on demand. And every time you try to skip to the next song, you'll get a "reminder" that this feature is unlocked with Music Unlimited.
If you are using the Amazon Music app, you can pick and play any song on-demand from a selection of All-Access Playlists that're curated based on your likes, listens and genre preferences. However, if you are using your Amazon echo device to play a selection of All-Access Playlists, you're still shuffling the music.
If you are satified with this change because you use your membership for background music or casual listening, you must know this comes with the download limits. And if you are using an echo device, such as Amazon's Alexa to play Amazon Music as background music, you might encoutered with issues like Amazon Music not working on Alexa. When you want to download songs, the offline listening is only available for All-Access Playlists.
For Unlimited:
Unlimited subscribers don't have to worry about the benefits you own, but there're some serious issues with the Amazon Music app, such as the Amazon Music not downloading. If you play Amazon Music on Android Auto in your car, issue like Amazon Music not working on Andorid Auto is also annoying.
What's more, if you choose to download Amazon Music Unlimited and All-Access playlist songs, the Amazon Music downloads are only accessible within the Amazon Music app. You're not allowed to take them to more places.
Part 2. How to Listen to Amazon Music on Demand
To play Amazon Music on demand, a powerful Amazon Music downloader can help download the DRM-free files for you. With ViWizard Amazon Music converter, you can download the music you wish to play offline from Amazon Music catalog instead of shuffling it online.
ViWizard Amazon Music Converter is the best Amazon Music downloader to help download and convert music tracks from Amazon Music. You can download it in 6 audio file formats, including MP3, M4A, M4B. AAC, WAV or FLAC. You'll also need to confirm the audio types that your media player supports, such as Poweramp Media Player for Android. Now you can have the benefits to download Amazon Music songs or Apple Music playlists for offline listening, and you can listen to them on demand.

Key Features of ViWizard Amazon Music Converter
Download songs from Amazon Music Prime, Unlimited, and HD Music
Convert Amazon Music songs to MP3, AAC, M4A, M4B, FLAC, and WAV
Retain the original ID3 tags and lossless audio quality of Amazon Music
Support customizing the output audio parameters for Amazon Music
Part 3. How to Download Amazon Music for Offline Listening
Step 1

Select Amazon Music Contents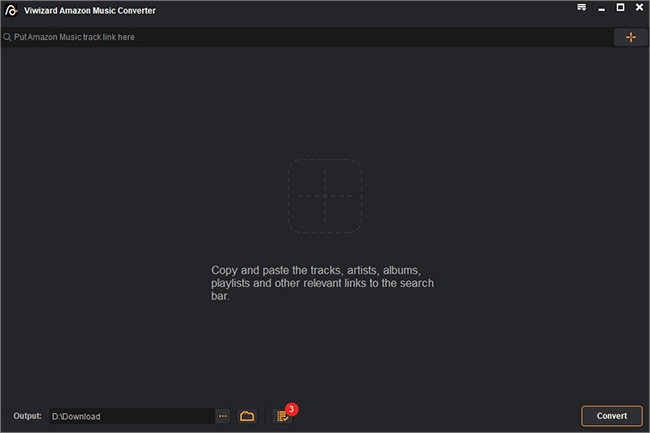 On Windows or Mac, download the ViWizard Amazon Music Converter and also the Amazon Music desktop app. You'll need to sign in to an Amazon Music account for Prime or Unlmited to access Amazon Music catalog. Now select your favorite Amazon Music contents to add to ViWizard via drags-and-drops, and the music tracks are listed in ViWizard.
Step 2

Customize Format Settings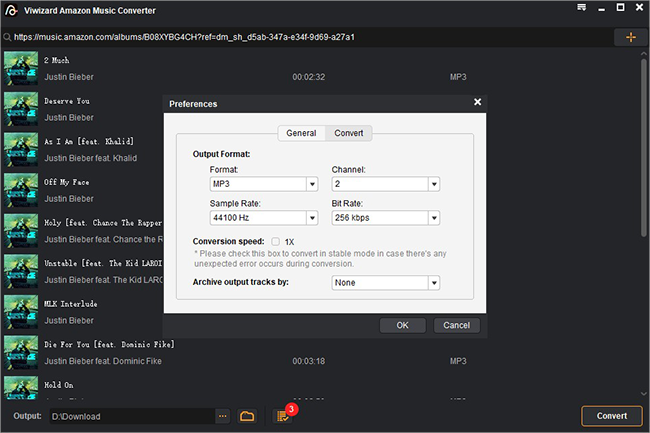 To make Apple Music contents compatible with your devices or apps, you need to customize some format settings of the ViWizard software. Open the app menu to open Preferences > Convert. Now select one audio file format from the format drop-down, such as MP3.You can now choose to do more with the bit rate, sample rate and channel here. After that, click the OK button to save these changes.
Step 3

Download Amazon Music Files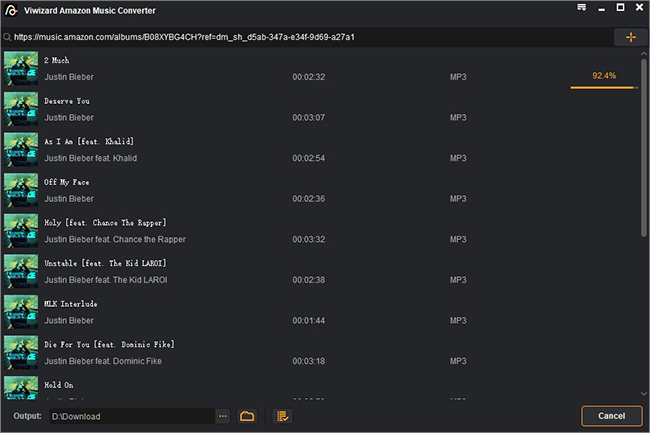 Back to the main interface of ViWizard and notice the change of the output format next to the song. You can now click the Convert button to start the conversion at 5x speed. Once completed, ViWizard will open the output folder on the computer screen. You can now access all the actual files of Amazon Music here.
Step 4

Listen to Amazon Music on Demand

Now feel free to transfer the files or folders to devices via a USB cable or USB drive. You can now listen to Amazon Music on demand, and the listening experience is good.
Conclusion
You should now understand the new changes on Amazon Prime Music in the late 2022, and it's an unwanted change. If you wish to get rid of the download limits from Amazon Music, you can always use this ViWizard Amazon Music Converter to listen to your favorite Amazon Music contents offline with more features and enhancements on another media player. Give it a shot!
More Amazon Music Tips & Tricks