Ranking alongside Samsung, Fitbit is also an iconic smartwatch brand, only that most of its products are sports-oriented. Among its product portfolio is Fitbit Ionic, a successor of the renowned Fitbit Blaze and the Surge. The wearable doubles as a fitness tracker and an entertainment gadget. As they say, "keep running to the beat with Fitbit Iconic." Well, Fitbit Ionic users can enjoy the beats from Spotify, Deezer, Pandora, or you can directly listen from Fitbit's software.
However, the big question for Apple Music users is, can one listen to Apple Music on Fitbit Ionic? And the answer is No and Yes. That sounds controversial but, Fitbit is yet to secure a partnership with Apple Music to include the platform as a third-party music source. However, this article will introduce you to a third-party tool that will help you play Apple Music on Fitbit Ionic. So, let's do it!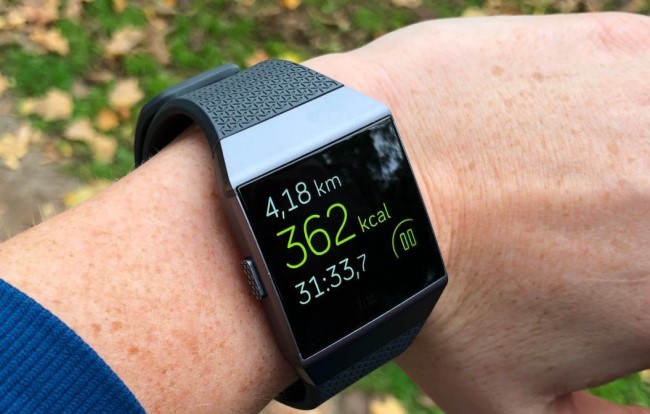 Convert Apple Music to Fitbit Ionic Supported Audio Formats
As we mentioned earlier in the former part of this article, Fitbit is yet to secure a partnership that will allow Fitbit Ionic users to directly stream Apple Music on Fitbit Ionic like they do with Spotify and other online streaming platforms. Luckily for you, we have lined up a unique tip that will ultimately help you play your favorite Apple Music playlist during morning jogs or gym sessions.
Before you add apple music to Fitbit Ionic, you first have to download tracks from Apple Music in Fitbit Ionic-compatible formats which is only possible if you have the right Apple downloader tool. That is where the ViWizard Audio Converter comes in!
The ViWizard Audio Converter software is powerful and versatile tool knit with advanced technology to help Apple Music subscribers download and convert their Apple Music playlist to more supported audio formats. With the software, you can download Apple tracks from any Apple Music plan and transfer to any devices including Fitbit Ionic for playing.
The software has an intuitive interface that allows you to download tracks in just a few steps. Also, it provides for remarkable conversion speeds and, at the same time, preserves the sound quality of your music. Besides converting Apple Music to various formats, the software is a swift audio editing tool that you can use to plenish, smoothen and add quality to your tracks.
Benefits of ViWizard Audio Converter
i. Download Apple Music from all tiers.
ii. Convert Apple Music to MP3, M4A, AAC, FLAC, WAV, or M4B.
iii. Support audio editing and customization
iv. Retain ID3 tags
v. Guarantee high-quality music
vi. Free lifelong software upgrade and support
vii. Available for Mac and Windows users
Below is a quick tutorial guide on how to add Apple to Fitbit Ionic using the ViWizard Audio Converter tool.
User Guide: Add Apple Music to Fitbit Ionic Using ViWizard Audio Converter
On your browser, access the ViWizard Audio Converter website and download the app that conforms to your system software. Next, follow the guide below to download Apple Music songs in common formats to your PC.
Step 1Run and Register the Program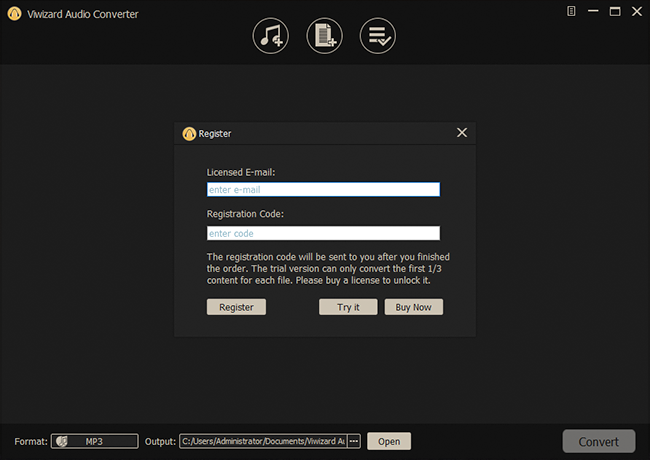 After downloading, install and launch the software on your computer. Head on to the Menu icon on the top bar. Next, click on the "Register" option. On the new panel, provide the licensed email address and code to complete the registration process. This will ensure that you have access to the full software version.
Step 2 Import Apple Music Files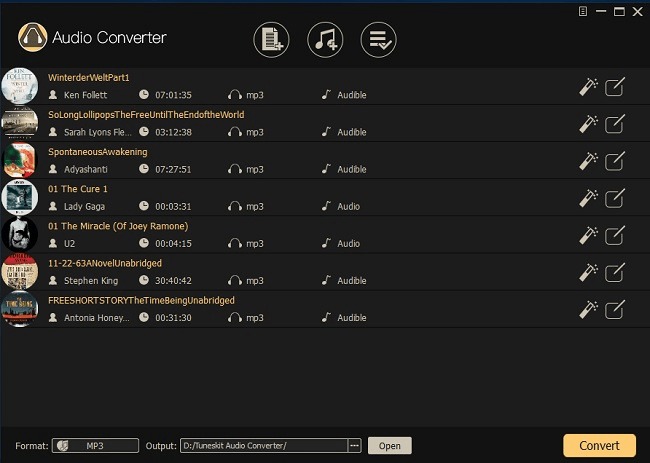 Relaunch the ViWizard software. On the new window, two "+" buttons will display at the center of the interface. Select the "Add Files" button to import Apple Music to ViWizard for conversion.
Step 3Set Output Format and Audio Parameters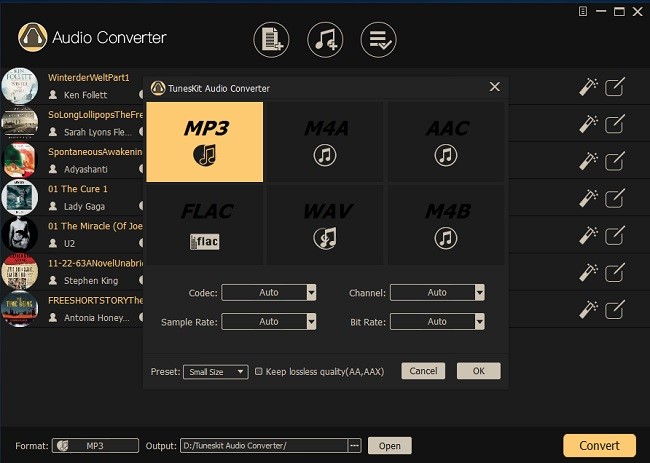 Next, click on the "Format" to access the audio editing window. Here, you can define your preferred audio output format from the various format options, including MP3, M4A, AAC, FLAC, WAV, or M4B. ViWizard also provides a simple editing tool that allows you to fine-tune audio parameters such as audio channel, sample rate, bit rate audio codec, and much more.
Also, at the end of each import track is an "Effects" icon that you can use to adjust music volume, pitch, and speed. Next to it is an "Edit" icon that you can you to rewrite ID3 tags and music metadata.
Step 4 Convert and Download Apple Music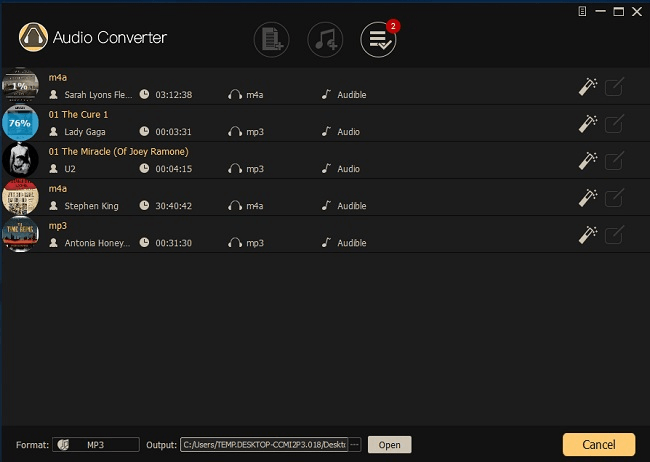 Click on the "Ok" button to confirm the changes. Next, select the "Convert" button at the near bottom to begin the download and conversion process. It will only take a few seconds to complete. Once complete, click on the history folder at the top to access all the converted Apple Music tracks.
Transfer Apple Music to Fitbit Ionic
After locating the converted Apple tracks, you can now add Apple Music to Fitbit using the guide below.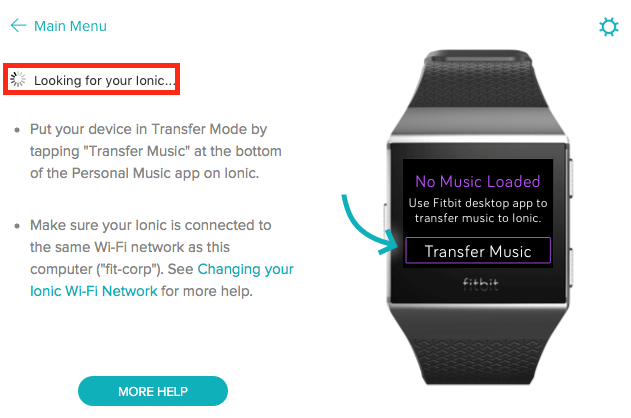 Step 1 Import songs to iTunes
Launch iTunes, create a new playlist and upload the converted Apple tracks to the newly created playlist. Then, enable the Share iTunes Library XML with other applications functions.
Step 2 Access Fitbit Account
Install the Fitbit Connect app on your PC and sign in to your account on your computer.
Step 3 Connect Fitbit Ionic and Computer to the Same Network
Connect your Fitbit ionic and computer to the same network and make sure it is stable.
Step 4 Add Apple Music to Fitbit Ionic
On the Fitbit app, click the Account icon and select "Ionic." Then, tap "Media">> "Personal Music." On your Ionic wearable, open the music app and tap "Transfer Music." Wait for the download and transfer process to complete. You can now play Apple music on Fitbit ionic using the Fitbit software.
Summary
That's it! If you have been wondering whether you can play Apple Music on Fitbit Ionic, you now have the answer! In fact, the process to add our Apple playlist on Fitbit Ionic wearable is spectacularly easy, thanks to the ViWizard Audio Converter. So, you can enjoy your favorite Apple sports playlist on Fitbit without having to carry your smartphone along!