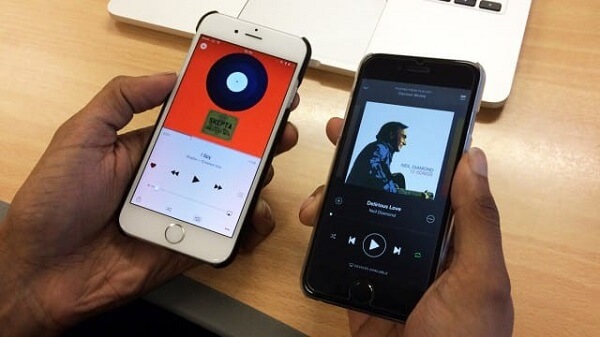 According to a report, Apple Music has just taken the lead in subscription music in the U.S., surpassing the world's largest streaming music service Spotify with more paid subscribers.
The report says both Apple Music and Spotify have more than 20 million subscribers in the U.S., but Apple's is "now a hair ahead." The news comes via Digital Music News from a confidential source who shared a report with detailed subscriber numbers for streaming services like Apple Music, Spotify, Tidal, etc. But in order to protect the confidentiality, the source didn't reveal the exact figure in the report.
Although Apple Music still trails Spotify in total paying users, its success in US market could indicate that it will quickly widen the gap in the next few months, further surpassing its competitor, as US still remains the biggest market for recorded music in the world.
The rapid subscriber growth of Apple Music in US was said to have something to do with the popularity of iPhone and the newly released HomePod speaker, which include features specific to Apple Music.
As of April, it was reported that the number of Apple Music paid subscribers has surpassed 40 million worldwide. Now this new growth might just put Apple Music's total global subscriber number at over 45 million. However, that figure still put Apple Music behind Spotify which has 75 million paying subscribers and 95 million free listeners.
That's apparently a big advantage for Spotify, but a recent head-to-head battle in terms of Drake's latest album, Scorpion, shows some differences. Overall, Spotify crossed an estimated 130 million streams of album tracks in its first day. But Apple Music quietly scored 170 million, roughly 31 percent more than Spotify.
From the disparity, we can see Apple Music is achieving better user engagement than Spotify, regardless of the fact that the latter has 170 million 'active' users.
So Apple Music or Spotify? Which music streaming platform should you choose? You might need to find more details from the neck-to-neck comparison between those two services: Spotify vs. Apple Music: Which is Better.
More Streaming Music Tips

Rick Lee has written about business and consumer technology for nearly 25 years. He is the author of more than a dozen books.