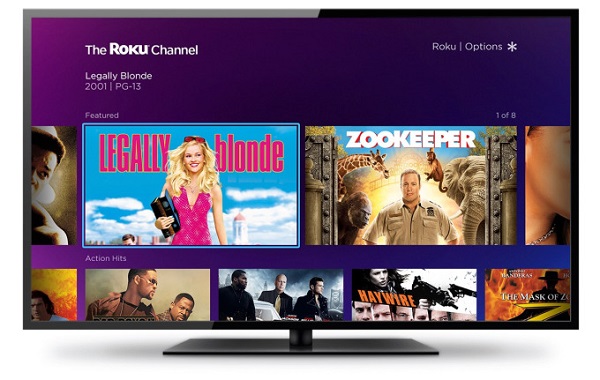 Roku, a company specialized in manufacturing home digital media products like set-top boxes and TVs recently announced the the launch of a free movie channel called Roku Channel for all users of Roku streaming players, sticks and TVs in the US. The Roku Channel will carry hundreds of popular films and select TV shows from major Hollywood studios like Lionsgate, MGM, Sony Pictures Entertainment, and Warner Bros that you can stream for free, Variety reports.
Like its rivals such as Apple TV, Chromecast and Amazon Fire TV, Roku also offers an easy way to search across all the top streaming services, as well as many of the niche players you want to use. However, unlike the competitors, Roku hasn't had its own video platform like Apple does with iTunes, Google with Google Play Movies & TV, and Amazon does with Prime Video. Now with the launch of Roku Channel, everything changes.
The streaming video content in Roku movie channel is clearly organized in a standard format. There are rows of titles to browse through, with a featured selection of curated titles at the top, then others below organized by genre. There are no added fees for the channel, which is supported by ads. But Roku says that there are half as many advertisements as there are on traditional television channels. The ads will however be somewhat personalized, if the advertiser chooses.
Launching its own streaming movie channel is likely part of Roku's plan to grow its user base and ad business ahead of its IPO although it's already the most popular streaming platform in the U.S. If you have a Roku streaming device released after June 2011, then you will get The Roku Channel like other software updates. According to Roku, this free movie channel will gradually become available on all devices over the coming weeks. You can also manually check for updates over the next couple of days to speed the process. To do that, on your Roku, just head to Settings > System > System Update.
Extra Tips: How to Stream iTunes to Roku Media Streamers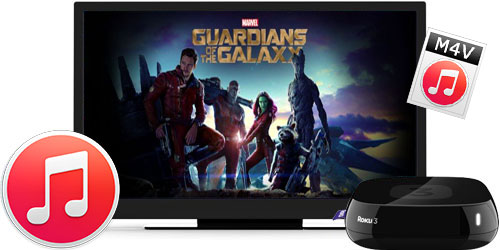 It's a good news for Roku users that the Roku streaming video channel finally comes. However, as a movie lover, you may have already been addicted to other movie services for a long time before the Roku Channel was released. Take iTunes Store as an example. Being one of the largest online digital media stores, it has attracted a huge number of customers. If you like to purchase movies from iTunes, you may need to stream the iTunes video content to watch via Roku streaming players. But the problem is that Roku doesn't support iTunes video channel yet. You can't directly stream movies from iTunes to Roku like you do with other services such as Netflix, YouTube, Hulu, etc. But don't worry. If you are going to play iTunes movies on Roku, you can simply use ViWizard M4V Converter to convert the iTunes video files to Roku compatible formats in advance. For more details, please visit this post: How to Stream iTunes Movies to Roku 3.

Rick Lee has written about business and consumer technology for nearly 25 years. He is the author of more than a dozen books.