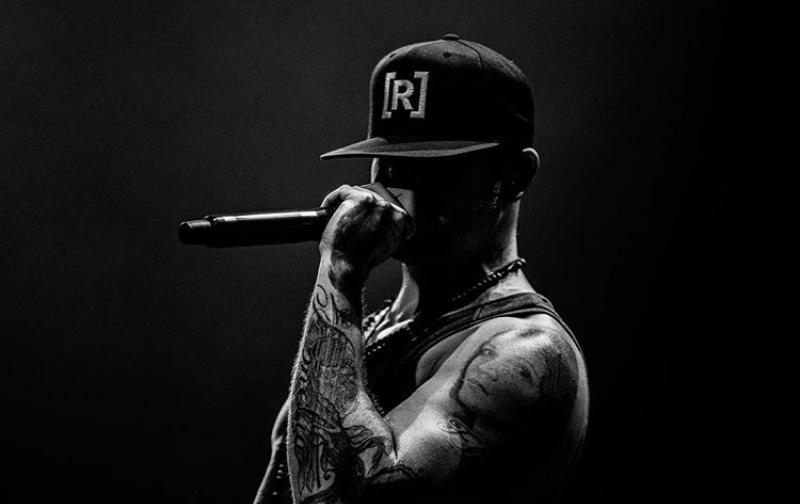 Best Spotify Playlists for Rap Songs You Cannot Miss
With tens of millions of sounds, countless artists, and a never-ending supply of new tunes to mop up with your ears, maybe you would think it's tough to find a good playlist from a wide range of streaming services. As a leader in the industry of streaming music, however, Spotify has created an ecosystem music environment for not only most of musicians but also all its users.
All Spotify users can follow the right playlists on Spotify where there is a clear music classification and a highly advanced feature for music. Here we do our best to pick Spotify rap playlists names that are showcasing new rappers to the world. Just find a world of rappers and have a great day!
Best Rap Spotify Playlist 2020
1. Rap Caviar
The most influential playlist in music is Rap Caviar, which turns mixtape rappers into megastars. This playlist embraces straight spitters like Nicki Minaj alongside a colorful array of younger rap all-stars like Smokepurpp, Lil Baby, Swae Lee and NLE Choppa. That's where you can find most of popular hip-hop tracks for listening.
2. Signed XOXO
With a tagline of crossing over like Allen I, this playlist features a selection of hits from artists like Frank Ocean, Post Malone, DJ Khaled, and Kanye West. Not only can you stay current with the newest songs that are currently taking over the minds of the youth of America, but you can get a sense of just how broad hip-hop has become in recent years.
3. I Love My '90s Hip-Hop
Only the best from the 90s are in this classic hip-hop playlist including 2Pac, N.W.A., LL Cool J and much more veteran rappers. The 90's brought us some of the most prolific rappers and MCs in history. Once staring the playback of this playlist, you will be brought to the golden era when so many real rap music popped up.
4. Most Necessary
Described as the official voice of generation next, this playlist shows the future of hip-hop culture. In this playlist, you can find some highlighting rising stars like Blueface, Comethzine, Jack Harlow, and YNW Melly. If you're totally checked out from hip-hop, Most Necessary isn't a bad place to get informed about the overall sound of the culture at any given time.
5. Gold School
Want to find some classic hip-hop masterpieces? Gold School could be a good place where a formative, classic hip-hop education can be traced. A great many of the tracks collected here represent the backbone of hip-hop. You can listen to a slew of favorites from some veteran rappers in this old-school hip-hop playlist.
6. We Everywhere
Don't let the language or culture barrier deter you from knowing the international hip-hop culture. This playlist collects lots of typical hip-hop masterpieces created by those rappers like Drake, Kendrick, and Future from all across the world. The sounds in each track represented in the native language of those rappers all cross borders.
7. Cali Fire
As another top hip-hop playlist on Spotify, this playlist convers an expansive list of genres from partying hard to kicking back. The artists from up and down the California coastline in this playlist let you indulge in the sunshine through their sounds. It gives a great opportunity for you to get into those artists and more from the northern corner of California.
8. Fresh Finds: Fire Emoji
Aiming to discover fresh hip-hop releases from independent artists and labels, this playlist truly focuses on new music from independent artist of all genres. In this playlist, you will discover young rappers who have yet to sign label deals. Most of them may not be as well funded as other hot rappers, but their tracks cannot be ignored.
Tutorial: How to Download Best Rap Playlist
If you have an active Spotify account, you can save these rap playlists to your local music collection, then start the offline playback when you don't have an Internet connection. However, if you are not subscribing to Premium Plan on the service or you want to keep best rap playlist ever forever, you may need the help of ViWizard Spotify Music Converter.
ViWizard Spotify Music Converter is a professional music converter that long provice convenience for Spotify users. It can capable of tackling the conversion of Spotify music format and downloading music tracks from Spotify without Premium subscription. With its assistance, rap playlist download free is possible.

ViWizard Spotify Music Converter Key Features
Download songs, albums, artists, and playlists from Spotify free
Convert Spotify music to MP3, AAC, FLAC, WAV, M4A, and M4B
Preserve Spotify contents with lossless audio quality and ID3 tags
Work at 5× faster speed and customize the audio parameters at will

Matt Smith is an amateur writer engaged in ViWizard in 2013. He is a movie lover who write a lot of movie reviews for many websites and blogs.