Halloween parties always rock and exciting because all guests get dressed as decorations as they like. You've prepared a crazy and creative Halloween party, but to really create the atmosphere, you need to choose some spooky songs or playlists. Put some spooky songs on for a spell and you'll have a bloody good time. Here we walk you through some awesome songs that you can play at your Halloween party.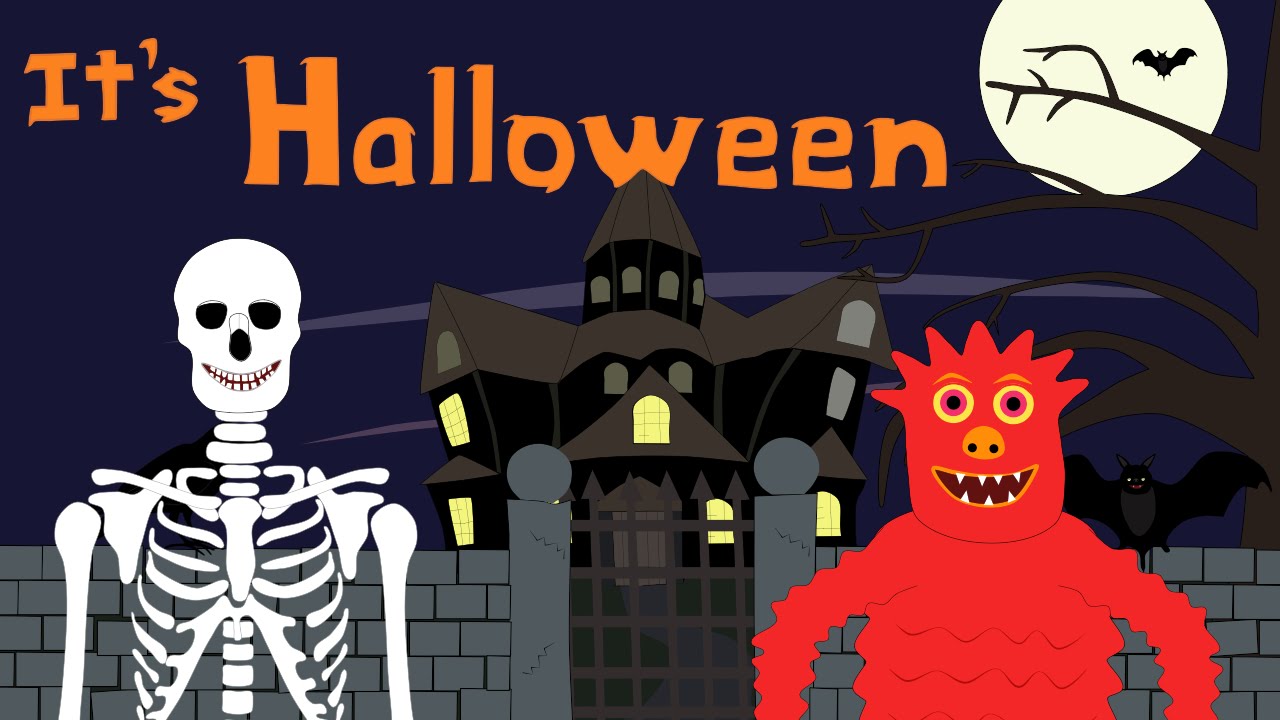 1. Time to Add Spooky Songs to Your Music Library on Spotify
As a hottest hit to previous Halloween party, here are the 30 Top Halloween Songs we picked for your Halloween party playlist. Listen to the whole collection in the playlist below.
1. Ghostbusters
If there's something weird, and it don't look good. And that invisible man sleeping in your bed? His motives are so transparent. Call the Ghostbusters.
2. A Nightmare on My Street
If the song makes you think about A Nightmare on Elm Street, well, the rights holders of the film series felt the same way and served DJ Jazzy Jeff and the Fresh Prince with a lawsuit.
3. Demons
A lot of songs about the demons/monsters inside are woefully short on horror movie imagery, but you gotta throw the devil horns in the air for Imagine Dragons.
4. Thriller
Michael Jackson's GOAT horror pop classic boasts howling wolves, an ominous organ, and a funky bass line that wiggles like a worm in a fresh corpse.
5. Monster
A crunchy, anthemic ode to antiheroes, "Monster" finds the Tennessee rockers wailing about the demons lurking just beneath the skin.
6. Werewolves of London
The werewolves might be from London, the menu might be Chinese, but the Professor Longhair-flavored piano riff is straight outta New Orleans.
7. Highway to Hell
After hearing Bon Scott's libidinous shrieks about the virtues of a highway to hell, you might find yourself taking a damned detour.
8. Somebody's Watching Me
Kennedy Gordon, the son of Motown founder Berry Gordon, rechristened himself Rockwell and scored a hit with this eerie ode to paranoia in 1984.
2. How to Download Free Halloween Music
When you are in the environment with Wi-Fi, the playlist could be successfully streamed at your Halloween party. When there is poor network connection, however, your playlist or songs prepared for your Halloween party will not be started. For those premium account holders, your playlist can be saved for the offline playback in advance.
Whether you need to download Halloween music or convert your favorites to other formats, ViWizard Spotify Music Converter is an excellent choice. So, if you want to prepare some music for Halloween party and download Halloween music, ViWizard Spotify Music Converter can help you perfect it no matter you're a premium account holder or a free subscriber.

ViWizard Spotify Music Converter Key Features
Download any track and playlist from Spotify without premium subscription
Remove advertisements from Spotify music or playlist for free subscription
Convert Spotify songs, artists, album, and playlist to common audio formats
Work at 5× faster speed and preserve original audio quality and full ID3 tags
Tutorial: How to Achieve Halloween Theme Song Download MP3
Here are the steps for Halloween song free download to your computer.
1. Add 'Halloween Theme Song' Playlist to ViWizard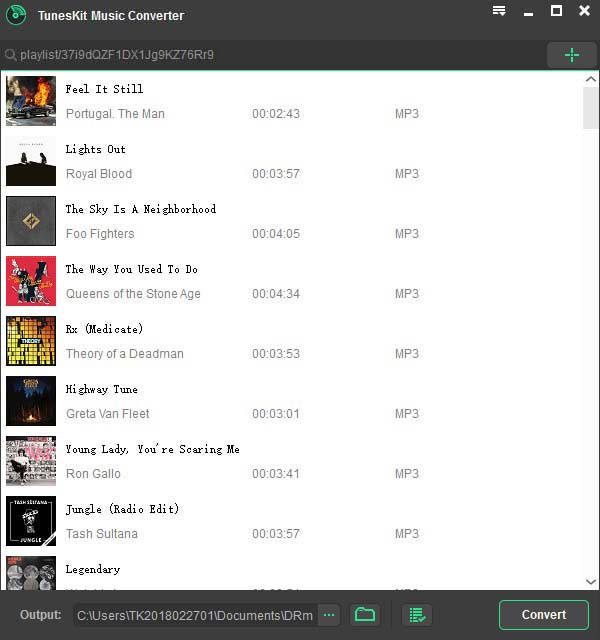 First of all, you'll need a subscription to Spotify. Also, you'll need Spotify app and ViWizard Spotify Music Converter installed. Once installed, launch ViWizard and it will automatically fire up your Spotify app. Next, select 'Halloween Theme Song' playlist and import the playlist to the main home of ViWizard by drag-and-drop.
2. Set the Output Audio Format and Music Parameter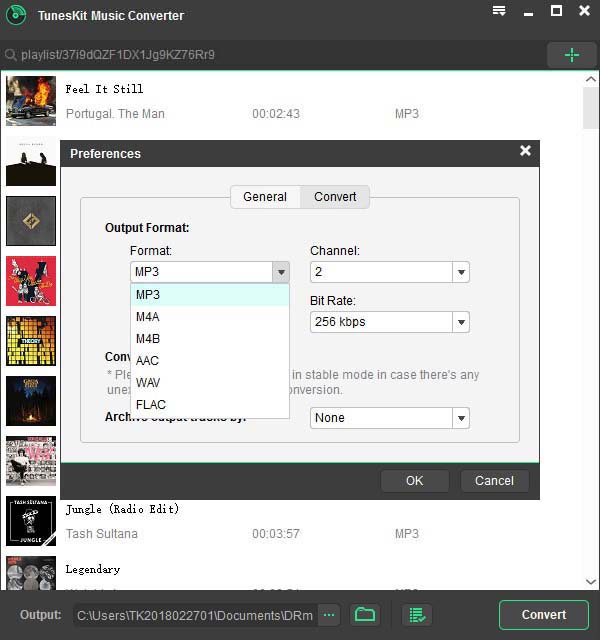 If you have successfully uploaded the playlist to ViWizard, you'll be asked to configure the audio parameter. There are some audio formats like MP3, AAC, FLAC, M4A, and M4B for you to choose from and keep in mind where you want to play your Halloween theme music. Also, adjust the value of bit rate, channel, and sample rate.
3. Start to Complete Halloween Theme Song Download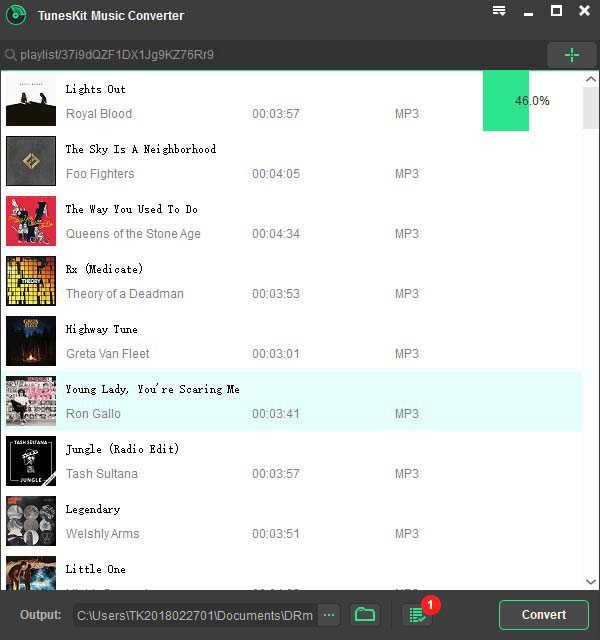 Then you could click the 'Convert' button to start Halloween song download after everything is ready and ViWizard will moves these tracks to your computer. To browse the playlist you've downloaded, select the 'Converted' button on the bottom and your downloaded titles will appear here. Tap the one you want, then you will locate to the folder where you saved Halloween songs.
Conclusion & Suggestion
Except for Halloween theme song Spotify, you could also find your favorites of Halloween theme on other streaming services like YouTube, Tidal, Apple and more. For Apple music subscribers, ViWizard DRM Audio Converter can convert your purchased songs to common formats and share them with your related people. People who like to listen to music on Pandora and Tidal or watch music video on YouTube could use TunesKit Audio Capture or TunesKit Screen Recorder to record the track as MP3 or MP4 files.