"After upgrading Spotify to the latest version on my phone, I noticed that every time Spotify deleted downloaded songs completely from my Spotify account. I can't find them from the phone, nor the SD card storage. Why do songs disappear from Spotify? Where did the music go? Any way to get them back?"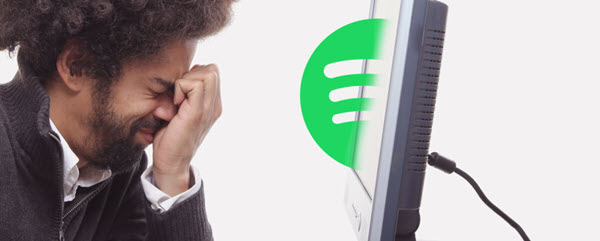 Many users who are subscribing to a premium plan on Spotify have encountered the same issue that Spotify downloaded songs disappear now and then. Specifically, for the downloaded songs or playlists, some might be greyed out and not available on Spotify, or even competely disappeared after a while when you went back to play them.
Why did that happen? Well, there are many reasons that cause the unexpected deletion of those downloaded songs on Spotify. Today, here we will list the most possible causes one by one, while providing the possible fixes for you to resolve this issue. Also, you could stop Spotify offline songs from disappearing any more. Let's check out now!
Part 1. Why Do My Spotify Downloads Disappear?
The issue that Spotify downloaded songs disappear started happening mostly after updating Spotify to the latest version. The disappearance of Spotify offline songs could be caused by different reasons like below.
1. You may have logged into a wrong Spotify account.
2. The original songs or playlists were deleted by the artist or creator.
3. Your downloads exceed the 10,000 number limit per device.
4. There is something got wrong with your Internet connection.
5. Your subscription to Spotify premium plans expires.
Part 2. Solutions to Fix Spotify Saved Songs Gone
After figuring out what causes Spotify downloaded songs gone, you could try resolving this issue fundamentally. Here are the solutions to help you fix this issue. Check out the following solutions to restore your Spotify now.
Solution 1: Sign out and log in Spotify again
If you logged into a wrong Spotify account, you are suggested to check whether you have logged into the correct Spotify account which saved the offline songs or playlists, in case you have registered multiple Spotify accounts before.
Solution 2: Check out the original playlist
This mostly happens to the songs or playlists that are greyed out after you've downloaded into your Spotify account. In this case, you could go to see whether the artist or the creator has permanently delete the tracks.
Solution 3: Go over the download number
As premium users only can download up to 10,000 songs on each of up to 5 different devices, you should check whether you have hit that limit or not. If so, Spotify will delete the previously downloaded songs automatically when you try downloading some new tracks.
Solution 4: Verify the premium membership
To verify your premium membership, you are required to log into your Spotify account at least oce every 13 days. This is so Spotify can collect play data to compensate artists. Otherwise, the downloaded songs would disappear from your Spotify.
Solution 5: Switch on Offline Mode
Downloads play automatically when your device don't have an internet connection. So, go to turn on Offline Mode in Spotify and then check whether your downloads could play. If so, there is some issues with Spotify deleting downloaded songs.
Solution 6: Inspect the Internet connection
While you are saving any track or playlist offline on Spotify, an active Internet connection is required. So, you should confirm the network runs well when you are downloading songs from Spotify. Otherwise, you should connect it and download the songs again.
Solution 7: Turn off the VPN network
In other cases, the previously downloaded songs could become unavailable on Spotify if you changed the region of your VPN network. That's because Spotify is not allowed in certain countries and regions. To access the music again, you should change your VPN network settings.
Solution 8: Free up your storage space
Make sure that your device has enough storage space to store Spotify downloads. The best to hope for is that there is at least 1GB free memory. If your device cannot provide enough storage space, your downloaded Spotify songs woule be deleted accidently by your device.
Part 3. How to Avoid Spotify Deleting Downloaded Songs Again
Unfortunately, we cannot cover all the reasons and solutions to stop Spotify deleting downloaded songs. But the better news is that we can fix the Spotify songs disappeared issue permanently with some easy tricks. As a music streaming service, Spotify only allows you to download Spotify songs for offline listening during the subscription.
So, once your subscription expires, you cannot continue to listen to those downloads on your Spotify. In fact, you don't really own those downloaded songs even if you have saved it offline. When you download them to your device, you just save cache files of Spotify songs and then play them in Offline Mode. In other words, the downloaded Spotify songs may keep disappearing occasionally, making you frustrated every now and then.
What You'll Need: Keep Spotify Songs Forever
To prevent Spotify offline songs from disappearing, what you need is a special third-party tool called ViWizard Spotify Music Converter. It's a well-designed Spotify downloader that can download and convert Spotify music to MP3, AAC, WAV, FLAC, M4A, and M4B for both premium and free users. It's able to remove ads from Spotify while keeping the original audio quality and ID3 tags. while preserving the ID3 tags and 320kbps bitrate of the tracks.
With this tool, you are able to get full owership of the downloads Spotify songs and keep them as long as you like on your device, without worrying about those Spotify downloads could expire or disappear on your device someday. Now let's get started to get the problem completely fixed with the help of ViWizard Spotify Music Converter.

ViWizard Spotify Music Downloader Key Features
Download Spotify music tracks, playlists, albums, artist without premium
Convert Spotify music tracks to six plain audio formats like MP3, AAC, etc
Remove DRM protection from Spotify music and work at 5× faster speed
Preserve Spotify music tracks with the original audio quality and ID3 tags
1

Add Spotify songs to the conversion list

Launch ViWizard Music Converter and wait till it loads the Spotify app. Then find any song or playlist you want to download and drag them to the main window of the converter.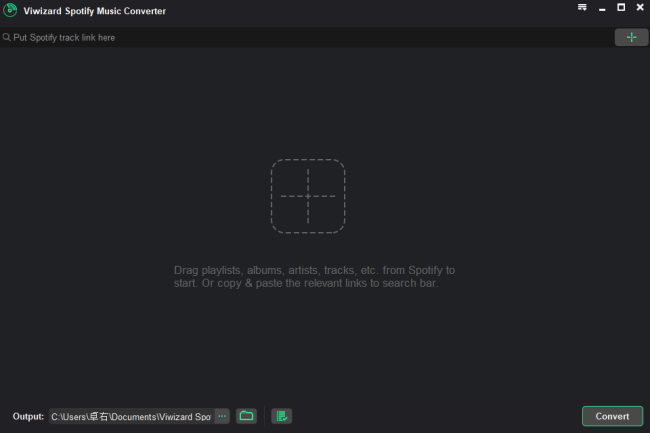 2

Go to set the output audio parameters

Go to top menu and choose the Preferences from the drop-down menu. Then in the pop-up window, switch to the Convert tab and set the output format, channel, bit rate, and sample rate.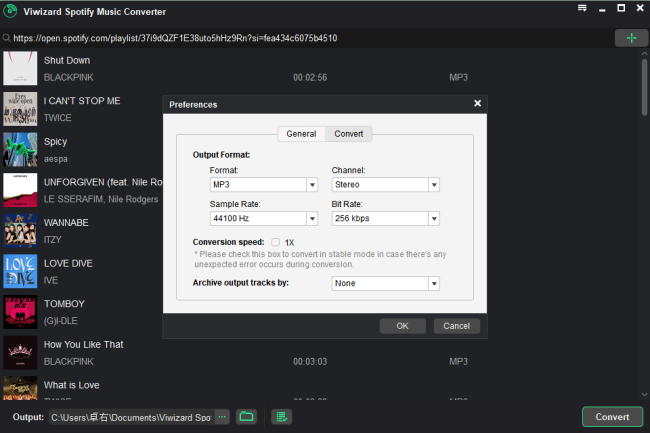 3

Download songs from Spotify to MP3

When everything is done, click the Convert button to start download Spotify songs to MP3 or other formats. After that, you can find the downloaded songs in the history folder.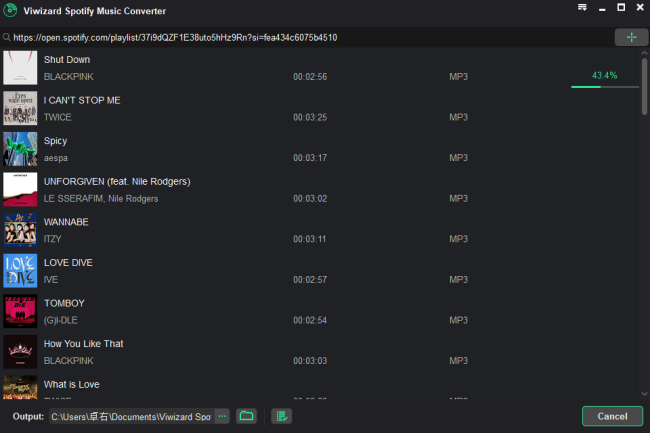 Till now, you are able to save or share Spotify offline songs on any device forever. You can freely back up those downloaded songs via cloud services like Google Drive or save them to your SD card or USB drive. Then you don't need to worry about Spotify downloaded songs gone.
The Final Words
There are a number of reasonts that can result in Spotify offline songs disappeared. With the solutions we cover in this article, you can possibly resolve your problem. And have a try of ViWizard Music Converter. Then you can access the ownership of your downloads truely.

Matt Smith is an amateur writer engaged in ViWizard in 2013. He is a movie lover who write a lot of movie reviews for many websites and blogs.