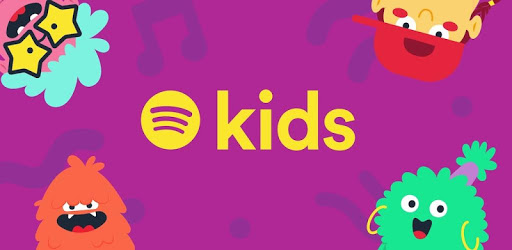 Spotify Kids debuted in Ireland in 2019 and now is broadly available across the world. It's initially designed for kids with hand-picked songs and podcasts, and all these audios are family-friendly and wholesome. Today, we're going to present a guideline for you to make full use of the Spotify Kids app and some more extra tips about this topic.
Why Spotify Design This App for Kids?
We have to face the fact that there actually are lots of songs on Spotify, especially those with the Explicit tags that are not made for children. As a parent, you don't want your Spotify "adult" playlists to be played in front of your kids and accidentally play songs that imply something not for children.
While with Spotify Kids, this standalone app comes with kid-friendly audio handpicked for children. Parents can switch anytime between tracks and playlists chosen for kids. As it is described, it's a playground of sound for the next generation of listeners.
There're about 8,000 kid-appropriate songs, stories, audiobooks and sounds which are aggregated into more than 120 playlists. These playlists are curated by editors from some world-class entertainment brands like Disney, Universal Pictures, Discovery Kids and others.
Get Started with Spotify Kids
Before experiencing the Spotify Kids app, you have to make sure that you already have a Spotify Family Premium membership, to get started:
•1. Download the Spotify Kids app from App Store
•2. Log in with your Spotify Premium Family account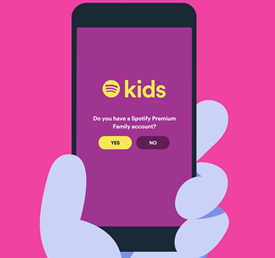 •3. Create a Spotify Kids account for your child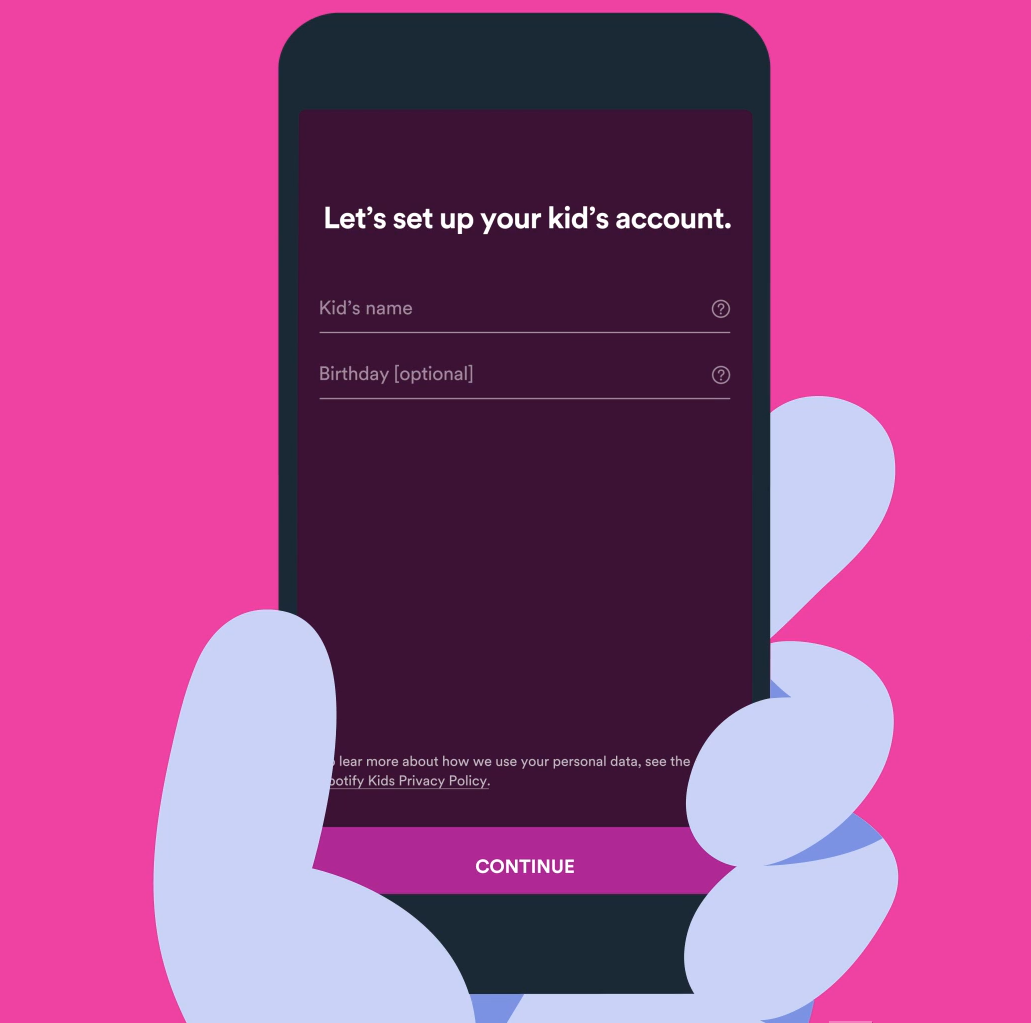 •4. Choose content you want your child to see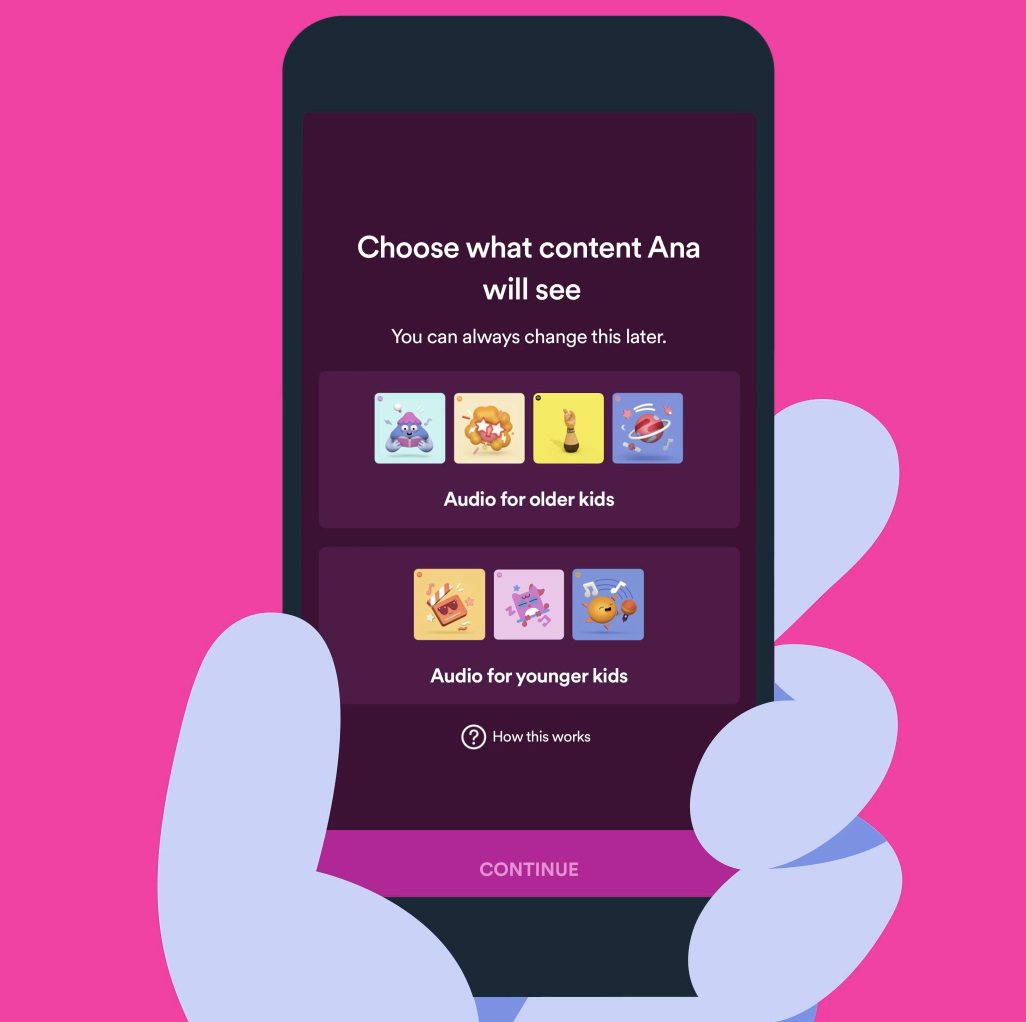 •5. Pick an avatar
•6. Create various accounts for your children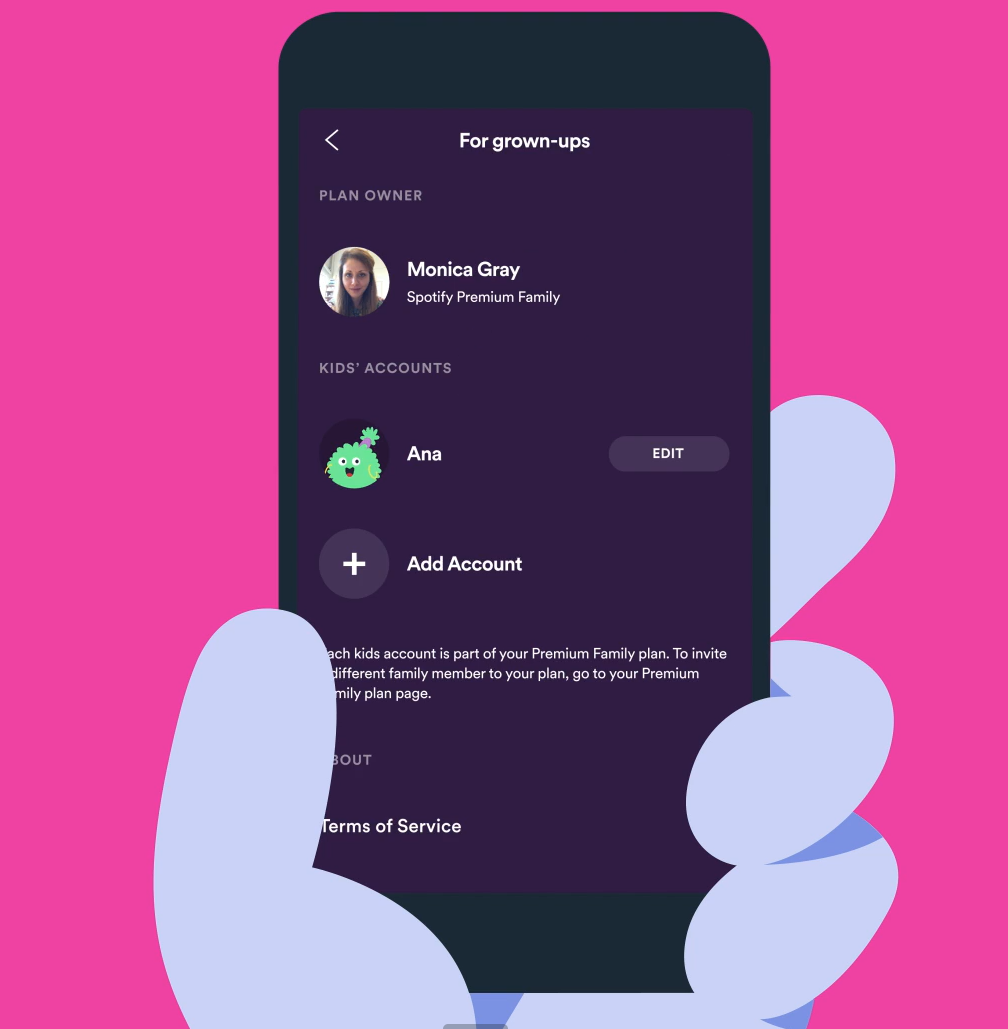 •7. All set, time to explore!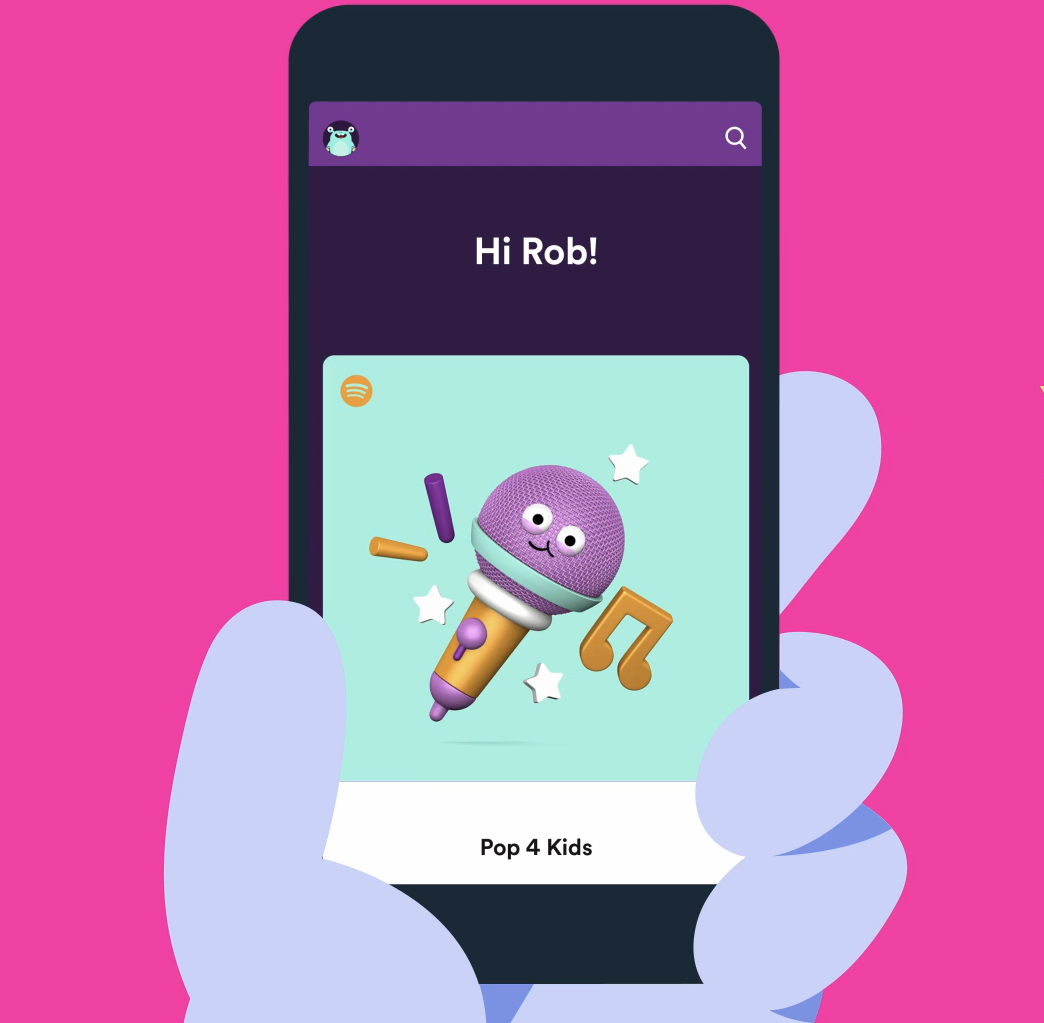 Main Features and Drawbacks
Experience with Specially Made Features
1. Hand-picked content specially curated for children
Spotify Kids app is designed for kids ages 3+. Its content is elaborately picked by editors with nearly 100 years of combined experience in kids' entertainment industry. They're from some of the most well-known brands like Nickeldeon, Discovery Kids, Disney, Universal Pictures and BookBeat.
2. Kids-friendly user experience
The entire feel and experience of Spotify Kids are different from the Spotify app. This is intentionally built with more character-based and softer artwork for younger kids and more realistic interfaces for older children.
The content also varies for different age groups. For younger children, it focuses on more preschool playlists like singalong songs and lullabies. For older kids, they'll have more access to popular tracks which is also age-appropriate.
3. More parental control, more peace in mind
Parents now are given more control over the Spotify Kids app, they can choose what's going to be streamed. And they also can block the content that they don't want their children to get access to.
Some Drawbacks
Despite its miscellaneous features built for both parents and kids, there still are some drawbacks from the voice of the customers, let's hear what they actually feel with this app.
• A good idea in theory but so limited that my 7-year-old is frustrated by the lack of choice. For example, a pre-made Calvin Harris playlist but no Steps, even on search? And she can't access our family playlist, even though it's obviously full of age appropriate songs.-- Chloe Banyard from Google Play User Reviews
• I downloaded this thinking it would be great to have an app for the kids to listen to music. For the 1y old it's great, the music keeps her entertained, the 7 & 9year olds however will not be using this app due to the fact that there are still some songs on here not child friendly at all. Children don't need to hear about sex and alcohol, even if they're top songs.-- Samra Smith from Google Play User Reviews
We can notice that there're still shortcomings in this app like when your child gets a bit older, there aren't enough songs for them to explore. And children can't share the family playlist even if there're kid-appropriate songs in it, and sometimes the apps still can't filter all the inappropriate songs.
The Bottom Line
Even though Spotify Kids is a great idea to let children experience the music world, there're still improvements that remain to be done. Like it'd be great if parents are able to share their family playlist on Spotify Kids or older kids have more options to choose songs. And the filter of this app also needs to be more accurate.
If parents do want to curate their own family playlist and share them to kids, at the same time, without their kids misled by Spotify, ViWizard Spotify Music Converter is a solid choice. With this tool, you'll be able to download any certain songs from Spotify and import them to your kid's phone. And they can be played with the built-in media player on the phone. Then you'll never have to worry about your kids listening to inappropriate songs and in the meanwhile, share enough volume of songs you want your kids to be exposed to. This is undoubtedly a win-win choice.