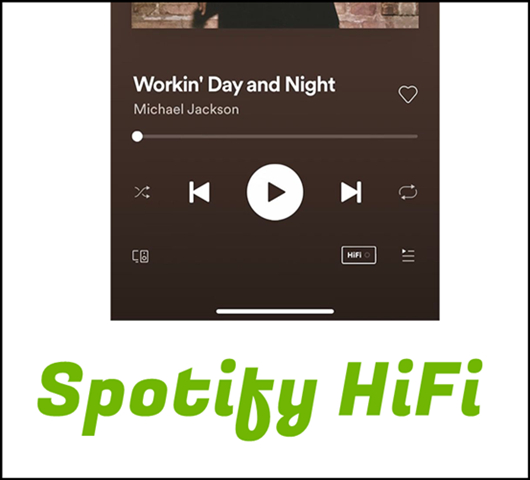 It has been confirmed by many sources that in order to fight against Tidal, the only major music streaming service that offers an optional "lossless" audio tier, Spotify is testing its lossless streaming service known as Spotify Hi-Fi to offer customers "lossless CD-best audio." Till now, a small number of Spotify Premium subscribers have already received the offer allowing them to test the Hi-Fi lossless streaming service with extra $5-$10 monthly fees based on the current subscription.
Although there's no word as to when Spotify Hi-Fi would officially arrive to all customers, it has already raised a heated debate on Spotify Community. As more people now care about the quality of the music they listen to, they have shown high expectation to Spotify lossless service and great interest to join the Hi-Fi streaming when it's available.
Are you a Spotify subscriber? Do you want to try the lossless streaming? To help you know better about Spotify lossless Hi-Fi music before it's finally released, we've collected all important info you may be interested to know.
1. Spotify Lossless Hi-Fi: What Is It?
At present, Spotify provides three types of audio quality for its streaming music, including Normal, High, and Extreme at 96kbps, 160kbps, and 320kbps respectively. Although 320kbps is quite a high bit rate, it's still not the best. Therefore, Spotify Hi-Fi, explicitly defined as CD-quality lossless audio, is to offer customers the perfect quality of the music they listen to.
Lossless audio files are compressed without no quality loss. It's like songs copied from a CD to your hard drive and then "zipped" to reduce the file size. An average lossless song can be five to ten times bigger than a 320kbps song.
To get the best experience of the lossless music, you are required to use a proper audio set-up or professional headphones. Otherwise you won't tell the difference between 320 kbps audio and lossless audio at all.
2. How to Get Spotify Lossless Music?
The addition of Spotify lossless audio could be upgraded at $5, $7.5 or $10 for users who got the in-app notifications. There is also some variation in what is offered, with some users seeing just the lossless audio as an extra feature, while other benefits include a free vinyl record and discounts on limited-edition vinyl releases.
Unfortunately, there's no other way to join in Spotify Hi-Fi testing if you didn't receive the in-app prompt. But if you really like to experience the service, you are suggested to post your request on Spotify community, just as others do.
Or in an alternative way, as Spotify Music is encoded in OGG Vorbis format, which still has quality loss in the music track, you can use ViWizard Music Converter for Spotify to convert your Spotify songs to a lossless and better format such as FLAC. As a smart Spotify converter, this tool can help you get the highest quality of Spotify music until you can join in the Spotify lossless service.
For more details, visit the guide to convert Spotify OGG to lossless FLAC.
3. When is Spotify Lossless Streaming Coming
It has been almost a year since it's reported Spotify was testing the Hi-Fi streaming. Spotify confirmed the existence of the in-app prompts, but stopped short of admitting it was planning a lossless audio service. A Spotify spokesperson told the publication, "We are always testing new products and offers, but have no news to share at this time."
In other words, the official release of Spotify lossless remains unknown yet. The only thing we need to do now is waiting. If you are eager to get the lossless streaming music, we'd suggest you switch to other services like Tidal and re-join Spotify when the Hi-Fi music arrives someday in the future.