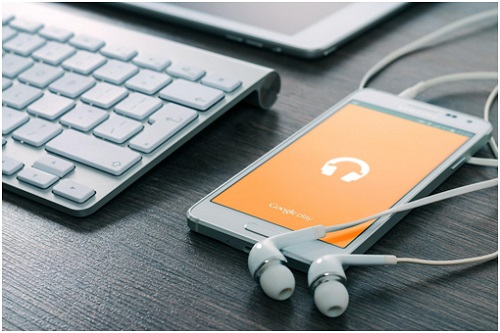 Having access to music on the go is probably one of those things you love your smartphone the most for. And the various music services that have appeared in the past 10 years are designed to make your experience of listening to your favorite music faster and easier. Currently, there are a few leaders on the market of music applications, which compete to be called the most demanded music service out there. These are Apple Music, Tidal, Spotify and Google Play.
The Comparison of the Top 4 Most Popular Music Services
We have reviewed these 4 music applications to decide which one is the worthiest according to these 5 criteria:
Library
All the 4 services are quite comparable in terms of their libraries: 30 million songs are on offer in each and every one of them. For Google Play, the number is slightly higher: 35 million. The quality of sound is the best for Tidal, while the rest of the apps offer music at either 265 or 320 Kbps bit rate. You will not notice the difference with most earphones.
Upload Possibilities
So far, Google Play has gone the farthest in allowing users to upload locally purchased music directly from the Chrome browser, making it the most convenient app with virtually endless possibilities. However, other services also allow you to upload your music to the application, either through iCloud (Apple music) or by connecting to your computer (Spotify).
Pricing
All these services have relatively the same pricing options for individual and family subscriptions: around 10 USD and 15 USD respectively. Apple Music is the winner in terms of the length of free trial period, which lasts three months. Google Play and Spotify have 1-month free trial, while Tidal offers only a week's use free of charge. Tidal is the most expensive service among these 4: it costs around 20 dollars a month. To justify its cost, we can say that it supports high-quality FLAC lossless files.
Usability
The menus are very similar in all 4 services. Google Play is a little difficult to navigate since it offers too many menu options. However, it also offers very cool possibilities for sorting out music, for example, Mood playlists sort your tracks according to your current state of mind. Apple Music has very simple and user-friendly navigation, and is the fastest in terms of adding tracks to playlists, allowing you to add songs to playlists and your library at the same time, thus saving you a lot of time.
Additional Features
The best thing about Google Play is that it is integrated with YouTube, which gives you immense possibilities as far as video content is concerned. Spotify also offers its subscribers a wide variety of podcasts and more than enough video content on the go, so they are at number 2 here. Moreover, Spotify is by far the most "social" music service, while it allows you to share your playlists with friends, as well as download other people's playlists. Apple Music is the "poorest" application since it does not feature so many videos (only the popular ones) and has no integration with other services. On the bright side, it does feature Beats 1 radio station which plays mainstream music.
Conclusion & Suggestion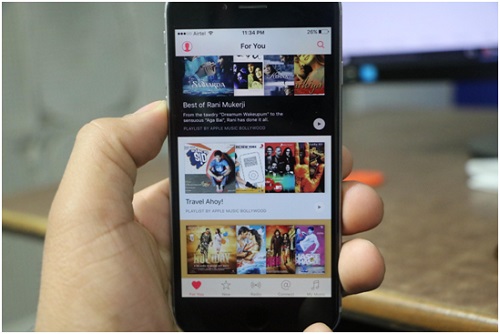 To conclude, Google Play is probably the one application you need to download and try first since it has the richest possibilities in terms of additional features, video content and music uploading. It is certainly a 9 out of 10 music service. Apple Music is also a great choice for iPhone owners since it's in-built, user-friendly and allows for the most convenient playlist organization.
Extra Useful Tips: How to Remove DRM Lock from Spotify, Apple Music ...
Thanks to these popular music streaming services, we can easily access to any hot music at anytime as we want. However, one big obstacle that prevents them becoming perfect is that there's something called DRM which blocked the full use of the music files we downloaded from Spotify and Apple Music. As a result, only specific devices are allowed to play Spotify or Apple Music. It's unfair for customers who purchased those tracks legally. So if you are just in the trap of DRM and looking for a solution to get rid of DRM from Apple Music or Spotify for good, you can have a try with ViWizard Spotify Music Converter or ViWizard Apple Music Converter, which will help you delete DRM protection from Spotify and Apple Music streams while converting the DRM-locked audio formats to MP3 or other common formats. For more details and complete guide on removing DRM from Spotify and Apple Music, you can visit the following articles.
More DRM music tips & topics

Anabel Cooper is a young writer who is looking for every opportunity to develop her writing skills on all kinds of popular tech trends and hot topics.