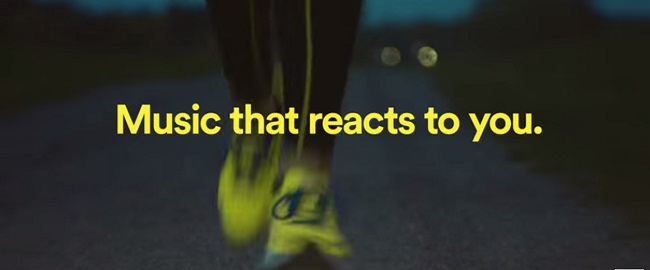 When it comes to jogging or running, many people are bound to have a second thought. Not anymore with best running playlists on Spotify. You may be wondering how this is turning out but yes, listening to music can boost your mood in a non-imaginable way. In fact, even research reveals that listening to a playlist can assist in concentration and improve coordination as you work out. Spotify streaming service has been at the forefront in offering millions of songs to its listeners. We have summed up 12 best Spotify running playlists to keep you glued to the finish line during your workout.
Best Spotify Running Playlists 2020
Running is an appealing exercise because it doesn't cost a lot to take part and you can run at any time that suits you. No matter motivation running playlist Spotify or hip hop running playlist Spotify, you can find out best Spotify playlist for running and listen to them when working out.
On our top list is Pop Punk Perfection which is a compilation of the greatest hits like 'Ocean Avenu', 'Dance Dance', 'Skinny Dipping' and 'Ninetie' among other great tracks. This is the right starting point to kick off boredom and scale to greater miles as you burn those unwanted calories.
Having been created by the Women's Health Magazine, this Spotify running playlist is purely health-related. Talk of the likes of 'Roc Boys' by Jay Z, 'Gettin' Jiggy' by Will Smith and 'Survivor' by Destiny's Child among other great hits. If you want to keep focused, then this is the way to go. Throwback Fitness playlist knows how to take you back to yesteryears leaving you to focus on your health benefits.
3. Run Wild
Run Wild like a real hunter lets you break the ground as you step into the day, feeling rejuvenated. Get tracks like 'Here We Go' by Wild, 'Power Over Me' by Dermot Kennedy and 'Fast and Slow' by Sons of the East. There are a lot more in store to help you break even and open your stride like a real hunter.
Hip hop lovers will always have a distinctive feature that sets them apart from the rest. Rock it down with tracks like Ayo by Chris Brown, and R. Kelly's and Lil Wayne 'Switch Up'. In addition to more great hits from other big giants, there is no doubt this playlist will keep you on track till dusk.
Perhaps this will come in handy at that juncture when you need to keep up your adrenaline to extendable length. EDM Spotify running playlist gives you tracks like 'Overtime', 'Bass Cannon', 'All Night', and 'I Can't Stop' by Flux Pavilion and other great artists. There is no way you are going to stop before the whistle blows.
6. Sunrise
Get up and run when you see the sun rising from the East. Perhaps this is what this playlist insinuates. Get it on Spotify and enjoy great tracks like 'Deep In The Shadows', 'Walls' by Ruben, 'Hero' among others. You can also save the over 90 tracks to your library and easily retrieve them the next time you are hitting the road again.
When the need arises, you may have to run with a metronome. However, Rock Classics are here to keep up the pace and make your adrenaline boil to the edge. Steam up your blood flow with 'Every Breath You Take' and 'Under Pressure' besides other skyrocketing hits. Besides, you can start off with the cool tones and later accelerate your pace with time.
8. Lo-Fi Beats
Lowfi music automatically sets in the pace, especially with its track 'Sekao' – running around dreaming. You can kick off by simple jogs before you escalate to a higher speed with 'Fireworks' from Nymano and Pandrezz. The compiled over 90 songs is the greatest thing that can happen to you when embarking on low beat songs for a workout.
9. Fast Pop Run
This Spotify running playlist is for fast-paced runners who are looking for some motivational tracks. All the over 60 songs are approximately 180 bpm, necessary for a high speed run as you get entertained all the way. Keep up the pace with tracks like 'Hooked', 'Love Alone', 'Fireflies', and many more.
If the high tempo beats are not yours for the taking, worry no more because here comes a Mellow collection. This is in fact, backed up by Women's Health Magazine, putting it at the forefront as far as health matters are concerned. Get down on a soothing running spree with 'Tiny Dancer' from Elton John, 'The Scientist' by Coldplay among other songs from great artists like Christina Perri and Norah Jones.
Among the best running playlists on Spotify is also Pulse of The Party. Get it down with renowned artists like Katy Perry, Pharrell, and Pitbull as you do what you love most, running down the street on a chilly afternoon.
12. Electronic Bliss
The best part of this playlist is that it has top-notch electric instruments that could also be addictive; so beware! Otherwise, here is where you'll find some of the coolest remixed tracks from numerous artists like Avicii, Skrillex, and Selena Gomez among other best artists. Once glued to the mix, you might not even realize that it is time to take a break.
The Bottom Line
People have different likes and taste especially when it comes to running playlists. Our list comprises of both lengthy and short playlists. These Spotify running playlists will help you cover both short and long distances as you get the most out of your jogs. Furthermore, you will also stay focused without necessarily swiping through tons of tracks to get that attention-grabbing hit.
If you have a premium account of Spotify, you can easily save those best running playlists Spotify onto any device that's compatible with Spotify app and listen to them in offline mode. Since Spotify songs are protected with DRM, you are not allowed to listen to those playlists on common MP3 players, like iPod, Sony Walkman and so forth. In this case, you'll need a Spotify music converter to help you remove DRM and convert Spotify tracks to DRM-free MP3 and other formats.
One of the best apps you can go for is ViWizard Spotify Music Converter which can not only enable you convert Spotify songs to MP3 with three steps but also download best running playlist Spotify without Premium account. Then you could enjoy Spotify running playlist offline and don't need to think of Spotify running device on the move.

Matt Smith is an amateur writer engaged in ViWizard in 2013. He is a movie lover who write a lot of movie reviews for many websites and blogs.