"How do i listen to Spotify while keeping my legs moving on Peloton? I added songs to my Peloton playlist but they're nit showing up on the Peloton! So sad! How do i connect my Spotify to my Peloton for playing my favorites? Wait for a solution."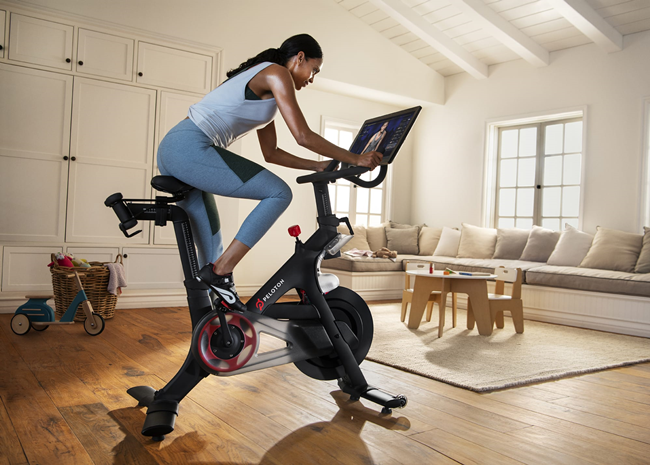 Music gives you extra energy to get to where you're going, whether you're powering through an interval on the Bike, charging up a hill on the Tread, or navigating your morning commute. As an international media service provider, Spotify provides access to over 75 million tracks. There are lots of playlists for exercise for you to choose from. Here we'll talk about how to connect Spotify to Peloton for listening to Spotify songs you love, as well as, how to play Spotify music on Peloton offline. Get into a workout with these uplifting Spotify tracks in your physical exercise.
Part 1. How to Link Spotify to Peloton for Use
Both Spotify and Peloton know well: Working out is one of the top listening moments on Spotify, and music is vital to the Peloton experience. So, Spotify partners Peloton to help you break a sweat without missing a beat. If you want to sync your Peloton music to Spotify, you need to connect Peloton to Spotify first and then start seeing your Peloton music in Spotify. Here's how to make use of Spotify and Peloton integration.
1.1 Connect Peloton to Spotify
Step 1. Power on your Peloton and press the username in the bottom left corner of the Peloton screen.
Step 2. Select Music in the panel on the left then tap on Connect from the panel on the right.
Step 3. Find the Connect button next to Spotify and then tap on it from the pop-up window.
Step 4. Enter into your Spotify account and passcode to sign into Spotify on Peloton.
Step 5. Confirm the link of Spotify to Peloton by tapping on Agree and start browsing your Spotify music library.
1.2 View Peloton Music in Spotify
Step 1. Launch Spotify on your device and go to Your Library.
Step 2. Tap on Playlists at the top and scroll down to find My Peloton Music.
Step 3. Press the playlist to view all your saved Peloton songs.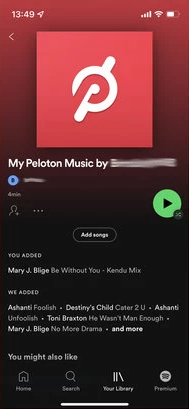 Once following the above steps, your Peloton music will be synced to your Spotify music library, then you can play listen to your favorite Peloton music in the Spotify app anytime. But is it possible to play Spotify playlists you created in your music library on Peloton? Sure, you'll find the answer in the next part.
Part 2. How to Download Spotify Songs for Playing on Peloton
Spotify and Apple Music offer their streaming services to Peloton Bike or other exercise machine. So, you can link Peloton to Spotify for seeing your favorite Peloton songs or special songs for exercise. But someone may find that their playlists created on Spotify cannot be viewable or played on Peloton. The best method to solve this issue, however, is to save Spotify music for listening on Peloton directly.
With a premium subscription, you can listen to Spotify music in Offline Mode but all the music tracks are saved as cache files. This means that those music files are not viewable on other media players. ViWizard Spotify Music Converter, a professional Spotify music downloader, could be a good helper. With it, you can not only download Spotify music for playing anywhere but also keep them without limits.

Key Features of ViWizard Spotify Music Downloader
Download Spotify music tracks, playlists, albums, artist without premium
Convert Spotify music tracks to six plain audio formats like MP3, AAC, etc
Remove DRM protection from Spotify music and work at 5× faster speed
Preserve Spotify music tracks with the original audio quality and ID3 tags
First, you need to make sure that you have the Spotify app installed on your computer. Then, download and install ViWizard Spotify Music Converter from the above link. Now follow the below three steps to download songs from Spotify.
1

Add Spotify Music to ViWizard

Open ViWizard software on your computer and it will automatically load the Spotify program. Then log into Spotify with your Spotify account and go to select music tracks you love on Spotify. You can create a playlist for listening on your Peloton and import the track in the playlist to ViWizard by drag-and-drop.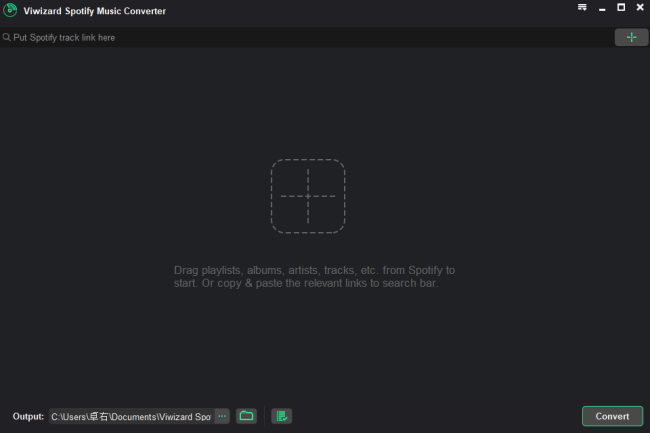 2

Set the Parameters for Spotify

After adding music tracks from Spotify to ViWizard, you can set the output audio format and adjust the audio quality by going to Menu > Preference > Convert. There are six common audio formats for you choose from, including MP3, AAC, M4A, M4B, FLAC, and WAV. Meanwhile, you can change the channel, bit rate, and sample rate.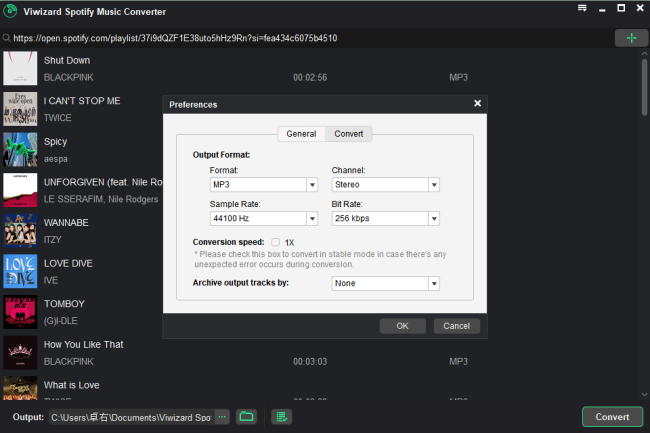 3

Start to Download Spotify Music

Once all the setting is completed, you can click the Convert button to start loading Spotify music tracks. Then ViWizard software will immediately save Spotify music to the folder you specified on your computer. You could browse all the downloaded songs in the converted list and locate to the folder where you save Spotify music tracks.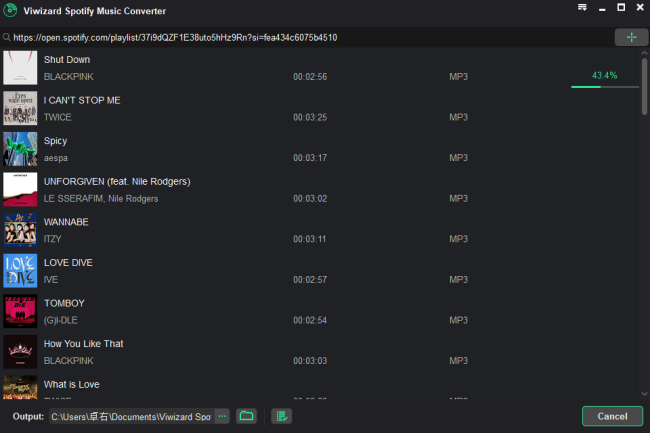 Part 3. How to Get Spotify to Play on Peloton Offline
Once all the music tracks you love are saved to your computer, you could prepare to start the playback of Spotify on your Peloton. There are two methods for you to get local Spotify music on Peloton, that is, stream Spotify songs from Google Drive or YouTube Music. Maybe other methods are available but wait for your finding. Let's see the two methods.
Option 1: Stream Spotify Music to Peloton via Google Drive
1) Log in your Google Drive account with your user ID and password on your computer.
2) Click the Create icon, and select the Folder option to create a new folder to store your Spotify music tracks.
3) Click the Upload button, and select Files option to upload Spotify songs.
4) Simply go into WebView Browser on your Peloton and then navigate to your Google Drive. To play a Spotify song you've saved on Google Drive, simply click on the file to make Spotify music play on your Peloton.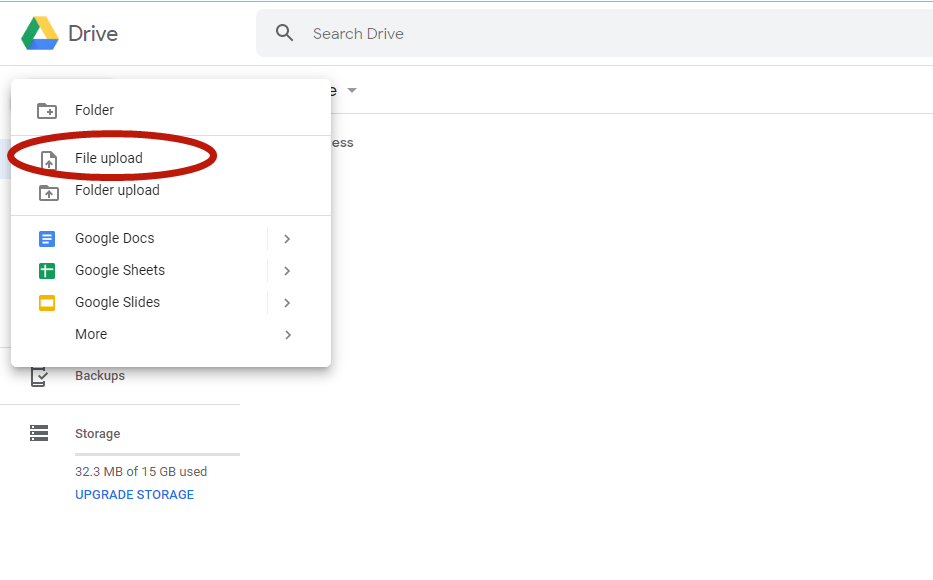 Option 2: Listen to Spotify on Peloton via YouTube Music
1) Navigate to YouTube Music website and log into your account on your computer.
2) Click on your profile picture and then select the Upload Music option to upload songs your YouTube Music library.
3) Locate the folder where you store Spotify music from the popup window and start uploading Spotify songs.
4) Launch WebView Browser on your Peloton for going into YouTube Music website.
5) Simply choose a Spotify song or playlist you want to listen on your Peloton and it will be played on Peloton from YouTube Music.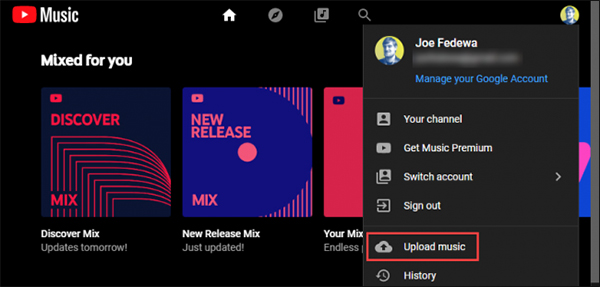 Conclusion
After connecting Peloton to Spotify, you can view your saved music from your Peloton workouts. Since then, you can access your Peloton music in Spotify. If you want to listen to your favorite Spotify playlists while doing sports on Peloton, try using ViWizard Music Converter to download Spotify songs then you can play Spotify songs on Peloton.
More Spotify Tips & Tricks