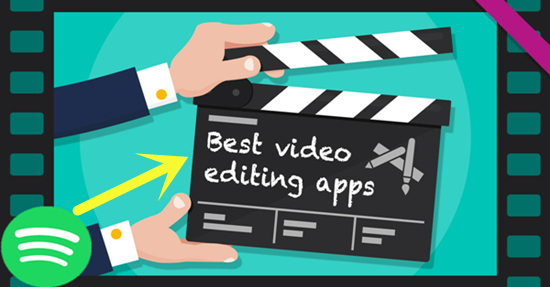 Humans are hardwired to process visual content, but adding great visual to a video is just half the battle. However, a truly engaging video often includes background music. But where do you find music? There is a load of streaming music platforms like Spotify for you to add music to video editor. Unfortunately, most of Spotify music you own is effectively encoded by their format which prevents you from adding them to your video directly. Read more to learn how to convert Spotify music to video editor with the assistance of the third-party tool.
Tool You'll Need for Video Editor Using Spotify
ViWizard Spotify Music Converter is a professional and powerful music converter for Spotify users, which is capable of tackling the conversion of Spotify music format and removing various format limitation from Spotify music. It offers enough horsepower to achieve video editor with Spotify in plain formats.

Highlights of ViWizard Spotify Music Converter
Rip Mp3 from Spotify for adding music to video editor
Get rid of various format limitations from Spotify music
Function as a Spotify downloader, editor, and converter
Work at 5× faster speed and preserve lossless ID3 tags
Rip MP3 from Spotify for Spotify Video Editor
With the help of ViWizard Spotify Music Converter, it is much easier for us to download and convert music from Spotify to MP3 or other popular formats. What's more, you don't need to worry about whether your Spotify tracks are compatible with all types of video editing software. You can directly use Spotify music for video without any limitation.
Step 1. Add Spotify playlists to ViWizard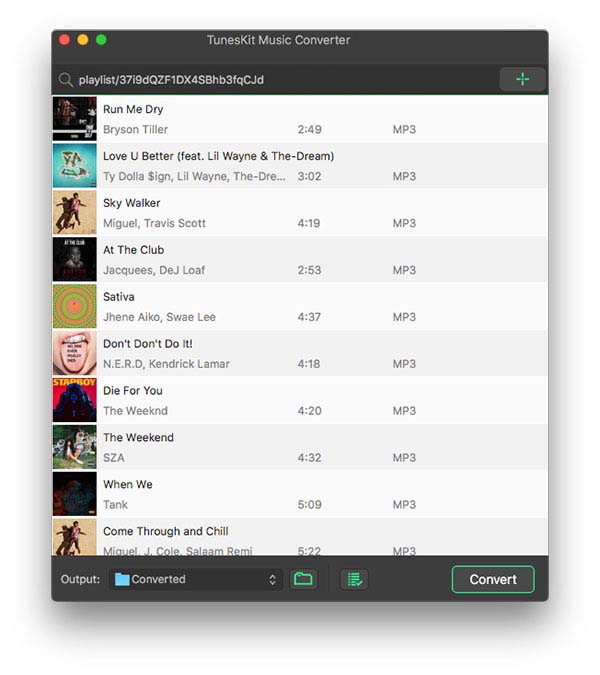 After you have downloaded and installed Spotify music converter to your personal computer, just launch the converter and the Spotify app will be automatically opened. Search for your preferred Spotify playlist or album and add them to the converter by drag-and-drop.
Step 2. Set the output audio file format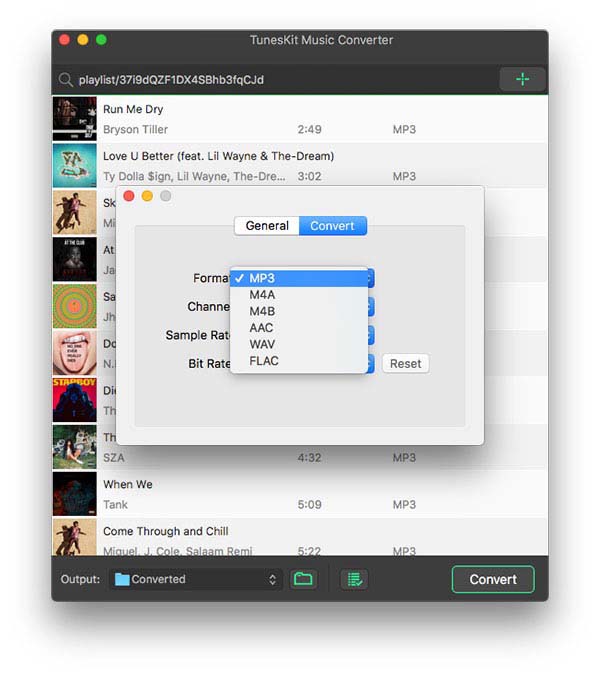 Upon uploading all Spotify tracks to the converter, click on the 'Menu' button and choose the 'Preference' option. There is a collection of audio formats for you to choose from, including MP3, FLAC, WAV, AAC and more. Otherwise, you need to adjust some audio settings except for format.
Step 3. Begin to download Spotify music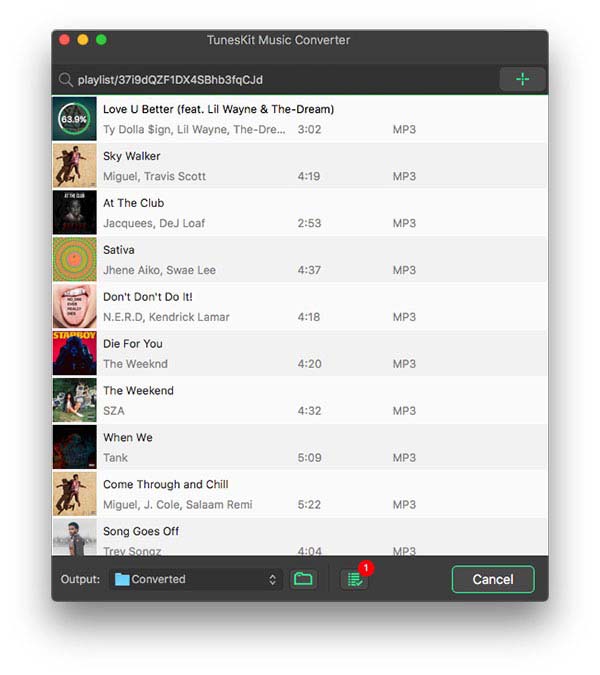 If you have configured all audio parameters, you could click on the 'Convert' button to download all your added Spotify music. You can click the icon 'file' icon to locate the destination folder on your computer and check all converted music files.
Best Video Editing Software for Creating Videos
1. Premiere Pro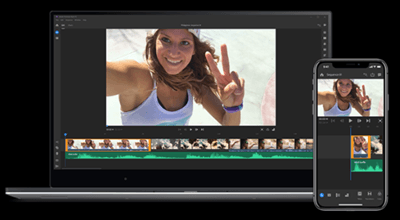 Adobe Premiere Pro is the leading video editing software developed by Adobe Systems and published as part of the Adobe Creative Cloud licensing program. Capable of tackling nearly any type of video format, the software is specially designed for film, TV, and the web. Creative tools, integration with other Adobe apps and services, and the power of Adobe Sensei help you craft footage into polished films and videos in one seamless workflow. Premiere Pro goes one step beyond, handling as many sources as necessary with as many angles as required.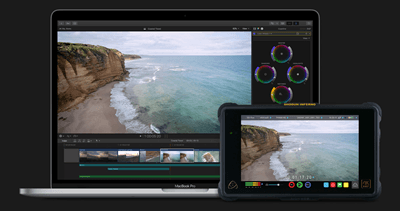 Final Cut Pro X is a professional non-linear video editing application as part of Apple's Pro Apps family of software programs which treads the line between a product for consumers who want to up their video-editing game and one for professionals who need powerful editing tools. It has great organizational tools like libraries, ratings, tagging, auto analysis for faces and scenes, and automatic color coding for track-specific clips, useful keyboard short-cuts, and drag-and-drop media importing give Adobe's Premiere Elements a run for its money.
3. PowerDirector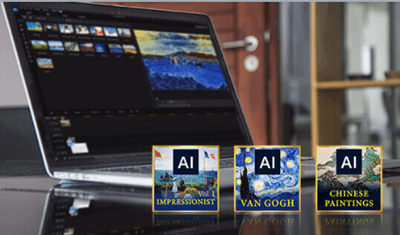 PowerDirector is a trusted name when it comes to diverse and easy-to-use video editing software. It has often led pro products with support for new formats and new technologies such as 360-degree video. It's loaded with tools that help you put together a compelling digital movie, complete with transitions, effects, and titles. Best of all, it stands out from other video editing software with its fast rendering, loads of effects, and clear interface. You can use PowerDirector to improve each scenario in the video by the action camera tool and near-pro video editing.
4. Apple iMovie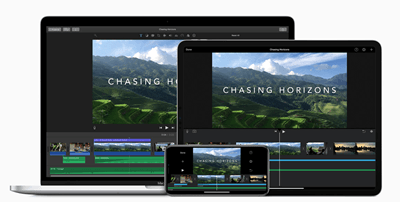 iMovie is a video editing software application for macOS and iOS devices. It is the Mac-based amateur filmmaker's best friend, delivering themes, Hollywood-style trailers and video effects with minimalistic panache, a cinematic flair, and deep integration and optimization with the Mac OS. iMovie is one of the fastest apps when it comes to encoding video. Once that's finished, it also gives you plenty of sharing options for you to share your video. What's most important is that you can use it to edit your various video free of charge.
5. Shotcut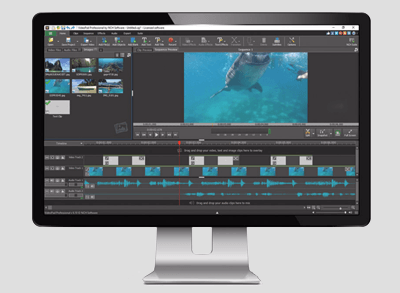 Shotcut is an open-source cross-platform video editor and encoder with no advertisements, bundled adware, or features hidden behind a paywall available for FreeBSD, Linux, macOS and Windows. It supports oodles of audio and video formats, image formats, as well as image sequences. At the support of Shotcut, you can fully customize your personal videos and handle a wide range of media formats. Meanwhile, you can import tracks from your local folder to Shotcut as background for your personal videos and photo slideshows.
An excellent video editing software and a professional-graded Spotify music converter allow you to start your video project and add make video editing fast and easy. If you want to add Spotify music to your video as background music, remember use Spotify music converter to decode Spotify music files.
More Spotify Tips & Tricks