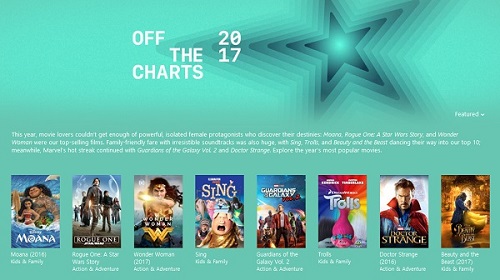 Annually, Apple will announce its top list of best movies in iTunes app at the end of each year. Like always, as we are coming to a brand New Year, Apple just unveiled its best iTunes charts of the most popular movies before the year of 2017 ends. If you don't want to miss the best of iTunes list, just take a glance at these top 10 bestselling iTunes movies of 2017, including all kinds of genres, like action & adventure, kids & family, drama, romance, etc.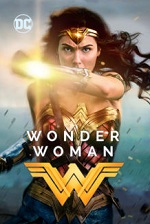 No.1 Wonder Woman (2017)
As a superhero movie, Wonder Woman not only fulfills the heroic and mythic demands of that kind of movies, but also embraces issues of female power and the need from hate to love. It's no wonder it was chosen as the top-rated iTunes movie of 2017 as it delivers action, humor and overall a well written plot. This movie is about Diana, the Wonder Woman, fighting alongside man in a war to end all wars when she will discover her full powers and true destiny.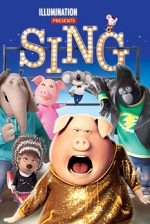 No.2 Sing
Produced by Illumination Entertainment, Sing is an aminated film about a group of anthropomorphic animals that enter a singing competition, hosted by a koala hoping to save his theater. Once released, this movie received generally positive reviews and grossed $634 million worldwide. In addition, as a musical film, Sing includes more than 60 songs from famous artists, making it the sweetest and most charming project by Illumination Entertainment.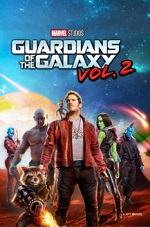 No.3 Guardians of the Galaxy Vol. 2
Guardians of the Galaxy Vol. 2 continues the team's adventure as they traverse the outer reaches of the cosmos. As a sequel, this movie is not quite a as much fun, yet not as much fresh as at the original. However, it still packs a bright and shiny punch with bigger and better effects and soundtracks.
No.4 Trolls
The merry, loving lives of the troll kingdom are upended when several of their members are kidnapped. This hilarious film transports audiences to a colorful and wondrous world populated by the overly optimistic Trolls, who have a constant dance in their step and a song on their lips. The film received generally positive reviews from critics, grossed $344 million worldwide against its $125 million budget and received an Academy Award nomination for Best Original Song for "Can't Stop the Feeling!".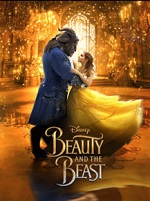 No.5 Beauty and the Beast (2017)
It's a tale as old as time, but in its latest imagining, Beauty and the Beast still feels fresh to us. The combining of original songs and soundtrack helped drive and cement this movie musical in the audiences' hearts. With Emma Waston and Dan Stevens' charming performance, as well as Broadway visual style, product design and musical score, this film grossed over $1.2 billion worldwide, becoming the highest-grossing live-action musical film, and making it the highest-grossing film of 2017 and the 10th-highest-grossing film of all time.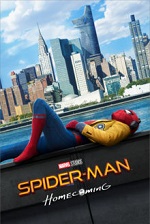 No.6 Spider-man: Homecoming
Peter Parker balances his life as an ordinary high school student in Queens with his superhero alter-ego Spider-Man, and finds himself on the trail of a new menace prowling the skies of New York City. What makes this homecoming fun is Tom Holland, who seems as excited about Spider-Man as his classmates even though he is Spider-Man. If you are looking for a Spider-Man film with good steady balance of action and comedy, this movie just won't let you down.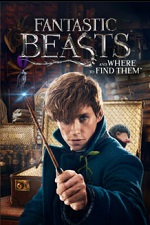 No.7 Fantastic Beasts and Where to Find Them
Welcome to a new era of magic with Fantastic Beasts and Where to Find Them. As an extension of the wizarding world from the Harry Potter film series, this fantasy film was produced and written by J.K.Rowling. Starring Eddie Redmayne as Newt Scamander, the story opens in 1926 as Newt Scamander has just completed a global excursion to find and document an extraordinary array of magical creatures. In all, the movie is a cunning and peppy surprise for audiences.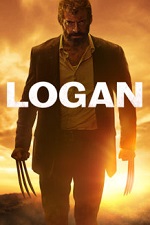 No.8 Logan
Logan takes the superhero genre to another level. Different to the other Xmen movies, Jackman did a great performance in Logan. The dramatic thought of this film is provoking and makes your heart feel tight. If you are X-men fans, this movie should definitely be put in the top of your must-see list.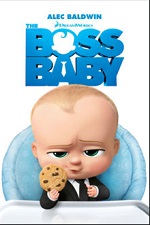 No.9 The Boss Baby
DreamWorks Animation invites you to meet a most unusual baby, a very imaginative seven-year-old named Tim who isn't happy when his parents bring home a new bundle of joy. With a sly, heart-filled message about the importance of family, The Boss Baby is an original, broadly appealing comedy for all ages. At the 75th Golden Globe Awards, the film received a nomination for Best Animated Feature Film.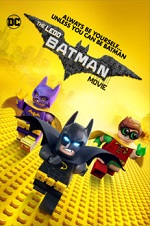 No.10 The LEGO Batman Movie
Based on the Lego Batman toy line, the LEGO Batman Movie story focuses on the DC Comics character Batman as he attempts to overcome his greatest fear to stop the Joker's latest plan. Overall, this film offers enough action and silliness to enthrall children while providing sufficient pop culture and Batman-through-the-years references to keep adults entertained.
What to Note When Buying Movies from iTunes Store
To get those most popular movies sold on iTunes of 2017, you can simply log into your iTunes account with Apple ID on your computer or iOS devices. But before you downloading those top movies, there are something you need pay attention to. Generally, you can choose to buy or rent the iTunes movie with different prices. Usually you need to pay $9.99 to $19.99 to buy and $3.99 to $5.99 to rent a movie. The restriction of rental is that you only have 30 days to start watching your movie and 48 hours to finish it after you start watching. No matter you decide to rent or purchase an iTunes movie, you can download it in one device and stream it to another iOS-device. But if you are using non-Apple devices, like Android phone, then you are not allowed to watch the iTunes movie rentals and purchases on that device at all because of the copyright policy called Apple's FairPlay DRM. Don't worry, though. If you however need to transfer and play the iTunes movies on all player and device, you can simply use a smart iTunes DRM removal tool like TunesKit DRM Media Converter to remove DRM lock from iTunes movies and convert the video files from protected M4V format to common MP4 or other without quality loss. For more details, please visit: How to Losslessly Remove DRM from iTunes Movies.

Matt Smith is an amateur writer engaged in Tuneskit in 2013. He is a movie lover who write a lot of movie reviews for many websites and blogs.