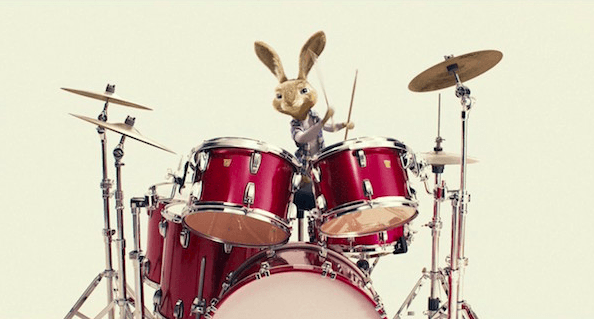 Easter Sunday is one of the most festive events among Christians worldwide. During Easter season, people decorate eggs and organize Easter egg hunts, Easter egg rolling contests as well as Easter parades to enjoy the fun of the big day. Apart from that, watching Easter movies is also a popular way to get into the Easter spirit. Here in the article, we are listing the top 10 most popular and kid-friendly Easter movies for you to watch with your children and families on Easter Day.
10 Best Easter Movies that Can't be Missed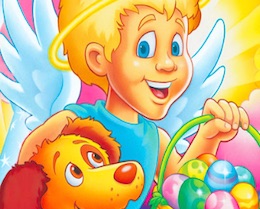 Top 10. The Littlest Angel's Easter
Based on the bestselling children's classic book by Charles Tazewell, The Littlest Angel's Easter is an animated tale telling children the power of faith and hope. Ryan Newman is the new kid in town and having a tough time making friends in his new neighborhood. The Littlest Angel is working on his first "assignment" and is having just as much trouble as Ryan. Together with a dog named Sonny, they learn that good things can happen if they just open themselves up to hope and to the understanding of others. They celebrate Easter together and experience the joy of the new beginning that it brings.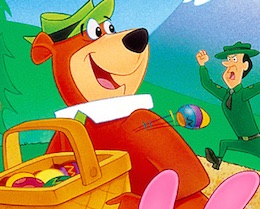 Top 9. Yogi the Easter Bear
Yogi the Easter Bear is an animated TV special from Hanna-Barbera on April 3, 1994 starring Yogi Bear. This TV movie tells a story on Easter morning that a documentary filmmaker travels to Jellystone Park to shoot a project and soon crosses paths with Yogi Bear, his sidekick Boo-Boo, and Ranger Smith. On this morning, Yogi and Boo Boo awake from hibernation. As Boo Boo prepares for the Easter Bunny's arrival, Yogi brags that his ancestor gave the Easter Bunny his start, and drags out the family album to begin his story. This movie was released later on DVD in Region 1 on February 8, 2005.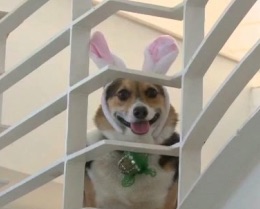 Top 8. An Easter Bunny Puppy
The narrator of this story is a dog named Russ, an adorable puppy, who wants to be the Easter bunny this year but has to contend with his family who thinks that dogs should be dogs and not bunnies. But one thing worth mentioning is that the dog on the movie cover never appears in the film, but another dog does, narrating the story about a mystery novelist suddenly grappling with having to write a children's book about an Easter bunny puppy, for which she is profoundly ill-suited. It has been controversial whether it's appropriate for children since it's not targeted to the audience it purports to be with the cover and title.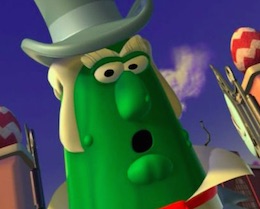 Top 7. VeggieTales: An Easter Carol
An Easter Carol is the twenty-first episode in the VeggieTales animated series, released in early 2004 on DVD. This episode is a reworking of A Christmas Carol by Charles Dickens and the storyline is similar with Mr. Nezzer playing the role of Ebenezer. When Mr. Nezzer tries to knock St. Bart's church down to make way for his new amusement park, Easter Land, he is visited by a vision of the late Granny Nezzer. She tells him to expect a visitor. The visitor, a small angel named Hope, shows him the past, present, and future of Nezzer's Easter, helping him see the error of his ways.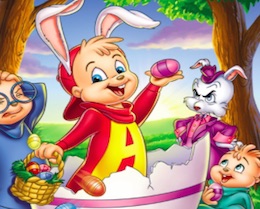 Top 6. Alvin and the Chipmunks: Easter Collection
Alvin and the Chipmunks is an Easter movie filmed at 72 minutes long telling the synopsis that Alvin is convinced there's something fishy going on at the Happy Farms Resort. He manages to put his brothers, Simon and Theodore, into a tailspin as they try to solve an Easter mystery - is their Grandpa truly the original Easter Chipmunk? Be ready to get to the bottom of this scrambled caper that's laced with music and mischief - and have some egg-citing Easter Chipmunk fun. This Easter episode, plus five more dynamic adventures, will bring laughter and smiles to your Easter celebration.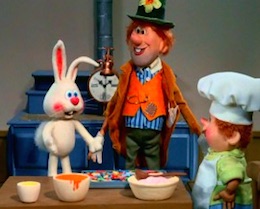 Top 5. The Easter Bunny is Comin' to Town
The Easter Bunny is Comin' to Town is a stop motion holiday TV special by Rankin/Bass that was originally debuted on the ABC network on April 6, 1977. The feature is a fun, playful, retro Easter story with uplifting message that teaches kids about the origins of Easter traditions such as Easter Egg Hunts, Egg Rolling Contests and Easter Bonnets. Also includes the fully re-mastered "The First Easter Rabbit" in which Burllves, as the Great Easter Bunny, narrates this delightful animated story of how, with the help of Santa Claus, a young girl's Christmas present becomes The First Easter Rabbit.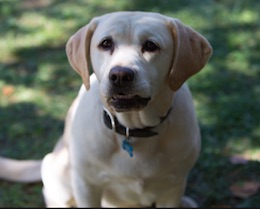 Top 4. The Dog Who Saved Easter
This is a raucous family film with animal antics, bumbling crooks, and a touch of romance. The Dog Who Saved Easter takes the Zeus (Mario Lopez) on a whole new adventure and season when Easter is approaching and the Bannisters are going on a family cruise but their beloved dog, ZEUS, can't go. Belinda then makes the difficult decision to have him stay at Alice's dog care facility where Zeus quickly meets new friends. Everything is going according to plan until the daycare's crosstown rival hires a trio of crooks to sabotage the fledgling business. ZEUS will then use all his tricks to save the daycare and Easter.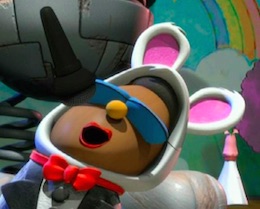 Top 3. VeggieTales: 'Twas the Night Before Easter
Released on March 8 2011, VeggieTales: 'Twas the Night Before Easter tells a story happens in Crisper County in Easter when cable news reporter Marlee Meade is hunting for a way to help others. On a tip that the old town theater will be shut down, she makes a plan to save the stage with musical power but missing the star of the show. So when things go haywire, will it be curtains for Marlee's dreams, or will she discover that the true meaning of Easter and what helping others is really all about? Now you may need to check out the movie by yourself to find the result there.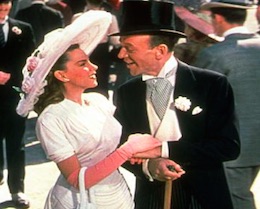 Top 2. Easter Parade
Easter Parade is an Oscar-winning American musical film starring Judy Garland and Fred Astaire released in 1984, featuring Fred Astaire as a rising Broadway star who tries to break away from former dance partner Ann Miller so he can be with Arthur Freed and prove that he can make any partner a star. This musical presents a spectacle of song, dance and costume in the scenes and it finally became the most financially successful picture for both Garland and Astaire as well as the highest-grossing musical of the year.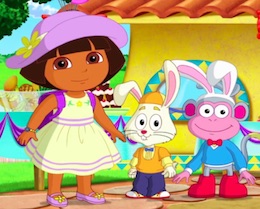 Top 1. Dora's Easter Adventure - Dora the Explorer
Dora's Easter Adventure is a Dora the Explorer Easter episode special. It's also the 1st episode from season 7. In this movie, Dora and Boots are waiting for their friend, the Hip-Hop-Bunny, to bring his basket filled with eggs and treats for their big Egg Hunt. But just as the Bunny arrives at the forest, Swiper swipes the basket and throws it far, far away into the Rainbow Garden - where it's headed for a waterfall. It's Dora and Boots to the rescue as they join the Bunny on an Easter Day Adventure.
More Tips: Download Easter Movies from iTunes to Multiple Devices
All of those hot Easter movies are available on iTunes Store for you to download from. But one thing to notify is that since all the movies sold from iTunes are protected by Apple's FairPlay DRM, it's not possible for you to download and copy those Easter movies from iTunes to any media device as you wish but only the Apple approved ones, such as its iPhone and iPad. If you need to download and watch the Easter movies from iTunes to non-Apple devices, you will have to use a third-party iTunes DRM removal software like TunesKit DRM Video Converter to get rid of the DRM protection from iTunes movies at the first place.
If necessary, you can follow this tutorial: How to Losslessly Remove DRM from iTunes Movies/TV Shows to learn how to use TunesKit iTunes DRM Video Converter to bypass iTunes DRM with ease.

Matt Smith is an amateur writer engaged in Tuneskit in 2013. He is a movie lover who write a lot of movie reviews for many websites and blogs.