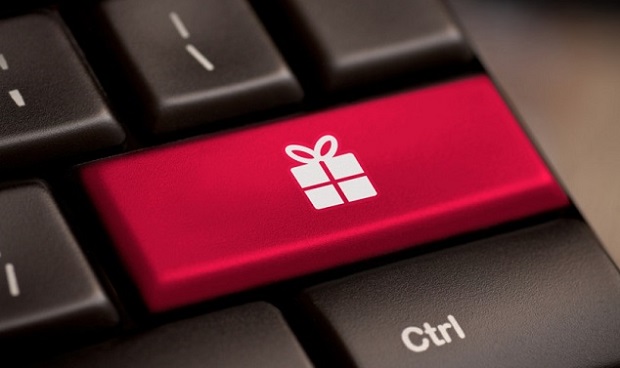 Do you have any techy friend or family in your life who is enthusiastic about geeky gadgets? As Thanksgiving and the Black Friday are pending near, it's the perfect time to show off to family and friends. It can't be better to suprise the techies on Thanksgiving than gifting them some new toys and tech gadgets. Thanks to technology, there are lots of gadgets that hit the shelves each year that make the holiday more fun. Here we've put together top 10 best Thanksgiving high-tech gift ideas in this review that you can buy and gift to the tech geeks or use them by yourself in order to host a successful Thanksgiving.
Google Chromecast 2 ($35)

There are plenty of affordable streaming options out there, but the Chromecast makes browsing content as easy as using your smartphone. The device, designed as small dongles, enables users with a mobile device or personal computer to initiate and control playback of Internet-streamed audio/visual content on a high-definition television or home audio system through mobile and web apps that support the Google Cast technology. Alternatively, content can be mirrored from the Google Chrome web browser running on a personal computer, as well as from the screen of some Android devices. Since the Chromecast runs compatible apps from your phone on your TV, you don't need to log into apps on your TV or get used to a new interface. If you haven't yet entered the world of 4K Ultra HD TVs, the $35 version of the Chromecast that was updated in 2015 is still your best bet. The updated specs include a puck-like redesign of the original dongle, with a circumference roughly the size of a can of soda. The devices comes in three distinct colors — dubbed black, coral, and lemonade — and feature three built-in antennas, a malleable HDMI cord, and support for 802.11ac and 5 GHz bands.
Apple Watch ($269 for Series 1, $369 for Series 2)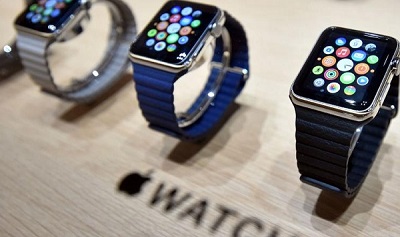 The Apple Watch's relatively slim design, easy to navigate interface, and versatility make it one of the best and most capable smartwatches available. On September 7, 2016, Apple debuted the Apple Watch Series 2 and revamped the original Apple Watch. Rechristened the Apple Watch Series 1, the new entry-level model features a faster, dual‑core processor and the latest operating system, watchOS 3. Fitness nuts, particularly runners and swimmers, might want to opt for the more expensive $369 Series 2, which is water resistant, includes built-in GPS tracking, and has general performance enhancements. But the cheaper $269 first generation watch offers a very similar experience at a more affordable price.
Kindle Paperwhite ($119.99)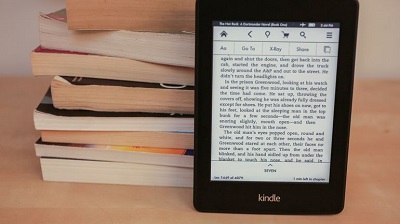 The Kindle Paperwhite e-reader has been the best-selling Kindle of Amazon for years. With twice as many pixels as the previous generation, Kindle Paperwhite has an improved high-resolution 300 ppi display for crisp, laser quality text. The Paperwhite 3rd generation is also the first e-reader to include the Bookerly font, a new font designed by Amazon, and includes updated formatting functions such as hyphenation and improved spacing. Besides, its battery is long lasting and is compatible with Amazon's massive e-book library. It could be the best gift to those who want an affordable and reliable e-reader.
Xbox One S ($299, $399, $449)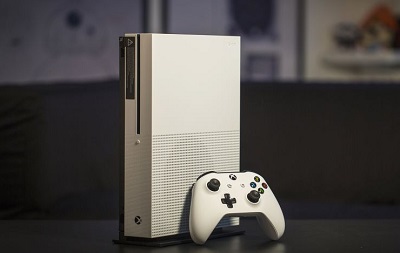 Microsoft's newer, slimmer Xbox One S is a revision of the original Xbox One hardware with a streamlined form factor. Its new casing is white-colored, 40% smaller than the original design, and supports vertical orientation with a stand. There's no bundled, controversy-laden Kinect peripheral. It's able to rest in your entertainment center horizontally or vertically. It's compact and thermally tepid, with the power supply built-in. It includes a finessed gamepad with tweaked control stick grips, an IR blaster and it has a few new hardware tricks up its sleeve, including Ultra-HD 4K Blu-ray support. It could be the perfect gift to those who are crazy about home video games.
PlayStation VR ($399.99)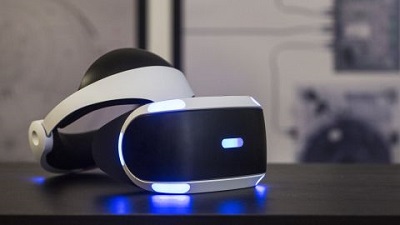 Launched on October 13, 2016 by Sony Interactive Entertainment, PlayStation VR is a virtual reality head-mounted display. It was designed to be fully functional with the PlayStation 4 home video game console. The PlayStation VR system can output a picture to both the PlayStation VR headset and a television simultaneously, with the television either mirroring the picture displayed on the headset, or displaying a separate image for competitive or cooperative gameplay. It works with either the standard DualShock 4 controller or the PlayStation Move controllers. Sony PlayStation VR headset is sleek, lightweight and is the perfect gift for hardcore gamers.
iTunes Gift Cards ($10, $15, $25, $50)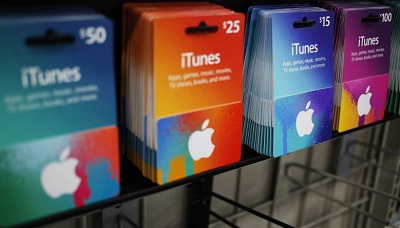 When you give iTunes Gift Cards to friends and family, they can choose whatever they want from the App Store on their devices, as well as the iTunes Store and iBooks Store. iTunes Gift Cards are easy to give, and you can buy them from Apple and from thousands of other retailers in a range of denominations, including $10, $15, $25, or $50. With orders of $500 or more, you can choose iTunes Gift Codes in any denomination over $5. These codes are digital versions that you can personalize and deliver via email. Recipients can redeem and use their iTunes Gifts on the iTunes Store, App Store, Mac App Store, and iBooks Store without having a credit card on file. All they need is an iTunes account to immediately use their gift credit to purchase songs, albums, movies, apps, games, TV shows and books.
ViWizard DRM Removal Tools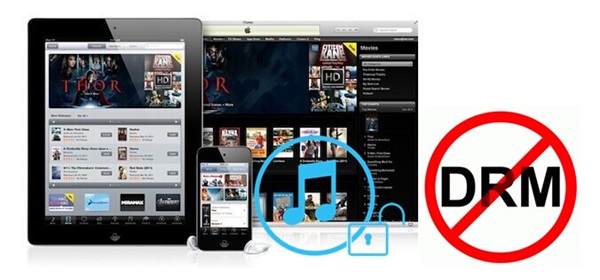 If you think delivering iTunes gift cards to your friends and family in Thanksgiving is great idea, then you can't miss the iTunes tools we are going to recommend here. Now we are talking about the DRM removal software for iTunes media developed by ViWizard Studio. Before you buy the iTunes Gift Cards, you should clearly understand that media content sold in iTunes, including the movies, TV episodes, Apple Music, audiobooks, iBooks, etc. are only allowed to play on Apple's devices because they are protected by Apple's FairPlay DRM. If you want to make those encrypted media playable on any popular media devices like Android smartphone or tablets, you'll have to use those third-party iTunes DRM removal tools. To crack the DRM protection from iTunes movies (rentals & purchases), TV shows, music videos, you meet ViWizard DRM M4V Converter, an all-in-one iTunes DRM cracker to convert iTunes M4V videos to common MP4, MOV, AVI, etc losslessly. If your friend is music lover, then you should buy ViWizard Apple Music Converter which is developed to convert the offline Apple Music M4P songs to unprotected MP3, AAC, M4A, etc. And for ebook enthusiasts, ViWizard iBook Copy for Mac is the best option to help them completely remove DRM from iBooks so that they can read the eBooks on Kindle or other non-Apple e-readers. For people who like to listen to audiobooks, you'll need ViWizard Audible Converter or Audiobook Converter to easily strip DRM from any protected audiobook from iTunes or Audible.
Google Pixel ($599 for 32GB, $699 for 128GB)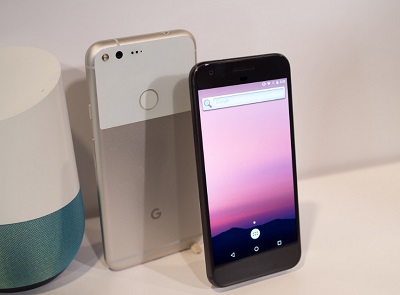 The Pixel is Google's new premium Android smartphone and is available in two sides - the smaller 5-inch Pixel and a larger 5.5-inch Pixel XL. The Pixel has an amazing camera, a battery that lasts all day and unlimited storage for your photos and videos. It's also the first phone with the Google Assistant built in. With Google Duo, you can video call with friends and family on Android and iOS. The Pixel comes in Quite Black, Very Silver or Really Blue. Though the Pixel costs $649, you can get up to $400 when you switch or trade in your phone for Pixel. It's exclusive to Verizon Wireless and Project Fi, but also available direct-to-consumer via Google's online store or from Best Buy.
Amazon Echo ($179.99)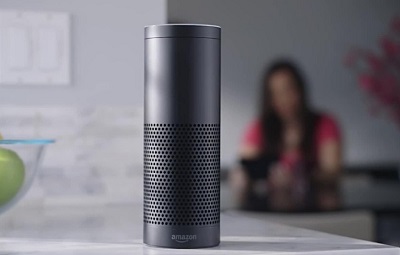 Amazon Echo is a hands-free speaker you can control with your voice. The device consists of a 9.25-inch tall cylinder speaker with a seven-piece microphone array. It is capable of voice interaction, music playback, making to-do lists, setting alarms, streaming podcasts, playing audiobooks, and providing weather, traffic and other real time information. Specifically speaking, it plays all your favorite music from apps like Amazon Music, Spotify, Pandora, iHeartRadio, TuneIn and more. It answers questions, reads audio books, news, reports traffic and weather, by using the Alexa Voice Service. Amazon Echo also controls lights, switches and thermostats with compatible WeMo, Philips Hue, Samsung and Nest smart home devices. It made interacting with technology so easy, even fun.
Chromecast Audio ($35)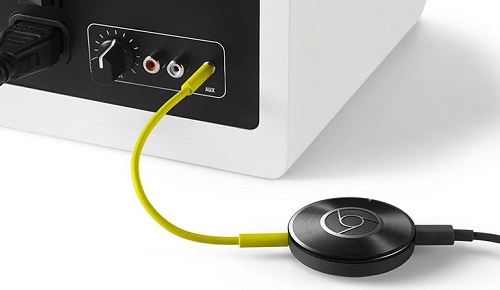 Chromecast Audio is a small device that plugs into your speaker for streaming music through WiFi. It lets you stream from the cloud to your speakers, so while your phone can act as a remote, it's still free for making calls and doing anything else. The Chromecast Audio provides over 30 million songs from music services like Pandora, Google Play Music, Spotify, and iHeartRadio. Plus, it's so affordable that you can buy multiple Chromecast Audio receivers to chain speakers throughout your house and easily stream the same song from floor to floor.

Nick Orin is a review writer, software geek and Mac OS enthusiast. He spends all his free time in searching useful software and gadgets to share with others.