Driving alone without music is like boating without oars and insensibly your car turns into a petri dish of tediousness and agitation to you. Radio cannot meet your needs if you want to choose what you want to listen to or to play your own music collections. Fortunately, there is various music software in the market. Amazon music has strong competitive power among them because of the price, the tone quality and etc. So how can users play Amazon music in a car while driving? We list six tips to make it work.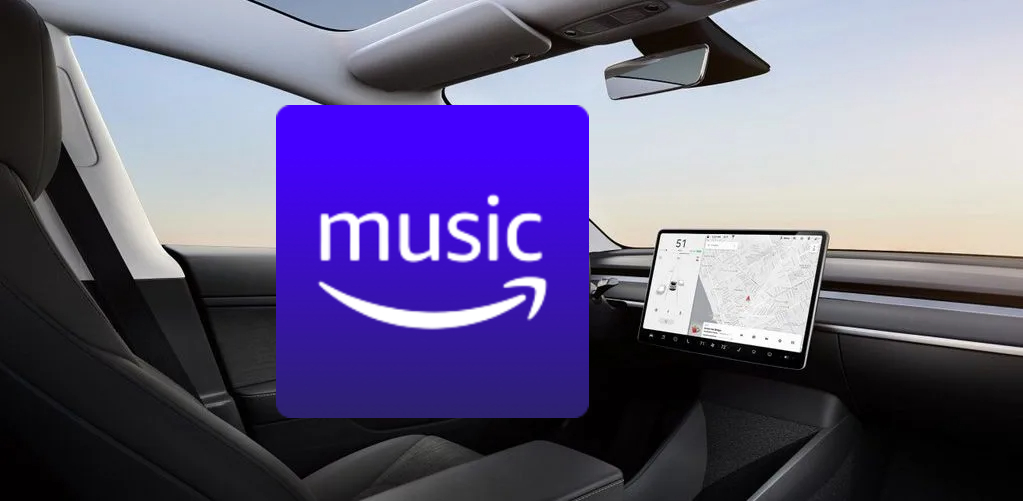 Tip 1: Listen to Amazon Music in Car Via USB Cable
Generally, in a car, there is at least one USB interface which makes it possible to connect phones with the media player of the car. You only need to insert one end of this data line into the USB port you have found in your vehicle and make sure the other end goes into your phone. Then pay attention to the notification which comes out on the phone and allows your car stereo to read files on it. After that, those audio files will be analyzed and played. You can choose which song you want to play by pushing some buttons or touching the screen straightforward.
Tip 2: Play Amazon Music in Car Through Your USB Driver
Firstly, you should download songs on your Amazon music to the USB driver. It can't simply achieve by pressing "download" on the surface of this music platform. It's necessary to use another tool software to convert music and perform several steps to successfully reach the goal – download them to the USB.
We highly recommend ViWizard Amazon Music Converter to you. Not only can it convert songs from Amazon Music to normal music formats to play on your other devices, but by using this professional converter you also have the opportunity to download Amazon songs locally. Thus, you can enjoy songs from Amazon Music Prime, Amazon Music Unlimited, and Amazon Music HD without the limitation of single music platform.

Key Features of ViWizard Amazon Music Converter
Download songs from Amazon Music Prime, Unlimited, and HD Music
Convert Amazon Music songs to MP3, AAC, M4A, M4B, FLAC, and WAV
Retain the original ID3 tags and lossless audio quality of Amazon Music
Support customizing the output audio parameters for Amazon Music
Step 1

Download ViWizard and select songs from Amazon Music to convert.

Download Viwizard Amazon Music Converter on the official website and sign in. Then copy the music link you aim to download and paste it to the search bar on the surface of Viwizard, and click the Add button to let the Converter read and load those music files.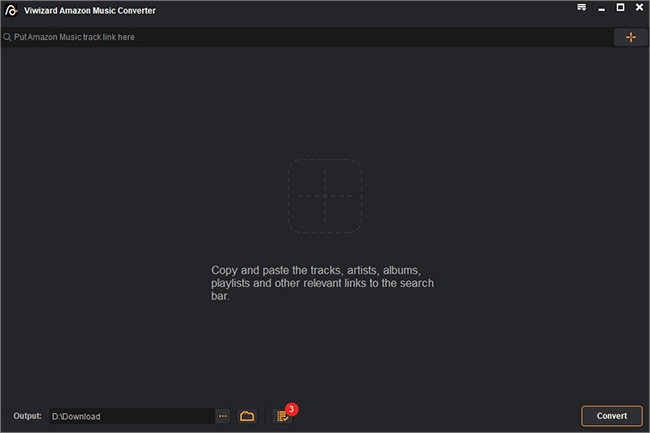 Step 2

Adjust output perference of Amazon Music

When the loading process has finished, you are capable of adjusting the preference to fit your requirements, for example, which kinds of format your USB is compatible with (normally MP3 or WMA), do you have special needs for sound quality, etc.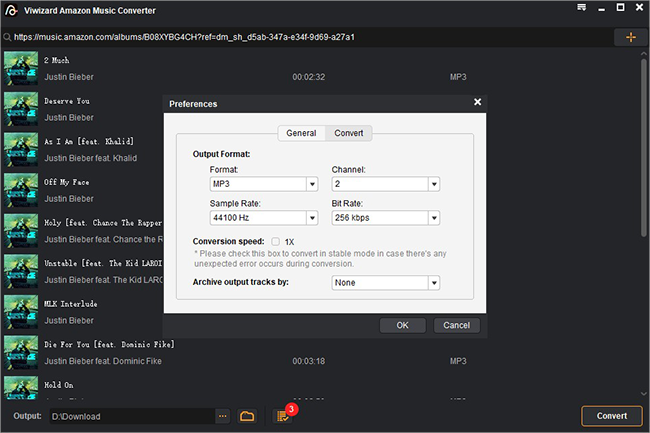 Step 3

Convert songs to target format and save them locally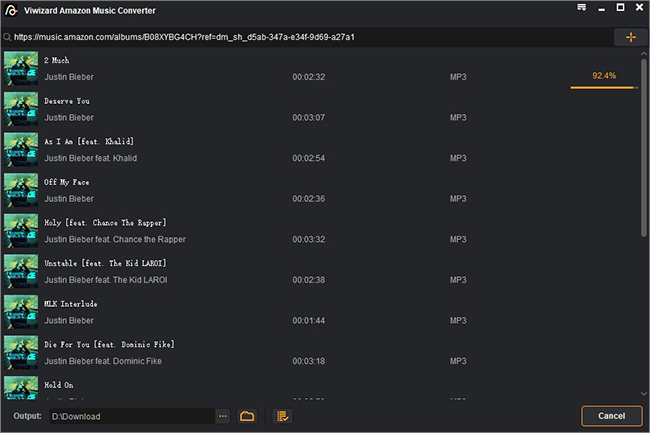 When you have already set up all according to your requirements, you can click the Convert button and save them in the folder of your USB. There, on the whole, only one movement left – insert the USB drive into the USB interface placed in your car. Having finished those simple procedures,you're able to enjoy the company of your favorite music from Amazon Music.
Tip 3: Use Amazon Music in Car by the Bluetooth
Corollary equipment of automobile upgrades with the evolvement of electronic devices. The Bluetooth is a part of this. Old cars possibly don't carry it, but for the new, it's a primary function.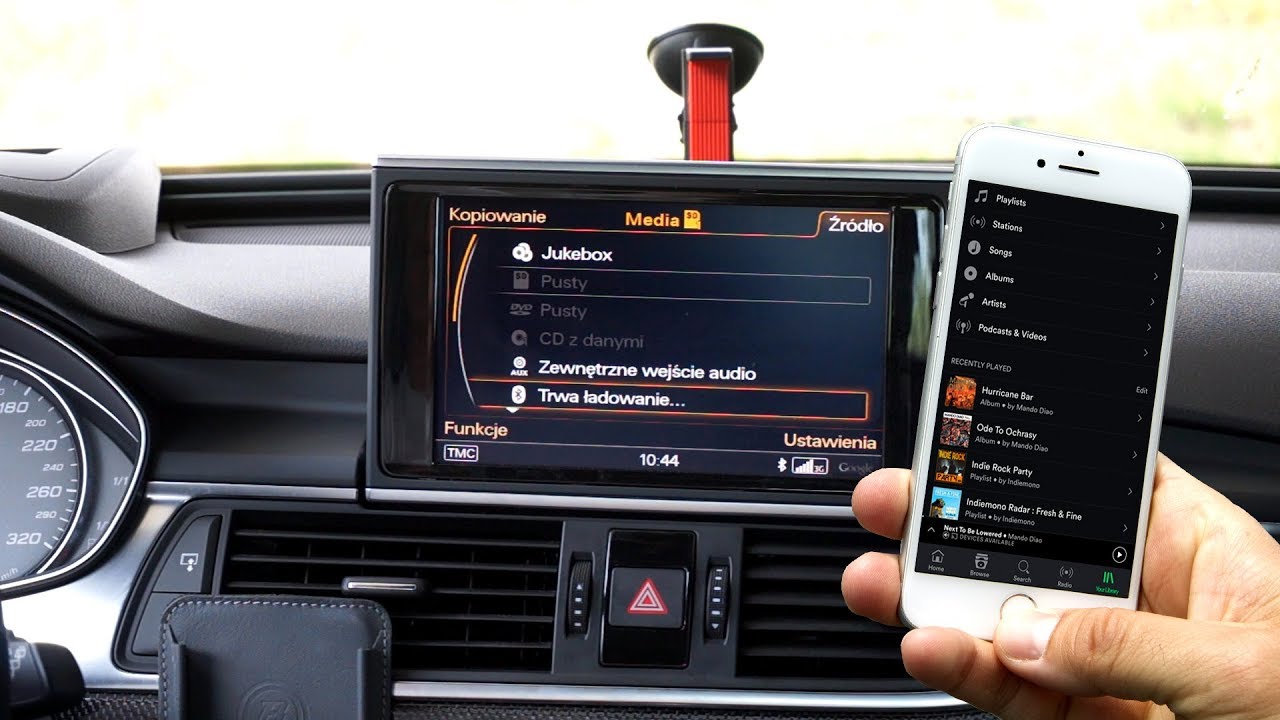 Step 1. You should turn on the Bluetooth on these two devices – your phone and the car stereo. A heap of other new devices shows on your phone except those you have once connected to before.
Step 2. You need to find the car stereo and match it with your phone.
Step 3. After they are successfully matched, you can play whatever you want to listen to on your phone, not only music from Amazon. The sound bounces out from the car audio instead of your mobile device.
Tip 4: Stream Amazon Music to Car via Android Auto
Android Auto, supported by both wired and wireless connection modes, is a powerful and convenient program which enables you to sync your phone with your car to play music.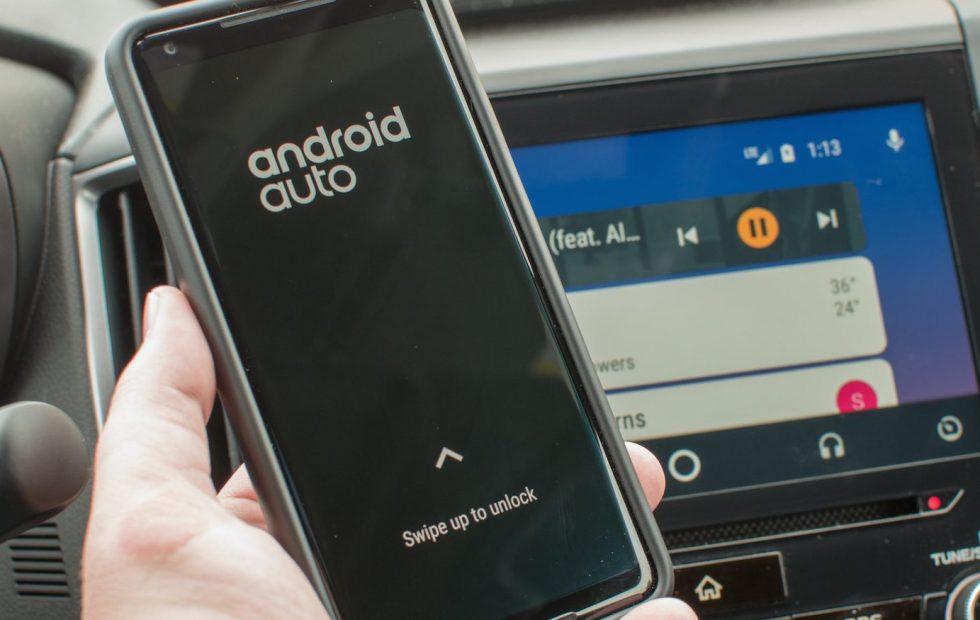 Step 1. You need to download Android Auto from Google play first.
Step 2. Pair your phone with your car.
While wireless connection mode doesn't apply to all cars, if your car only suits for wired mode, please prepare a data cable in advance, one side for your phone and the other for the car. If your car is compatible with wireless mode, you also need to use a cable at the first time you try to pair those two devices. But next time, your car and phone will connect with each other by Bluetooth automatically.
Step 3. Then follow the indicates on your phone screen, as well as on the car display, and finish them all step by step.
After finishing all setups under the instructions, you are able to listen to Amazon Music through Android Auto and surprisingly it allows you to give voice commands to choose which song you are going to play during driving by getting help from Google Assistant.
Tip 5: Get Amazon Music in Car via Carplay
Being equal to Android Auto, Apple Carplay is for devices with an iOS system. Also, there are two kinds of connection modes – wired and wireless.
Step 1. You need to download Android Auto from Google play first.
Step 2. Pair your phone with your car.
After completing all these steps, you can find that there will be the icon of Amazon Music lying on your car screen. Thus, you can touch it to operate – select songs or albums. Or similarly, speak to Siri and give him an order to play music directly.
The Final Words
Those 5 helpful tips for solving your problem about how to play Amazon Music in Car can help you overcome boredom during driving. No matter what kind of phone you are using and what kind of car you are driving, there must be one method perfectly satisfies you. But to download songs from Amazon Music to your own electronic devices through ViWizard Amazon Music Converter will be the most cost-effective way.
More Amazon Music Tips & Tricks