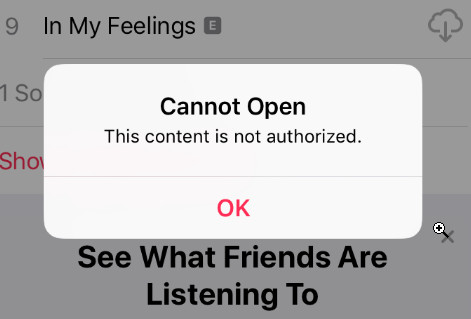 Have you ever opened your Apple Music app with excitement, only to be met with the frustrating message: "Cannot Open - This Content Is Not Authorized"? You're not alone. This enigmatic error can disrupt your music streaming experience, leaving you puzzled and unable to enjoy your favorite songs.
In our troubleshooting guide, Understanding the reasons behind "Content is Not Authorized" is all along with the effective solutions. Let's get started.
1.

Check Apple Music System Status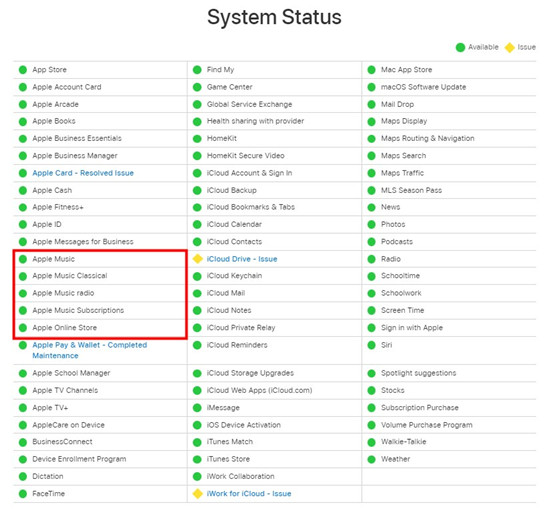 Sometimes, the "This content is not authorized" issue isn't on your end but with Apple's servers. You can check and verify the current status of Apple services that're related to music to ensure they are functioning correctly.
Visit the Apple System Status page and check if there are any reported issues with Apple Music. If there are, it might be a temporary problem that will be resolved soon.
2.

Restart Your iPhone

A simple device restart can clear temporary glitches and errors, including authorization issues. It's a quick and effective solution. Restart your iPhone by powering it off and then turning it back on.
3.

Sign out and Back into Your Apple ID (The Same One)

Re-authenticating your Apple ID can refresh your authorization status and potentially resolve the content authorization issue. You should also make sure the same Apple ID you use for Apple Music is signed in to the device, such as your iPhone.

On your device, go to the Apple ID settings and sign out. For example, on iPhone, go to Settings and tap on your Apple ID. Scroll down to the bottom and fine the "Sign Out" button and tap on it. Then sign back in using the same Apple ID credentials.
4.

Check Apple Music Subscriptions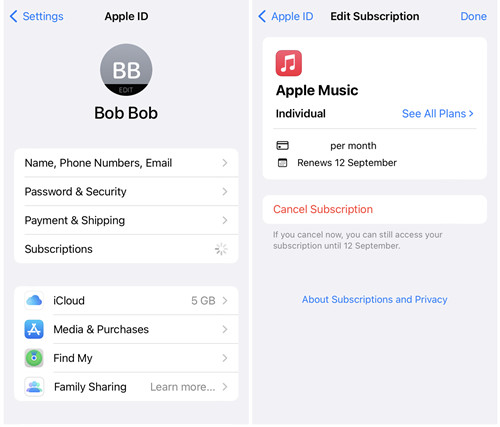 Your Apple Music subscription is the key to accessing a vast library of songs. Problems with your subscription can lead to content authorization issues.
On your device, go to the Apple Music or iTunes & App Store settings. Verify your subscription status to ensure it's active and valid. For example, on iPhone, go to Settings and tap on your Apple ID. Tap on "Subscriptions" and check If there are subscription-related problems with Apple Music. You can resolve them by updating your payment method or contacting Apple Support for assistance.
5.

Check Apple Music Cellular Data Settings

If you have enabled Cellular data for Apple Music, make sure you set the correct cellular data settings on your device, including "Streaming" and "Download" settings (if applicable). Incorrect cellular data settings, can prevent Apple Music from authorizing content while using mobile data.

On your device, navigate to the Apple Music settings and ensure that cellular data access is enabled for Apple Music and that's allowed to use mobile data for streaming and downloading. For example, on iPhone, go to Settings and select "Cellular." Toggle the switches for both "Streaming" and "Download."
6.

Unhide Apple Music Purchases

Hidden music purchases may not authorize correctly in Apple Music. Unhiding these purchases can resolve authorization issues.

Open the Apple Music app on your device. Tap your profile picture to access your account settings. Select "Purchased." Find hidden items and unhide them by tapping the cloud icon to re-download them.
7.

Check Greyed Out Songs in iTunes

Greyed-out songs in your iTunes library may indicate authorization problems. If you haven't authorized your computers, smartphones, tablets, or other devices with your Apple ID, the songs are unauthorized for sure and will remain greyed out and unplayable in your iTunes library.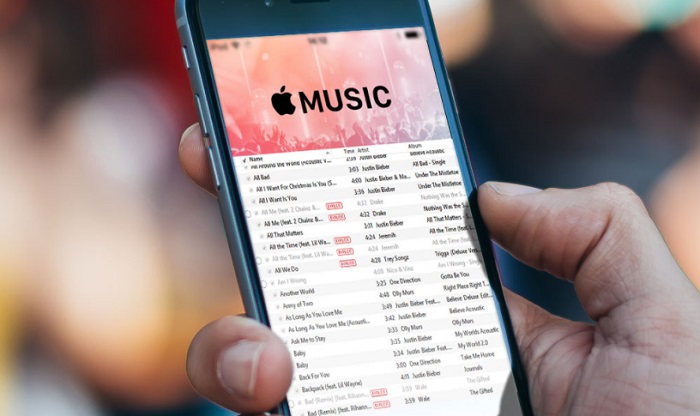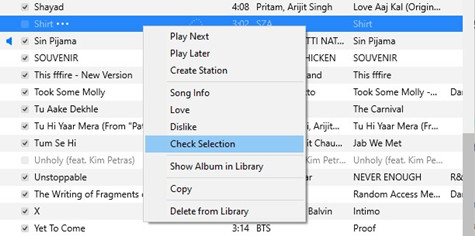 Open iTunes on your computer. Go to your music library in the "Songs" section under the "Library" tab. Identify greyed-out songs, right-click on them, and choose "Check Selection."
If Apple Music keeps saying "This content is not authorized" for this song, try downloading it. If the song are already downloaded in your music library, right-click on it and select "Remove Download." Once the downloads are removed, click the cloud icon or right-click and select "Download" to re-download the problematic songs.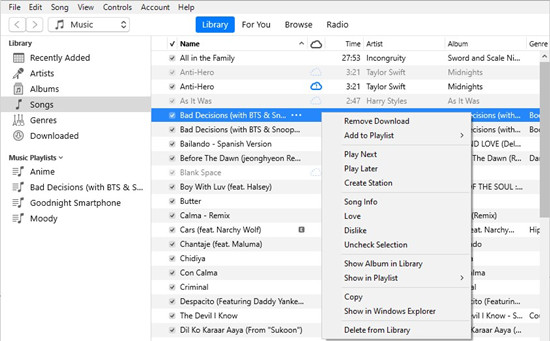 8.

Check Song Status in iTunes

Incorrect or missing song information in your iTunes library can cause authorization issues, and iTunes will display an exclamation mark next to the content.
Locate the song with authorization problems and display an exclamation mark next to it. Click the exclamation point. A message will pop up and ask if you'd like to locate the song on your device. Click Locate.
9.

Update Apple Music

Outdated versions of the Apple Music app can sometimes lead to authorization issues. Updating the app can resolve these problems. Visit your device's app store (App Store on iOS, Google Play on Android). Check for updates to the Apple Music app. If an update is available, download and install it.
10.

Download Apple Music

Downloading Apple Music content for offline listening can help bypass authorization issues, ensuring that your music is accessible without relying on real-time authorization.

If you have already downloaded the content that has the authorization problems, consider another workaround: downloading Music off the Apple platform using ViWizard Apple Music Converter.

While downloading music within the Apple Music app is convenient, it may come with limitations such as DRM protection, which restricts playback on non-Apple devices. ViWizard Apple Music Converter is a versatile tool designed to help you bypass these restrictions. It works by converting Apple Music tracks into common audio formats (like MP3, FLAC, or WAV) while removing DRM protection, allowing you to enjoy your music on any device, even offline.

Key Features of ViWizard Audio Converter
Free Trial
Free Trial
* Security verified. 5, 481,347 people have downloaded it.
Convert songs, albums, and playlists from Apple Music to MP3
Remove DRM protection from Apple Music, iTunes, and Audible
Save the converted audios with the original quality and ID3 tags
Support the conversion of up to 100 audio formats to others