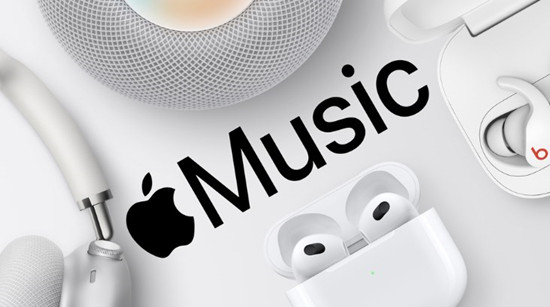 Apple Music is a subscription-based service, and any who want to listen to music from Apple Music is required to pay a monthly fee to access its content. While some new starters can benefit from the 1-month free trial available on Apple Music's platform, current customers will want a way to get Apple Music for free.
Fortunately, now some Apple devices now come with a free trail period for Apple Music, such as AirPods, and both new and current Apple Music users can have the benefits to this offer. If you happen to plan to buy AirPods, don't hesitate to redeem Apple Music with AirPods. If you already owned AirPods, there're some precautions.
Part 1. What AirPods Can You Get Free Apple Music with?
Apple Music is currently offers a 6-month free trial with purchases of eligible audio devices, and AirPods are being one of them. Besides the AirPods, you can also benefit from the purchases of HomePod mini or Beats only if you're a new or current owner.
If you plan to purchase AirPods to get this offer, you should make sure they're eligible. Please choose any of the followings:
Eligible AirPods devices:
AirPods Pro
AirPods: AirPods (2nd generation), AirPods (3rd generation)
AirPods Max
Not eligible AirPods devices:
AirPods: AirPods (1st generation)
With one of the eligible audio devices above, you have 90 days after first pairing your device to take advantage of your six free months Apple Music. For current owners of eligible AirPods, a new purchase won't be necessary, since you have 90 days after upgrading to the latest version of iOS or iPadOS to redeem your six months free.
Part 2. How to Redeem Apple Music with AirPods
Before redeeming Apple Music with AirPods, you have to upload your iPhone or iPad to the latest iOS or iPadOS. Once your Apple device is running the latest version, you're ready to redeem Apple Music with your AirPods on your device.
Step 1. Update iPhone or iPad to the latest iOS or iPadOS:
For starters, you should make sure your device has the latest version of iOS or iPadOS installed.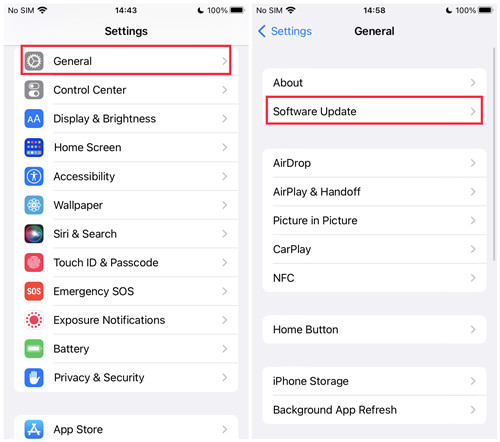 1. On your iPhone or iPad, open the Settings app.
2. Select General > Software Update.
3. If your iPhone or iPad is not currently running the latest iOS or iPadOS, the "Download and Install" option should be available on the screen.
4. Select Download and Install.
5. Follow any steps on the screen to upload your device to the latest version.
Step 2. Pair AirPods to iPhone or iPad:
Once your iOS or iPadOS is up-to-date, you can pair AirPods (2nd, or 3rd generation), AirPods Pro, or AirPods Max with your iPhone or iPad to redeem Apple Music free. After you set up your AirPods with one Apple device, you can listen to Apple Music for free on all your other Apple devices where you're signed in with the same Apple ID.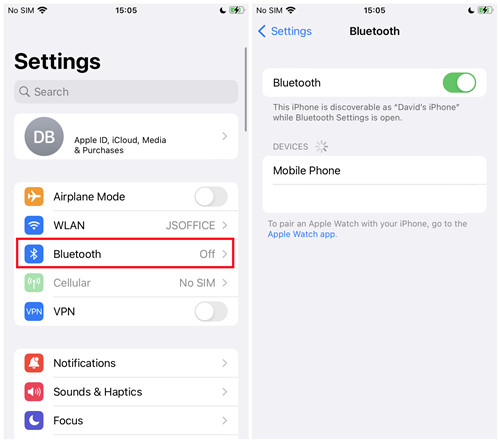 1. On your device, go to Settings > Bluetooth.
2. Turn on Bluetooth.
3. Open the case with your AirPods inside, then hold it next to your device.
4. Follow the on-screen instructions.
5. Tap Done.
Step 3. Redeem Apple Music with AirPods on iPhone or iPad:
From here you can open the Music app on your device to redeem Apple Music with your AirPods. If you are new to Apple Music, please also make sure to sign in to Apple Music with your Apple ID.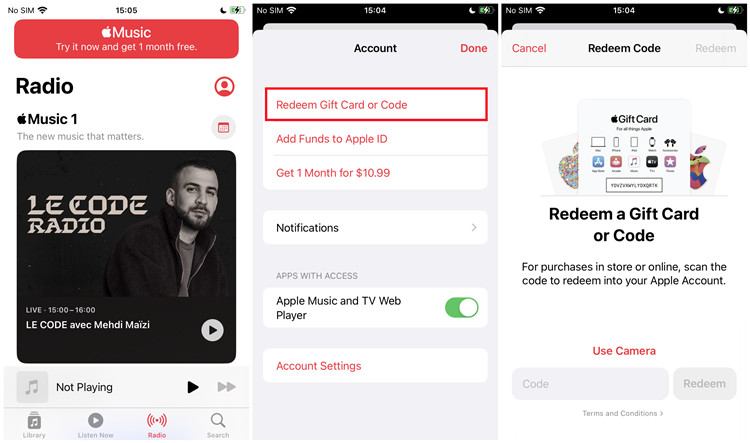 1. On your device, open the Music app.
2. Tap the Profile icon in the upper-right corner and sign in with your Apple ID.
3. Tap Get 6 months free.
Note: If the offer doesn't appear immediately after launching the Music app, go to Listen Now tab where it will appear.
Once you have redeemed Apple Music with your AidPods successfully, you can get over 100 million songs, ad-free and hear sound all around with Spatial Audio, featuring Dolby Atmos.
You can still listen to Apple Music after your free trial with your AirPods ends, but you will need to subscribe to the service and pay the monthly fee for $11. If you do not subscribe after the trial period ends, your access to Apple Music will be restricted. To continue listening to Apple Music, you can sign up for a monthly subscription plan through the Music app on your device or through the Apple website. There are different plans available depending on your needs, and you can choose to pay monthly or annually.
Part 3. How to Keep Apple Music Forever for Offline Playback
If you wish to keep Apple Music for offline playback forever on your device, you'll need a third-party software tool called ViWizard Audio Converter to download your music library to a compatible file format with your device. This way, you can still listen to your favorite Apple Music offline even after you lost your subscription. And your music library you spent so much time building will still be available on all your devices forever.
Best Apple Music Downloader - ViWizard Audio Converter
ViWizard Audio Converter is the best Apple Music downloader designed for Apple Music users to download and convert their music library to playable music files, such as MP3. ViWizard can convert Apple Music, iTunes music, files, audiobooks, podcasts and Audible audiobooks to different formats such as MP3, M4A, M4B, WAV, AAC, and FLAC. The original audio quality and ID3 tags of each content type will be kept.
Additionally, you can use ViWizard to tune your selected music tracks with sample rate, bit rate, channel, codec and others. After the conversion, your downloads will be kept on your devices forever and played on any media player.

Key Features of ViWizard Apple Music Converter
Downloads Apple Music from all Apple Tiers
Converts Apple tracks to MP3, M4A, AAC, FLAC, WAV, M4B
Support audio customization
Retains ID3 tags and metadata
Quick conversion speed
Lifelong software updates and support
Step 1

Select Apple Music tracks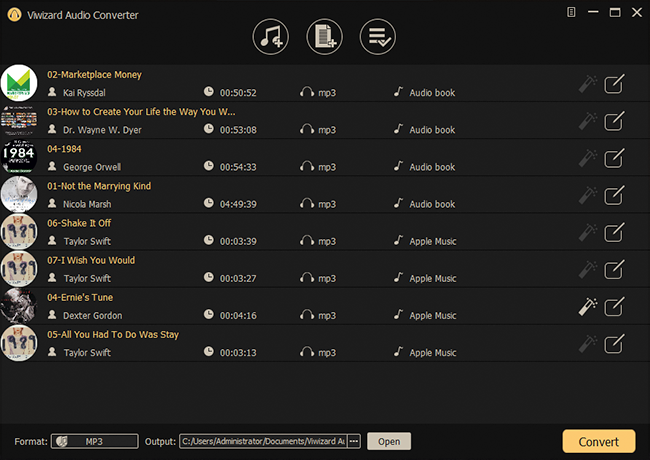 On your PC or Mac, launch the ViWizard Audio Converter and select any music tracks you want from your music library to add. Just drop what you want to download to ViWizard's main interface.
Step 2

Customize Apple Music tracks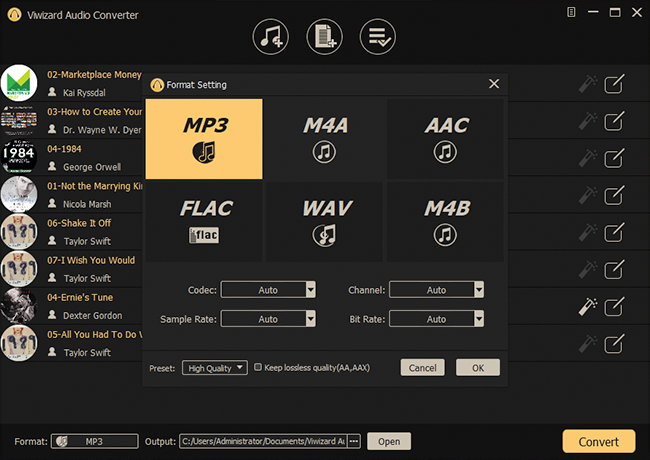 In the ViWizard Audio Converter on your PC or Mac, click the Format tab and choose the format you want for your selected music tracks. For output format, you can choose MP3, M4A, AAC, FLAC, WAV or M4B. You can also customize these music tracks by adjusting the codec, channel, sample rate, and bit rate. Click OK to save your changes.
Step 3

Download Apple Music tracks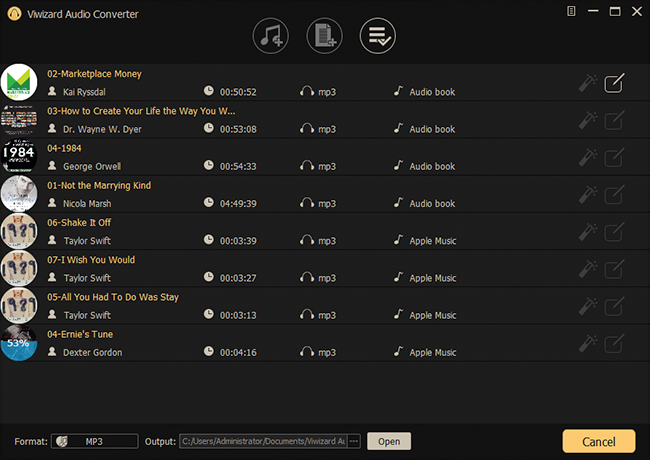 Now within one click on the Convert button you can download and convert your favorite music tracks to playable music files on your device. The whole conversion speed is 30x super faster speed. Once the conversion is done, you are able to enjoy your Apple Music offline on all your devices.