I love using audible, but it sucks that there is no Audible app for the Apple TV. There isn't even an app for the Firestick which is ironic. But what have other Audible users been doing to play their audiobooks through their tv?
-- From Reddit.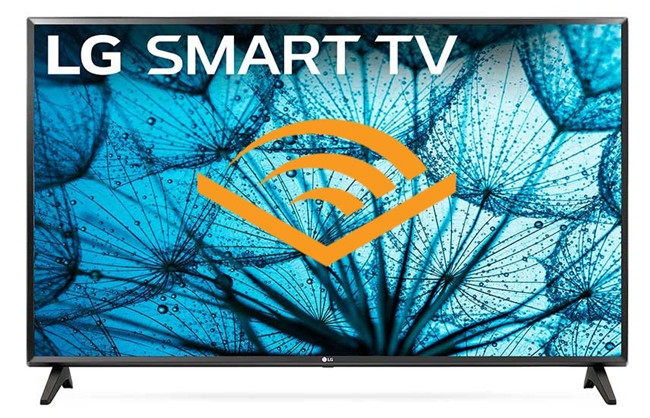 As it stands now, Audible hasn't officially released an Audible app for LG Smart TV, leaving LG TV users in a bit of a dilemma. While Amazon has been quite supportive by providing the Amazon Music app on LG Content Store, the Audible app seems to have been left behind.
Don't despair; this post will discuss the possibilities of enjoying Audible content on your LG TV. Despite the absence of an official Audible app for LG Smart TV, LG TV users can still benefit from Audible support through alternative methods. There are two basic methods to listen to audiobooks on your LG TV: using the LG TV's built-in browser or converting Audible books on the computer and transfer them to a USB drive for playing on your LG TV.
Part 1.

How to Listen to Audible on LG TV via Browser

Playing Audible on your LG TV can be a convenient way to enjoy your favorite audiobooks on a bigger screen, especially when there's no dedicated Audible app available in the TV's content store. Fortunately, LG TVs often come with a built-in web browser, making it possible to access Audible's vast library of audiobooks directly from your TV.
Playing Audible on LG TV via Built-in Browser: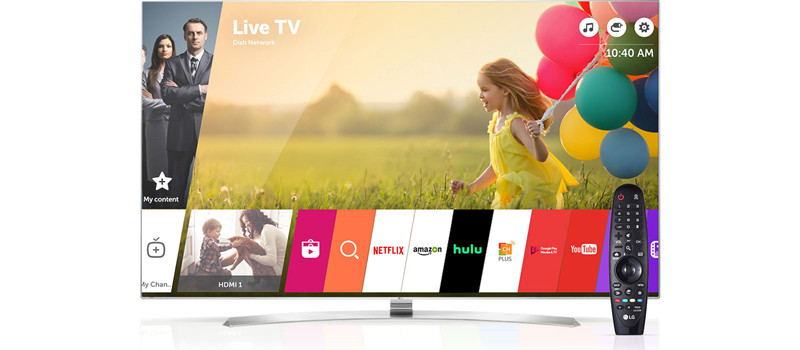 Power on your LG Smart TV.
Using your TV remote, press the Home button to access the main menu.
Navigate to and select the "Web Browser" option, typically represented by a blue browser icon.
Once the web browser is open, locate the address bar at the top of the screen and enter the web address "audible.com."
Press the Enter button.
On the audible.com website, follow the steps to access your Audible account or use your Amazon credentials.
To listen to an Audible audiobook on your LG Smart TV, select a title from your library and press Enter.
Congratulations! You can now enjoy Audible content on your LG Smart TV, providing you with an enhanced listening experience.
Tips: For added convenience, consider bookmarking the audible.com website. You can typically do this by pressing an option like "Add to Favorites" or "Bookmark" within the web browser. This will make it easier to access Audible on your LG Smart TV in the future.
Part 2.

How to Convert Audible Books for Playback on LG TV

While using the web browser to access Audible audiobooks on your LG TV is possible, it's worth noting that the network connection might not always deliver the seamless experience you'd expect for online listening. For many Audible users, offline listening is more familiar and reliable. Fortunately, LG TVs support offline playback of downloaded Audible audiobooks as long as they are in compatible formats. LG TVs typically support audio formats like MP3 and AAC, making it possible to enjoy your downloaded Audible content offline.

As another alternative way to enjoy Audible audiobooks on your LG TV when there's no official Audible app available, you can consider using the ViWizard software to convert the Audible books for playback on your LG TV via a USB drive.
Tool Required: ViWizard Software
To seamlessly convert your Audible audiobooks in the AA/AAX format into LG TV-compatible MP3 or AAC formats, we recommend using the ViWizard software. This powerful tool simplifies the process, allowing you to enjoy your audiobooks on LG Smart TV with ease. Whether you have a collection of Audible audiobooks on your computer or in iTunes, ViWizard has you covered.
1. ViWizard Audible Converter:
Use ViWizard Audible Audiobook Converter if you've downloaded Audible audiobooks to your computer in AA or AAX formats and want to convert them for LG TV or other devices.

Key Features of ViWizard Audible Audiobook Converter
Free Trial
Free Trial
* Security verified. 5,481,347 people have downloaded it.
Convert Audible audiobook to unprotected audio formats like MP3
Split Audible book into several smaller segments by chapter or by time
Support playing Audible audiobooks on any device or media player
Handle the conversion of Audible audiobooks up to 100× faster speed
2. ViWizard Audio Converter:
Choose ViWizard Audio Converter if you've synced your Audible library with iTunes and want to convert both iTunes and Audible audiobooks for LG TV and other devices.

Key Features of ViWizard Audio Converter
Free Trial
Free Trial
* Security verified. 5, 481,347 people have downloaded it.
Convert songs, albums, and playlists from Apple Music to MP3
Remove DRM protection from Apple Music, iTunes, and Audible
Save the converted audios with the original quality and ID3 tags
Support the conversion of up to 100 audio formats to others
Provided that you choose ViWizard Audible Converter, here's how you can use it to convert downloaded AA/AAX format files to MP3 or AAC:
Step 1

Add Audible AA/AAX Files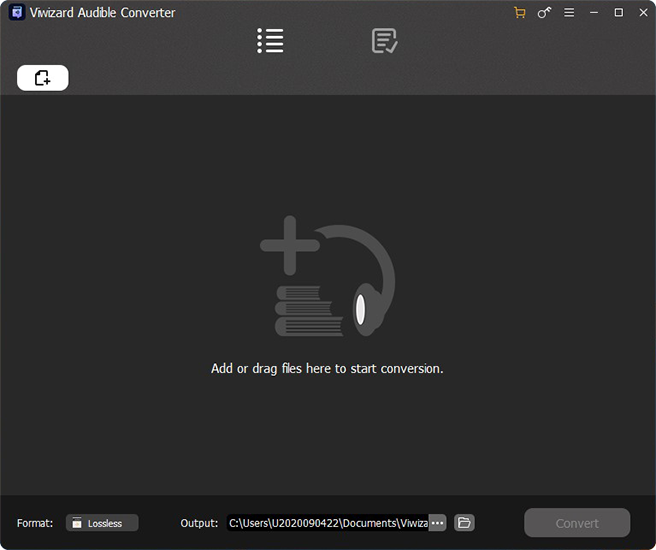 Once the ViWizard Audible Converter is open, click the Add Files button. In the pop-up, navigate to the AA/AAX folder to add the AA/AAX files to ViWizard.
Step 2

Set the Output Format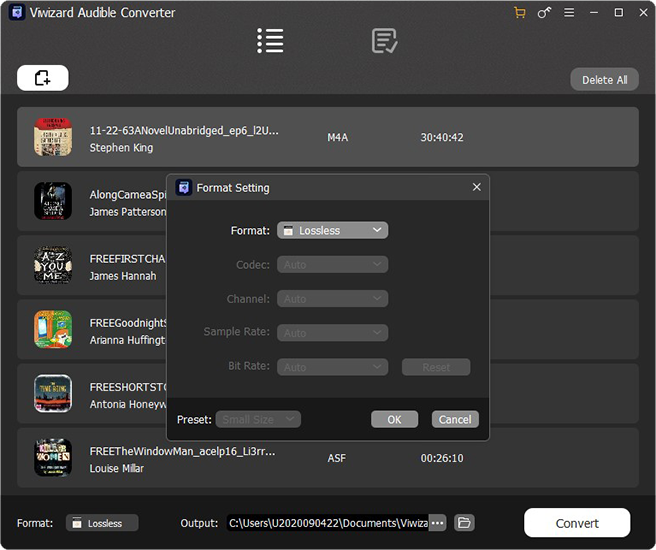 Once the AA/AAX files are added to ViWizard, click on the Format tab at the bottom of the screen. In Format Setting, set the output format to MP3 or AAC for LG TV, then OK to save.
Step 3

Convert Audible Audiobooks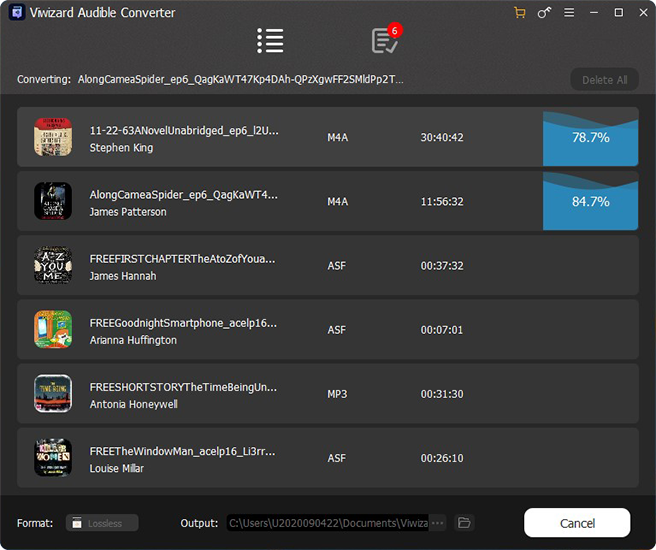 You can click Convert button now to start the conversion as a 100x speed. Once the conversion completes, click on the Converted menu at the top and view all the converted files.
Part 3.

How to Play Audible Books on LG TV via USB

Now you can listen to the converted Audible books on your LG TV without relying on an internet connection. Transfer the Audible books to your USB drive, and you can play them directly on your LG TV using a USB drive and the built-in LG Media Player.
Playing Audible on LG TV via USB Media Player:
Plug in your USB drive to the computer, and format it in FAT32 or exFAT if necessary.
Copy the converted Audible books to your USB drive's directory.
Safely eject the USB drive from your computer and physically disconnect it.
Plug the USB drive into an available USB port on your LG TV.
Using your LG TV remote, turn on the TV and press the "Home" button.
Navigate to the "LG Content Store" or "Apps" section and locate the "Media Player" app. Select it to open the LG Media Player.
In LG Media Player, navigate to your USB drive. You should see a list of the audiobook files and folders you copied onto the drive.
Select the audiobook you want to listen to and press the "Enter" or "OK" button on your remote.
Conclusion
In this guide, we've shown you different ways to listen to Audible audiobooks on your LG TV, even without an official Audible app. Whether you use the web browser, convert audiobooks to MP3 and play them from a USB drive through LG Media Player, your LG TV can be your audiobook hub. Sit back, relax, and let the stories come to life on your LG TV.