I always listen to an Audible audiobook while playing a game on my PS4, that's just something very natural to me, I always need to play a game either on my iPhone or PS4 while listening to Audible…is Audible on PS4, or are there any plans to bring Audible to PS4? - - Jakea95 from Reddit
Audible listeners might run into problems like this when they want to play audiobooks on PS4, there's no such thing to integrate Audible with the device. Some people will use the browser to play Audible books, but since you cannot run a browser in the background when gaming, this is still not a good idea.
But today I'm going to show you how to play Audible on PS4 and listen to audiobooks while you're gaming, which is certainly getting you a pleasing gaming and listening experience.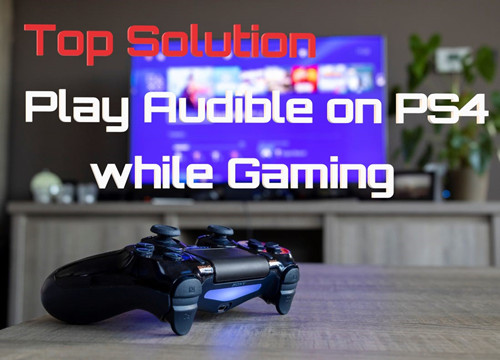 Play Audible on PS4 through Web Browser
Although there's no Audible for PS4, you can still access Audible audiobooks on audible.com through your PS4 internet browser.
1. Launch your PS4 and wait till the home screen is visible.
2. Scroll to the Library and then press X to enter.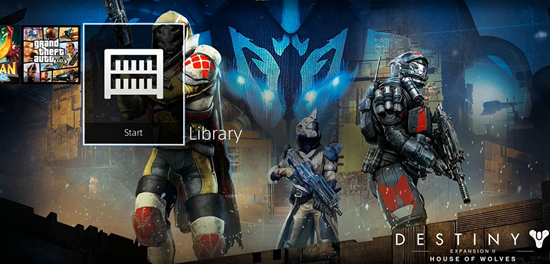 3. Scroll the menu on the left to Applications and go to the right.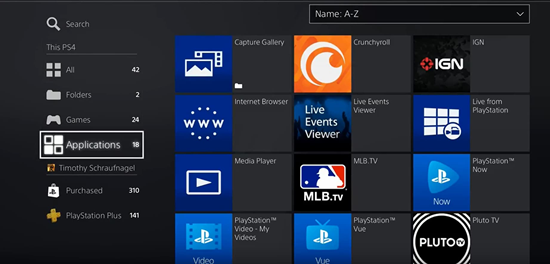 4. Find the Internet Browser, press Start to open it and type in audible.com.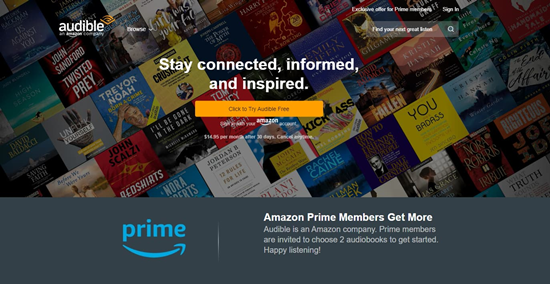 5. Log in to your account and start playing audiobooks.
Note: The internet browser on PS4 can play Audible audiobooks, but it can not be run in the background. Once you go and get back to the browser, it will reload the page. And you can't open other applications or games while using the browser. But here's a fix, you can download Audible audiobooks and put them on your PS4 using a USB.
Play Audible on PS4 while Gaming
I know that most of you want to listen to Audible books while gaming. Using the browser cannot achieve that. But you can download Audible audiobooks to USB. Then you can use the built-in media player on PS4 to stream these audiobooks and put the player in the background while you're gaming.
Since the audiobook files on Audible can only be played on Audible-supported services, you'll have to convert them to common formats like MP3 so that they can be played elsewhere. With the ViWizard Audible AA/AAX Converter, you can use it to convert Audible audiobooks to MP3 or other common formats. After that, you'll be able to play them without the Audible app on PS4.
ViWizard Audible Converter is one of the best Audible converting apps in the market. It is capable of converting Audible audiobooks from AA, AAX to MP3, WAV, FLAC, WAV, or other common audio formats, so the converted audiobooks can be played on almost every media player. Besides, this app can keep lossless quality while converting Audible books at up to 100X faster speed.
Features of ViWizard Audible Converter
Convert Audible AAX/AA to MP3, WAV, AAC, FLAC, etc.
Split large book into small clips by chapters
Play Audible on PS4 without limitations
keep 100% lossless quality and ID3 tags
Convert Audible audiobooks at 100X speed
1

Load Audible File to ViWizard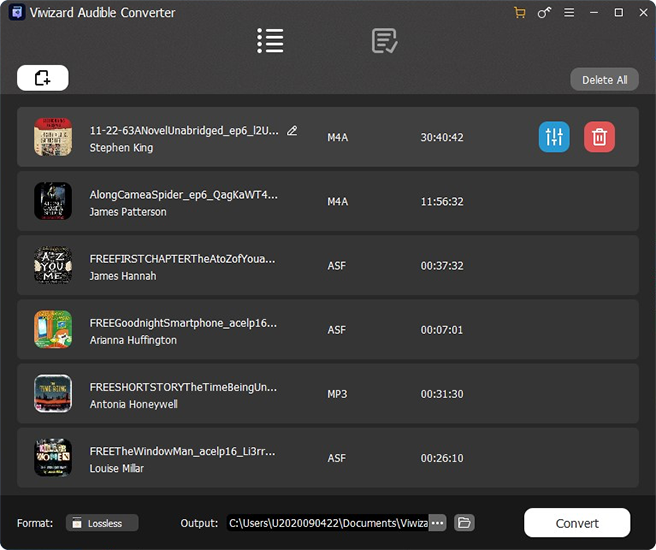 To get started, please click the "Download" button above to download and install ViWizard Audible AA/AAX Converter to your PC or Mac. After that, open the ViWizard app and import the audiobooks downloaded from Audible. You can simply drag and drop the files or click the "+" button to load them.
2

Set Up Output Parameter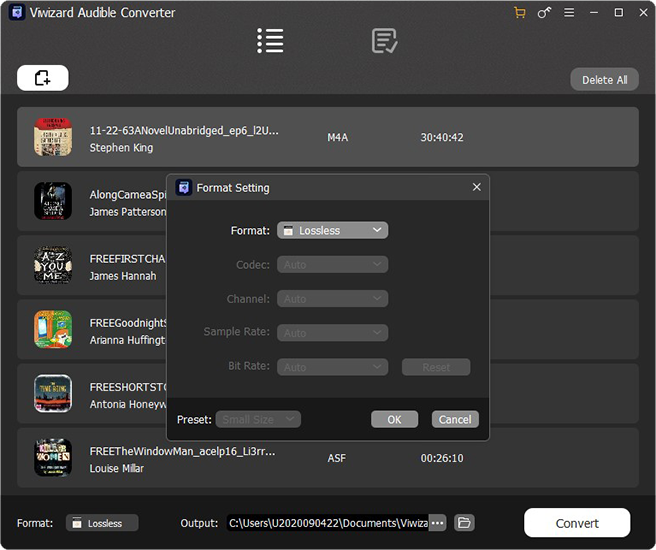 In this step, you're allowed to set the output format and parameters according to your needs. Just click the "Format" button at the bottom left corner and you'll see some options for you. Then customize the codec, channel, bit rate and sample rate. Then click the "Ok" button to close the window. You can also click the "Edit" icon next to each book and choose to split the audiobook by chapter or not.
3

Start the Conversion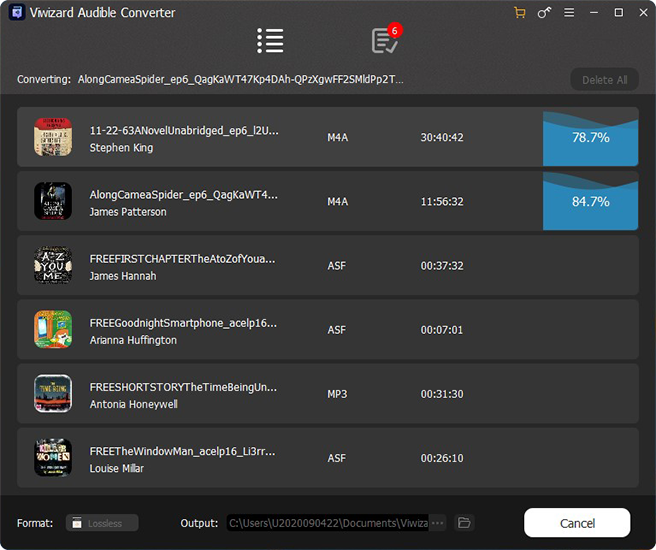 Once all the settings are done, you can then click the "Convert" button. ViWizard will start to convert your Audible audiobooks. Wait for the conversion to end, and then you can find all the files on your computer.
4

Play Audible on PS4

Step 1: Transfer your downloaded Audible audiobooks to a USB drive and put them on PS4.

Step 2: Open Media Player on the PS4 Applications menu and find the audiobooks folder.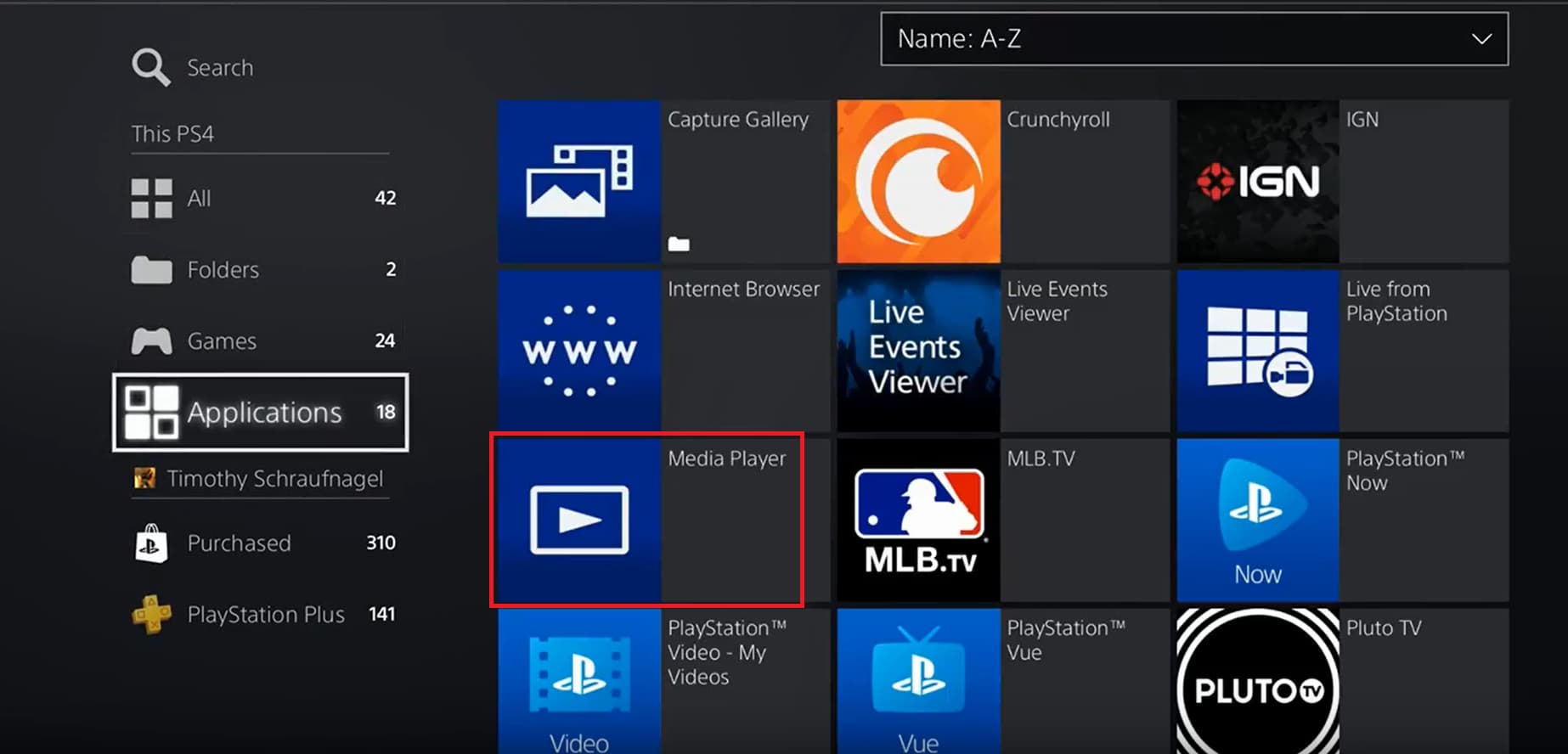 Step 3: Play Audible audiobooks in the background and start your game. You can control the playback with your controller and keep it in the background while you're gaming.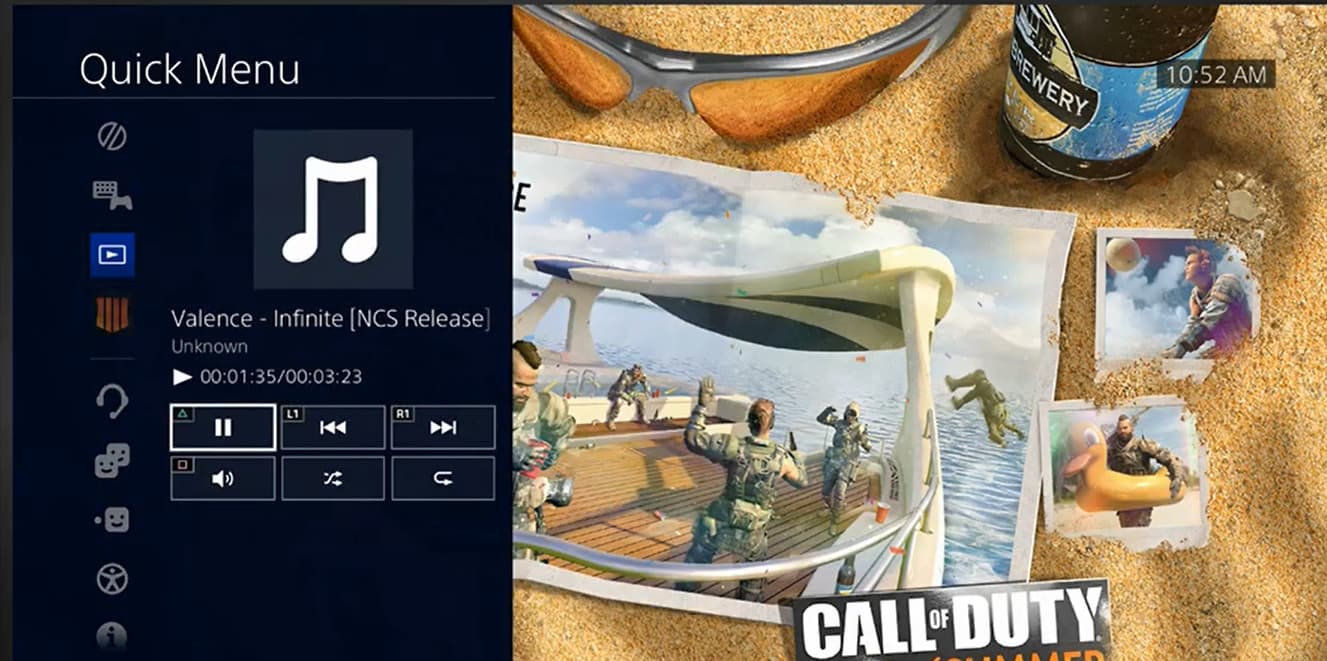 Conclusion
Here are the 2 methods to play Audible on Playstation 4. Using the browser to play Audible is a direct solution. But you cannot play the game while listening to Audible books. Therefore, we highly recommend the second method - convert Audible books to MP3 with the help of ViWizard Converter so that you can transfer Audible files to PS4 for playing easily.