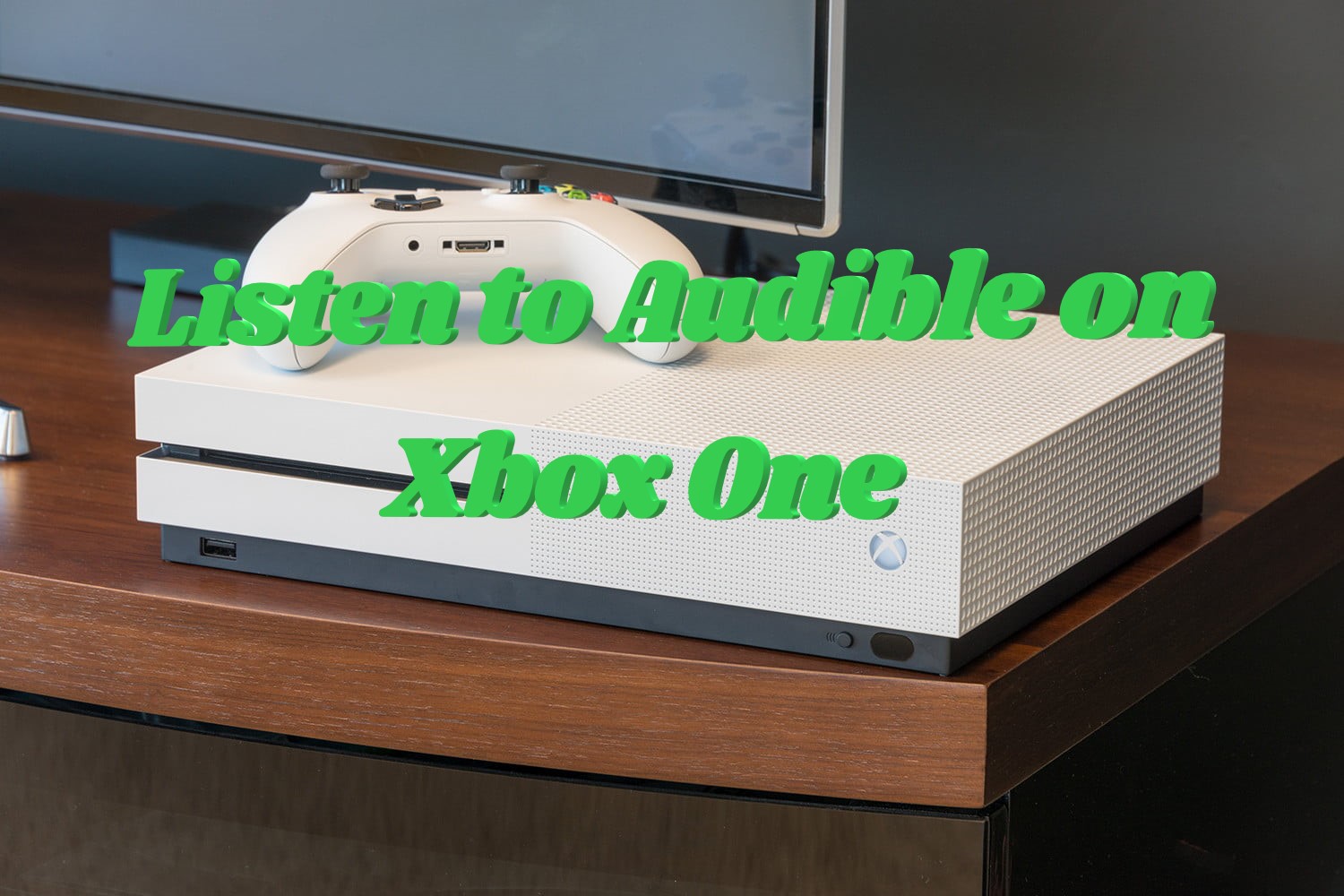 If you're a regular Audible listener, you surely want to get Audible when you're doing something easy like playing a relaxing game.
Is there an Audible app on Xbox One? There must be a way to make it happen. I'd love to listen to Audible books while playing relaxing games like Minecraft for example. If Audible was on my Xbox One I would never turn it off. Cuz I usually use headphones on my Xbox, so it's a pain if I want to listen to a book and keep the game on low in the background, it'd be better to play it on the console and I'll shut the game sound down.—Gamer from Reddit
Actually Xbox one is not only a game console, it has integrated with apps like Netflix, Spotify and YouTube. But due to some reasons, it does not have an Audible on its app store yet.
But today I'm going to show you two legit ways to stream Audible to Xbox One. Just read the following parts to learn how.
Play Audible on Xbox One through Internet Browser
Since there isn't an Audible app on Xbox One, users will not be able to play Audible audiobooks directly. But users can access Audible through browsers installed in Xbox, and here I'll introduce how to use Microsoft Edge to stream Audible on Xbox One.
1. Open the Xbox One game console and press the Xbox button on your controller, the side menu will be opened.
2. Go to "My games&apps" > See all
3. Go to Apps, and then scroll over to the right and open Microsoft Edge with a giant "e" logo on the apps menu.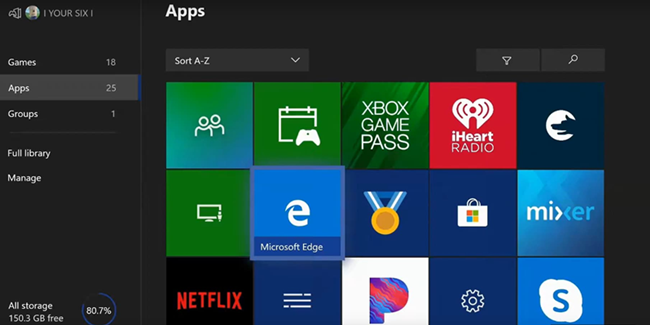 4. Enter Audible.com in the search bar and press the Start button to confirm.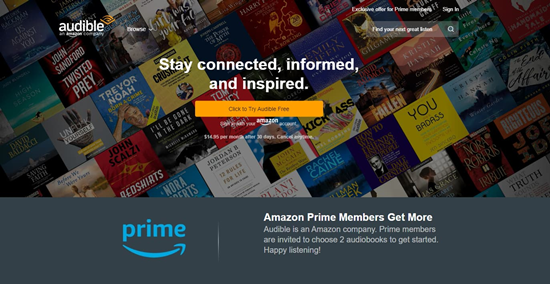 5. Sign in by entering your Amazon account.
6. Move the cursor to "Library" and press the A button.
7. Select a book and press "Listen Now".
8. Now the book from Audible will be played on Xbox One.
Stream Audible on Xbox One via ViWizard
There're some drawbacks while you stream Audible on Xbox One with Microsoft Edge browser. For example, while you're streaming the Audible book, the browser should be always in the front and it will stop once you switch to other apps. Besides, many users complain that Microsoft Edge on Xbox One crushes from time to time. It's never a good experience to be suddenly stopped while listening to the climax of the story.
But wirh ViWizard Audio Converter, you can download Audible files to your USB and then stream them on Xbox One with Simple Background Music Player.

ViWizard Audio Converter Key Features
Losslessly remove DRM from Audible audiobook & iTunes audiobooks
Convert DRM AA/AAX to MP3 and other common formats
Retain 100% original quality and ID3 tags
Convert between DRM-free audio file formats
Download Audible Books with ViWizard Audio Converter
Step 1 Download Audible Books to Your Mac or PC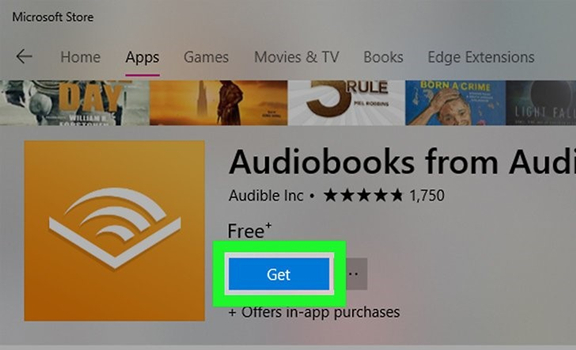 If you are not sure how to download Audible books to your computer, you can check the guides below, there are 3 methods to download them: by Audible Download Manager, by Audible APP, and by the desktop site.
How to Download Audible to Mac
Step 2 Import Audible Books to ViWizard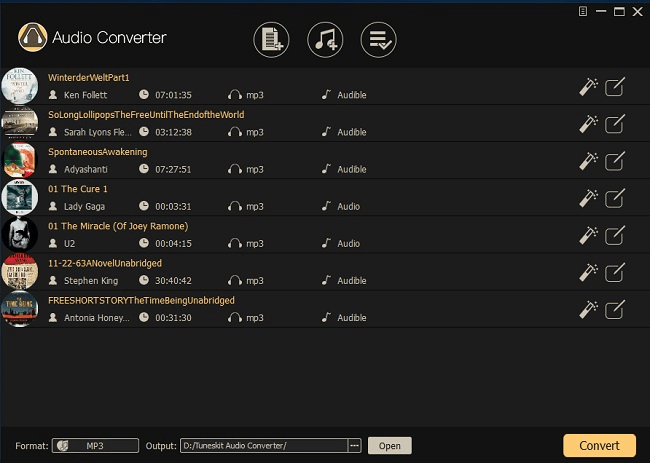 First of all, download and launch the ViWizard Audio Converter. Then simply drag and drop the files downloaded from Audible to the ViWizard interface, and they will be automatically imported.
Step 3 Adjust Output Settings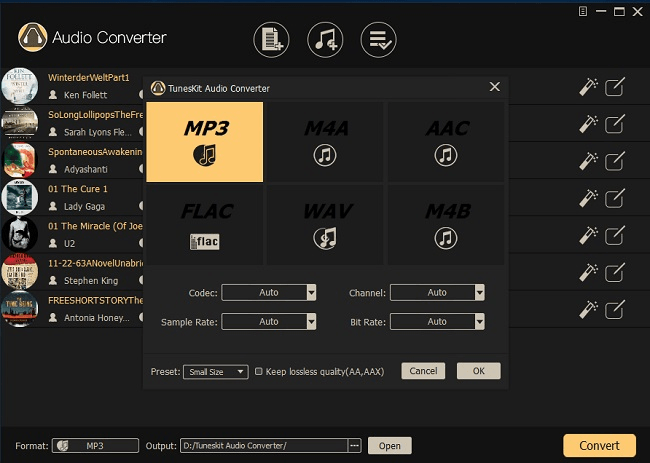 After the audiobooks are loaded to ViWizard, you can pick output format for them. Open the "Format" panel at the bottom left, select MP3 as the output format and confirm by "OK". If needed, you can also customize the audio properties like sample rate, codec channel, etc. You can split the audiobook by chapters by clicking the "Edit" icon and check the box.
Step 4 Convert Audible Books to Common Format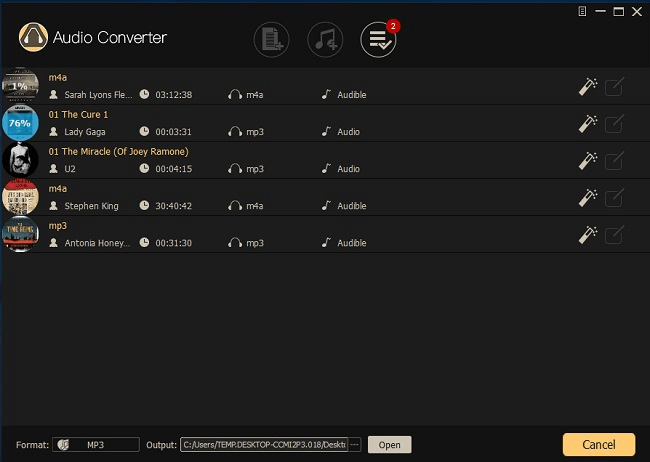 Now you can press the Convert button to start converting your Audible audiobooks to MP3 or other common and free formats. Once the conversion is finish, there will be a red reminder appear on the "Converted History" to tell you how many books are converted sucessfully. After that, you can locate the converted audiobooks in the history folder.
Play Audible on Xbox One with Simple Background Mucic Player
1. Put your downloaded Audible books into your USB drive
2. Install Simple Background Music Player to your Xbox One
3. Insert the USB drive to your Xbox One
4. Open Simple Background Music Player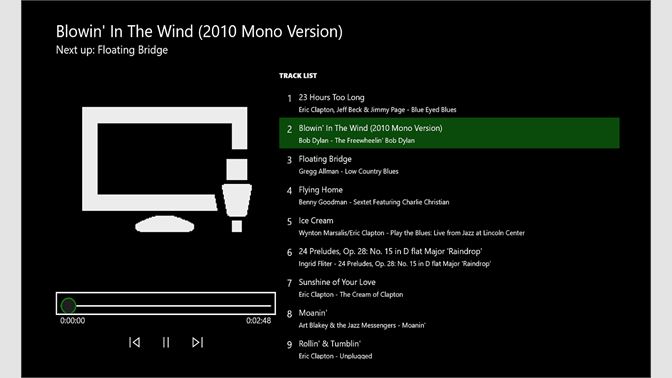 5. Press Y on your controller and it will automatically start searching music, all the audiobooks from the USB will be uploaded to the music player. Then you can play these audiobooks in the background while playing games.
More Audible Tips & Tutorials