"Hi, I'd like to get a Chromebook to enjoy Audible audiobooks and learn the English Language. How do I listen to Audible on my Chromebook?" - Asked by Samuel Baker.
Chromebook is designed for lightweight use like surfing online, listening to music, playing movies. With the fashionable design and relatively low price, they are very popular among students. In the early versions, the apps for Chromebook are relatively limited. So, it is hard for you to listen to Audible on Chromebook in the past. Fortunately, Google has made it possible to install apps directly from the Google Play Store for Chromebooks released after 2017. And Audible offers the Audible Cloud Player so that you can listen to Audible online by using a browser. Besides, some Audible converters are popping up all the time, which are surprisingly useful. Referring to the issue above, you can simply use 3 methods to listen to Audible on Chromebook.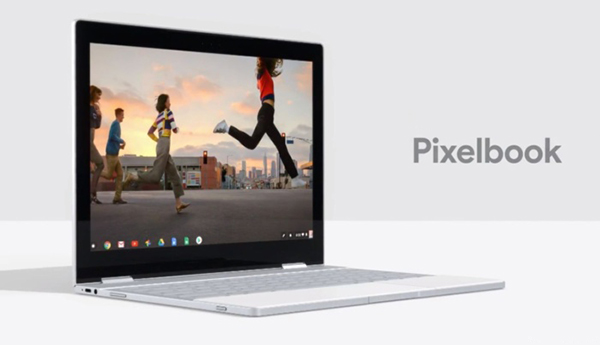 1. Stream Audible with Audible Cloud Player on Chromebook
An easy method to get access to Audible is using a browser such as Google Chrome. That's because Audible has released the Audible Cloud Player or Audible Web Player for PC users who do not install the Audible app. You can stream Audible audiobooks on a browser by going to audible.com. Follow this guide to listen to Audible on Chromebook with Audible Cloud Player.
1. Go to the Audible desktop site. Log in to your Audible account.
2. Click the Library button.
3. Find a title you want to listen to and click the Play button to play Audible on Chromebook.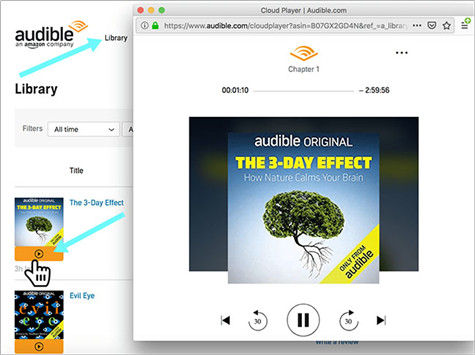 2. Install Audible for Chromebook to Listen to Audiobooks
Some Chromebooks are compatible with Android apps such as the HP Chromebook 14 CB3, Samsung Series 5 Chromebook. You can follow the steps to sign in to the Google Play Store and install the Audible app for Chromebook into your Chromebook to play Audible books.
1. Make sure your Chrome OS version is up-to-date. Click the time on your Chromebook and click the Settings icon on your Chromebook.
2. On the Google Play Store section, find and turn on the option - Install apps and games from Google Play on your Chromebook. Please note this option will only show on compatible devices.
3. Then follow the screen instruction to choose and accept the agreement. Next, find the Audible app for Chromebook in Google Play Store and download it to your Chromebook.
4. Then just sign in to Audible and listen to Audible books on Chromebook as you want.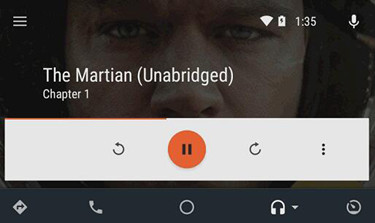 3. Convert Audible AA/AAX to MP3 to Play on Chromebook
However, as aforementioned, some Chromebooks just don't support installing Android apps, so you may not be able to use the solution above if you, unfortunately, got such an old one. In addition, Audible audiobooks are in AA/AAX format. But Chromebook only supports 3GP, AVI, MOV, MP4, M4V, M4A, MP3, MKV, OGV, OGM, OGG, OGA, WebM, WAV. So you can try the alternative solution to convert AA/AAX audiobooks to formats accessible for Chromebook by a dedicated audiobook converter from ViWizard.
ViWizard Audible Converter for Mac/Windows makes it easiest ever to convert any Audible audiobooks you throw at it. The converting speed could reach up to 100X speed and no other products come close to it. By using the latest technology, the audio files won't be touched during converting so that the quality will be kept 100%. What makes it even better is that ViWizard offers a free trial version and 30 days money-back guarantee if the software doesn't work as advertised. The following is the method to play audiobooks for Chromebook. You can now download the free trial version below.
1

Load Audible Files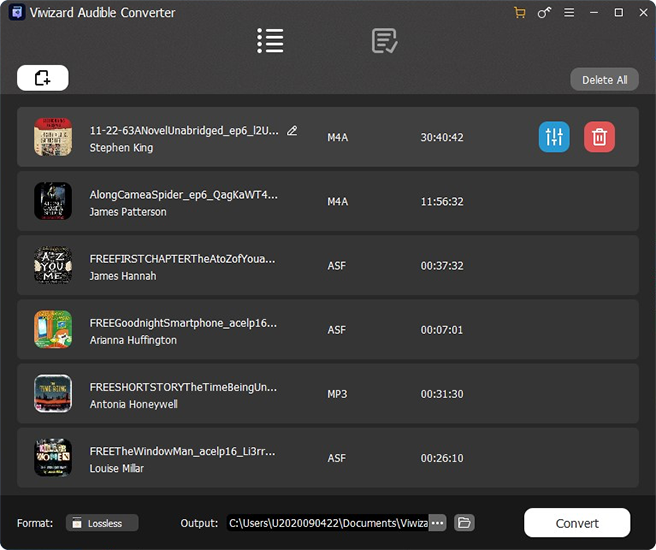 The best way is to drag and drop the Audible audiobooks from your computer folder to the ViWizard software main screen. If you haven't download the Audible audiobooks yet, you can follow this instruction: How to Download Audible Audiobooks.
2

Set the Parameters of the Audible Audiobooks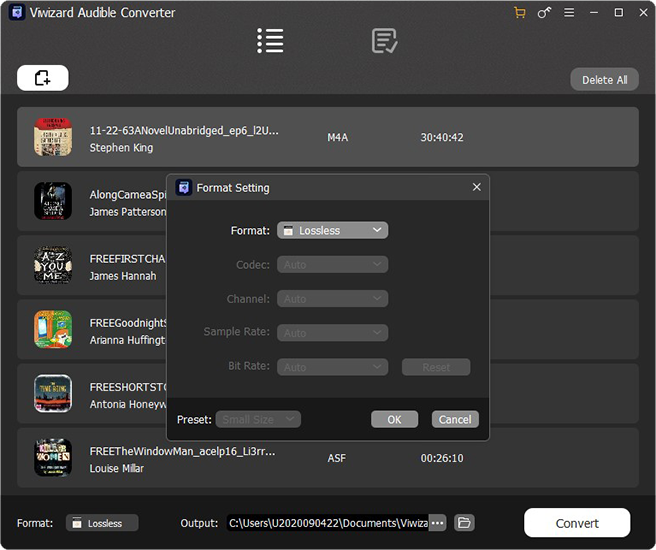 Then click the Format button to choose a format for your audios. The media files supported by Chromebook are WAV, 3PG, AVI, MOV, MP4, M4A, MP3, MKV, OGV, OGM, OGG, OGA, WebM. So, please pick up one compatible format. MP3 is highly recommended for its wide popularity.
3

Convert Audible to Chromebook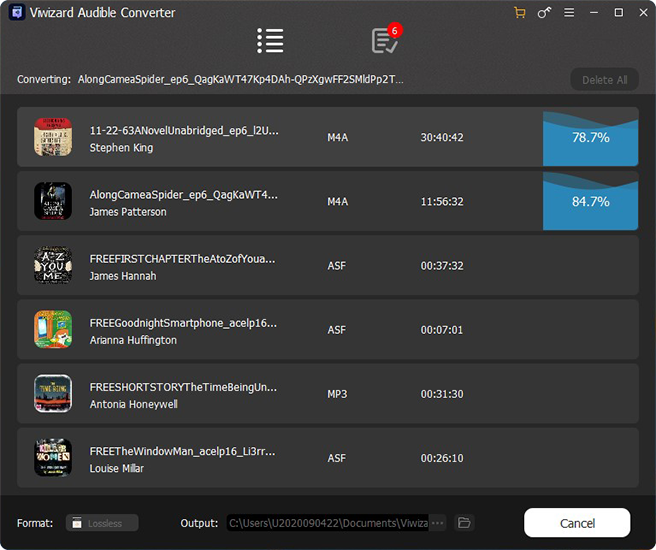 When everything is ready, you can simply click Convert. Depending on the number of files you convert, the time it takes may vary. But in general, it should be very fast.
4

Transfer Audiobooks to Chromebook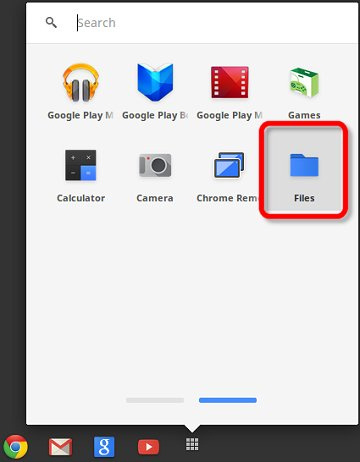 After you convert the Audible files, you can transfer them to your Chromebook via a USB flash drive and start playing them with the built-in media player.
Besides transferring via USB, you may also upload the Audible books to Google Play Music app and enjoy audiobooks from there easily on your Chromebook.
Summary
To play Audible on Chromebook, you have 3 solutions. If your Chromebook supports Android apps, you can simply download the Audible app from Google Play Store. Using the Audible Cloud Player is also convenient, but you can only stream the audiobooks. And the third method - converting Audible books to MP3 with ViWizard is a universal method, which suits any user.