If you are an audiobook listener, you might have used or are deciding to listen to audiobooks with Audible, the largest audiobook provider in the audiobook market. You might have listened to Audible for a period of time, but do you notice Audible audiobooks formats? In fact, all the Audible books are in AA or AAX format. When people try to play Audible books on those devices that do not support Audible, the formats of Audible books will stop the playback. That's why we need an Audible converter. For the famous Audible audiobook converter, you may hear of inAudible, ViWizard, Drmare, and Epubor. Today we will introduce inAudible software, which can convert Audible books to common audios and also an alternative for inAudible converter.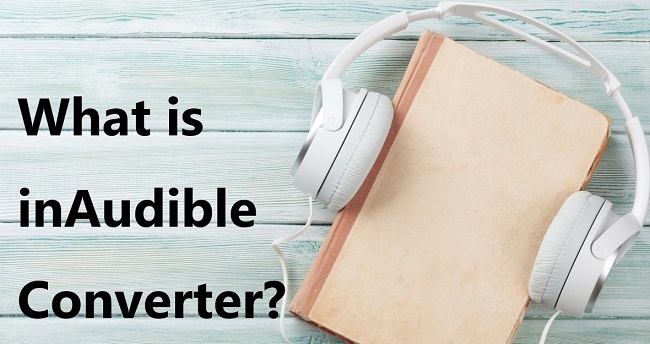 What is inAudible Converter
inAudible Converter is a great Audible AAX audiobook converter, whose main function is converting Audible files to M4B or MP3 format. The biggest advantage of this software is that this program is completely free. This open-source software is available on both Windows and Mac computers. It can separate the large Audible audiobook into small chapter clips so that you transfer some clips rather than the whole audiobook to your device which may lack enough space. inAudible Converter also will keep the ID3 tags of the original Audible books for you. The Windows version of inAudible Converter has more features than the Mac version. For example, it can rip CDs.
You can input audios in these formats to the inAudible app for conversion: AA, AAX, ADH. For output formats, the Windows version and Mac version have different requirements. On Windows, output formats include MP3, WAV, AAC/M4B. On Mac, output formats include MP3, AAC/M4B.
Main Features of inAudible Converter
Convert Audible AAX audiobooks to MP3, M4B, and more formats
Support cutting large Audible audiobooks into chapters
Keep the ID3 tags of Audible books after the conversion
Convert Audible books without authorizing on iTunes
The Windows version supports batch conversion for audiobooks
How to Use inAudible Converter
inaudible software does not have an official website, but you can still download it from Github, some torrent sites, or other forums. And for Mac users, you can only download inAudible v0.09, since only this version is available. For Windows users, you can download more versions including inAudible v1.702, inAudible v1.86, inAudible v1.97. After you download and install the inAudible program onto your computer, you can follow the guide below to use this inAudible program to convert Audible books.
On Windows
Step 1. Launch inAudible Converter on your Windows computer. To add Audible books to inAudible software, go to File > Open > Audible/M4B.
Step 2. Choose the location for your converted Audible books. Choose the output format for Audible books.
Step 3. You can also split chapters with inAudible. Just click the Adjust Chapters button.
Step 4. Tap the Begin Conversion button to start your converting.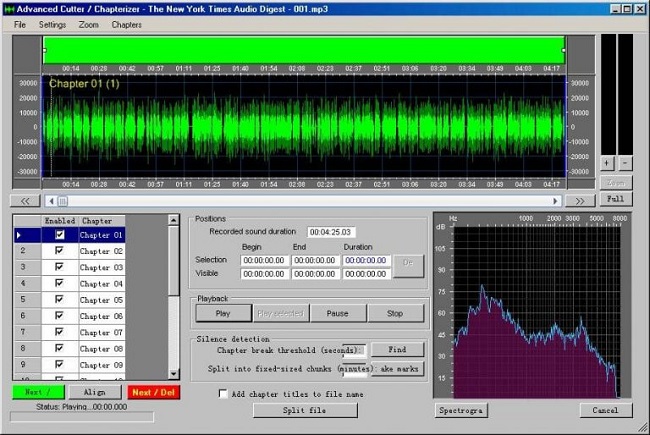 On Mac
Step 1. Launch inAudible Converter and click the three dot button next to Input to input Audible books.
Step 2. Choose output format and location.
Step 3. Click the Begin Conversion button
Best Alternative for inAudible Software
Although github.com insists that this software is not pirated nor illegal, this software still is not 100% safe for users. It does not have an official website. You have to use links from torrent sites or some other forums. Someone may corrupt the software and threaten the safety of your device and files. The upgrading is not stable nor consistent. Also, the Mac version lacks many more features than the Windows version. The operation method is not as easy as other Audible converters, especially for non-tech-savvy users.
If some of the disadvantages are unacceptable for you, and you still have a strong desire to convert Audible books, why not try another Audible converter? ViWizard Audible AAX Converter is one of the best Audible converters and also a good alternative for inAudible software. It has all the features of inAudible converter. And it offers free updates for a lifetime and has an official website to download. So you will not see any disadvantage of the inAudible converter on ViWizard.
ViWizard Audible AA/AAX Converter can help you change the output format for your Audible audiobooks so that you can transfer and play Audible books on any device. It was specifically developed for beginners, so its interface is pretty user-friendly and during the conversion, nothing about tech is required to use the software. Besides, it is very lightweight, but it will keep the lossless audios for you. And will save the ID3 tags for users. To find out more details about how it works, just click the green Download button below. Following is the 3-step guide on how to convert Audible AAX to MP3:
Key Features of ViWizard Audible Audiobook Converter
Losslessly convert Audible audiobooks
Convert AA or AAX files to MP3, AAC, WAV, FLAC, M4A, M4B
Keep original ID3 tags and chapter information after conversion
Convert Audible books without authorizing on iTunes
Split large Audible book into small segments by chapters
Step 1

Import Audible Audiobooks to ViWizard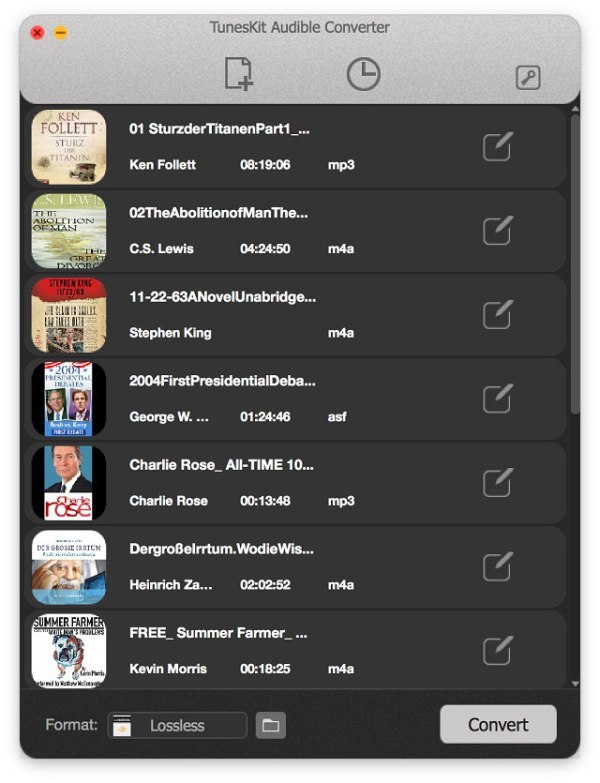 To convert Audible audiobooks, please download the audiobooks you want to convert to your computer in advance. Then just drag and drop to import the files to ViWizard Audible AA/AAX Converter.
Step 2

Customize Output Settings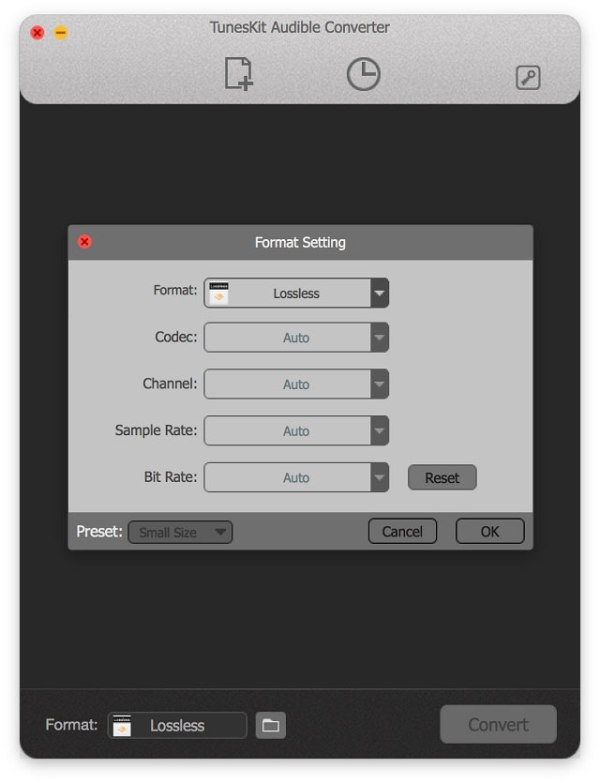 Depending on your need, there are many options for you to customize your files. The features include selecting an output format, changing volume, or playback speed, splitting Audible audiobooks, editing the files, and so on.
Step 3

Convert Audible Books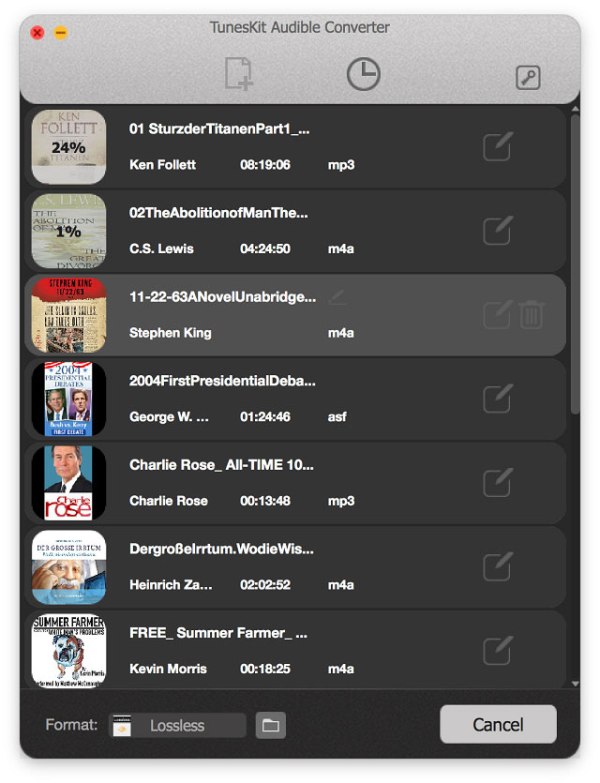 You just need to click the Convert tab to convert Audible audiobooks. Please don't do anything else on the software during converting.
Comparison between inAudible and ViWizard
Here is the comparison of inAudible and ViWizard, you can choose the one you prefer with the help of the information.
| | | |
| --- | --- | --- |
| | ViWizard Audible AA/AAX Converter | Inaudible Converter |
| Supported OS | Mac & Windows | Mac & Windows |
| Supported Input Formats | Audible AA/AAX audiobooks | Audible AA/AAX audiobooks |
| Supported Output Formats | Lossless audio, MP3, M4A, AAC, AC3, OGG, AIEF, APE, FLAC, WAV, WMA, M4B, M4R, MKA, AU | MP3, M4B, FLAC, WAV |
| Update and Official Website | Yes | No |
| Require iTunes | No | Yes |
| Conversion Speed | 100X | A little bit slow |
| ID Tags and Chapters | Yes | Yes |
| Adjust Parameters | Yes | Yes |
More Audible Tips & Tutorials