For those who like to listen to audiobooks, Audible is a good platform to find and get audiobooks. From Audible, you can find audiobooks of different categories, from mysteries, thrillers, history, technology, to romance, arts, history. Whether you are a kid or an adult, you can always get what you want.
Audible also enables hundreds of devices to play Audible audiobooks, including Android/iOS phones or tablets, computer, Kindle, Windows phone, some MP3 players, and so on. However, many people still cannot figure out which devices can play Audible audiobooks. Today, we collect 5 best devices for Audible books. If you are one of them, just check this passage.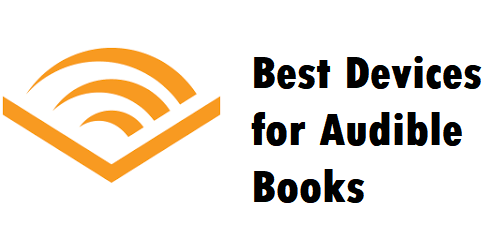 Part 1. Top 5 Best Device for Audible Audiobooks
Want to find the best device for listening to Audible books? No worries. Here we have collected the 5 best device for Audible audiobooks. Some of these devices can connect to the internet to stream Audible audiobooks, while others can only support offline playback. So, you can choose the right device according to your needs.
1. Amazon Kindle Oasis (8th Generation and above)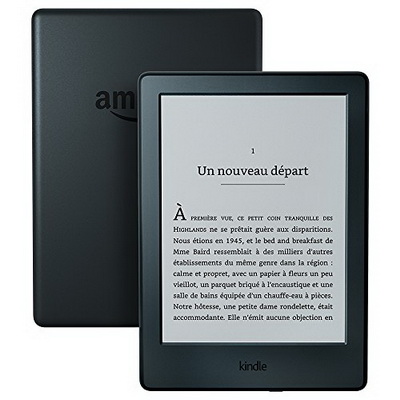 This device can easily support Audible audiobooks. And you can switch from e-books and audiobooks seamlessly, if you like reading books, too. It is thin and light so that you can hold it easily for listening or reading. Its waterproof allows you to play audiobooks by the pool or sea. Just imagine that you lay on the beach, enjoying the sunshine while listening to your favorite audiobook. That's why I call it one of the best devices for Audible books. You can choose between the 8 GB and the 32GB version.
Pros:
1. The waterproof feature.
2. It is just like real paper with the latest e-ink screen, which can protect the eyes.
Cons:
1. It is correspondingly expensive.
2. iPod Classic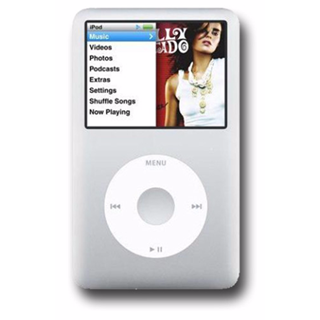 iPod classic is a music player released by Apple in 2001. It supports Audible just like other iOS devices. iPod classic devices now have 30 GB, 80 GB, 120 GB, 160 GB, 256 GB and 1TB storage capacity. So, you can store thousands of audiobooks in it and play them offline choosing the large one. The battery has a great performance too. Compared with the iPod touch, the iPod classic is much cheaper. The price varies with the storage capacity.
Pros:
1. It has large capacity.
2. It owns good battery that you can play audiobooks for continual 40 hours.
3. SanDisk Sansa
This one is also an MP3 player. Using it, you can simply enjoy your audiobooks, without being disturbed by the complicated information on your phone. It has a memory card slot. Except for Audible, it also supports MP3; WMA, Secure WMA, OGG Vorbis, FLAC. The battery lasts 15 hours. And you can choose from the 4 GB or 8 GB. It is very slight and can be the best device to listen to audiobooks while walking.
Pros:
1. It has an expandable memory card slot.
2. Easy to carry.
4. Fire Tablets (Running OS 5 or above)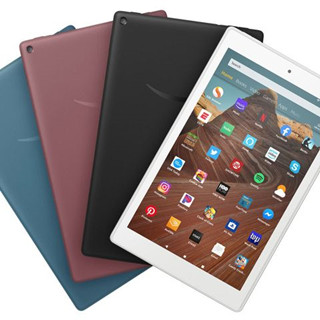 Both are owned by Amazon, it is obvious that Fire tablets are Audible-compatible. Fire tablets may be one of the most affordable tablets and also very functional. Thus, this can be the best tablet for audiobooks. With this device, you can stream Audible audiobooks with a network connection.
Pros:
1. Many functions except for listening to audiobooks.
2. It is very low-priced.
Cons:
1. Not as portable as an MP3 player.
2. The price is higher than other devices.
5. Amazon Echo (Alexa Devices)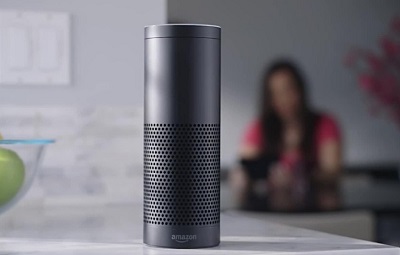 Echo can play Amazon music, Spotify music, Audible audiobooks, and many other audios. You can use it to command smart home devices and make your life easier and more comfortable. Amazon Echo can also support setting timers and alarms, predicting the weather, and playing live radio. With Alexa, you can use your voice to give commands.
Pros:
1. It is the most low-priced device of the five one.
Cons:
1. The audio quality is not as good as the former 4 devices.
2. Not easy to carry.
Part 2. What If Your Device Does Not Support Audible
It seems that Audible audiobooks can be played on many devices. But there are still loads of devices that do not support Audible audiobooks like Smart TV, Game consoles. If you do not want to buy a new device just for listening to Audible audiobooks, you can use this method which enables your device to play Audible audiobooks whatever it is. You can use an Audible audiobooks converter to convert Audible audiobooks to MP3. And then you can play them on any device you want. I just introduce 5 best audible devices. But the best Audible converter is only ViWizard AA/AAX Converter.
It can convert Audible AA/AAX audiobooks to many universal audio formats such as MP3, M4A, M4B, FLAC, AAC, AAC, OGG. You can also choose the Lossless option to get the original quality of the audiobooks. ViWizard AA/AAX Converter is one of the fastest Audible converters you can find. You can convert AAX to MP3 with 100X faster speed. Besides, you do not need to log in to the iTunes account or install the Audible app. It will retain the ID3 tags for you. You are allowed to edit the codec, bit rate, sample rate of your audiobooks files.
Main Features of ViWizard Audible Converter
Convert Audible AAX/AA audiobooks to MP3, WAV, AAC, FLAC, OGG, etc.
Split the whole audiobooks into small parts by time or chapter
Keep 100% lossless quality
Convert Audible books at incredibly 100X speed
1

Import Audible Audiobooks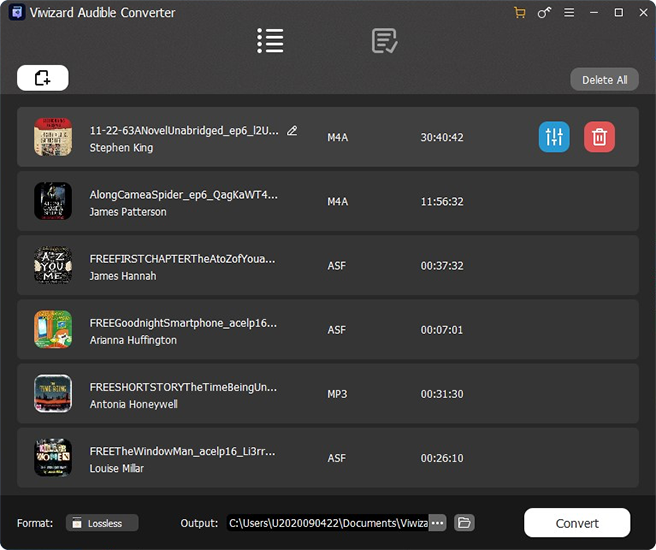 To begin, save ViWizard Audible Audiobook Converter to your desktop. To add local Audible files to the converter, click the Add Files icon. Choose and choose the audiobooks to be converted, then click the OK button to add them to the conversion list. You can also drag and drop the local Audible files to the converter.
2

Set Output Format for Chromecast Audio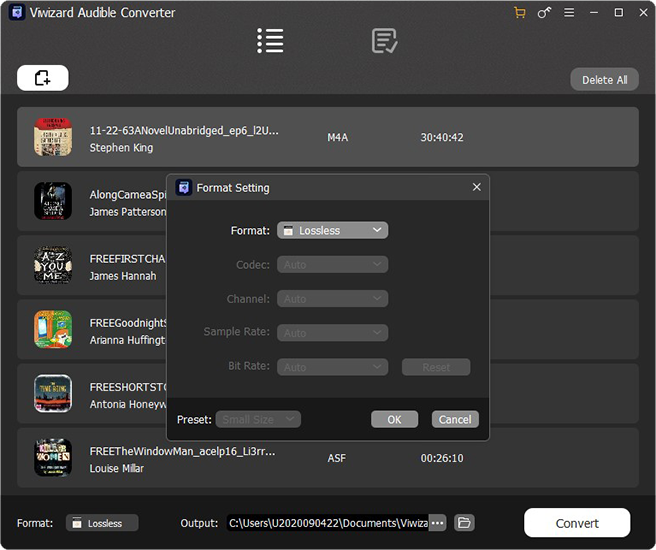 Select the Format panel. The default output format of ViWizard Audible AA/AAX Converter is MP3. For streaming, you may leave the default settings alone. However, if you want to make your output files more personalized, you may change the codec, channel, sample rate, bit rate, and volume, speed, and so on. Click the Edit button on the right side of each recording to separate the audiobook. You may change the volume, add ID3 tags, and organize the audiobooks by chapter or time.
3

Convert Audible AA and AAX files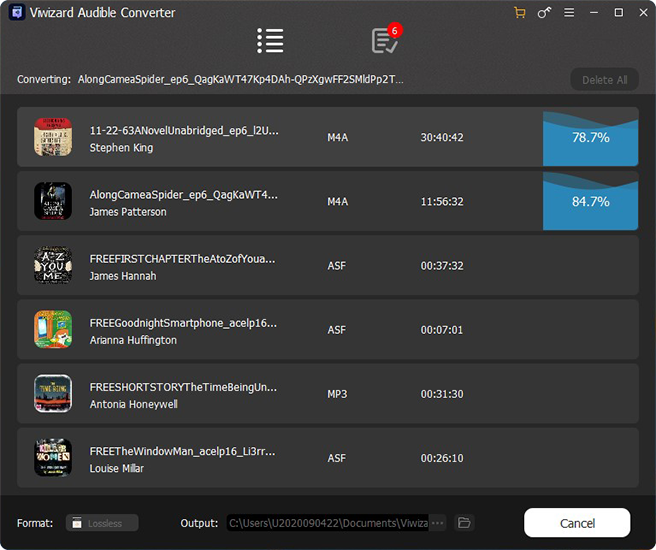 After you've confirmed the options, click the Convert button. ViWizard Audible Audiobook Converter will begin batch conversion of all imported Audible books. Please do not do anything else on the PCs, such as run other applications, as this may interfere with ViWizard's operation. When the conversion is complete, click the Converted button to get a list of all converted Audible audiobooks.
FAQ
1. Do Audible and Kindle works together?
Within the Kindle Fire Tablet or Kindle app, you may switch from reading to listening. You may also alternate between reading on one device and listening on another. With the Whispersync for Voice, you can sync your Audible audiobook listening history on multiple devices.
2. What device is best for listening to Audible?
In my opinion, Amazon Kindle is the best device for listening to Audible. Because you can switch from listening to reading. But the drawback is it can't be as portable as an MP3 or a smartphone. In a word, it depends on your needs.
3. Is Audible free with Prime?
No. Audible is not included in Prime services. But when Prime users subscribe to an Audible plan, they can get more benefits, such as get more credits.
The Final Thought
Which one of the 5 best devices for Audible books do you like most? These 5 devices have their own pros and cons. You can select one according to your needs. Will you buy a new device for playing Audible? Or use ViWizard Audible AA/AAX Converter to convert AAX to MP3 and play on the device which can't support Audible. With ViWizard, you can play the lossless Audible audiobooks on any device you like.

Nick Orin is a review writer, software geek and Mac OS enthusiast. He spends all his free time in searching useful software and gadgets to share with others.