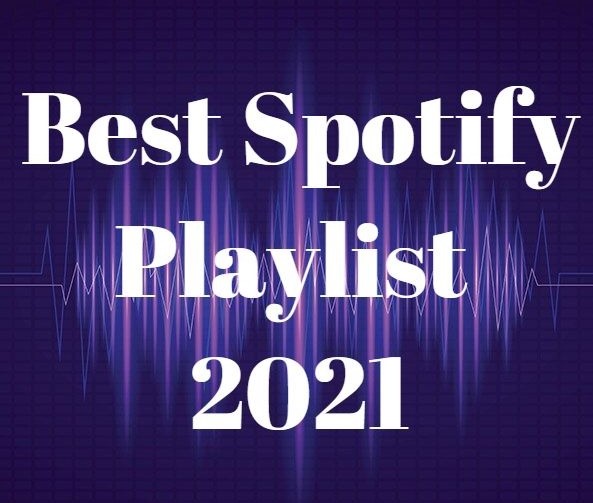 One of the amazing things you can enjoy is that there're a tremendous amount of playlists curated by users and even Spotify itself. You can always find the playlists that fit your moods or some special occasions. If you're in the right mood for something to listen to on Spotify, you'll find everything you need in this article.
In the following parts, I'm going to break down some of the best playlists on Spotify for different moods and occasions. And in the last part you'll learn how to download and play these playlists offline without Spotify Premium.
Best Playlists on Spotify 2021
1. Feelin' Good
As it is written in the description of this playlist "Feel good with this positively timeless playlist!", you can go wrong with this upbeat playlist. With its collection of uplifting timeless classics such as Marvin Gaye, Stevie Wonders, Al Green and The Jackson 5, this playlist brings up all the good memories you can think of about music and those good old days.
If you're suffering insomnia from time to time or you just can't shut your brain down at night, you definitely want to have this one. It includes more than 200 soothing calm classical guitar pieces. You can unwind your body as well as your mind listen to these peaceful acoustic songs.
3. Songs to Sing in the Shower
What's the best way to relax your body and heavily occupied mind? How about singing something while in the shower? This playlist is definitely a go-to one to listen to and sing along. With 100 timeless hits, you can't resist jamming with them while having a bath.
4. Rap Caviar
To put it lightly, Rap Caviar is quite frankly the mecca of epic hip hop times on Spotify. If you have no idea what you're dealing with right now, it's basically every big-time rapper's dream to be featured on this talent-filled playlist and it's cultivated over 11 million dedicated followers. You'll find the likes of Drake, Lil Tecca, Mustard and Megan Thee Stallion. You can also keep up to date with new additions right here.
5. 500 Greatest Songs Of All Time
If you're still not sure what to listen to, this 500 greatest songs of all time playlist will help you to decide. This collection is a no-brainer for any stellar night of eats and beats. If the aim is to get everyone up to karaoke the night away, good news, this gem comes packed with the world's biggest hits from the likes of The Beach Boys, Prince, Fleetwood Mac, Buddy Holly, House of Pain, ABBA and Janis Joplin.
Best Spotify Playlists for Work
No matter you're working in your office or from home. It'd be boring without music engaged. Some of you might not be able to even live without music. In this part, I'll introduce the 3 best Spotify playlists to boost up your work.
1. Swagger
If you dig a groovy bassline and more than a touch of Americana, then "Swagger" is definitely for you. Steady rhythms are great for focus—deviation from the beat you expect can be majorly distracting, and while the songs on this list are relatively straightforward, they're pretty dang good. If you're a folk and blues lover, this playlist will feed you some of the classic songs with steady beats to keep your work at a good pace.
"Everything we do is music," John Cage once said—sage words from an experimental genius who composed four minutes and thirty-three seconds of silence. So, while Cage might balk at the idea of "background noise", for our purposes, it's difficult to define it as anything else. Either way, it makes for one of the best Spotify playlists while working if you don't actually want to listen to music.
Everyone loves a laidback afternoon in a rustic coffeehouse. Sipping on a latte and finishing your work tasks for the day. While that's not exactly possible now, you can mimic that at home with this Coffeehouse playlist on Spotify. Brew your own cup of coffee and sit where the natural sunlight hits. And there you have it, a makeshift coffeehouse right at your home.
Best Spotify Playlists for Studying
Different from work, you'll need more concentration while you're studying. Here are some of the best Spotify study playlists to keep you concentrated.
If you've gone on YouTube at any point in the last year or so, you've probably seen a stream suggested to you with a similar title. Those sounds are also housed here, thanks to the good people at Spotify. The low-fi nature of the tracks adds a white noise element that can help keep your brain focused on the dreary task at hand.
Another option for those who prefer a more relaxed environment, Instrumental Study offers a range of, well, instrumental selections. Some songs could easily place you in a piano bar, while others are the epitome of "look out the window and pretend you're in a movie." All are perfect for your study session.
In case you want to listen to a vast selection of modern instrumentals (over 900 songs appear on this list), this Spotify station for studying focuses on soundtracks like those from movies like "Amelie," "Harry Potter and the Deathly Hallows," and "The Hours" along with instrumental beats from artists like Explosions in the Sky, Max Richter, and Levon Mikaelian.
Bonus Tip: Download Best Spotify Playlist to Listen Offline without Premium
It happens that when you run out of data or the WiFi connection is not strong enough to play Spotify songs.This is when the ViWizard Spotify Music Converter comes in handy. You can download the Spotify playlists to your computer and put them on any device that can play songs without the Spotify app. In this way you don't need the internet and of course, the Spotify Premium.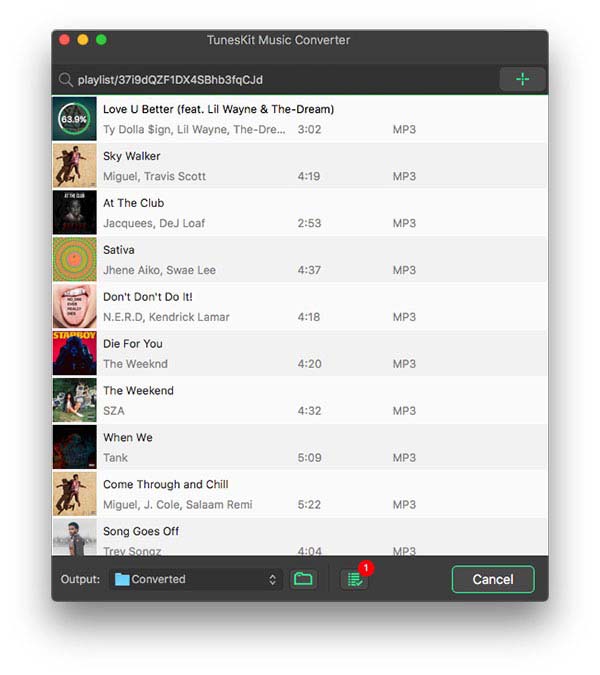 This Spotify music downloading tool is dedicated to removing DRM from Spotify songs/playlists/albums and converting them to common MP3, AAC, WAV, and other formats even with Free account. It's able to keep the lossless music quality and ID3 tags of the songs while downloading. You can feel free to download all the best Spotify playlists and play them offline without Premium.
More Spotify Tips You May Also Like

Matt Smith is an amateur writer engaged in ViWizard in 2013. He is a movie lover who write a lot of movie reviews for many websites and blogs.