Nowadays people prefer to use streaming services to listen to music. Among these streaming services, Spotify has a great performance. Spotify now has become the biggest music streaming service all around the world. The huge library and excellent listening experience have attracted millions of users. And the number of new users is still increasing today.
Though the user experience of Spotify is good, sometimes the Spotify app will appear some errors. Many people have asked on Reddit "Why my Spotify keeps pausing sometimes?" It's not a rare case now. So we have collected 8 solutions to help you fix this error. If you want to know how to fix Spotify keep pausing, just follow this article.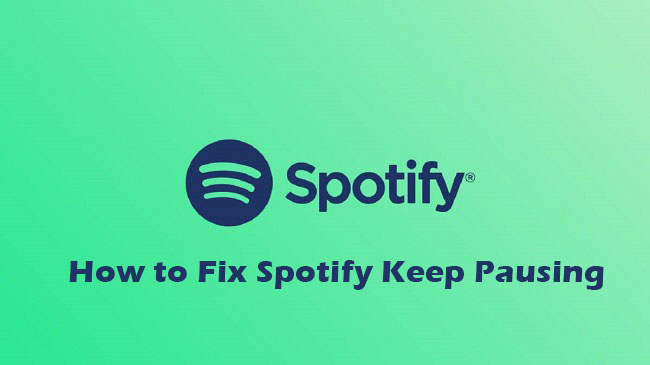 Part 1. Why Does My Spotify Keep Pausing
"Why does my Spotify keep pausing at 10 seconds?" The biggest cause of Spotify not working is the use of Low Power Mode and Data Saver Mode. When activated, both of these modes block background programs from drawing power from the battery or from accessing the internet to save data.
Another factor that may impede a seamless Spotify listening experience is that the Spotify account may be used on two devices at the same time. In this instance, you must sign out of all devices and then sign back in. It is also possible that the software is operating wrongly, in which case restarting the application and the device will resolve the issue. In the following part, we will tell you what to do if Spotify keeps pausing.
Part 2. How to Fix Spotify Keep Pausing
Spotify keep pausing is not a difficult problem, you can follow the guides below to fix it by yourself. Here are the methods you can try when your Spotify keeps pausing on iPhone. Android and tablet users can also refer to the method, but there's a slight difference.
Way 1. Disable Low Power Mode
When your phone is in the Low Power Mode, it will automatically stop the playing of Spotify. You can close this mode in Settings.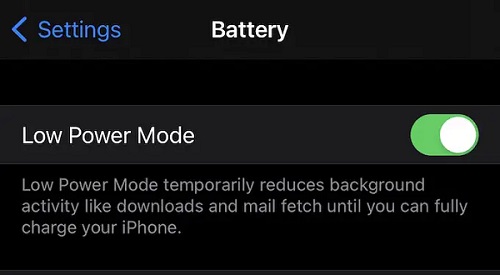 Step 1. Go to the Settings app.
Step 2. Scroll down and choose the Battery option.
Step 3. Turn off the toggle of Low Power Mode.

Way 2. Disable Data Saver Mode
The Data Saver Mode will limit the data usage of Spotify. If you have turned on this mode on Spotify, it will limit the data usage, so you may get a smooth listening experience. To ensure the correctly playing, you can disable this mode in the Settings under Spotify.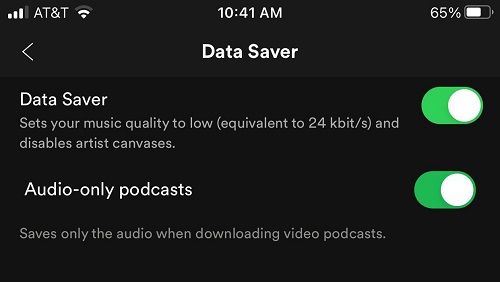 Step 1. Open the Spotify app on your device.
Step 2. Enter the Settings and choose the Data Saver option.
Step 3. Drag the slider to disable the mode.

Way 3. Sign Out Everywhere
When you are logged into a Spotify account on more than one device, you need to be aware that you cannot use one account on more than one device at the same time, otherwise, Spotify will stop working.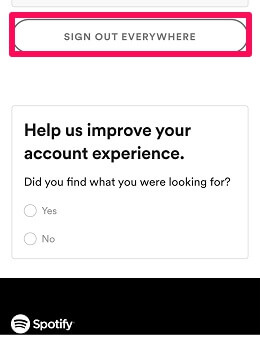 Step 1. Open a browser and navigate to Spotify's official website. Access your Spotify account.
Step 2. After signing into Spotify, go to the Profile tab and select the Account tab.
Step 3. You will now be sent to the Account Overview page. SIGN OUT EVERYWHERE may be found by scrolling down this page.

When you have signed out of all devices, now you can relog into your Spotify account on your device to correctly play.
Way 4. Restart the Spotify App and Your Device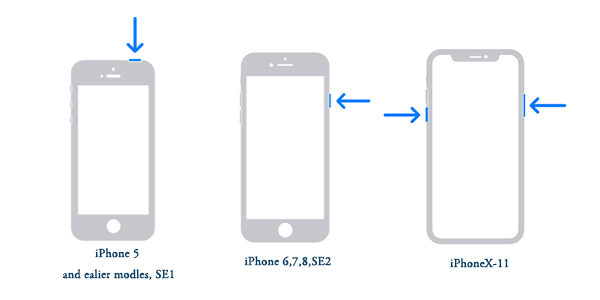 Another easy way to fix the error is to restart the Spotify app and your device. To restart the app, you need to press and hold from the bottom of your phone and slide to the middle to open the Task Manager, find and close the Spotify app.
To restart your device, just long press the Power slide button for a while and choose Power Off. Wait for a few seconds, and press the Power button to restart the device.
Way 5. Update the Spotify App and Operating System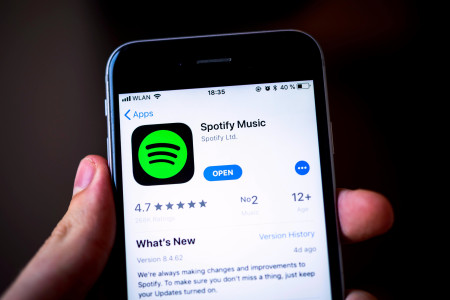 The issue might be that your Spotify app or operating system of the device is no longer up to date. Spotify, like any other software, is subject to frequent modifications in order to keep up with and incorporate new technological developments. So, if the problem remains after logging out and back in, or restarting the Spotify app, see whether an update is available under Settings. If there is, refresh the Spotify app and attempt again to play music.
Way 6. Reinstall the Spotify App
Whether you're experiencing Spotify keep pausing on your phone or on your computer, the simplest approach to resolve the issue is to uninstall the program from your device. Then, on your device, install the most recent version of the Spotify app. Log in to Spotify and play a song to test if the app is functioning properly.
Step 1. On the Home page of your device and long press the Spotify app.
Step 2. Tap the Delete button and confirm to uninstall the Spotify app.
Step 3. Go to the app store to redownload the Spotify app.

Way 7. Check Your Bluetooth Device
Did you transfer Spotify audio to other devices using Bluetooth or Spotify Connect? If this is the case, disconnect these connections. You should also check to see if any other apps on your smartphone export audio. If not, the sound card or other hardware may be malfunctioning.
Ultimate Method to Avoid Spotify Keep Pausing
If you want to totally solve this problem, you can download Spotify music for offline playing. Since we have known that Spotify is encrypted files that can only be played within the subscription. Can you listen to Spotify music after the subscription? Of course, all you need to do is convert the Spotify music to an open format like MP3.
Here's a professional music converter for converting Spotify music to MP3 with lossless quality. ViWizard Spotify Music Converter is designed to convert Spotify music to MP3, WAV, AAC, FLAC, M4A and M4B. It is suitable for both free and premium users and allows you to customize your Spotify music. It can also convert Spotify songs at up to 5 times quicker speed. After conversion, you may play Spotify music on any device.

Key Features of ViWizard Spotify Music Converter
Download and convert Spotify music to common audio formats for free
6 audio formats including MP3, AAC, FLAC, WAV, M4A, M4B for you pick
Remove ads and format protection from Spotify music at 5× faster speed
Preserve Spotify contents with the original audio quality and full ID3 tags
The Final Word
In this article, we have shown you 8 ways to fix Spotify keep pausing on your device. If you are facing this problem, you can follow the solutions above to fix it. If you want to totally solve this problem, you can use ViWizard Spotify Music Converter to download Spotify music for offline playing on other devices. It can help you free your Spotify playlists on any device you like.