Q: "I use the Spotify desktop app on windows 10 and recently the audio would stutter every couple seconds while playing songs, this has been happening for at least a week now. The issue isn't as bad but still is there in the Spotify web player."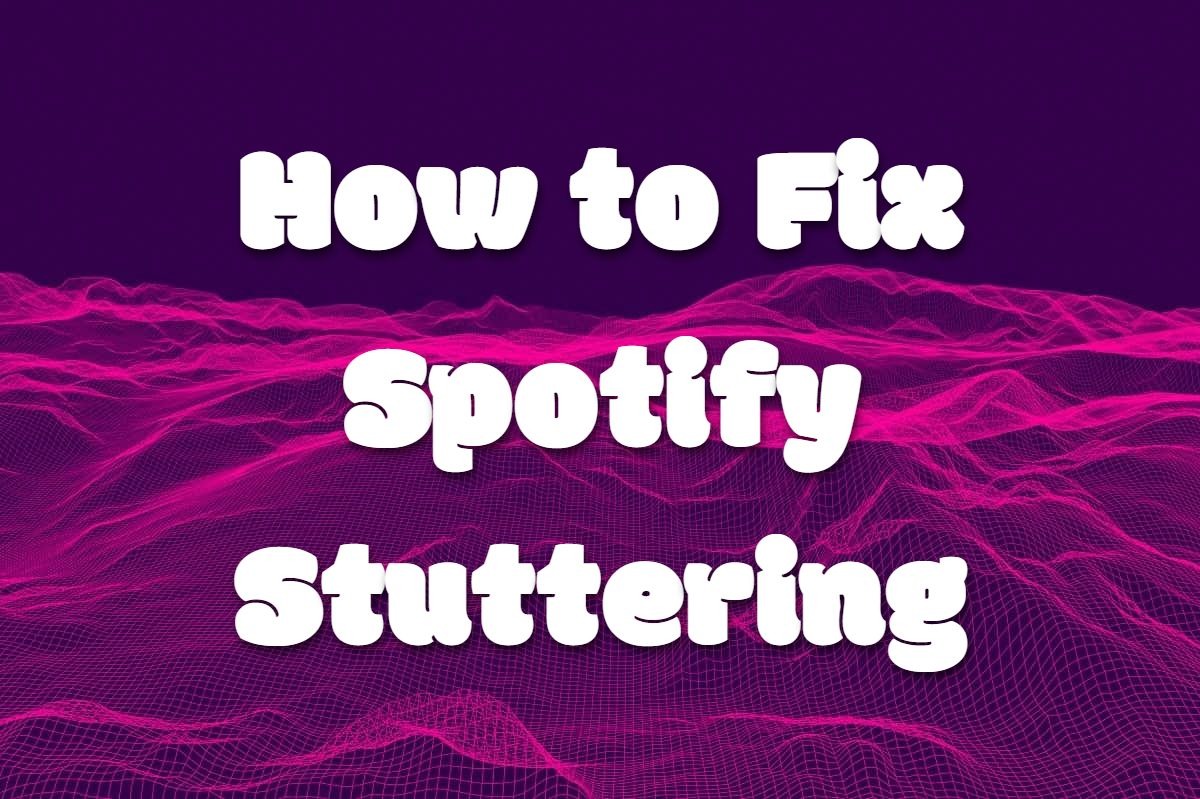 It's never a pleasant experience when you open Spotify on your device and start playing songs, only to find that every song you want to play is stuttering. This has been a consistent problem for many users for years because that Spotify hasn't issued a solution to this glitch yet. But there are still workarounds you can try to fix Spotify stuttering. In the following parts, we are going to show you the solutions to fix Spotify stuttering on your computer and phone.
Why Does My Spotify Keep Stuttering?
If your Spotify appears to be working but keeps stuttering while playing music, it would be a common issue appearing in Spotify. Some users would want to know why is Spotify stuttering. Spotify stuttering would be caused by lots of reasons according to the different device. If your Spotify has a corrupted cache file, the issue of stuttering would happen in Spotify. Also, if your device is connected to a poor network or is running in any battery-saving option, then it might be the reason for stuttering.
How to Fix Spotify Stuttering on PC & Mac
Now you have known a part of reasons resulting in Spotify stuttering, then you can try solving the issue from those aspects. In this part, you will find some of solutions to fix Spotify stuttering on Windows 10/Mac issue.
Solution 1. Check the Internet Connection
If you're using Spotify under a poor network connection, it may cause the stuttering problem. To check the internet connection, you can click on the internet icon on the bottom right menu on the screen of your Windows 10 computer, then click Trouble problem. Or you can go to System Preferences > Network and then check the internet connected on your Mac computer.

If the internet network is working well, open Spotify on your computer and go to Settings by clicking your profile photo. In the Settings window, find Proxy and change the Proxy type to Auto Detect or No Proxy.
Solution 2. Enable the Hardware Acceleration
Hardware Acceleration on Spotify will enable the app to run faster. If it is currently disabled, click on the three-dot on the top left of the Spotify app. Go to View and you'll find Hardware Acceleration then click on it to enable this feature.
Solution 3. Restart Your Computer and Spotify
If your computer has been on for too long, or it's just running too many apps at the same time, the best good choice is to give it a restart. And the Spotify app as well.
Solution 4. Log out of Spotify and Log into Again
When you log into Spotify with the same account on your another device, then your music will not be played normally. In this case, you can log out of your Spotify on another device or and log into it on the device you're using now.
Solution 5. Unstall and Reinstall the Spotiy App
If you still can't fix the Spotify Choppy issue, one of the workable ways will be to delete and reinstall the Spotify app on your computer. Note that this method will delete all the content you previously downloaded on Spotify.
How to Fix Spotify Stuttering on Android/iPhone
If you're having Spotify stuttering on Android or iPhone, you can also try the restart and reinstall methods that are previously introduced in the former part. And if those solutions still can't solve your problem, here are more tops.
Solution 1. Clear Spotify Cache
It happens that when you're playing a corrupted Spotify cache file, the song will become choppy. To clear Spotify cache, go to Settings > Storage > Delete Cache. Then restart the app after deleting the cache.
Solution 2. Turn off Spotify Connect
Some users come across the Spotify playback issue when they use the Spotify Connect to play songs on other devices or speakers.
The only solution for this is to turn off Spotify Connect. But what if you still want to play Spotify songs on Bluetooth speakers from your devices? Keep reading.
How to Play Spotify Music without the Spotify App
Since Spotify hasn't launched an official solution to fix the Spotify stuttering issue, users may confront this problem every now and again. So, is there a way to permanently overcome it? Sure! You could download Spotify songs for playing without using the Spotify app. Here you do need the help of ViWizard Spotify Music Converter.
Designed with an easy-to-use interface, ViWizard Spotify Music Converter can enable you to download and convert songs from Spotify to several popular audio formats, including MP3, AAC, M4A, M4B, WAV, and FLAC. Also, it can handle the conversion of Spotify music at up to 5× faster speed. After conversion, you can move Spotify songs to any device for playing.

Key Features of ViWizard Spotify Music Converter
Convert Spotify songs to MP3 and other formats
Download any Spotify contents at 5× faster speed
Play Spotify songs offline without Premium
Fix Spotify stuttering issue forever
Save Spotify with the original audio quality and ID3 tags
Step 1

Import Spotify Songs to the Conversion List

The opening of ViWizard Spotify Music Converter will automatically load the Spotify app. Then go to browse the music library in Spotify and find any track, album, or playlist you want to download and convert. You can drag and drop those target items to the interface of the converter, or you can copy and paste the music link into the search bar on the converter.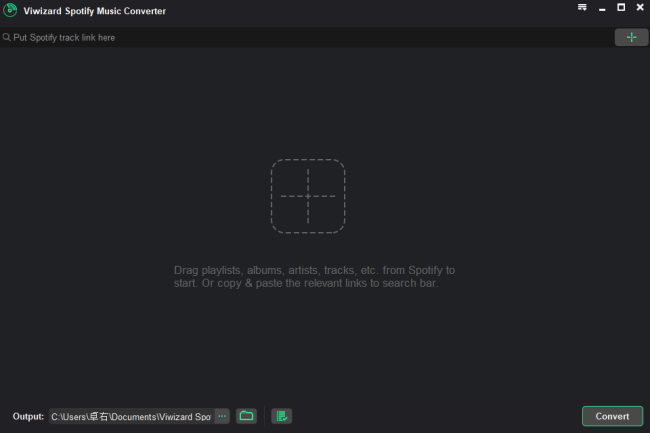 Step 2

Configure the Output Parameters for Spotify

ViWizard software allows you to personalize the output audio parameters by clicking the menu bar and selecting the Preferences option. In the pop-up window, you can choose the output format and set the bit rate, sample rate, and channel. There are six output audio formats for you to choose from, including MP3, AAC, M4A, M4B, FLAC, and WAV.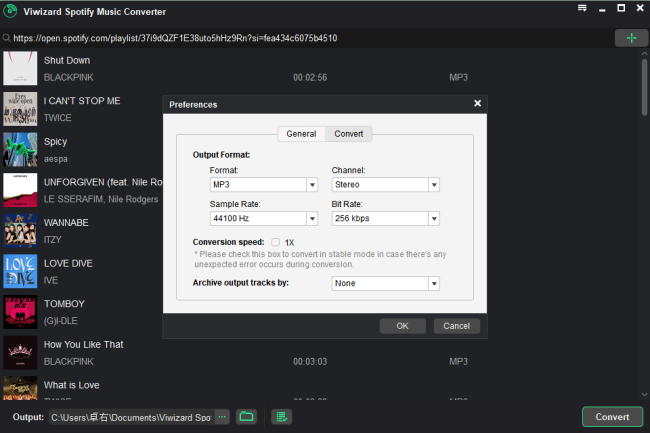 Step 3

Start to Convert Spotify Music Tracks to MP3

To make ViWizard software download Spotify songs, you only need to click on the Convert button at the bottom right corner of the converter. Then ViWizard software will download and save Spotify songs to your computer as the format you specific. After completing the conversion, you can browse the converted songs by clicking the Converted icon.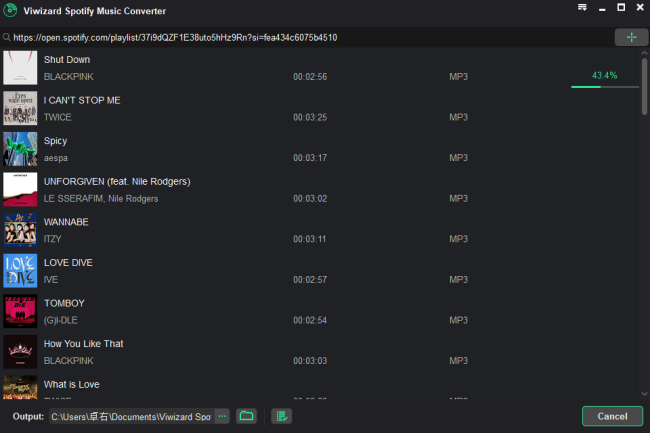 Step 4

Play Spotify Anywhere without Stuttering Issue

Now you can play those downloaded Spotify songs through other media players. Or you can transfer Spotify songs to your phone or any other device for playing without the Spotify app. Thus you will not have the stuttering issue anymore.
Conclusion
There are lots of problems happening while using Spotify to play songs. Spotify Stuttering is one of the issue that can affect the playback of Spotify music. With the above methods, you are able to solve the issue on your computer or mobile device. Have a try of ViWizard Spotify Music Converter, and you'll find it out.
More Spotify Tips & Tricks