Does anyone know how to listen to Spotify on Apple Watch? I'd love to make my Spotify experience completely portable. So, is there any method to play Spotify on Apple Watch? Or ever offline without brining my iPhone?
- Jessica from the Spotify community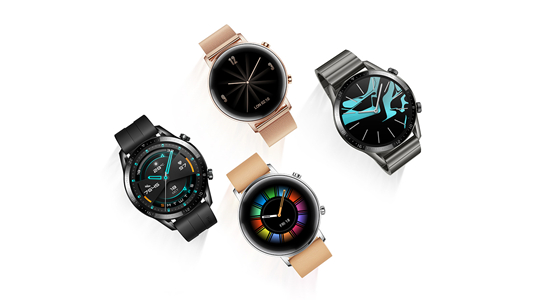 If you're looking for a sleek-looking wearable with long battery life, HUAWEI WATCH GT 2 could be a good option for you. With HUAWEI's self-developed wearable chip Kirin A1, the dual-chip design, and intelligent power-saving technology, it serves you day and night for up to 2 weeks. Besides, HUAWEI WATCH GT 2 does great in other features, and it also creates a huge convenience of audio listening.
With its function of music playback, you can store lots of local music files to the watch for offline listening. Here we'll introduce a method on how to play Spotify on HUAWEI WATCH GT 2 without phone. Then it's easy for you to listen to your favorite Spotify songs when running or jogging, being able to leave your phone at home and free yourself from the cultures of your phone.
Part 1.

How to Get Spotify Music on HUAWEI GT 2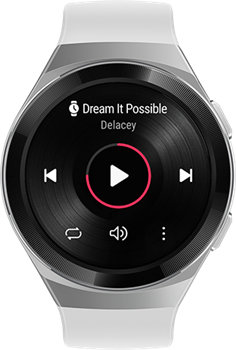 Despite the Huawei GT 2's impressive capabilities as a smartwatch, Spotify has not yet extended direct support for its streaming service on this device. Currently, Spotify exclusively caters to platforms like Apple Watch and Samsung Galaxy Watch, leaving Huawei GT 2 users in search of a workaround to enjoy their favorite tunes.
Given the absence of a dedicated app for Huawei GT 2, Spotify users find themselves unable to stream directly to their smartwatches. This limitation prompts users to explore alternative methods for seamlessly integrating their Spotify playlists with the Huawei GT 2.
The Solution: ViWizard Spotify Music Converter.
Enter the ViWizard Spotify Music Converter - a solution crafted to address this compatibility challenge. Tailored to overcome the absence of a native Spotify app on Huawei GT 2, ViWizard empowers users to download and convert Spotify music into formats supported by the smartwatch.
While the Huawei GT 2 supports a variety of music file types for seamless playback, including MP3, AAC, WAV, FLAC, M4A, and OPUS, Spotify primarily offers its content in a proprietary format. As a result, a conversion process becomes necessary to align Spotify tracks with the Huawei GT 2's compatible formats.
This is where ViWizard truly excels. As a leading music converter and downloader, ViWizard supports 5 formats compatible with Huawei GT 2 - MP3, AAC, FLAC, M4A, and WAV. Through this versatility, ViWizard ensures that after the conversion process, your Spotify music seamlessly aligns with the supported file types of the Huawei GT 2, delivering an enhanced and uninterrupted listening experience directly from your wrist.

Key Features of ViWizard Spotify Music Converter
Free Trial
Free Trial
* Security verified. 5, 481,347 people have downloaded it.
Download Spotify songs, albums, playlists, podcasts, audiobooks
Convert Spotify music to lossless MP3, AAC, FLAC, WAV, M4A, M4B
Support playing offline Spotify music on any device at any time
Compatible with Windows and macOS, as well as, the latest Spotify
Part 2.

How to Download Spotify Music to HUAWEI GT 2 for Playing

Start by downloading ViWizard Spotify Music Converter from the provided buttons, and effortlessly converting Spotify tracks into compatible formats, such as MP3.
Step 1

Add Spotify Songs or Playlist to ViWizard Software

Launch ViWizard Spotify Music Converter on your computer and wait for the automatic opening of Spotify. In Spotify, go to your music library and select songs, playlists, or albums to download. Then you can directly drag and drop Spotify songs to the main interface of ViWizard software.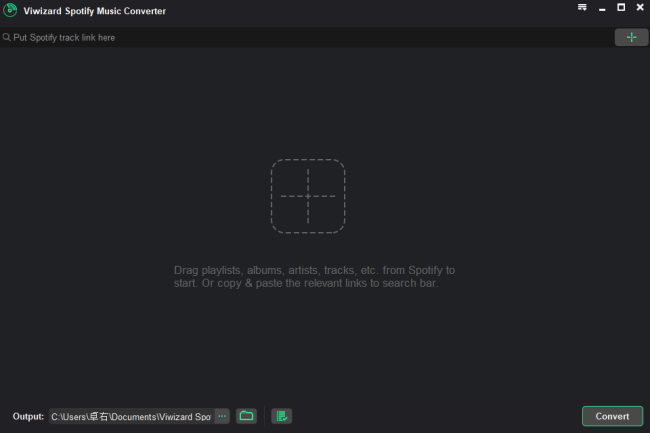 Step 2

Customize the Output Audio Parameters for Spotify

Then you can click on menu > Preferences to change the output audio format. From several audio formats available, you can select MP3 or AAC as the output audio format. In addition, you can change the bit rate, sample rate, and channel.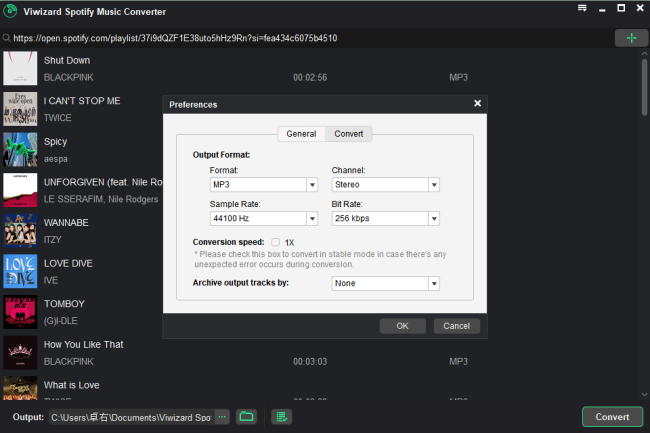 Step 3

Download and Convert Spotify Music to MP3 or AAC

Once all the setting is completed, you can click on the Convert button and ViWizard Spotify Music Converter will download music from Spotify to your computer. After conversion, you could go to browse all the converted Spotify songs by clicking on the Converted > Search.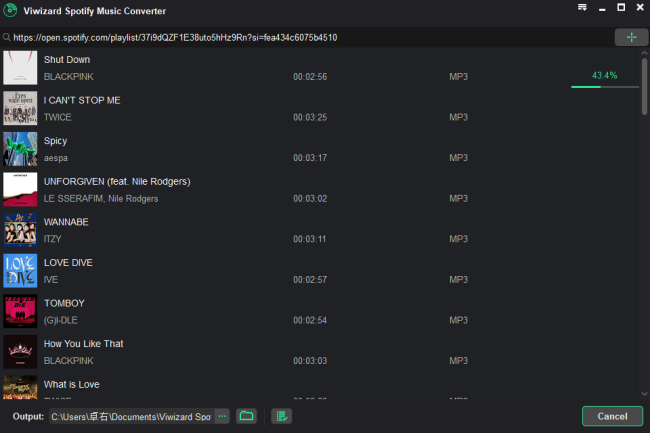 Part 3.

How to Move Spotify Music to HUAWEI GT 2 for Playing

Now that you've converted your favorite Spotify tracks with ViWizard, let's make it easy to transfer these tunes to your Huawei GT 2 Watch using the Huawei Health app. This ensures you can groove to your ViWizard-converted Spotify music directly from your wrist, no phone required. Follow these user-friendly and accurate steps:
3.1 Import ViWizard-Converted Spotify Music to Huawei GT 2 via Huawei Health:
To get your ViWizard-converted Spotify songs onto your Huawei GT 2 Watch, let's use the Huawei Health and Huawei Music app. Follow these simple steps:
Make sure your Huawei GT 2 Watch is connected to the same WiFi network as your smartphone.
Open the Huawei Health app on your phone and find the "Devices" section.
Select your Huawei GT 2 Watch from the list and go to its details screen.

Tap on "Music," then go to "Manage Music" and hit "Add songs."
Now, choose the ViWizard-converted Spotify songs you want on your Huawei GT 2 Watch.
3.2 Listen to ViWizard-Converted Spotify Music on Huawei GT 2 without Phone:
Now that your ViWizard-converted Spotify tunes are on your Huawei GT 2 Watch, enjoy them without the hassle of a phone. Here's how to play your favorite songs:
Press the Up button to wake up your watch and go to the Home page.
Look for the Music button or navigate to the Music section, then choose "Playing music."
Find and select the ViWizard-converted Spotify songs you transferred to your watch.
Tap the Play button, and voilà! Your ViWizard-converted Spotify music will start playing on your Huawei GT 2 Watch, giving you the freedom to enjoy your tunes on the go.
Conclusion
In addressing the prevalent desire among Huawei GT 2 users to enjoy Spotify songs offline, independent of a connected phone, we've discovered a highly effective solution - the ViWizard Spotify Music Converter. By employing this versatile converter, you can seamlessly transform Spotify tracks into MP3 format, unlocking the ability to save and play your favorite songs offline, even without a premium subscription. The ViWizard Spotify Music Converter empowers you to enjoy an uninterrupted and personalized music experience right from your wrists, making every moment truly yours.