What will you do when you find yourself confined at home? Would you prefer listening to Spotify with your family? Or you want to listen to Spotify together with your friends remotely? Apparently the whole world is going through a tough time, and people need consolations from family members, friends and music. And, why not put them altogether? You can share music your love with your loved ones and of course enjoy what others share to you.
In this passage, I'll introduce the best ways to listen to Spotify together with your family and friends, making sure you'll have the best experience enjoying Spotify music.
Part 1. How to Listen to Spotify Together on Spotify Platform
Whether you're looking to listen to your favorite music together with your friends on Spotify on other social platforms, here're multiple options for both, and are worth to try. We'll start with the options that Spotify offers - Group Session, Friend Activity, and Spotify Blend - and move on to how to use them.
Spotify rolled out a Group Session feature that allows users to share what they're listening under one group. By starting a Group Session on mobile app, users can invite friends to join the group and listen to the same song simultaneously. This feature allows Premium users to listen to Spotify together for a long distance.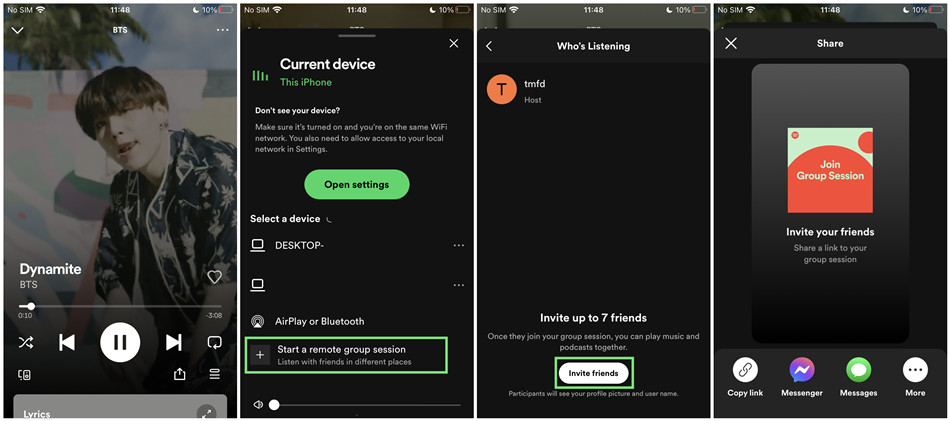 To start a Group Session, you'll need to pick your mobile device to open the Spotify app and stream the content you wish to listen together with your friends. Now go into the selected content's Now Playing and click the connect to a device icon > Start a remote group session. Then you can invite up to 7 friends to listen to Spotify Music.
The very first thing you can try is to have your Friends Activity tab on the desktop experience. Friends Activity is the most flexible option for desktop users to show you what your friends are playing on Spotify. Of course, your music tastes and listening activity are also shared to your friends at the same time.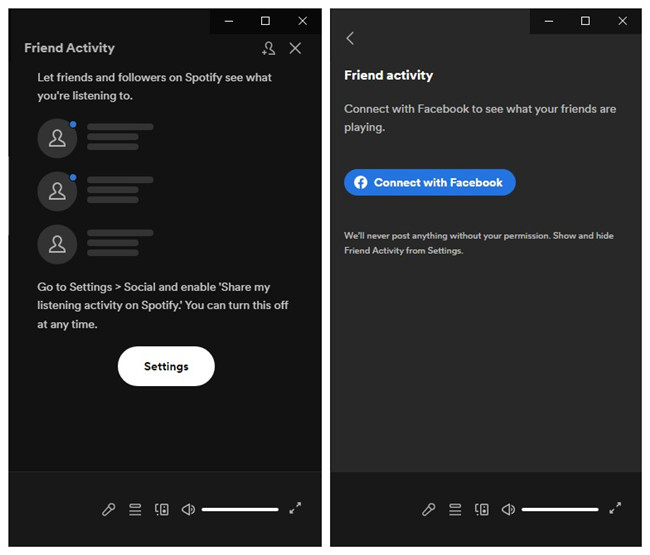 To use Friend activity on Spotify, your Facebook friends are essential. For starters you'll ensure to connect your Spotify with Facebook and then you'll have a bunch of your Facebook friends on Spotify. Next, you'll also need to turn on the "Share my listening activity on Spotify" option under Display Options in the settings of the desktop app. This will open the Friend Activity tab on the right side. If you don't see it, just adjust the window size of your desktop app to make a difference.
How to have more privacy when Friend Activity is enabled?
If you don't want to display your listening from Friend Activity to your friends, you can hide it anytime you want without turning off the Friend Activity tab. All you need to do is to enable another mode on Spotify - Private Session.
Private Session is basically the Private mode of Spotify. It can hide your listening from Friend Activity. That is to say, if you have enabled Private Session, your Friend Activity tab will display your last song. And your listening activity won't update in your Friend Activity tab as long as you are on the Private mode.
Please Note: Private Session ends when you restart Spotify, or after long period of inactivity.
To enable Private Session (at this time your Friend Activity is enabled), hover over your profile on Spotify. If you are on desktop, select Private session and that's it. Of it you are using the Spotify mobile app, scroll to Privacy & Social > Private session, and then turn on Private session.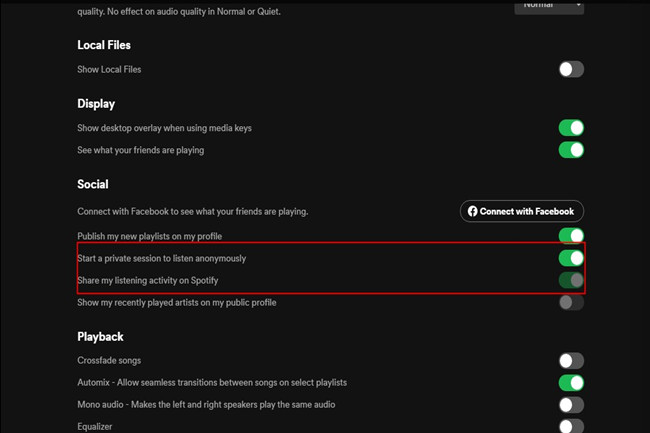 With Spotify's Blend feature, you're able to mix a Spotify playlist with your friends. Then you are able to add songs to a Blend, follow a Blend, download a Blend or leave a Blend at any time. The playlist here are uniquely for you to listen together on Spotify. To access this feature, ensure you have an existing Premium subscription. On both desktop and mobile, you can start to create a Blend and invite your friends to mix it together.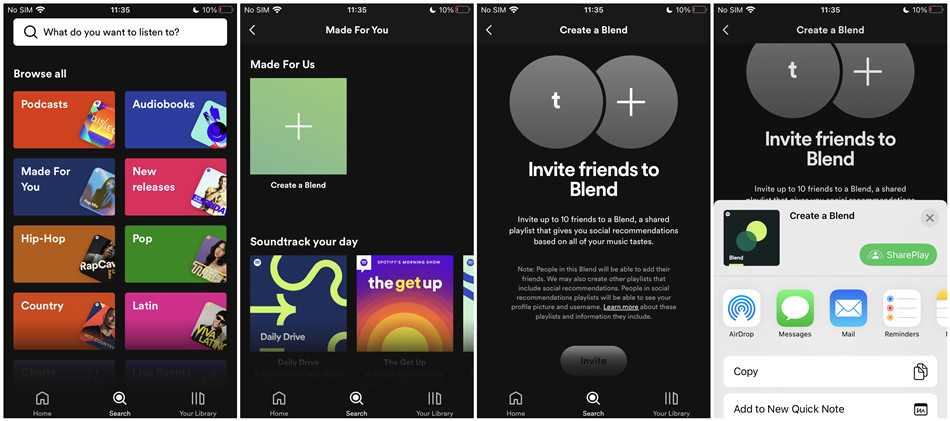 To create a Spotify Blend, go to your Spotify app > Search > Made for You. You can now go into Create a Blend to pick a friend to create a Blend with. Select Invite and send that link copied to your clipboard to your contacts. When your friends join your Blend, the Blend playlist will be named as "FRIEND'S USERNAME + YOUR USERNAME". Then both you and your friends can listen to the playlist together under Made for You tab.
Part 2. How to Listen to Spotify Together on Other Platforms
1. Discord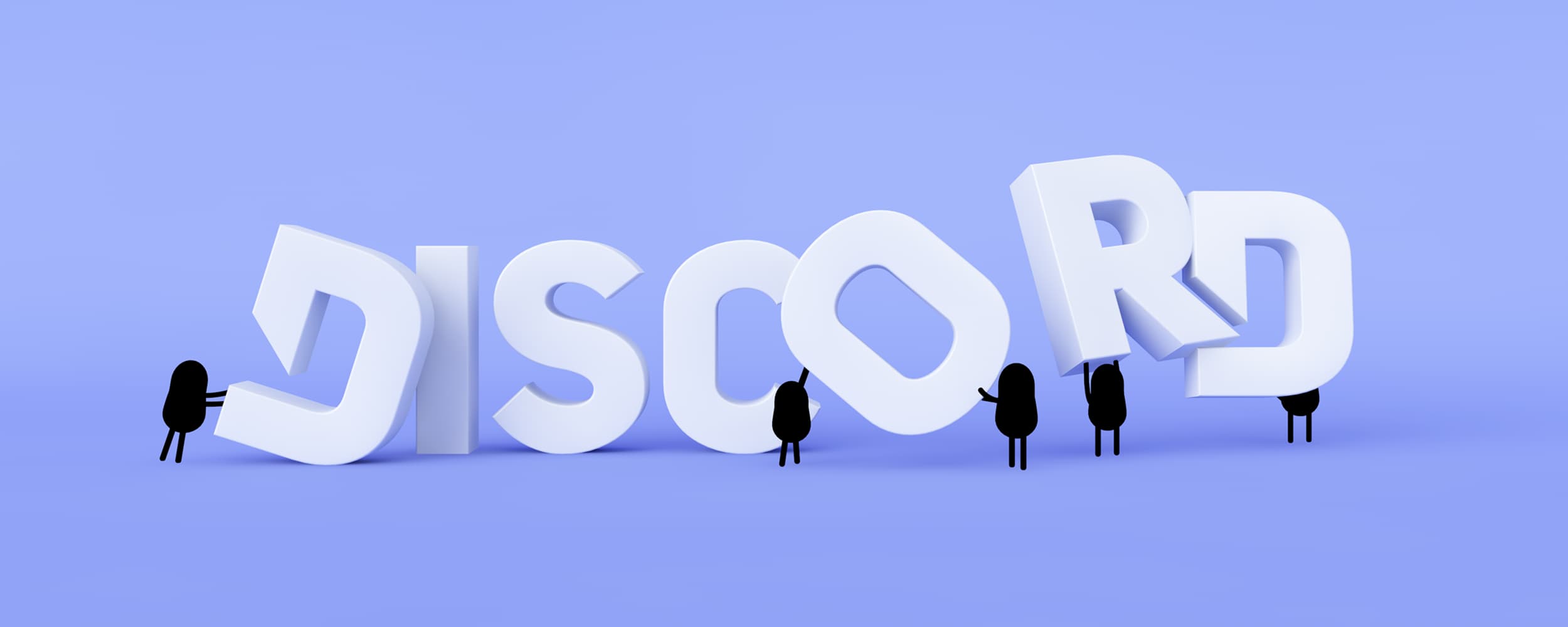 Discord is a free application designed for gaming, education and business communities. It supports text, image, video and audio communication in a chat group or channel.
In this application, you can create a channel and invite your friends. Then you can use the Listen Along feature to share Spotify songs and listen together.
2. Quorus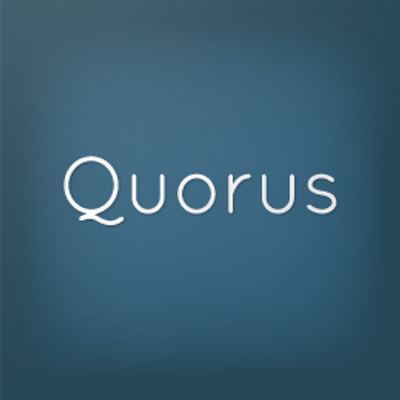 Quorus is a simple mobile app that creates a throughway to listen to Spotify music with your friends.
You can start a listening session and then invite your friends to join. All the members in the same group are able to co-create a collaborative playlist. Quorus supports streaming music from Spotify, which means all group members can listen to Spotify playlist together.
3. Twitch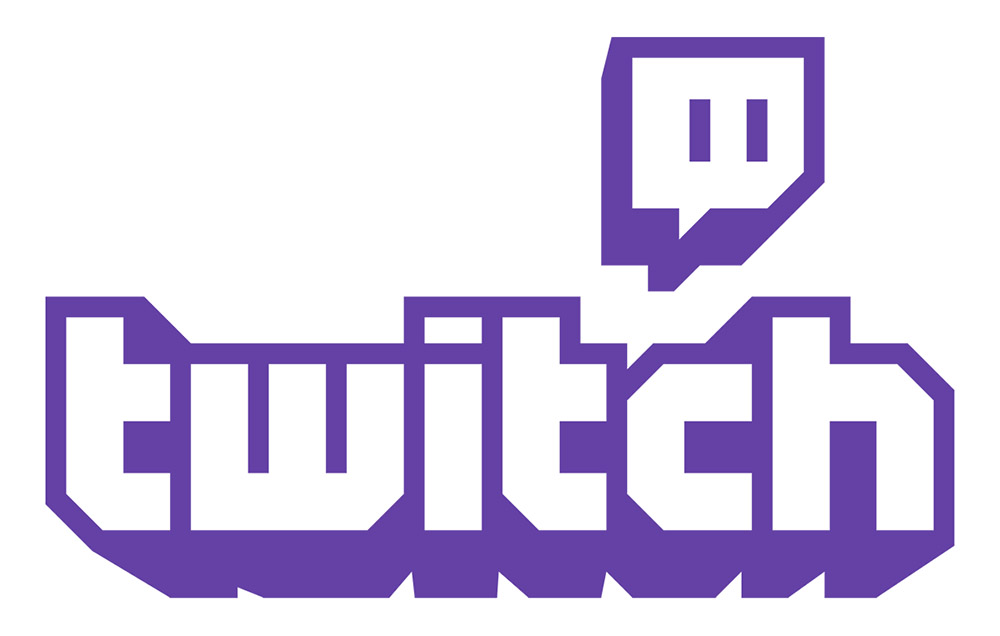 Twitch is an online video streaming service. In its music channel, you can share or play music and interact with viewers.
However, this platform only allows you to play your own music or a small amount of songs that are authorized by Spotify.
4. Festify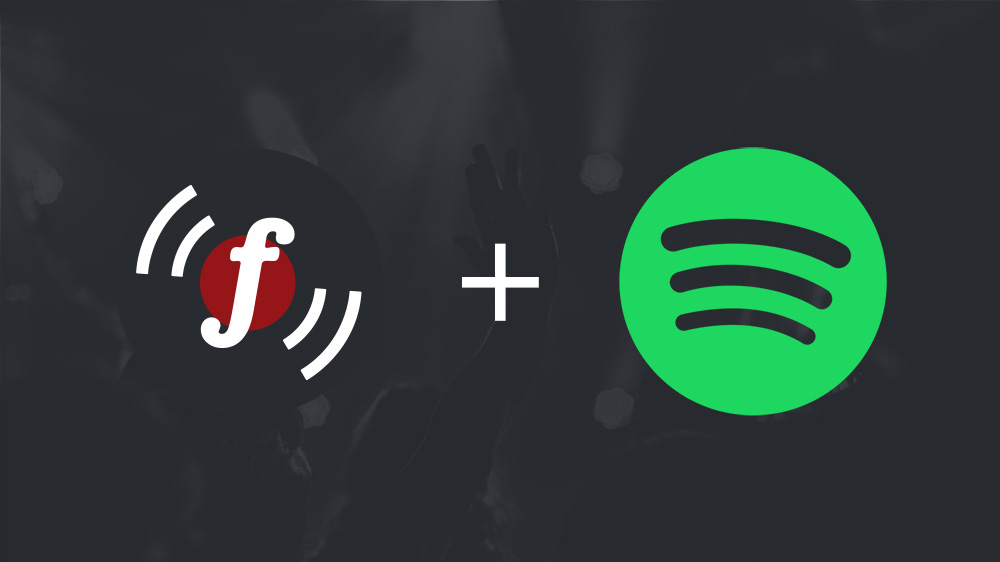 Festify is a free Spotify-powered app that lets users create a party mode to invite other users and listen to Spotify songs together in the same group.
You can start the party by logging into your Spotify account and just have fun. All the guests can vote for songs using smartphone and the track with more votes will move up in the queue.
Also if nobody adds songs to the queue, Festify offers a Fallback Playlists feature to let you directly add playlists from your Spotify account to the queue.
To start a party on Festify:
1. Go to festify.rocks and click Create A Party. You'll then be given a party code automatically.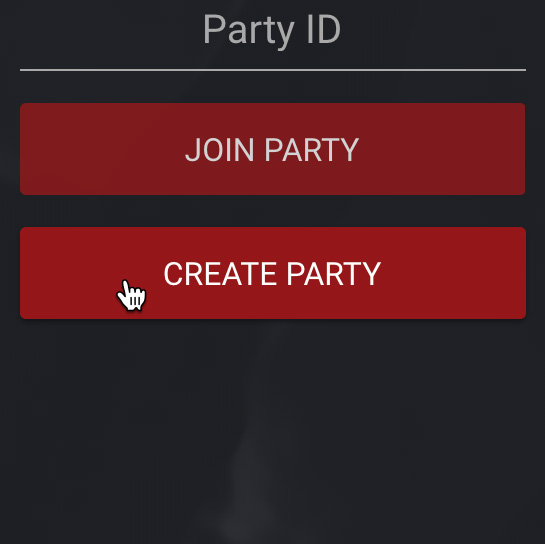 2. Send the party code to your friends and guests can join the party by entering the code in mobile browser.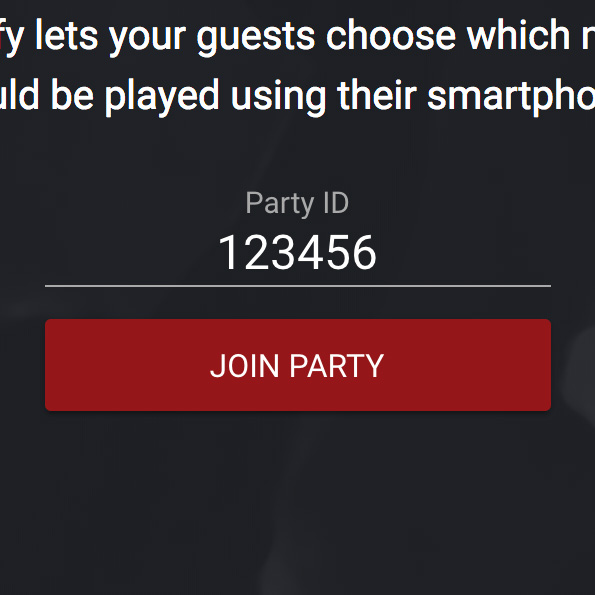 3. Every member in the party can vote for songs they want to be played.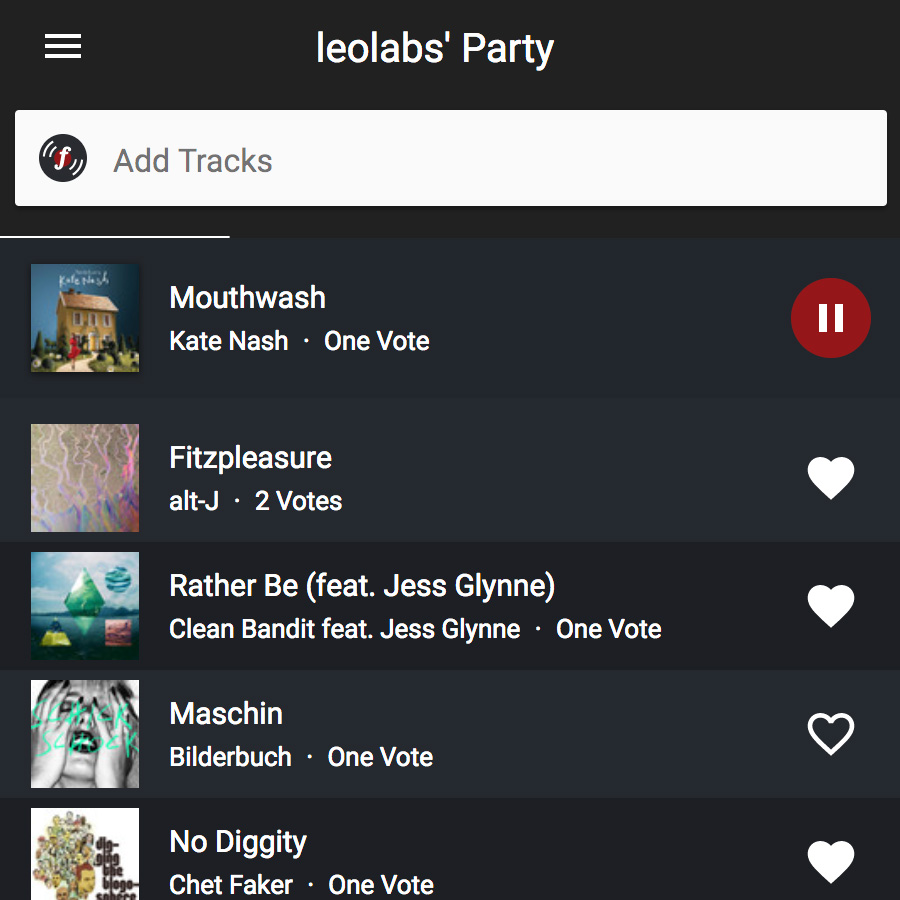 Bonus Tip: How to Send Spotify Music to Others with ViWizard Spotify Music Converter
All these methods listed above to share what you're listening on Spotify require a Premium subscription, and all the guests who accept to join the group also should be Premium users. That's a huge drawback especially for those who don't usually use Spotify to stream music, they have to pay a Premium plan at least for one month to be able to listen together.
But thanks to the ViWizard Spotify Music Converter, you'll be able to download Spotify songs directly to your local file folder without Premium. And then you can share these songs to anyone without any limitations.
ViWizard Spotify Music Converter is designed to convert Spotify audio files into 6 different formats such as MP3, AAC, M4A, M4B, WAV and FLAC. Almost 100% of the original song quality will be kept after converting process. With 5X faster speed, this tool can download Spotify songs within a few minutes.

ViWizard Spotify Music Converter Key Features
Convert and download Spotify songs to MP3 and other formats
Download any Spotify contents at 5X faster speed
Play Spotify songs offline anywhere
Listen to Spotify songs together without Premium
Save Spotify with the original audio quality and ID3 tags
1

Launch ViWizard and Import Songs from Spotify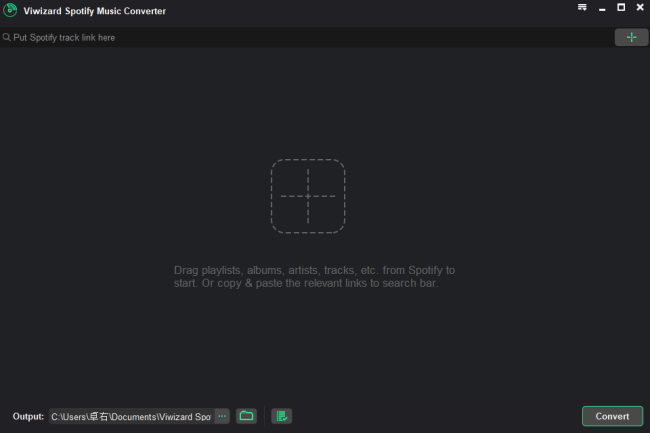 Open ViWizard software and the Spotify will be launched simultaneously. Then drag and drop tracks from Spotify into the ViWizard interface.
2

Set Up Output Parameters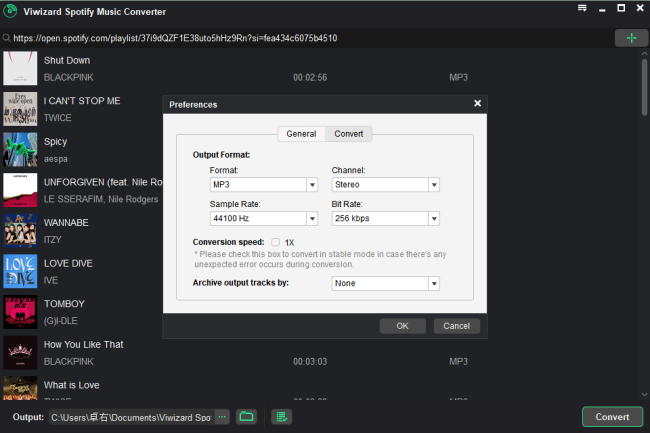 After adding music tracks from Spotify to ViWizard, you can choose the output audio format. There're six options including MP3, M4A, M4B, AAC, WAV and FLAC. And then you can adjust the audio quality by selecting the output channel, bit rate, and sample rate.
3

Start the Conversion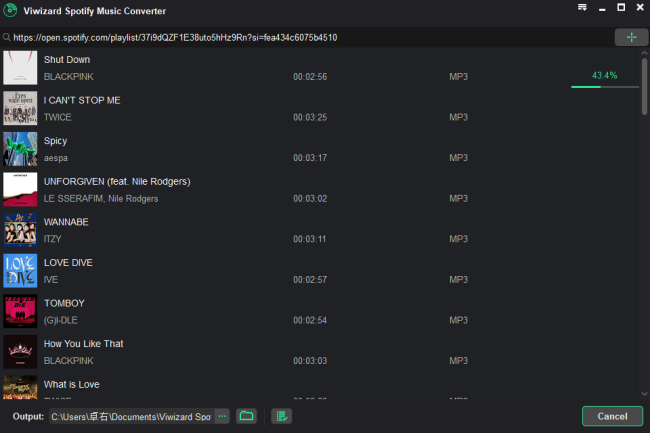 Once all the setting is finished, click the "Convert" button to start loading Spotify music tracks. After the conversion, all the files will be saved to your specified folder. You could browse all the converted songs by clicking "Converted" and navigate to the output folder.
4

Listen to Spotify Songs Together

Now you can feel free to listen to Spotify songs together with your family and friends by sharing these songs with them. Everyone can play them on any media player without Premium.

More Spotify Tips & Tricks