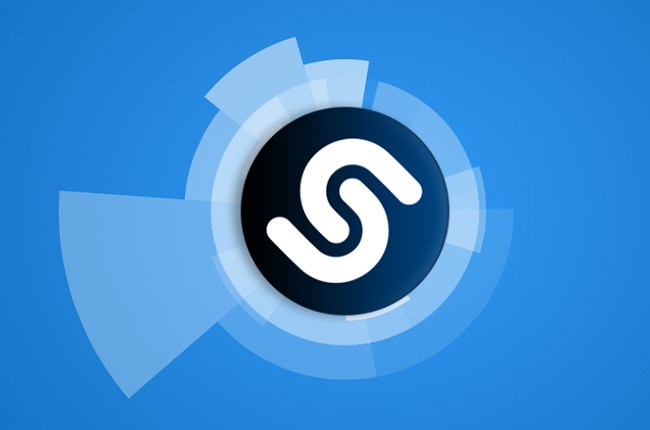 What app will you choose to identify a song when you find it captivating but don't know its name? Some people may say they will use SoundHound to recognize a song and get it on Spotify, but there's another one you can give it a go.
Shazam is one of the most popular song recognition apps. Whenever you hear a song in the club or restaurant, just pick up your phone and open Shazam app. Capture 20 seconds of the song, no matter it's the intro, verse, chorus, bridge or outro, Shazam will immediately show exactly what you're listening to.
Shazam also has integration with Spotify. You can play 30 seconds of the recognized song in the Shazam app, but after you connect Shazam to Spotify, you can play the whole version of the song on the Spotify app. What's more spellbinding is that you can sync your Shazam playlist on Spotify. After linking your Spotify account to Shazam, you can have all your identified Shazam songs on Spotify playlist. But sometimes this feature doesn't work as expected, some of the songs might not be synced properly.
So in the following parts, I'm going to show you how to sync Shazam songs to Spotify playlists in detail and troubleshoot the Shazam and Spotify not syncing issue.
How to Sync Shazam to Spotify
To sync Shazam songs to Spotify, you'll need to sign up for a Shazam account and a Spotify account beforehand. Open Shazam on your device and then recognize a song by tapping the Shazam icon. And now you can start syncing:
1. Tap Library in the upper-left corner of the Shazam window.
2. Tap the cog icon to enter Settings, and then find the Spotify session and tap the connect button.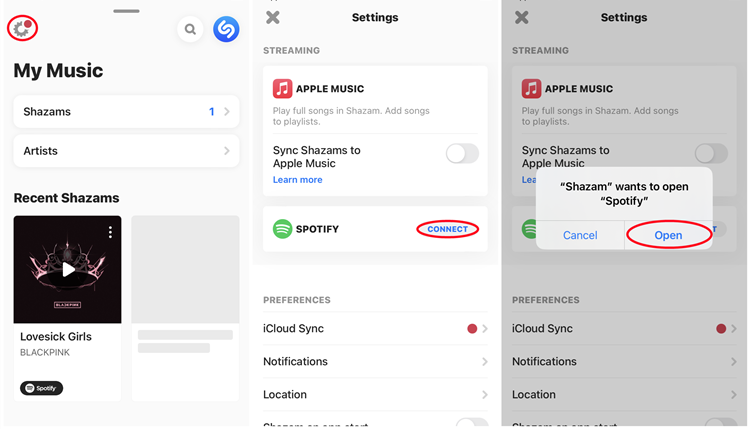 3. Spotify will be pulled up and then tap OKAY to confirm. Then Tap Got It to finish.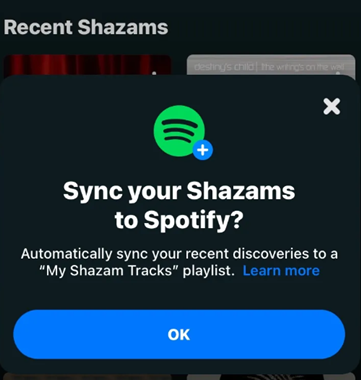 4. After the connection, an Auto-add Shazams to Spotify option will be shown on your Settings. Toggle the switch to activate the auto-syncing feature.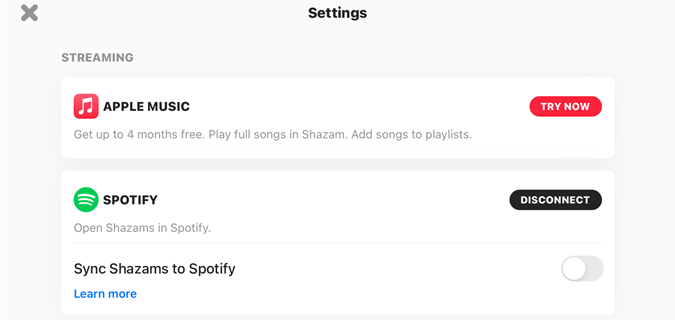 5. A Spotify playlist named as My Shazam Tracks will be automatically created on your Spotify app, all the songs you add on Shazam will be shown in this playlist.
How to Fix Shazam and Spotify Not Syncing
Shazam provides an efficient way to sync its song to Spotify playlist, but this feature feels a bit half-done.
I've been using the automatic sync function where songs I have shazamed show up automatically in the 'My Shazams Playlist'. However the playlist on Spotify only shows 94 songs whereas I've Shazamed 147 songs. And the songs that don't show up seem random - it's not that the first ones don't show or that certain albums don't show. For example I shazamed 3 songs recently from the same album on the same day and only one shows in Spotify. – Sylvia from Spotify Community
Similar problems happen to many users of Shazam and Spotify, some of them can't even sync a single song from Shazam to Spotify. The problems may cause by either Shazam or Spotify, or both of them. To troubleshoot Shazam and Spotify not syncing issue, you'll need to reset the Shazam and Spotify link.
1. Open Shazam and go to Settings, tap DISCONNECT to stop the syncing feature.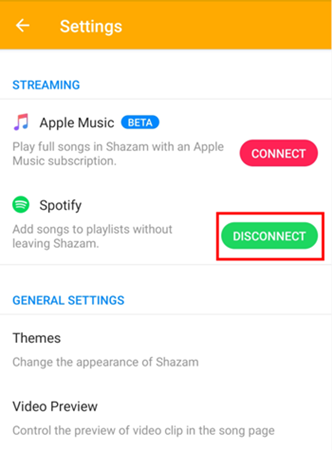 2. Open Spotify and go to My Shazams Tracks playlist, tap the three dots in the upper-right corner to delete the playlist.
3. Go to Shazam and reconnect Shazam with Spotify by steps shown above.
Play Shazam Playlist on Spotify without Premium
Shazam allows users to sync playlist to Spotify, but to be able to play the whole playlist, you'll need to subscribe to Spotify Premium. Otherwise the app will constantly play random songs that are not in your playlist and cut in with ads in the middle of the song.
But with the ViWizard Spotify Music Converter, you can directly download Shazam playlist songs on Spotify and play them anywhere without Spotify Premium.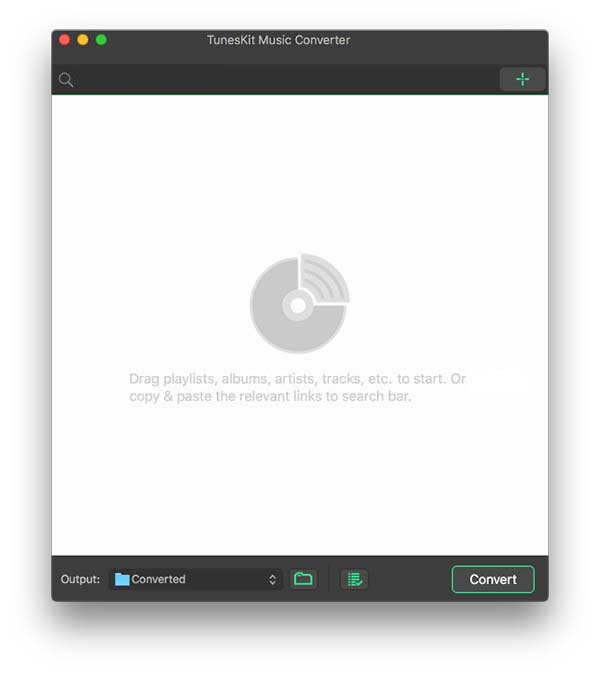 ViWizard Spotify Music Converter is designed to convert and remove DRM from Spotify song files into 6 different formats like MP3, AAC, M4A, M4B, WAV and FLAC. All the original quality of the song will be kept after converting at 5X faster speed. All the songs synced from Shazam can be played without Spotify Premium.

ViWizard Spotify Music Converter Key Features
Convert and download Spotify songs to MP3 and other formats
Download any Spotify contents without premium subscription
Play Shazam Spotify playlist songs with no limitations
Save Spotify with the original audio quality and ID3 tags
1

Upload Spotify Songs to ViWizard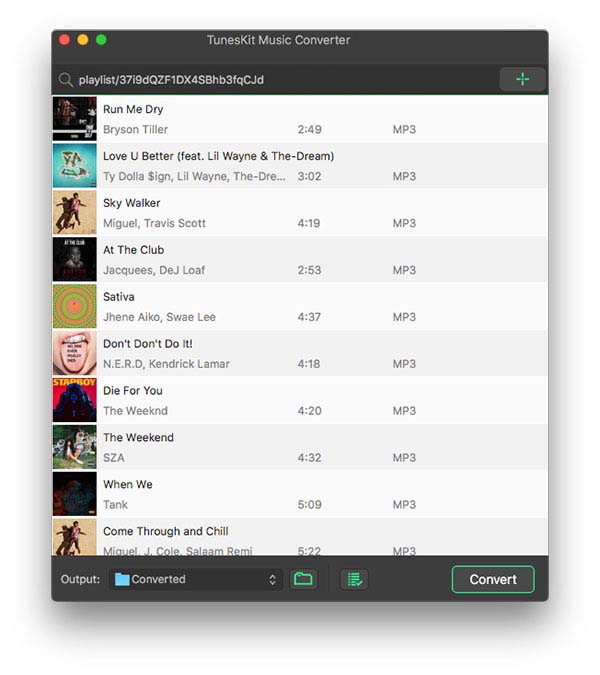 Open ViWizard software and the Spotify will be launched simultaneously. Directly drag and drop tracks from "My Shazam Tracks" playlist on Spotify into the ViWizard interface.
2

Set Up Output Parameters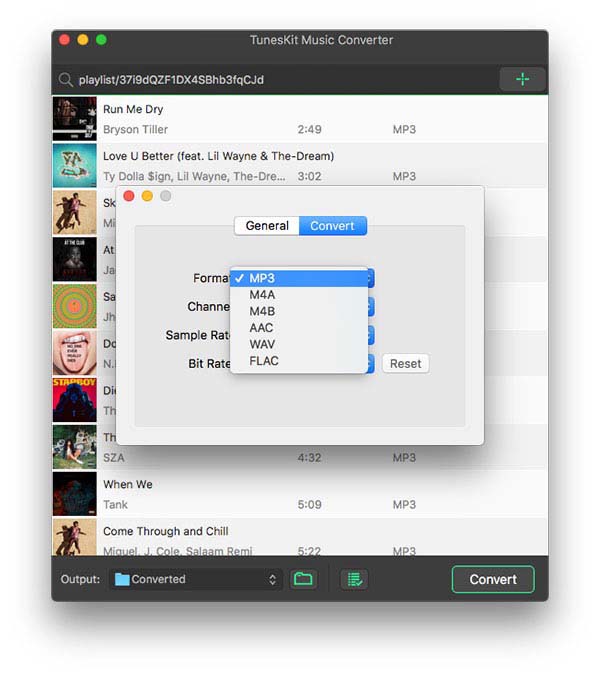 After adding music tracks from Spotify to ViWizard, you can choose the output audio format. There're six options including MP3, M4A, M4B, AAC, WAV and FLAC. And then you can adjust the audio quality by selecting the output channel, bit rate, and sample rate.
3

Start the Conversion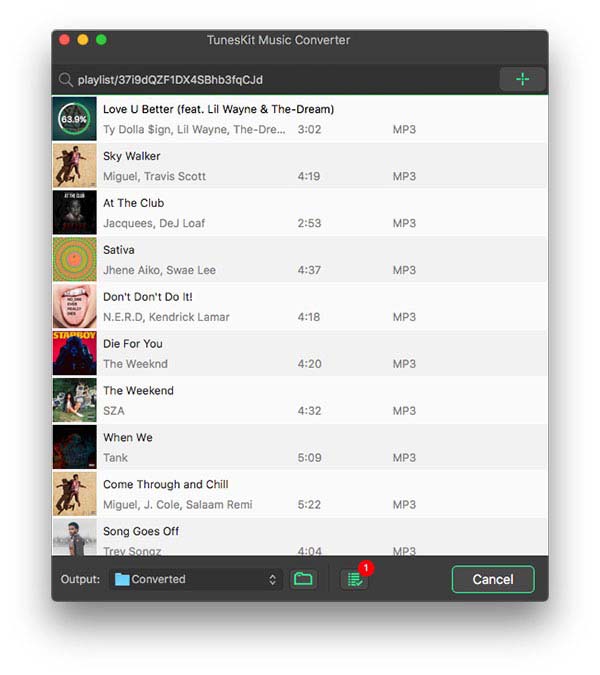 Once all the setting is finished, click the "Convert" button to start loading Spotify music tracks. After the conversion, all the files will be saved to your specified folder. You could browse all the converted songs by clicking "Converted" and navigate to the output folder.
4

Play Full-version Shazam Spotify Playlist Songs without Premium

Now you can feel free to play songs from Shazam Spotify playlist in whole without any hassle. Just go and grab more songs on Shazam, sync them to Spotify and play them uninterruptedly with ViWizard Spotify Music Converter.

More Spotify Tips & Tricks