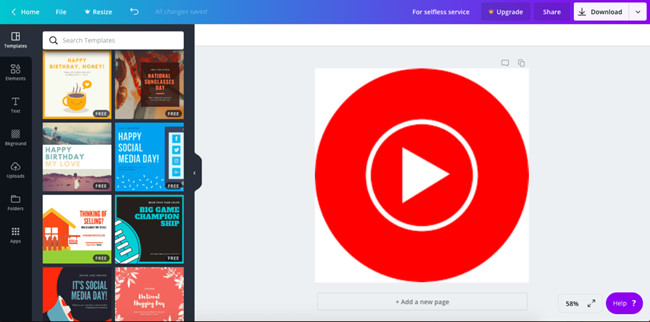 When it comes to creating memorable Canva projects, the addition of music can be a game-changer. Music has the ability to evoke emotions, set the tone, and elevate the impact of your visuals. Whether you're designing a marketing video, an educational presentation, or a social media graphic, the right soundtrack can make your content more engaging, relatable, and compelling.
Canva is your go-to platform for creating eye-catching designs. You can make everything from social media posts to flyers, invitations, and videos with ease. One fantastic Canva feature is its audio library, which lets you add music to your designs effortlessly.
YouTube is a massive video-sharing website with millions of users. It's home to countless music videos, songs, and soundtracks, making it an ideal source for finding the perfect music to complement your Canva designs. However, Canva's built-in music library may not always have the specific track you're looking for. This is where you can tap into your YouTube music library to enhance your creative projects.
Combining Canva and YouTube can lead to amazing results. By adding YouTube music to your Canva creations, you can make impressive videos, engaging presentations, and attention-grabbing social media posts.
Part 1.

Can I Use Music from YouTube on Canva?

Creating a Canva account for free is great to get you started. However, to make the process of adding music from YouTube even more seamless, meet ViWizard YouTube Music Converter, also known as ViWizard Audio Captrue. This nifty tool effortlessly connects Canva and YouTube, streamling the entire process for you.

ViWizard YouTube Music Converter empowers both Premium subscribers and free users to handpick the perfect music from YouTube for your Canva creations. With ViWizard, you can easily grab music directly from YouTube videos and audio, ensuring you always have an extensive music library at your fingertips. Whether you're in the mood for the latest chart-toppers, timeless classics, or unique niche soundtracks, ViWizard has got you covered.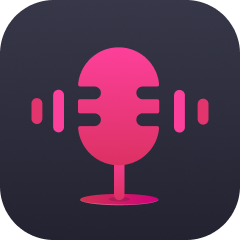 Key Features of ViWizard YouTube Music Converter
Free Trial
Free Trial
* Security verified. 5, 481,347 people have downloaded it.
Convert YouTube Music to MP3, WAV, FLAC, AAC, and more
Record songs, albums, playlists, podcasts from YouTube Music
Support splitting, merging, cutting, and editing YouTube Music
Detect ID3 tags automatically and allow manual editing of ID3 tags
Why Choose ViWizard YouTube Music Converter?
One of the standout advantages of using ViWizard, your trusted YouTube music downloader, is the peace of mind it offers regarding copyright concerns. When you're using music from YouTube for your personal projects, ViWizard ensures that you stay within legal boundaries. It's your legal guardian, making sure your creative endeavors remain on the right side of the law.
Part 2.

How to Download Music from YouTube to Canva

By following these steps, you can seamlessly use ViWizard YouTube Music Converter (ViWizard Audio Capture) to download, customize, and integrate music from YouTube into your Canva projects:
Step 1

Set Up ViWizard Audio Capture

Start ViWizard Audio Capture on your computer. Once launched, you'll see a list of programs on its interface. Check if your preferred web browser is listed among the programs. If it's not, don't worry. You can easily add it by dragging and dropping your browser icon into ViWizard's main interface.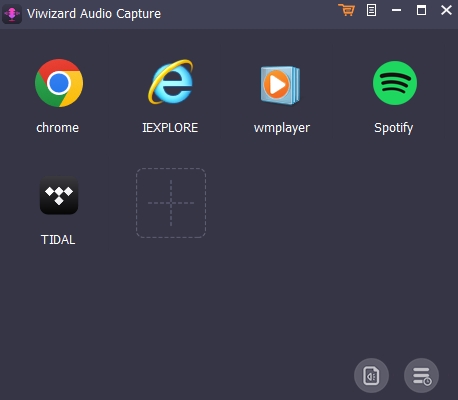 Step 2

Configure YouTube Music Output for Canva

Click on the "Format" icon within ViWizard to configure the output audio parameters. For Canva projects, it's recommended to choose MP3, WAV, or AAC as these formats work well with Canva. After selecting your desired format, click "OK" to confirm your choice.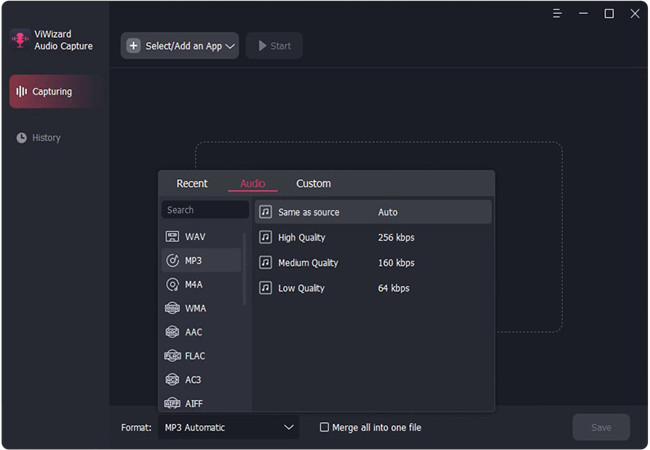 Step 3

Download and Convert YouTube Music for Canva

Inside ViWizard, launch your web browser and navigate to the YouTube website. Start playing the YouTube video whose music you want to use in your Canva project. ViWizard will seamlessly download the YouTube music track as it plays. Allow a few moments for the download to complete. You can also click the "Stop" button to pause the capturing process if needed.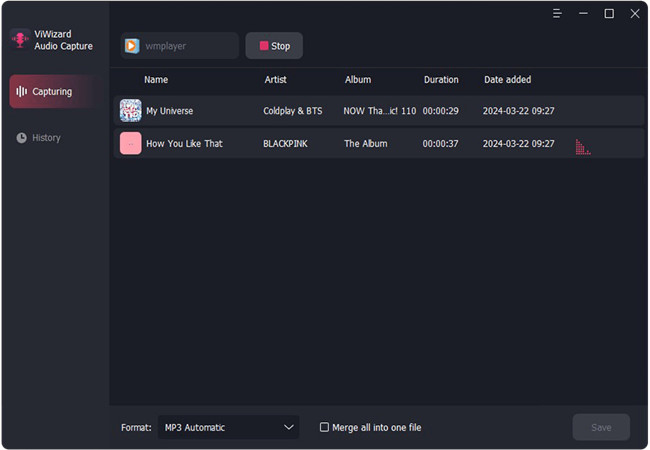 Step 4

Edit Your Captured YouTube Music

The recorded YouTube music will appear in the Capture section of ViWizard. To enhance your captured tracks, click the "Edit" button located next to each track. In the editing section, you can trim, merge, and edit ID3 tags of the downloaded YouTube music to fit your Canva project perfectly.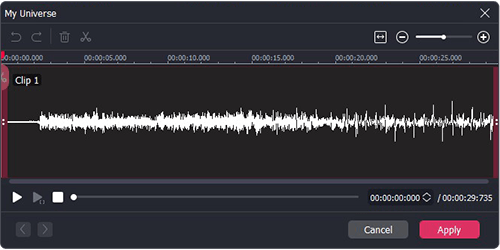 Step 5

Save Edited YouTube Music for Canva

After making the necessary edits and customizations, click the "Save" button to save all the edited YouTube music tracks on your computer. These tracks are now ready to be integrated into your Canva projects, enhancing your designs with the perfect soundtrack.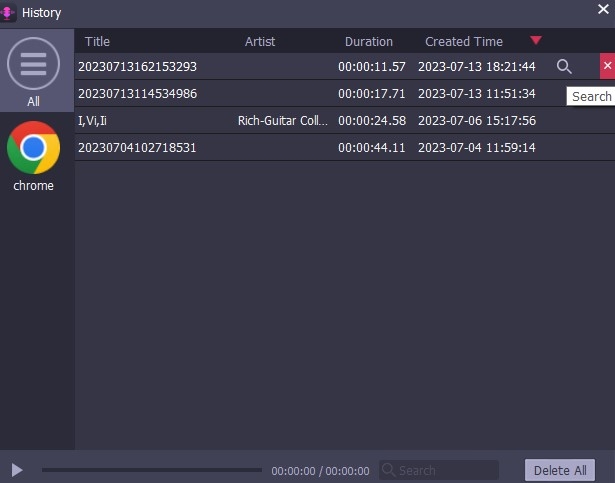 Part 3.

How to Add Music from YouTube to Canva

If you don't already have a Canva account, visit the Canva website and sign up for a free account. You can use your existing Google or Facebook account for a quick registration process.
Step 1

Access Canva
Log in to your Canva account using your registered credentials. If you just created an account, you will be automatically logged in upon registration.
After logging in, you'll land on the Canva dashboard, your creative canvas.
If you're starting a new project, click on the "Create a design" button located in the top right corner.

A drop-down menu will appear, offering a variety of design types to choose from. Select the one that best suits your project, such as a social media post, presentation, or video.
If you have an existing Canva project that you want to add music to, simply locate it on your dashboard and click to open it.
Step 2

Import YouTube Music into Canva
With your Canva project open, navigate to the location where you'd like to add music.
To import the downloaded music from ViWizard, click on the "File" tab in the upper left corner.
Next, click the "Import files" button.

Choose the music files you downloaded using ViWizard from your computer. The music will now be added to your Canva's audio library.
Click the "Audio" tab from the editor side panel to access the uploaded music files.

Click on the track to add it to your design.
Step 3

Edit Music Settings in Canva
To fine-tune the music settings within Canva, click on the added music element in your project.
You'll see options for adjusting the volume, duration, and more. Experiment with these settings to ensure the music aligns perfectly with your design.

Before finalizing your project, it's essential to preview it with the added music to ensure everything looks and sounds just right.
Click the "Play" button within Canva to review your project with the integrated music.
Once you're satisfied with the result, click the "Download" button to save your Canva project, complete with the added YouTube music.
Conclusion
In essence, ViWizard YouTube Music Converter is your creative companion, your music curator, and your copyright protector, all rolled into one. It's the key to unlocking the full potential of music in your Canva designs while ensuring a smooth and legal process.