There are more and more participants in the streaming music service market. Apple Music and Pandora are among them. Apple Music vs Pandora: Which one do you prefer?
Apple Music allows you to listen to tens of millions of great songs. It has many wonderful features, including downloading songs and playing them offline, displaying lyrics in real time, listening across devices, recommending new songs according to your preferences, and Selected playlists from editors, etc.
Pandora is one of the selected apps of the Apple Store, music, and multimedia software. It is committed to providing users with free music and broadcasting and has a certain user base in North America.
This article will cover a comparison between Pandora vs Apple Music.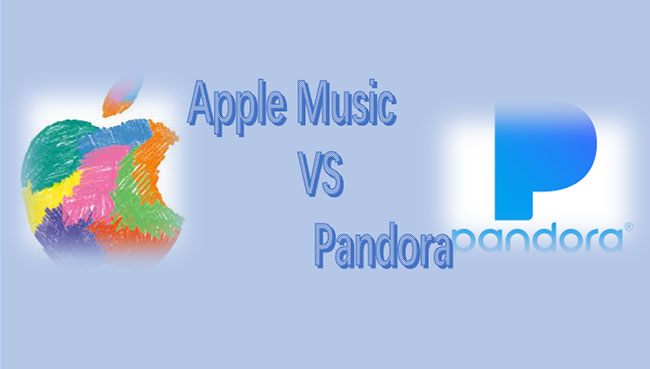 Part 1.

Apple Music VS Pandora: Music Library and Catalog

When evaluating the music libraries of Apple Music and Pandora, two primary aspects come into play: the size and variety of their collections, as well as the availability of exclusive content, which can significantly influence the overall user experience. Click on the search box and you will see the latitude database divided by singer, song, author, and style.
1. Music Library
Apple Music provides an intuitive and visually appealing interface consistent with Apple's design philosophy. The platform is organized and straightforward to navigate. Upon entering the main interface, users are presented with a well-classified and detailed catalog of content.
Apple Music boasts a vast and diverse music library with over 75 million tracks. It encompasses a broad spectrum of genres, artists, and songs, making it an attractive choice for users seeking a comprehensive music collection.
Pandora offers a respectable music library with over 40 million tracks. While it may have a smaller catalog compared to Apple Music, Pandora's focus is on personalized radio stations and curated playlists, aiming to cater to individual user preferences effectively.
2. Music Discovery
Apple Music's "Listen Now" feature simplifies music discovery by offering tailored content suggestions. The "Search" function provides a wide array of music genres, making it easy to find your favorite tracks. Users can also build their personal music library and create custom playlists, enhancing the tailored experience.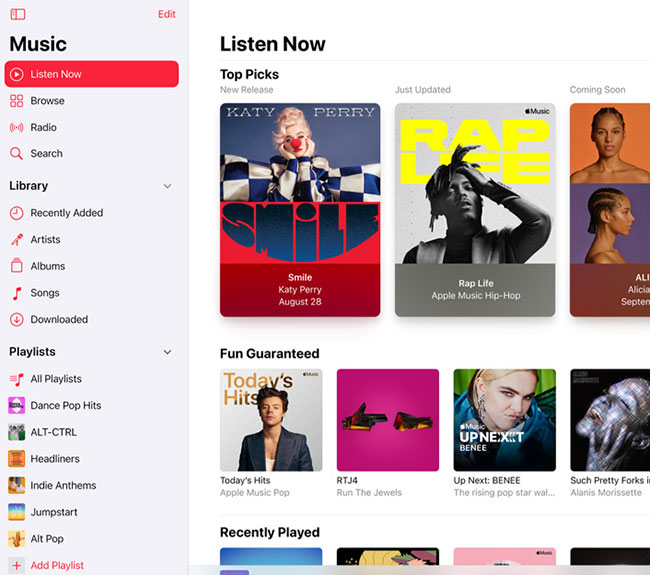 Pandora lets you take control of your music discovery. It offers personalized recommendations through features like "For You," "Browse," "My Thumbs Up" Playlist, Pandora Modes, and "Thumbprint Radio." In the "For You" tab on mobile, you'll discover curated stations and music that matches your taste. You can also directly express your likes and dislikes by using thumbs-up and thumbs-down. Search for "Thumbprint Radio" to listen to your thumbs-up songs from all your stations and related tracks.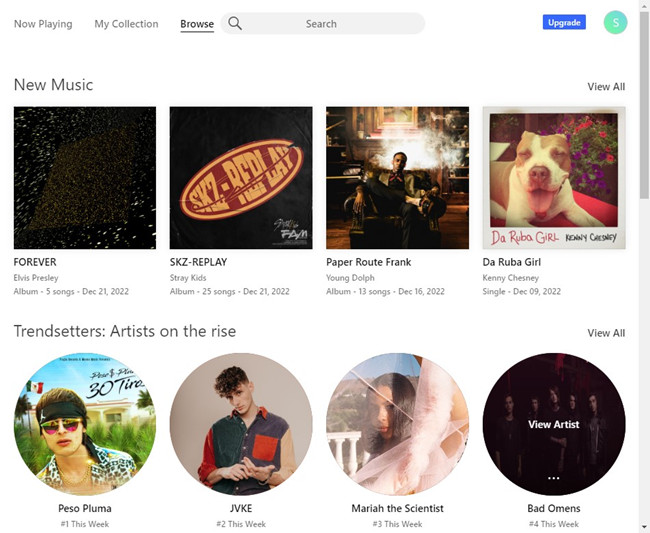 3. Radio Stations:
Apple Music offers a distinct advantage with three live radio stations: Apple Music 1, Apple Music Hits, and Apple Music Country. Additionally, they have Beats 1 Radio, curated and hosted by real DJs, offering live and on-demand shows. These radio stations provide a diverse and interactive listening experience, catering to a wide range of musical tastes.
Pandora excels in creating custom internet radio stations personalized for users, leveraging its "Music Genome Project." Stations can be customized using algorithms to cater to specific musical preferences. It's worth noting that Pandora offers a free, ad-supported version, making it accessible to a wide audience.
One unique aspect of Pandora is its various listening modes. Each mode serves a different function and responds to Thumb feedback in a distinctive way. The available modes include "My Station," "Discovery," "Crowd Faves," and more. These modes allow users to tailor their listening experience based on their mood or preferences.
Part 2.

Apple Music VS Pandora: User Interface and Experience

When comparing the user interface and experience of Apple Music and Pandora, both platforms offer user-friendly designs with unique features that cater to different preferences.
Apple Music:
1. Recommendations
Apple Music tailors music suggestions based on your preferences. You can find favorite albums, playlists, and mixes in the "Listen Now" section, all personalized to your taste. If you want to help Apple Music understand your preferences better, simply choose "Love" or "Suggest Less Like This" for songs, albums, or playlists. However, finding your "Loved" songs on Apple Music can be a bit tricky; you can learn how in our guide.
2. Cross-Device Sync
A significant advantage of Apple Music is its ability to seamlessly combine your existing music collection with Apple Music's extensive catalog. This integration enables users to have all their music in one place, including exclusive Apple Music content. Users can also upload their personally owned music to the platform, creating a unified music library.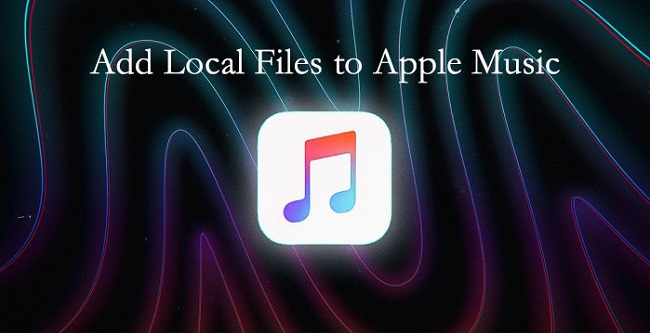 Pandora:
Pandora focuses on simplicity and ease of use. The platform uses a station-based format, allowing users to create personalized radio stations based on their musical preferences. The design is clean and uncluttered, emphasizing music discovery.
1. Thumb Activity
Pandora's user experience is centered around personalized radio stations. The "Thumbs Up" and "Thumbs Down" system enables users to fine-tune their stations to match their tastes. It's ideal for users who prefer a radio-like experience without the need to create playlists manually.
One of the unique aspects of Pandora is its cross-device synchronization. Any "Thumbs" you apply to songs while listening in these modes automatically sync with your primary station, known as "My Station." This ensures a consistent, personalized radio experience across all your devices. If you find that your Thumbs have led to undesired results, you can always remove the Thumb feedback to further refine your stations.
Part 3.

Apple Music VS Pandora: Music Quality

Apple Music stands out as the superior choice. Apple Music streams audio files at a high-quality bitrate of 256Kbps in the AAC format. Moreover, it has introduced lossless and spatial audio on select tracks, providing an even more immersive listening experience. To access these features, simply navigate to the app's settings and opt for the "Audio Quality" settings within the Music section. What sets Apple Music apart is that both free users and subscribers can enjoy the benefits of high-quality lossless music.

For Pandora Premium subscribers, there are three audio quality options available:
Low (32Kbps AAC version): This option offers lower-quality audio suitable for conserving data or when a high-speed internet connection is not available.
Standard (64Kbps AAC version): The standard audio quality setting provides a better balance between data usage and sound quality, ideal for most listeners.
High (192Kbps MP3 version): High-quality audio enthusiasts can opt for the high-quality setting, delivering a richer and more detailed sound experience.
Part 4.

Apple Music VS Pandora: Pricing and Subscription Plan

Apple Music and Pandora each offer distinct subscription plans to cater to various preferences and budgets. These plans are divided into two main categories: paid, which are ad-free, and free plans supported by advertisements. However, it's important to note that Apple Music has adjusted its subscription pricing since November 2022.

Apple Music presents a selection of subscription options: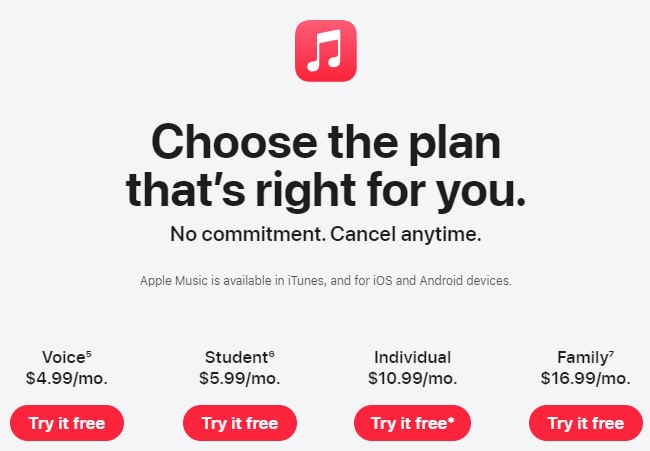 Apple Music Voice: $4.99/month
Apple Music Individual Plan: $10.99/month
Apple Music Family Plan: $16.99/month (for up to 6 users)
Apple Music Student Plan: $4.99/month
Apple Music encourages users to explore its extensive music catalog with a free 1-month trial. The platform's focus is on guiding users towards paid music downloads.
Pandora offers a range of subscription choices, as well as a free tier with advertisements: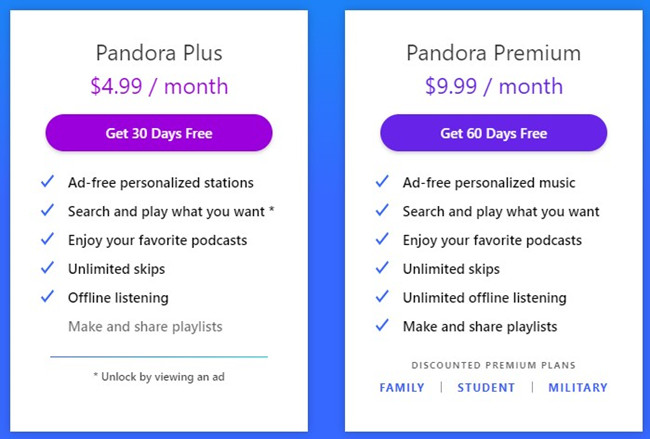 Pandora Plus: $4.99/month
Pandora Premium: $9.99/month
Pandora Family Plan: $14.99/month (for up to 6 users)
Pandora Student Plan: $4.99/month
Pandora Premium Military: $7.99/month
Pandora's free version comes with advertising, including both image and video ads that vary in length from 16 to 27 seconds. New users have the opportunity to enjoy a 1-month free trial of Pandora Plus and a generous 2-month free trial of Pandora Premium.
Apple Music extends a 1-month free trial to new users, while Pandora provides trials for Pandora Plus and Pandora Premium. The choice between the two services depends on individual preferences and specific requirements.
Part 5.

Apple Music VS Pandora: Comparison Table
Features
Pandora
Apple Music
Free plan
Ads included, no offline playback
Ads included, no offline playback
Monthly Plan
Pandora Premium: $9.99
Pandora Plus: $4.99
$10.99
Family Plan
$14.99 for up to 6 family members/month
$4.99/month
Free Trial
60 days for Pandora Premium
30 days for Pandora Plus
30 days
Music Library
Over 40 million music tracks
Over 75 million music tracks
Music Quality
Free users: 64kbps; Plus/Premium: 192kbps
256kbps in AAC
Available Countries
US, Australia, New Zealand
Over 100 countries
Image ads in Pandora can sometimes negatively impact the user experience by obscuring a significant portion of the interface. This can be frustrating, particularly when trying to access additional song information, as there's a risk of accidentally clicking on the ad.
Pandora is available in a more limited number of countries, primarily focusing on the US, Australia, and New Zealand. In contrast, Apple Music boasts a far-reaching presence, accessible in over 100 countries.
While there are variations in pricing, the differences in cost between Apple Music and Pandora are not substantial, making the choice between the two services more about individual preferences and available features.
Conclusion
Both of the two software provides users with a variety of music, but the songs downloaded from them are protected to prevent playing on MP3 players, Samsung TV, Soundbar, Android, etc. If you want to play Apple Music on your portable devices without limitations, ViWizard Apple Music Converter may your good assistant. This Music converter can is good for you to convert protected Apple Music to MP3 for playback offline forever.

Key Features of ViWizard Audio Converter
Free Trial
Free Trial
* Security verified. 5, 481,347 people have downloaded it.
Convert songs, albums, and playlists from Apple Music to MP3
Remove DRM protection from Apple Music, iTunes, and Audible
Save the converted audios with the original quality and ID3 tags
Support the conversion of up to 100 audio formats to others