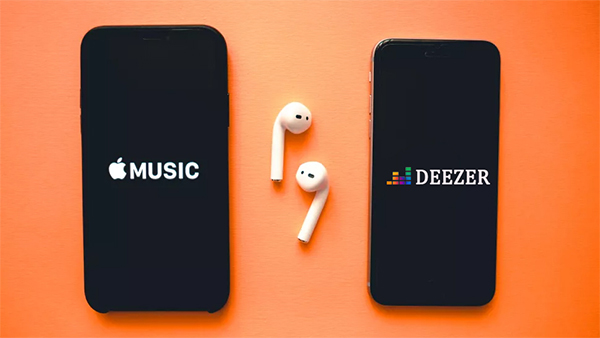 Whenever we talk about music streaming platforms, we normally say Spotify or Apple Music to be the best mainly because of their huge library and the latest collection. However, there are many other music streaming platforms that are becoming popular of late, such as Tidal, Deezer, Pandora, etc. Of late, Deezer has started to gain a lot of popularity, and if you are an Apple Music user, we will be comparing Apple Music and Deezer to find out which one is the best. This Deezer vs. Apple Music comparison guide will help you find out the main differences between these two and which one to go for. Starting from library to pricing, user-experience to HiFi quality. Keep reading this Apple Music VS Deezer comparison and then make a choice.
Part.1. Apple Music vs. Deezer: What's the Difference
Library Size
Let's start with the library size, shall we? Both Apple Music and Deezer boast a super large library. These two music streaming platforms upload the latest music almost instantly, and you will find music of all genres. Apple Music has around 75 million songs so far, whereas Deezer owns approximately 56 million.
Price
The price for Apple Music and Deezer is the same. However, Deezer offers a HiFi subscription where listeners can enjoy ad-free songs, unlimited access to every song, on-demand playback, 360 Reality Audio, 16-bit/44.1kHz FLAC files, and offline listening. At the same time, Apple Music doesn't have a HiFi connection.
Here's the break up for the pricing policy of both Apple Music and Deezer:
Deezer: free subscription available
Student: $4.99 per month; Premium: $9.99 per month; Family: $14.99 per month; HiFi: $14.99 per month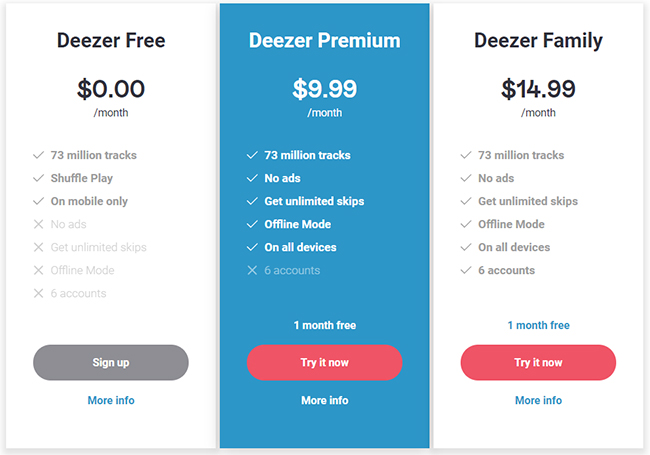 Apple Music: free subscription
Individuals: $9.99 per month; Family: $14.99 per month; Students: $4.99 per month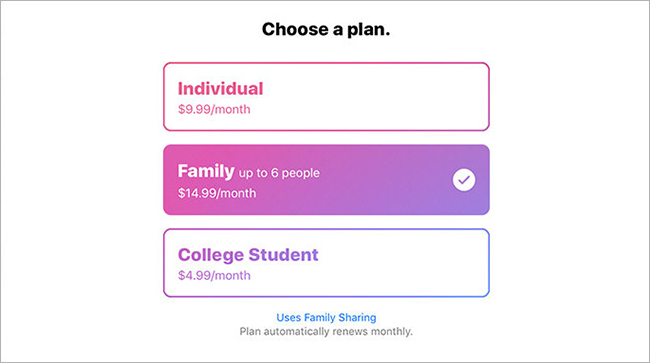 HiFi Quality
If you listen to songs at 320kbps while using Deezer and 256kbps while using Apple Music, you will have almost the same experience. The audio quality remains the same for the two. But the advantage of using Apple Music is that it will consume lesser space when it comes to downloading and streaming audio content, but Deezer consumes more space. If you want better audio quality, then you can switch to Deezer's HiFi subscription because the audio quality becomes faster. For Apple Music, those files that have Digital Masters label will have superior audio quality.
Cross-Platform Support
Deezer can be paired with a plethora of audio devices. For example, you can connect it to Android TV, Sony Bravia, Hisense, Chromecast, Apple Watch, Samsung TV, Amazon Fire TV, Philips TV, and much more. But when it comes to Apple Music, there is a limited number of cross-platform support. You can connect it to HomePod, Apple Watch, iOS devices, and Mac.
User Experience
Deezer offers you an embedded in-app song recognition tool, which is lacking in Apple Music. Not just this, Deezer also has a Flow button, which helps you to find the songs that you might be interested in. Listening to music on Apple Music is also good because it curates songs based on the songs you frequently listen to. It has different sections as well, such as Podcasts, Favorites, Library, and much. In addition to this, Apple Music lets you download music too. Deezer also has multiple tabs, for example, Search, Favorites, Podcasts, and Music. One will have a good music experience with both.
Part 2. Additional Tip: ViWizard Audio Converter
Both Apple Music and Deezer have good features, and we have highlighted the top features of both as well. However, what won't be possible is playing Apple Music songs on Deezer. But what you can do is use an Apple Music to Deezer converter, convert the songs of Apple Music that aren't available in Deezer and start listening to them through Deezer seamlessly. And to do that, the recommended tool is ViWizard Audio Converter. This impeccable tool will let you convert Apple Music files conveniently and at a 5X speed. This means that you won't have to wait much.
ViWizard Audio Converter will convert the files to MP3, M4B, M4A, WAV, FLAC, and AAC. These are the audio output formats available. You can download ViWizard on Mac and Windows computers or laptops.

Key Features of ViWizard Apple Music Converter
Remove the built-in protection from Apple Music, iTunes, and Audible
Convert protected and unprotected audios to up to six audio formats
Handle the conversion of audios in batch at the faster speed of 30×
Split large Audible books or iTunes audiobooks into small segments
Step 1

Launch ViWizard Audio Converter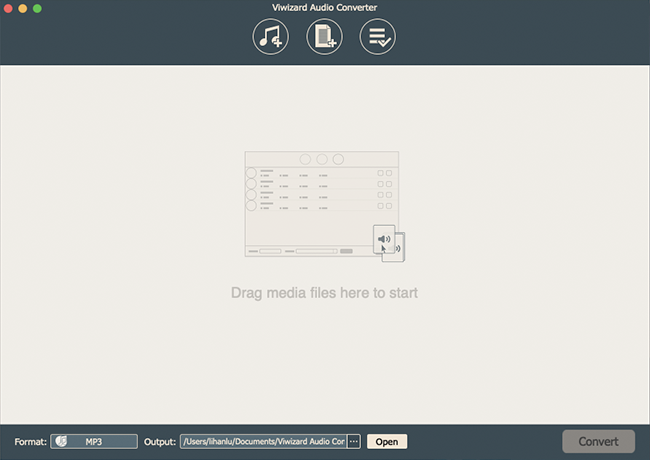 Please download ViWizard Audio Converter and launch it. Now, click on the Add Files option to add Apple Music songs manually; drag and drop the files directly.
Step 2

Customize audio parameters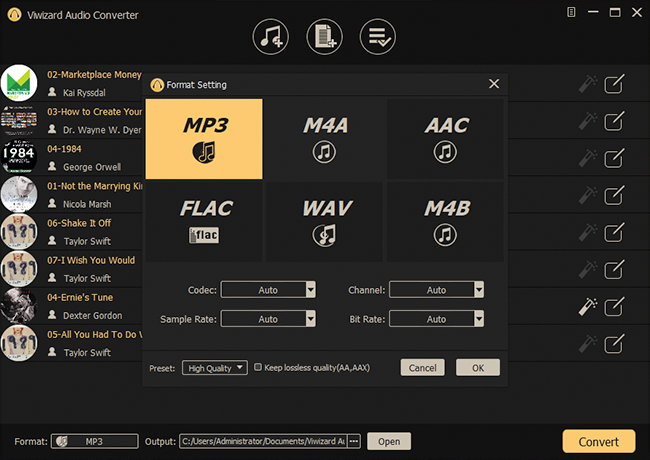 Select an audio output format. The available formats are MP3, M4B, M4A, WAV, FLAC, and AAC. Then customize the audio parameters, such as Codec, Sample Rate, Channel, and Bit Rate.
Step 3

Convert Apple Music songs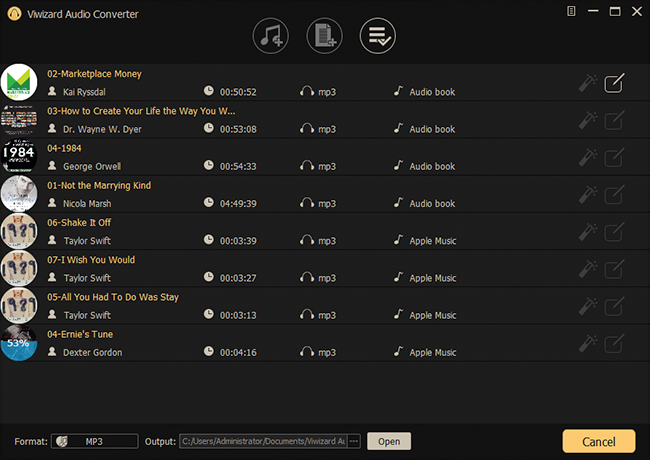 After everything is done, please click on the Convert option to start the conversion process. After the songs are downloaded, they will be saved in the local folder. Click on the file option to find them.
Step 4

Play Apple Music on Deezer

Visit Deezer.com from your computer and click on the favorites option. Now, click on the More option that has a drop-down icon. Next, please click on My MP3 and finally click on the Select MP3 option to play the songs you recently converted and downloaded using ViWizard Audio Converter.
Part 3. Conclusion
This guide has been written to tell you the difference between Apple Music VS Deezer. We hope this guide has been helpful and you now understand which tool to use to play Apple Music on Deezer. You should always pick an audio converter that will convert the songs easily and conveniently. That's why to visit ViWizard Audio Converter and download it to convert as many Apple Music songs as you want.