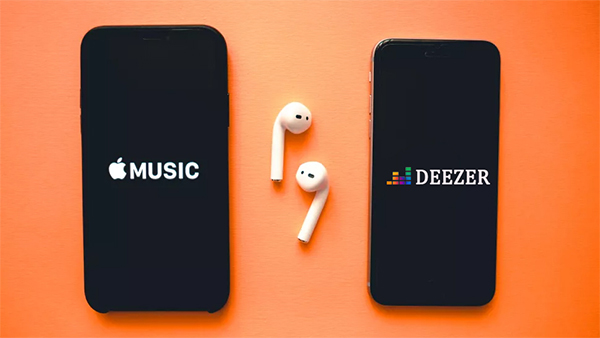 Whenever we talk about music streaming platforms, we normally say Spotify or Apple Music to be the best mainly because of their huge library and the latest collection. However, there are many other music streaming platforms that are becoming popular of late, such as Tidal, Deezer, Pandora, etc. Of late, Deezer has started to gain a lot of popularity, and if you are an Apple Music user, we will be comparing Apple Music and Deezer to find out which one is the best. This Deezer vs. Apple Music comparison guide will help you find out the main differences between these two and which one to go for. Starting from library to pricing, user-experience to HiFi quality. Keep reading this Apple Music VS Deezer comparison and then make a choice.
Part 1. Apple Music VS Deezer: Music Collection
Deezer has a library of over 90 million songs for you to choose from your preferred genres. Aside from music, Deezer also offers podcasts and radio channels. As of 2023, Pandora has more than 160000 podcasts including original creation & more. You can discover new music releases and trending albums, and create your own library.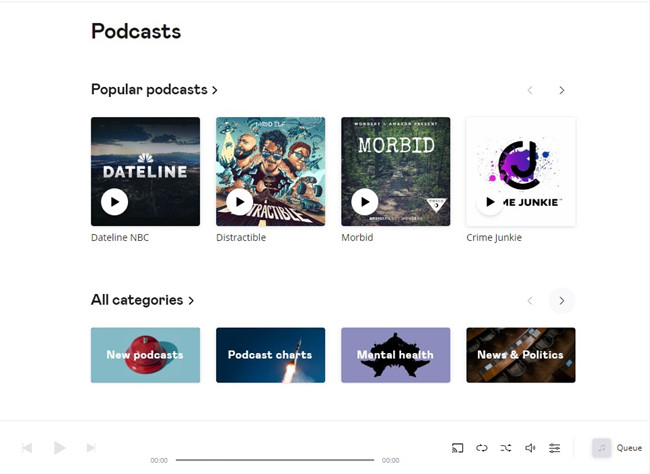 The Library screen is where most of your Apple Music interaction begin. By default, you'll see options to open Playlists, Artists, Albums, Songs, and Downloaded Music. You can even choose to edit shortcuts here to show what you want to see. You can tune in to 3 lie radio stations - Apple Music 1, Apple Music Hits and Apple Music Country. There's another separate station called Beats 1 Radio, which is curated and hosted by actual DJs. So, you can go into this and listen to the shows here live and on-demand.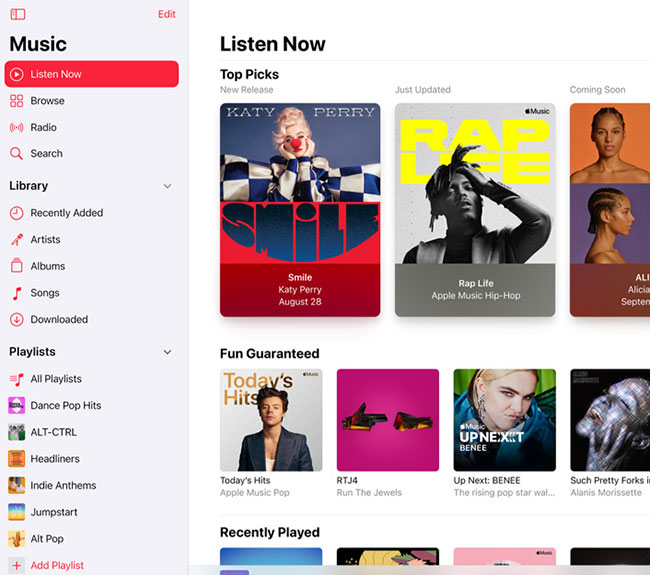 Part 2. Apple Music VS Deezer: Popular Features
Apple Music:
Sync Library: With Sync Library feature, you can access your music library on any device that has the Apple Music app and signed in with the same Apple ID you use with your subscription.
Dolby Atmos and Lossless Audio: Apple Music subscribers are able to listen to more than 75 million songs in Lossless Audio at no extra cost with subscription.
Apple Music Sing: Apple Music Sing is an exciting new feature that allows Apple Music subscribers to sing along to your favorite songs with adjustable vocals and real-time lyrics.
Apple Music Replay: Similar to Spotify Wrapped, Apple Music's Replay feature comes at the end of a year to help Apple Music subscribers see and reminisce their most-listened music songs, artists and more.
Deezer:
Deezer HiFi: You can have High Fidelity sound, High-end sound system compatibility.
SongCatcher: Deezer's in-app SongCatcher can help you to quickly identify and save music that's playing but you don't know the name of.
Music Quizzes: Deezer's music quizzes is a fun way for you to interact with your friends and family and challenge your knowledge of music.
Deezer Connect: Just like Spotify Connect, Deezer also provides its Deezer Connect for you to take in charge of music across different devices that runs the Deezer app.
Deezer Music: Deezer's Music tab is a personalized space with plenty of highlights and popular releases to keep you inspired. Enjoy a dynamic listening experience perfectly adapted to the moods and moments of your day.
Deezer Flow: Deezer's Flow and smart playlists are updated on a daily basis to reflect your listening tastes. Together with Deezer's Music tab, Deezer's Flow ensures the best recommendations for you.
One of the best features that Deezer offers is the in-app SongCatcher. With the SongCatcher, you can idently tracks playing around you, hum or sing a track stuck in your head, add songs stragiht to your Deezer favorite tracks or playlists and then discover the music you love. There's no similar alternatives for Deezer's SongCatcher on Apple Music. But if you know the Apple Music lyrics of the songs you hear, you can use Apple Music's Search tool to search for it, and Apple Music will give you the name of the song and the artist.
Part 3. Apple Music VS Deezer: Music Recommendations/Personalization
These 2 music apps all help to provide the best music recommendations to their users. To understand the users, likes and dislikes are the simplest criteria to collect related information.
With the subscription of Apple Music, recommendations improve over time as your listen to music, select artists as favorites and more. Head to Listen Now and there're more to discover get personal playlists created for you, genres you might like, and more. To find personalized playlists, go to Made For You (For You) and have some playlists that curated based on your listening profile and history. If you have Siri enabled on your Apple device, you can say something like "Play some mellow music" or "Show new songs on Music" to listen to fresh music hands-free.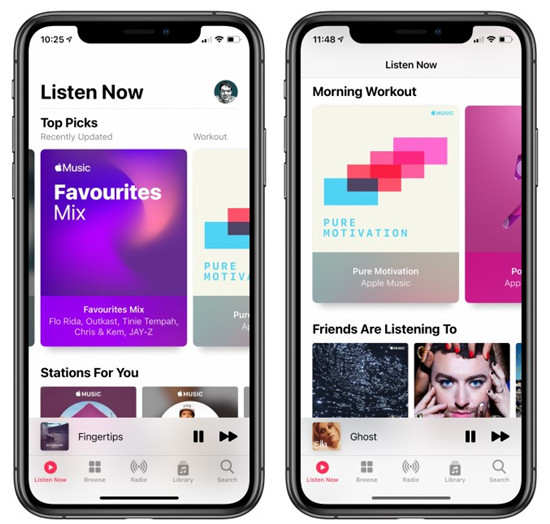 Or course, Apple Music provides an option for users to tell it your music taste. Just go to the selected content and then vote for Love or Suggest Less Like This. And Apple Music will take care of the rest. However, when it comes to view loved songs on Apple Music, users will need to create a Smart Playlist to do the trick. The best part of Apple Music's recommendation is that subscribers can improve it with multiple options. See how to improve Apple Music's recommendations >>
On Pandora Music, all your music needs are based on your favorites. Unlike Apple Music's Listen Now and Made For You, what Deezer provides for users are Flow and Deezer smart playlists. Deezer's Flow is users' personalized soundtrack, which includes your favorites and recommendations based on the content you've favorited on Deezer. These contents should be tracks you've saved to Favorites and the music from your favorite artists.
The more you listen to music from Deezer catalog, the better music recommendations Deezer will make for you. Then you'll find more music you'll enjoy in Deezer's Music tab, which is similar to Apple Music's Listen Now. To find your personalized playlists, you'll need to go to your Made for you section on your mobile device.
Part 4. Apple Music VS Deezer: User Experience
With a simplified interface UI, Deezer is simple to use. There're 4 different tabs on Pandora mobile application: "Music", "Podcasts", "Favorites" and "Search".
Apple Music offers more. When entering the main interface of Apple Music, you will access 5 tabs on Music application: "Library", "For You", "Browse", "Radio" and "Search".
When it comes to the access of these 2 music services on your devices, both Apple Music and Deezer have different devices support. Deezer can be paired with a plethora of audio devices. For example, you can connect it to Android TV, Sony Bravia, Hisense, Chromecast, Apple Watch, Samsung TV, Amazon Fire TV, Philips TV, and much more. But when it comes to Apple Music, there is a limited number of cross-platform support. You can connect it to HomePod, Apple Watch, iOS devices, and Mac.
Even one or two Apple Music's features can be a little confusing, Apple Music is still the most flexible option for most music fans. Since Apple Music subscribers are able to combine music from Apple Music streaming catalog with their own music collections - all in iTunes. If you have your own music collections on your devices, you can always choose to upload them to iTunes app and organized your Music library in this way. And this is how iCloud Music Library comes to help. See how to add your own music to Apple Music >>
Even you find it difficult to do this, you can have the benefits to use Apple Music with your own music. All you need is a powerful Apple Music Converter - ViWizard Audio Converter. See how to sync Apple Music to iTunes >>
Of course, Deezer has a very similar support. For Deezer subscribers only, you can transfer your entire music library from another music streaming service to Deezer in one click with TunemyMusic. TunemyMusic is a third-party tool to help transfer your purchases from Spotify, TIDAL, Apple Music, YouTube Music, Amazon Music and many more. If you wish to upload your own MP3 music to Deezer, it's also available.
Part 5. Apple Music VS Deezer: Subscription Plans
Apple Music and Deezer offer their subscription plans at different price. With the price hike, in the late 2022 Apple Music has raised its subscription fee. You can also consider to make the full use of Apple Music's special offers. See how to get Apple Music free or cheaper >>
As it stands now, both Deezer and Apple Music offers 1-month free trial to their services for new starters. At the end of the trial period, please decide which music services and subscription plans as follows:
Apple Music: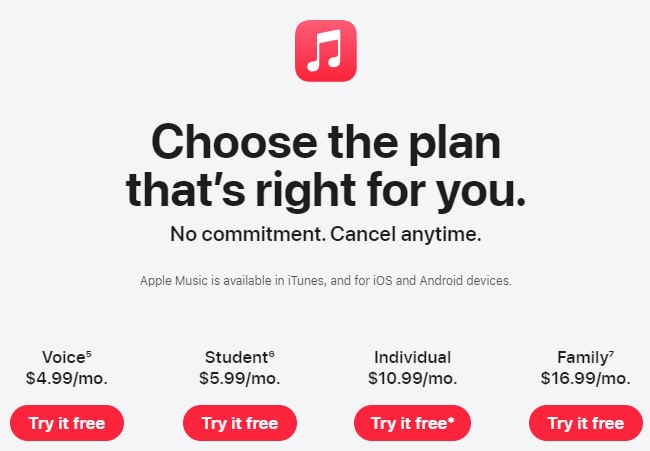 Apple Music Voice: $4.99/month
Apple Music Individual Plan: $10.99/month, $4.99/month at a discounted annual price for students
Apple Music Family Plan: $16.99/month
Deezer: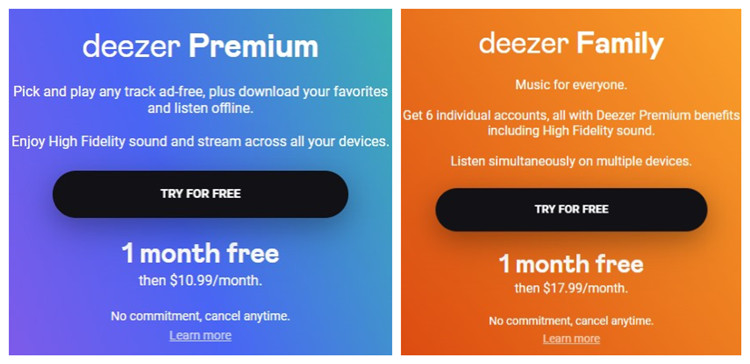 Deezer Premium: $10.99/month, $8.25/month at a discounted annual price, $5.99/month at a discounted price for students
Deezer Family: $17.99/month
Bonus Tip: How to Combine Apple Music with Deezer
Both Apple Music and Deezer have good features, and we have highlighted the top features of both as well. However, what won't be possible is playing Apple Music songs on Deezer. But what you can do is use an Apple Music to Deezer converter, convert the songs of Apple Music that aren't available in Deezer and start listening to them through Deezer seamlessly. And to do that, the recommended tool is ViWizard Audio Converter. This impeccable tool will let you convert Apple Music files conveniently and at a 5X speed. This means that you won't have to wait much.
ViWizard Audio Converter will convert the files to MP3, M4B, M4A, WAV, FLAC, and AAC. These are the audio output formats available. You can download ViWizard on Mac and Windows computers or laptops.

ViWizard Audio Converter Key Features
Losslessly remove DRM from Audible & iTunes audiobooks
Convert DRM M4P to MP3, AAC, WAV, FLAC, M4A, M4B
Retain 100% original quality and ID3 tags
Convert Apple Music songs to MP3, M4B, AAC
Convert between DRM-free audio file formats
Step 1

Launch ViWizard Audio Converter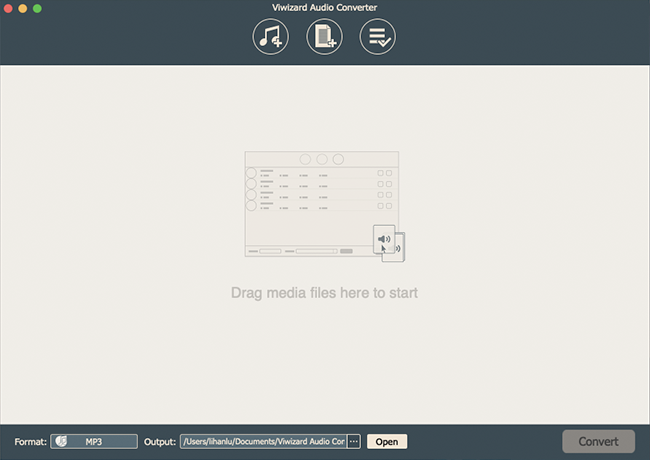 Please download ViWizard Audio Converter and launch it. Now, click on the Add Files option to add Apple Music songs manually; drag and drop the files directly.
Step 2

Customize audio parameters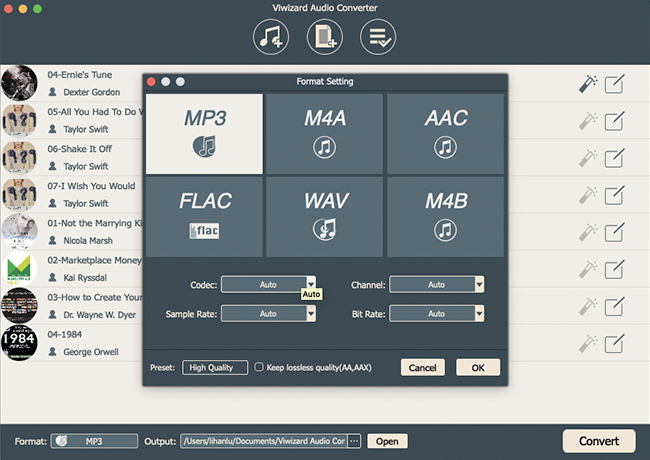 Select an audio output format. The available formats are MP3, M4B, M4A, WAV, FLAC, and AAC. Then customize the audio parameters, such as Codec, Sample Rate, Channel, and Bit Rate.
Step 3

Convert Apple Music songs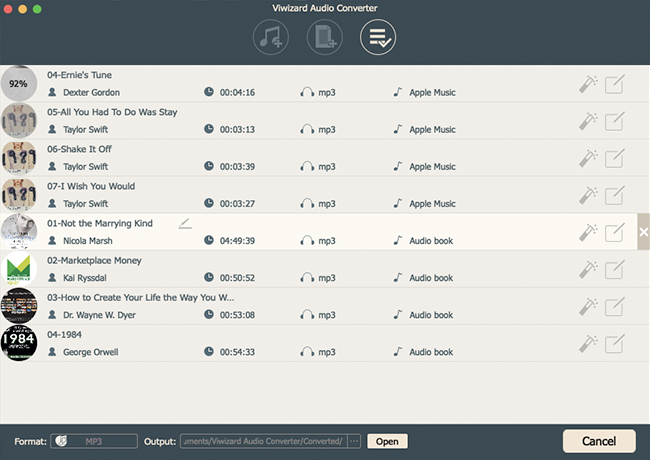 After everything is done, please click on the Convert option to start the conversion process. After the songs are downloaded, they will be saved in the local folder. Click on the file option to find them.
Step 4

Play Apple Music on Deezer

Visit Deezer.com from your computer and click on the favorites option. Now, click on the More option that has a drop-down icon. Next, please click on My MP3 and finally click on the Select MP3 option to play the songs you recently converted and downloaded using ViWizard Audio Converter.
Conclusion
This guide has been written to tell you the difference between Apple Music VS Deezer. We hope this guide has been helpful and you now understand which tool to use to play Apple Music on Deezer. You should always pick an audio converter that will convert the songs easily and conveniently. That's why to visit ViWizard Audio Converter and download it to convert as many Apple Music songs as you want.