If you are a music fan, saving music offline sounds like something you would do. Then the problem is, how much storage does an Apple Music take up? Generally speaking, an Apple Music song takes up about 10 M. It varies from song to song but how much space the song takes up usually depends on the quality of the song.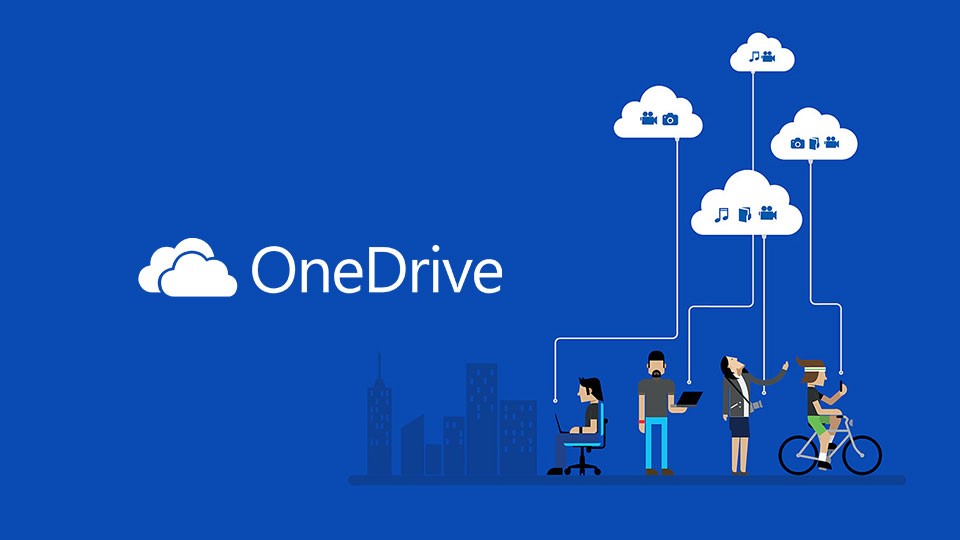 If you don't have so much space on your phone or your computer, backing up Apple Music to OneDrive is a sensible choice. OneDrive may not be the best cloud service but it is really convenient for Windows users since every Windows computer has embedded OneDrive. You don't have to download and install it and OneDrive is already on your computer. OneDrive offers a free 5 GB storage to all the registered member. 5 GB free storage is not so much for photos or videos, but for documents and audios, it means a lot. According to what has been mentioned above, we can do the match: per 100 downloaded Apple Music songs take up 1GB. So, with the 5 GB storage, you can save about 500 songs to OneDrive at free. That's pretty much.
Before syncing apple music to OneDrive, you have to get rid of the DRM first otherwise your backup will be meaningless. ViWizard DRM Audio Converter can help you achieve that. ViWizard is a one-stop audio converter. It covers basically all the popular audio files you would like to convert, such as Apple Music, iTunes audiobooks, Audible audiobooks and also common MP3, M4A, WAV, FLAC, and other formats.
How to Upload Apple Music to OneDrive
This section will be a simple guide on how to use ViWizard to convert Apple Music songs to DRM-free format and how to sync Apple songs to OneDrive.
Step 1

Import Apple Music songs to the Converter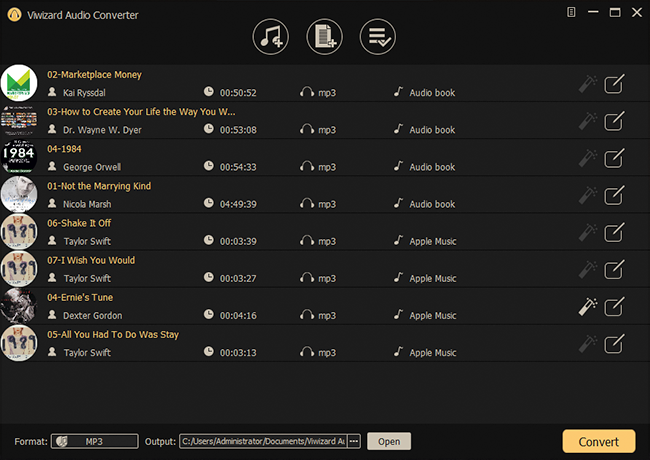 Simply download ViWizard from the above link and please ensure that Apple Music songs can stream well in your computer. Before started, you need to make sure the Apple Music songs you are going to convert could play well on your computer. Then launch ViWizard and use the second "music note" icon on the central top to load Apple songs to ViWizard. Or you can directly drag media files to the main surface.
Step 2

Set Output Format and Output Path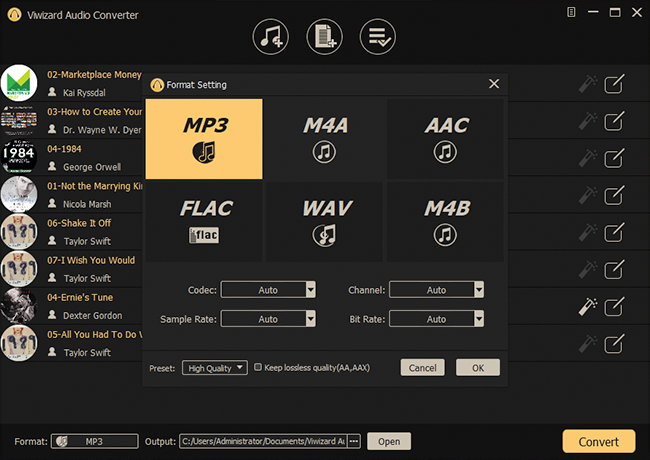 After all the files are loaded, open the "Format" panel to select an output format for your audio files. MP3 is recommended. Right next to the "Format" button is the Output Path option. Click on it and adjust the file destination.
Step 3

Convert Apple Music to MP3 Format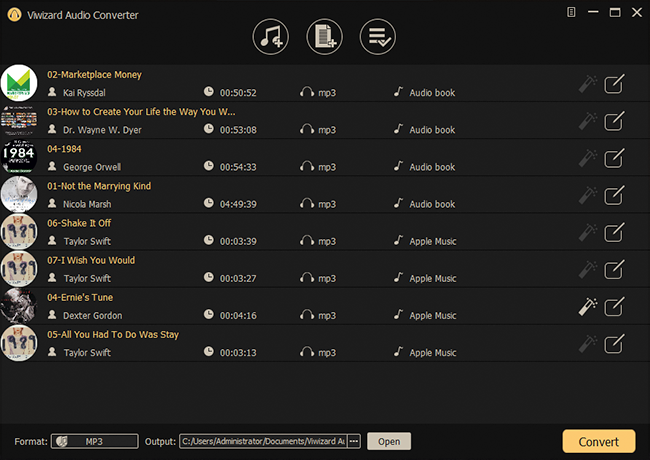 When all the parameters and the output folder are set ready, you can start to convert Apple Music songs by pressing the "Convert" button. Once the conversion finishes, you can locate the converted files in the folder you selected.
How to Back Up Apple Music to OneDrive
You have 3 ways to upload Apple Music songs to OneDrive: through the mobile app, desktop application or web page. Since our converted songs are saved to our computer, here we will briefly introduce the most efficient method--transfer converted songs to OneDrive with the desktop application.
Upload Converted Files with Desktop Application
1. Download OneDrive and launch it. If you are using a Windows system, OneDrive should be embedded in your PC already.
2. Sign in with your Microsoft account on the pop-up window. If you don't have Microsoft account you need to create one.
3. After signing in, you can simply paste or drag the files into the OneDrive folder. Then OneDrive will automatically sync the files you put in the folder. Another way to directly locate the OneDrive folder is to use File Explorer.
Backing up Apple Music songs to OneDrive enables you to enjoy the playback on any devices as long as you login in OneDrive. And you don't have to worry about the subscription expire. Don't forget the key to this is to remove DRM with ViWizard before you transfer them to OneDrive.
More DRM removal tips for Apple Music