Q: I need help. Yesterday I downloaded Audible and signed up. I bought a book from Audible. But I found that Audible not working then. I could not play this audiobook whatever I tried. Any suggestion?
Audible is one of the oldest and biggest audiobook providers. If you are obsessed with audiobooks, it is hard to refuse Audible, a platform with 200,000 audiobooks. Audiobooks of Audible are from various categories including Arts & Entertainment, Health & Wellness, Education & Learning, Children's Audiobooks, and many more. Audible is born 23 years ago and it always tries to improve itself. At present, the service it provides is reliable and satisfying.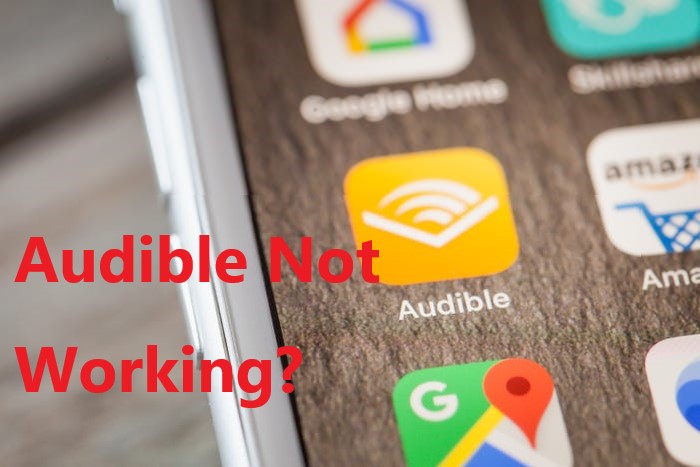 But nothing can be perfect. Some Audible users find that Audible not working on their device. Here list some of the problems such as Audible app not working, audio stops suddenly, Audible not playing, wrong content and, etc. These problems prevent them from playing Audible audiobooks normally. Are there any solutions that can troubleshoot the Audible problems? You will get some from the content below.
9 solutions to fix the Audible not working
In this part, I will suggest 9 methods which are proved by some users who have met a similar problem. Try to use these methods. If they do not work on your device, go to the next part. And I will introduce a universal method for you to listen to Audible books at the end of this passage.
Solution 1. Delete audiobooks and re-download
When you cannot play the Audible books, but other functions of Audible is going well, you can try to delete the audiobooks. Sometimes the downloading of the audiobooks may be incomplete or corrupted. So, you can download it again. Since you already pay for the book, so the deleting will not make you lose your book.
Step 1. Go to My Library and the Delete section.
Step 2. Tap the button marked in the picture to delete audiobooks. You can download it again.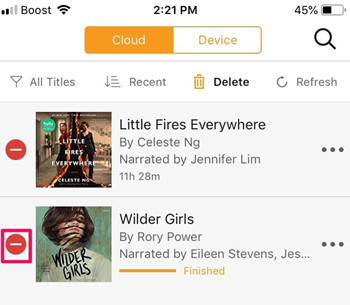 Step 3. Then try to play it to see whether the Audible not playing problem is still there.
Solution 2. Use suggestion from Audible
This method is suggested by Audible for those who get the Audible app not working problem. You can follow the steps below to fix your Audible app.
For Audible app not working on iOS
Step 1. Go to More > Settings. Tap and hold the bottom of the screen where the app's name locates for 5-10 seconds.
Step 2. You will find a prompt jump out. Choose the Sign Out button.
Step 3. Close the app and shut down your device. Reboot it and sign it to Audible.
For Audible app not working on Android
Step 1. Choose the Settings app on your device. Choose the App/Apps Manager/Manage Applications option.
Step 2. Find Audible and go to the Audible App Info window.
Step 3. Choose the Clear Cache button, and then the Force Stop button.
Step 4. Exit this window and reboot your device.
Step 5. Launch the Audible app and sign in to it again.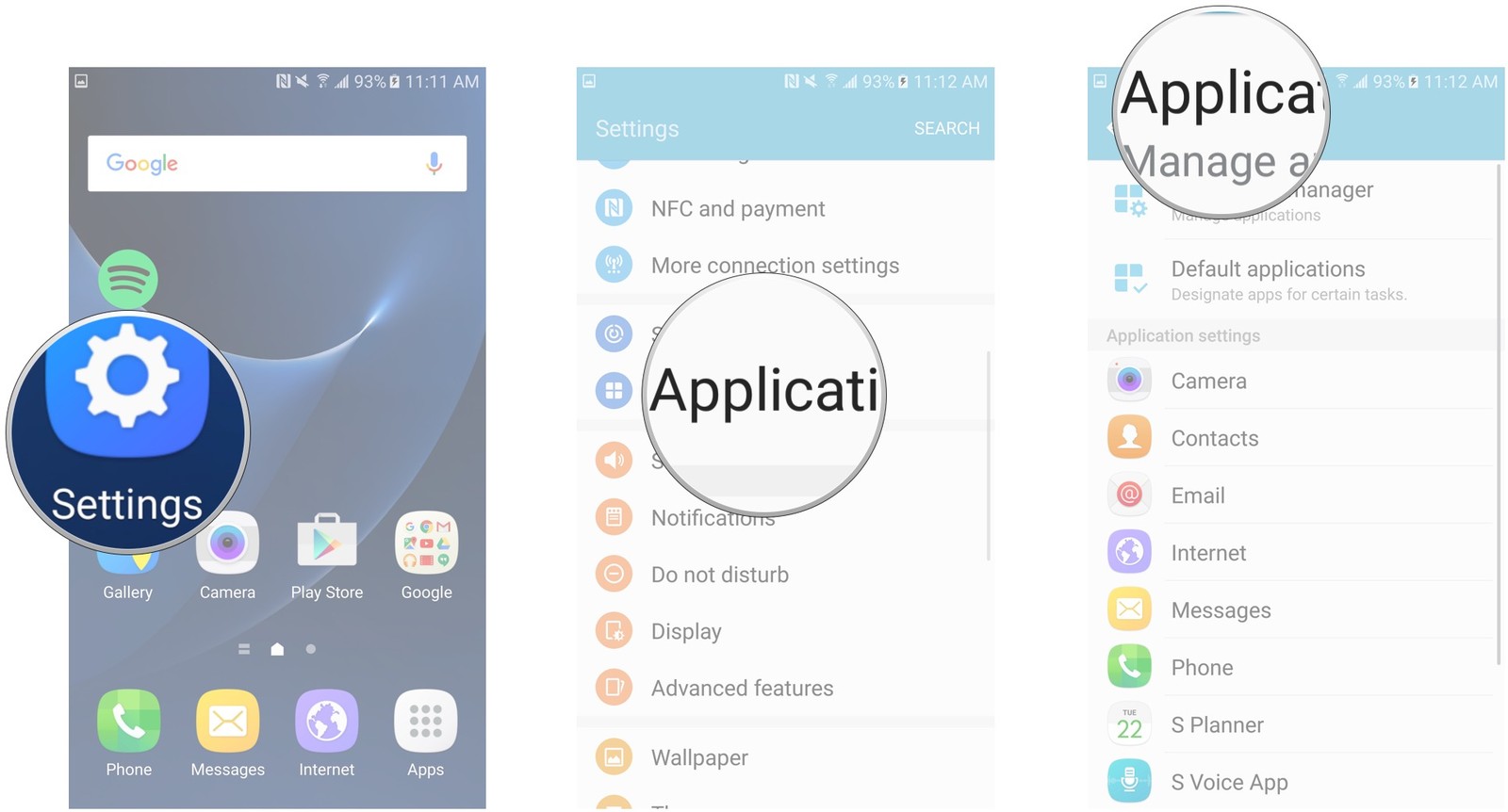 Solution 3. Use another device
You find the Audible app not working on your device? Probably, there are some problems with device such as system errors. Why not use another device to try to play Audible audiobooks! Here are some the best devices for Audible audiobooks: iPod, Fire tablets, Amazon Echo, and more. Just find a device that supports Audible and listen to your Audible books on that device.
Solution 4. Force close the Audible app
For Audible not working issue, you can also force close the Audible app and try to launch it again after a while. This method is pretty useful especially when your Audible app stuck suddenly. Here I will take iOS device to tell you how to force close the Audible app.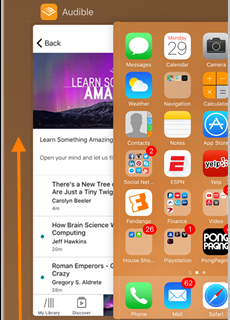 Step 1. Tap the Home screen button twice on your iPhone or iPad.
Step 2. Swipe up from the bottom of the screen.
Step 3. Find out the Audible app and swipe it up to force stop Audible. You can also close all the apps here.
Solution 5. Delete and reinstall the Audible app
Another method you can try is to delete the Audible app, which may be corrupted. This will fix most of basic issues on Audible and Audible audiobooks. After you delete it, just go to your app store to download Audible again. Then just sign in to Audible. Usually, this action will fix the Audible not working related problems easily.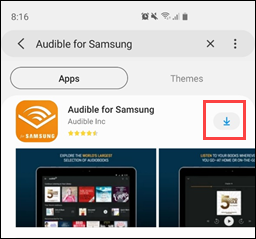 Other 4 suggestions to Fix Audible not Working
Suggestion 1: If you use audible.com to listen to Audible on computer and you find Audible not working, you can try to clean the cookies of the browser you use or switch to another browser.
Suggestion 2: If the Audible not working issue happens when you are using the WiFi or cellular data, a possible reason is the internet connection. A way to confirm that possibility is to go to use a better internet connection.
Suggestion 3: You might be blocked from Audible in your location. If you are located at somewhere that Audible is blocked, you will fail to enter and use Audible. To solve this issue, use a VPN to change the location.
Suggestion 4: Some antivirus programs might accidentally stop the running of Audible. Close these programs to see whether this helps.
Universal solution: Play Audible audiobooks without Audible app
If the Audible not playing or working problem cannot be solved after you try the methods above, you can give up using Audible app to listen to Audible audiobooks. There is a better way for listening. You can use a music player on your device to play your downloaded Audible audiobooks. As we all know, Audible audiobooks are in AA/AAX formats, which are not supported by other music players. You need to convert your Audible audiobooks to a common format first.
To convert Audible audiobooks to other formats, the tool need is ViWizard Audible AA/AAX Converter. ViWizard can convert AA/AAX to many audio formats like MP3, FLAC, M4A, AAC, and more with an incredibly 100X faster speed. You can keep the original quality of the Audible audiobooks if you choose the Lossless option. Most importantly, this tool does not need you to give the iTunes account authorization or install the Audible app, which is necessary for many other Audible converters. The ID3 tags the chapter information of your audiobooks will be saved by this tool. If you want to use ViWizard AA/AAX Converter to have a try, you can download it and use the free trial version now.
To make it easy for you to use ViWizard Audible AAX/AA Converter, we prepare the guide for you.
Step 1. Launch ViWizard Audible AAX/AA Converter. Add Audible AAX/AA files to ViWizard by clicking the Add File option.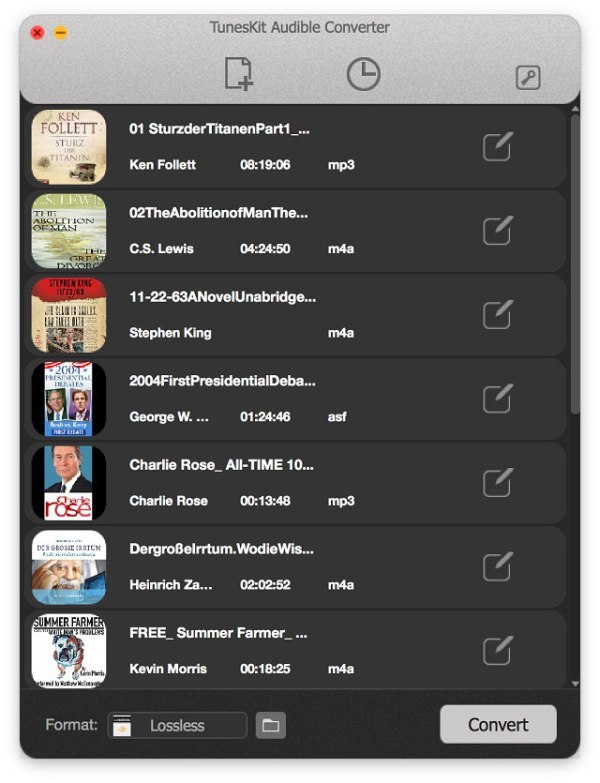 Step 2. Click the Format button. Then choose the format that is available for your audio player. Here I suggest MP3, which is widely-used. Click the OK button to continue.
Step 3. Click the Convert button to convert your Audible books. Click the Converted button or the Open button to find them.
After the conversion, you can play Audible audiobooks on any device at any time. Although you cannot fix Audible audiobooks not playing, you get a better listening way.