Books play a massive role in our lives, being a person's best friend. They influence many in several ways during the journey of our lives. The love of reading and gaining knowledge has always kept most of us glued to books. However, some have failed to keep up to reading because it's boring. Many, including my friends and relatives, have complained that every time they open a book; they just doze off, losing motivation to read any further.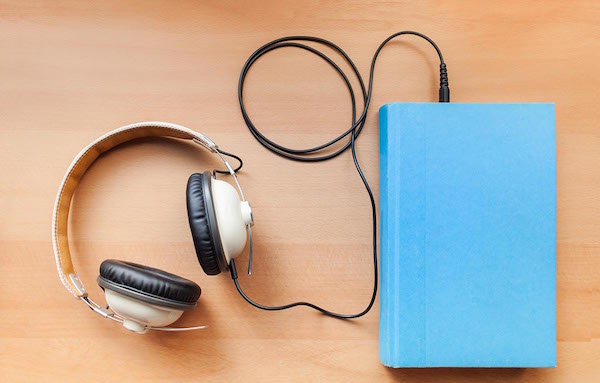 That's why we are introducing 10 best classic audiobooks from Audible everyone is yearning to hear. These are books that are being read to us. The best classic audiobooks are mainly meant for people who want to gain knowledge through books but have no time to go through the physical pages.
10 Best Classic Audiobooks on Audible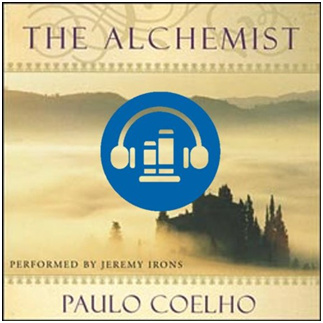 1. The Alchemist
The Alchemist is a special 25th-anniversary edition of the fantastic international bestseller including a new Foreword by Paulo Coelho. The best classic book on Audible, you need to listen to as the author combines magic, mysticism, intelligence, and wonder into an exciting tale of self-discovery. As one of the best classic audiobooks in the market today, the Alchemist has so far sold millions of copies across the globe, at the same time transforming the lives of multiple readers in entire generations.
Paulo Coelho's masterpiece talks about the mystical story of Santiago, an Andalusian shepherd boy who wants to travel to search for worldly treasures. His quest leads him to destiny, where he ends up leading an enjoyable and more satisfying life than he ever imagined. His journey teaches us about listening to our hearts, recognizing opportunities; learning to detect omens cast along our life path and above all to follow our dreams.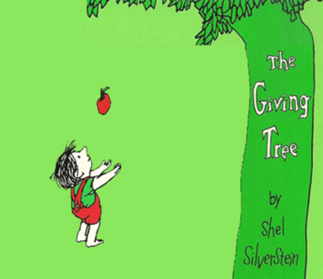 2. The Giving Tree
The gifted and versatile Shell Silverstein is another best classic book on Audible known to be one of the most popular English writers in history. His beautifully written and illustrated The Giving Tree masterpiece tells the story of unforgettable perception, a classic choice for generations.
Since it was originally published in 1964 the author's poignant picture masterpiece has offered a touching explanation of the gift of giving, and a tranquil acceptance of another's the ability to love in return. Shell Silverstein rose to fame as a bestselling children's book writer and illustrator after he did Lafcadio, The Lion Who Shot Back.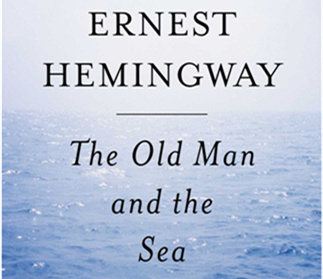 3. The Old Man and the Sea
This is Ernest Hemingway's masterpiece, the simplest fable representing his best work. He won the Nobel Prize after publishing The Old Man and the Sea, which is the most read book nowadays and one of the best classic audiobooks people are listening to despite being there for half a century.
Ernest Hemingway's masterpiece is a classic tale of an epic struggle between an old seasoned fisherman known as Santiago and the greater catch of his life.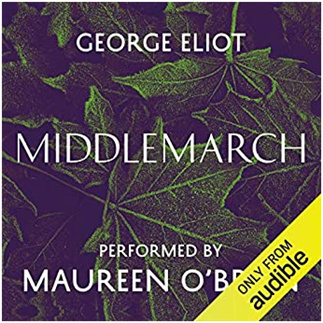 4. Middlemarch
The Middlemarch is a classic tale of the citizens of a small town christened Middlemarch and another best classic audiobooks. It covers everything from the powerful gentry and clergy to the manufacturers, to farmers, to workers and the professional men. This masterpiece focuses on the thwarted idealism of its two principal characters, namely; Dorothea Brooke and Tertius Lydgate, both of whom marry tragically. In short, the fable is tied between the nature of marriage, the status of women, education and politics in the 19th century.
Written by George Elliot, Middlemarch enjoyed incredible fame after its original publication in 1871, but up to date, it is still considered as one of the stunning work of English literature. Middlemarch is also one of the classic audiobooks free in the market, available worldwide.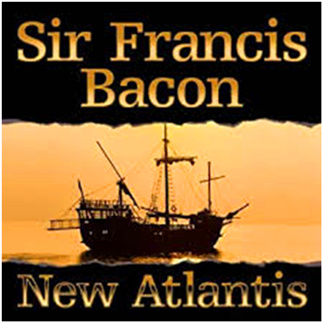 5. New Atlantis
Francis Bacon's New Atlantis masterpiece expresses his thoughts on new modern science. Bacon argues that the new modern science provides the base for modern political science, adding that political science separates religion and philosophy. He further divides theology into the natural and revealed, providing proof to justify agreement to the layman.
New Atlantis is a reprint of the original, and because of its age, the book might contain imperfections such notations, flawed pages, marks and marginalia. It's one of the best classic audiobooks in the market after it was improved in 2010 to compliment the world's current literature. The book is of high quality, original, and available in stores at an affordable rate.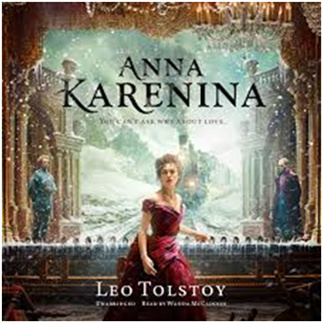 6. Anna Karenina
Leo Tolstoy's epic book of love, fate and self-destruction, in lovely new clothbound edition from Penguin Classics is another classic audiobooks free. This is a tale of Anna Karenina who seems to have everything, including fame, beauty, wealth and an adorable son. With all that, Karenina still feels she is missing everything until she comes across impetuous officer Count Vronsky. Karenina and Vronsky subsequent affair destroys society and families alike and later lead to jealousy and hatred in its wake. In the same story of love and self-destruction comes a man called Levin who struggles to get contentment and a meaning to his life and a self-portrait of the author himself.
This masterpiece made its top modern translators Larissa Volokhonsky, and Richard Pevear won the 2001 Pen and Book of the Month Translation Prize. Their great stylists of English and superb rendering has made many people grasp the copy of Tolstoy best classic book on Audible, which tell the authors character, acts as well as the situation.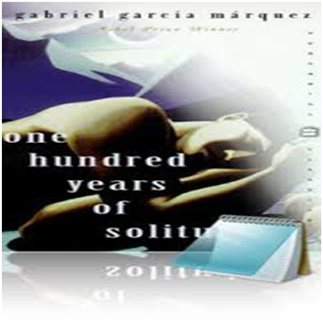 7. One hundred years of solitude
One Hundred Years of Solitude is also one of the best classic audiobooks on Audible that most folks are yearning to listen to. It is a tale of rising and fall, birth and death of mythical town of Macondo through the history of the family of Buendia. Gabriel Garcia Marquez masterpiece triggers emotion as he describes the life of the unforgettable men and women who are full of truth and compassion and lyrical magic which strike souls.
Translated and narrated by Gregory Rabassa and John Lee One in 2013 Hundred Years of Solitude is widely adored and acclaimed novel famous across the world, winning the Nobel Prize award.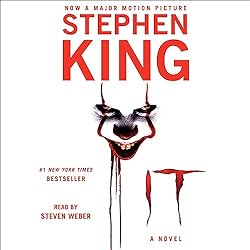 8. It by Stephen King
It by Stephen King is one of the best audiobooks on Audible translated and narrated in English and French. The masterpiece comes in two copies, both narrated by Steven Weber. It is recommended that you choose the Hodder and Stoughton version if you can because the reviews indicate complaints about the editing of the Simon and Schuster version.
King's masterpiece is a tale of anonymous monster which takes on the form of a clown to terrorize the kids of the novel. The book is as scary as its original version, so it is not for the faint heart. Weber has bagged several awards because of his perfect line delivery throughout the narration.
Stephen King's masterpiece was first done in 1986.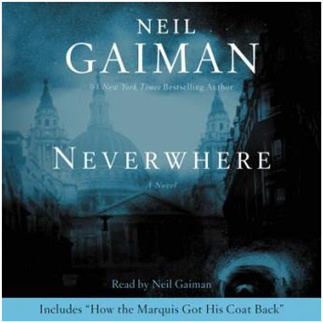 9. Neverwhere
It is not easy to say which Neil Gaiman's audiobook you should listen to. The author has an array of best classic audiobooks on Audible to choose from. Neverwhere appears to be the majority's choice, especially the newbies as it is his first masterpiece.
Neverwhere is one of the NPRs top 100 science fiction and fantasy novels of all time. It covers a tale of Richard Mayhew who found himself drawn into the fantastical world after stopping in the street of London to help a young woman who was bleeding. His act of kindness leads him into a world he never thought would exist. Some folks fall through the cracks, and Richards is one of them. He has no other choice other than learning how to survive in the city of shadows and darkness, killers and angels, monsters and saints in case he fails to return to London that he knew. This masterpiece was originally published in 1996.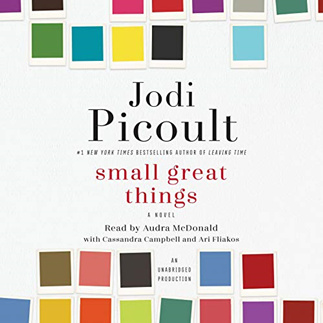 10. Small Great Things
Small Great Things is the best classic book on Audible suitable for the newbies who are yet to experience audiobooks. Jodi Picoult tells his story from the perspective of three different characters. Three different actors also narrate the novel.
Small Great Things is a story of an African-American nurse delivery Known as Ruth. She's told not to treat a baby born to a white royal family. But she defies the family orders and goes on to treat the baby after it developed cardiac arrest. Unfortunately, the baby passes away. Turk, the father of the royal family, accuses Ruth with murder and the lady gets charged. Kennedy, who is the white public defender, takes on Ruth's case.
Jodi Picoult's simplest novel was first published in 2016.
Summary and Extra Tips
If you were searching for best classic audiobooks to listen to, then not anymore, the top ten lists of audiobooks above will serve your purpose. But in case you're still not sure which audiobook is right for you, you can sign up for a-30 day classic audiobooks free trial version before you purchase.
However, to ensure your entertainment challenges are put to rest, get an exclusive ViWizard Audible AA/AAX Converter designed explicitly for Audible audiobooks. It gives you total control over the audiobooks you bought from Audible.com. It will help you download Audible AA and AAX audiobooks so that you can enjoy your collections on all the favorite MP3 players, including Sony Walkman, iPod, Zune and many more. The following is the quick guide on how to convert Audible audiobooks from AA and AAX to MP3 and any other format.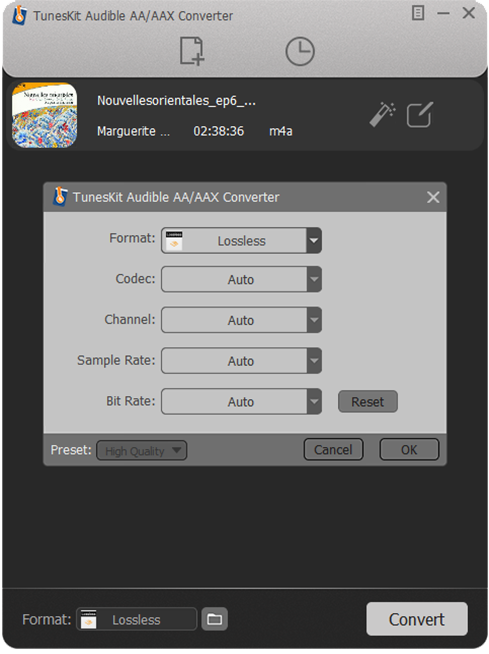 Step 1: Install the app. First, download ViWizard Audible AA/AAX Converter from ViWizard official website.
Step 2: Select parameters. Drag and drop your Audible audiobook on ViWizard Audible AA/AAX Converter. Next, hit 'edit' button to select output and set parameters for output audiobooks.
Step 3: Convert files. Click 'convert icon' start to convert Audible audiobook into MP3 or any other format of your choice.
The process is pretty simple; you can now enjoy the best classic audiobooks you already bought.
More Audible Audiobook Tips

Matt Smith is an amateur writer engaged in ViWizard in 2013. He is a movie lover who write a lot of movie reviews for many websites and blogs.