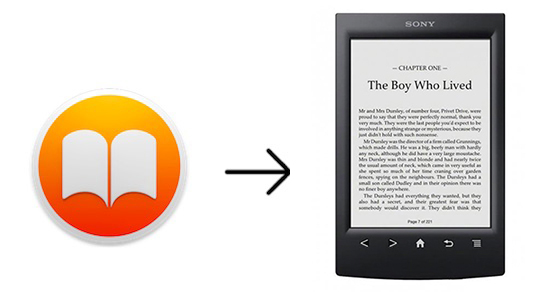 Can we read iBooks eBooks on Sony eReader? How can I convert iBooks to Sony e-Reader?
There is no doubt that iBooks store is one of the most online digital book stores, in which you can purchased, download and read any favorite e-book. But you might need to change your iBooks to other e-Readers for some reasons after you own a large collection in your iBooks library. For instance, you have received a Sony e-Reader from your sister as a present on the Thanksgiving Day and you can't wait for using it to immerse in the ocean of books. However, you will be noticed that iBooks are not able to be readable on non-Apple e-Readers when you transfer e-books purchased from iBooks to your Sony e-reader. But don't worry. In this article, we'll introduce the most effective solution to make iBooks eBooks available in Sony e-Reader.
What We Should Know about iBooks & DRM
If you are one of the addicts of Apple ecosystem, you must not be familiar with FairPlay DRM copyright technology, created by Apple. For the purpose of preventing the abuse of copyright and earning more revenue, Apple has created its own DRM technology and applied it in its digital content. For example, movies and TV shows rented and purchased from iTunes store are encrypted with DRM limitation, which can be playable on Apple devices and players with iTunes-linked Apple ID. So do iBooks e-Books. Although you have purchased these iBooks protected DRM eBooks legally, you are not allowed to read them on non-Apple eReaders, such as Nook Tablet, Kobo eReader, Amazon Kindle, also including Sony e-Reader.
Complete Tutorial to Make iBooks Readable on Sony e-Reader
If you would like to transfer DRM-protected iBooks e-books to non-Apple devices, like Sony e-Reader, Amazon Kindle, Kobo eReader as well as Moon+, you can follow this step-by-step guide as below to learn how to do that.
Part 1. Remove DRM Limitations from iBooks eBooks
In order to make it possible to read iBooks protected ePub files on Sony e-reader, the first tool you should equip is a professional and excellent iBooks DRM cracker. Here, we'll meet TunesKit iBook Copy for Mac, an extraordinary iBooks DRM removal solution available on Mac. By adopting stunning DRM decrypting technique and processor, it can get rid of annoying DRM protection from purchased eBooks from iBooks store. With this universal iBooks DRM removal software, you can customize the parameters of iBooks unprotected DRM eBooks, including the book author, cover image, etc. Now, you can download the free trial version to test its performance.
Step 1

Import DRM-protected iBooks to TunesKit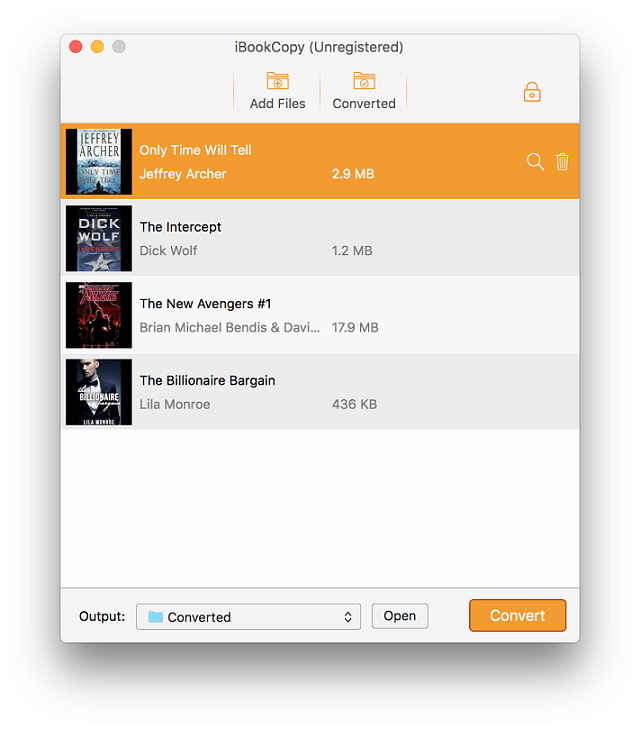 Please make sure that you have authorized your computer with iBooks account and your iBooks eBooks can read well on iBooks app. After that, you can do double clicks to launch iBook Copy for Mac and add DRM-ed eBooks to this smart DRM cracker by clicking the "+" button or via dragging&dropping action.
Step 2

Set the destination fold and output format

Once you upload protected iBooks ePub files to TunesKit successfully, you can touch the "Output" option to define the target folder to input your DRM-free iBooks digital books. Also, you are able to customize your iBooks e-books by changing the book author, cover, and publish date. If you skip this step, all settings will be by default.
Step 3

Start to strip DRM lock from iBooks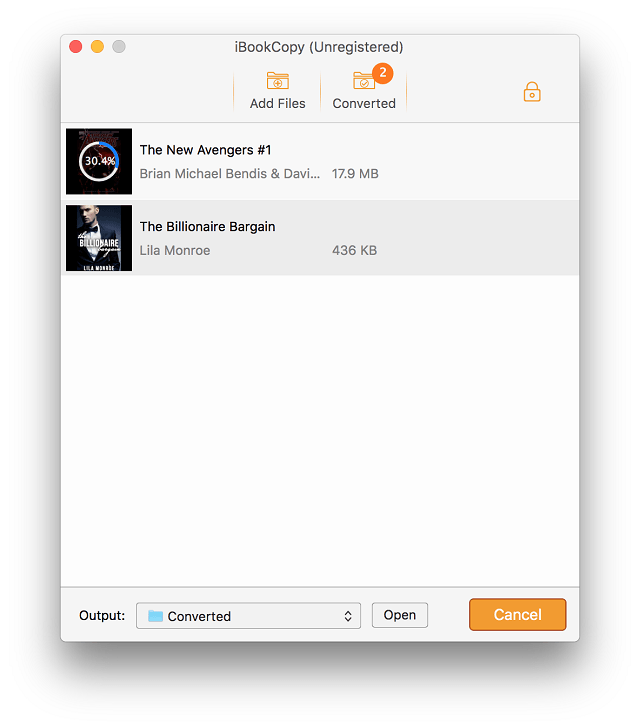 Now, you can begin to remove DRM restriction from digital files purchased from iBooks store at 30X faster speed by tapping the "Convert" tab at the bottom right corner of main interface.
Part 2. How to Convert non-DRM iBooks eBooks to Sony e-Reader
When the conversion process is OK, you can find out the DRM-free iBooks digital content on the destination folder that you set before. You should equip with an USB cable to connect your computer and Sony device, and then, you can do copy&paste action to transfer unprotected iBooks e-books to Sony e-reader with ease. By the way, if some non-DRM eBooks can't be recognized by Sony eReader due to the incompatible formats, you can use the free and open-source e-book converter, such as Calibre, to convert iBooks ePub files to Sony compatible e-book formats. For the complete tutorial to convert iBooks DRM-free ePub files to Sony supported formats, you can visit this source page: How to Convert iBooks Unprotected DRM ePub eBooks with Calibre.