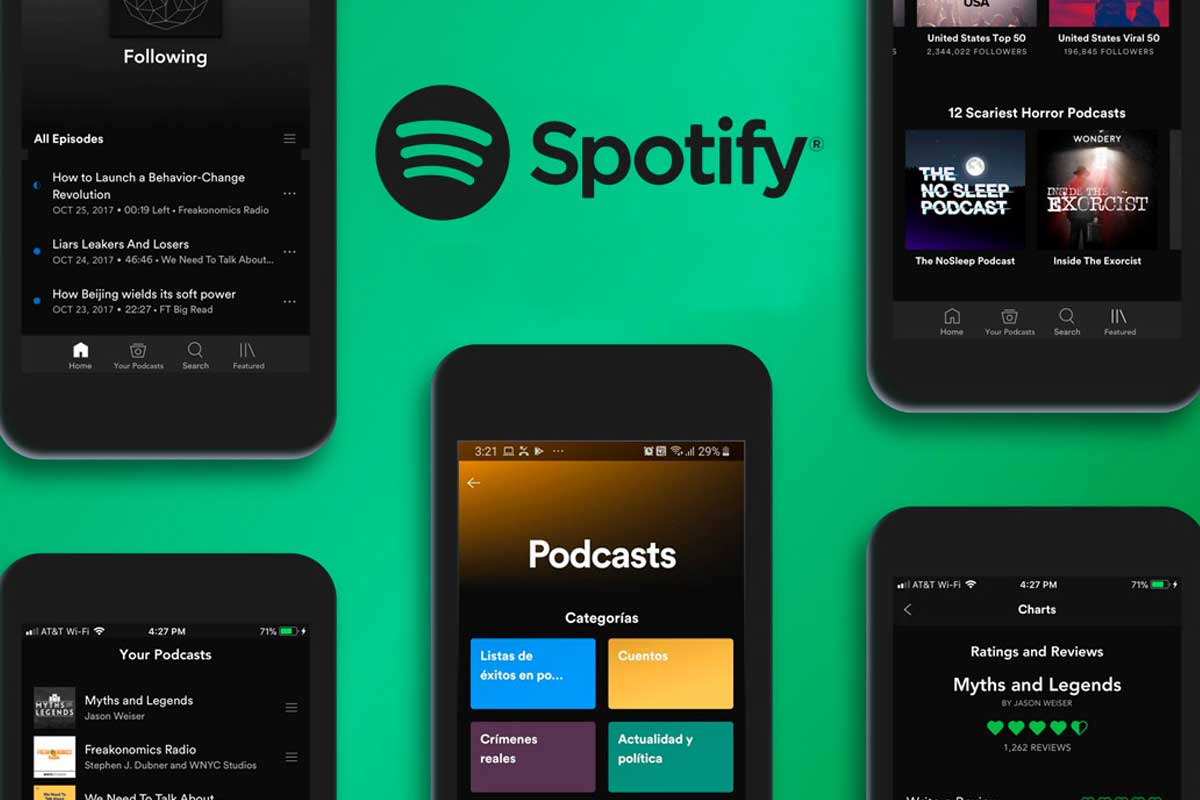 Does Spotify have video podcasts? Yes for now. Spotify has announced its latest feature to support video podcasts both on desktop and mobile app. Viewers can listen to Spotify podcast with video along with the audio stream. A handful of select shows are now available on Spotify for video playing including Book of Basketball 2.0, Fantasy Footballers, The Misfits Podcast, H3 Podcast, The Morning Toast, Higher Learning with Van Lathan & Rachel Lindsay, and The Rooster Teeth Podcast. These shows can be viewed by free and premiums Spotify users worldwide.
Started as a music streaming platform, Spotify successfully made itself the most-listened music provider for music goers worldwide. But as podcasting industry booms in the last decade, Spotify also can't wait to take a slice of the cake. In 2018, Spotify open podcast service for all of its users and by the end of the year podcast listening grew on Spotify by 175%.
According to a study done last year, YouTube is the most popular way of listening to podcasts. And that indicates that people are getting used to listening to a podcast with the video content on. As of 2020, more than 30 million people drop by on YouTube, making it the most popular platform for podcasts. And that's more than enough to be the major trigger to launch video podcast on Spotify.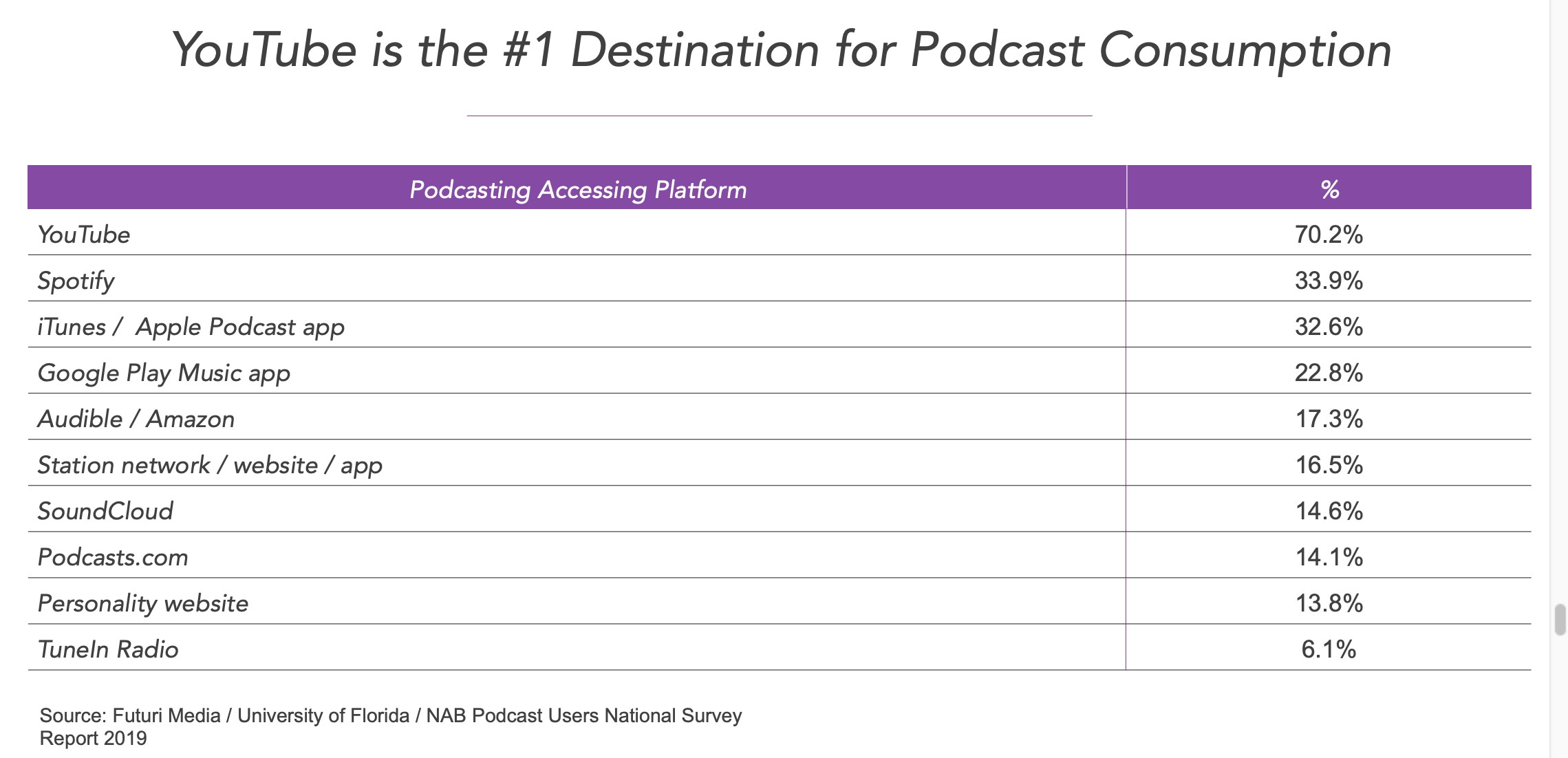 Back in May, Spotify made a deal with one of the most popular podcasters Joe Rogan that his podcast will be moved to Spotify. That means his podcast show will be both on YouTube and Spotify, and at the end of the year, it will be made exclusive for Spotify. This deal is worth around 100 million dollars. Undoubtedly Spotify is ready to enter the video podcasting market to compete with YouTube.
For years, podcasters upload their video shows on YouTube. Now Spotify allows them to post audio clips as well as the video counterpart on its platform, it's definitely a game changer. Will it possible for Spotify to beat YouTube in the podcasting market in the future? Let's look at some details about the podcast feature of these two platforms.
Spotify Video Podcast VS YouTube Podcast
Flexibility
Speaking of the podcast, it's like the thing people get used to listening to when they're driving, cooking or chilling. It's not something that people have to pay 100% attention to but like a grab-and-go option to supplement their daily life.
On YouTube, you can explore more content about entertainment, music and pop culture. And they're all displayed with videos. If you accidentally swipe off the app, the show will be stopped instantly. While on Spotify, you can play the video version of the podcast in the app. And you can also choose to play audio only and multitask on other apps without having to stop the podcast. Back on YouTube, it only allows Premium subscribers to access the audio to play in the background.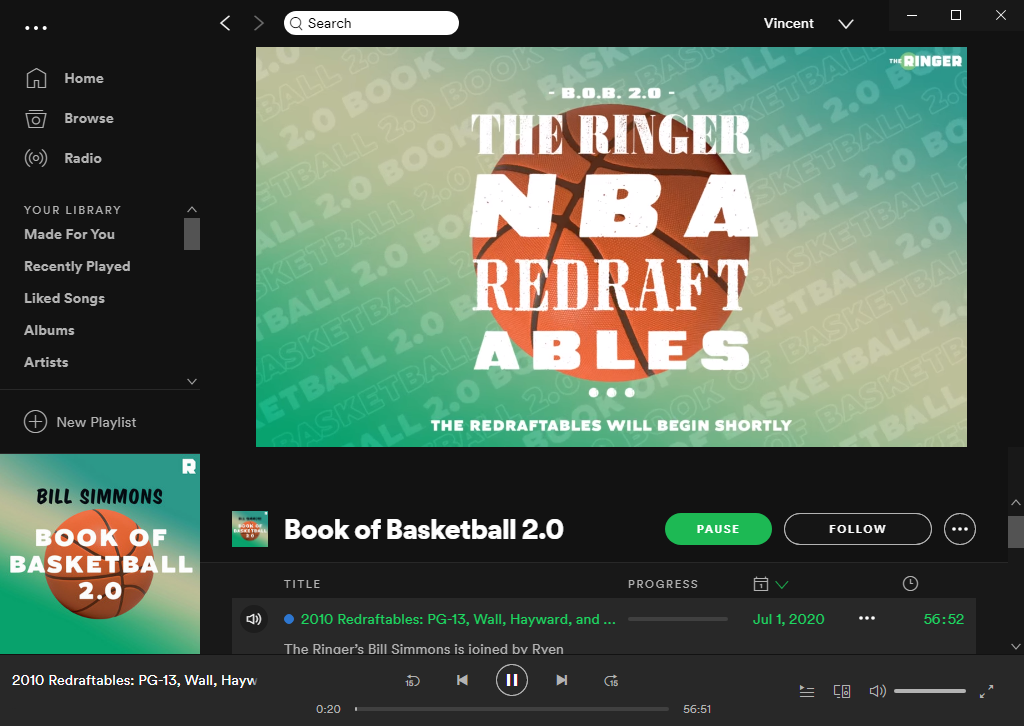 Discoverability
People will get an unlimited number of recommendations on YouTube and they may find some good podcasts that they'd never listened to before. But generally, YouTube is not exclusive for podcasts and basically you will only go to YouTube to listen to podcasters that you already knew.
Benefit from Spotify's recommendation algorithm, people can find podcasts from different fields. And till when all the creators are able to upload the video on their podcasts, there'll be a lot more content for people to discover over on Spotify.
As for the podcasters, Spotify is giving them a potentially better way to promote their shows and help their shows gain more visibility through the platform that already has a large number of people who already listened to podcasts.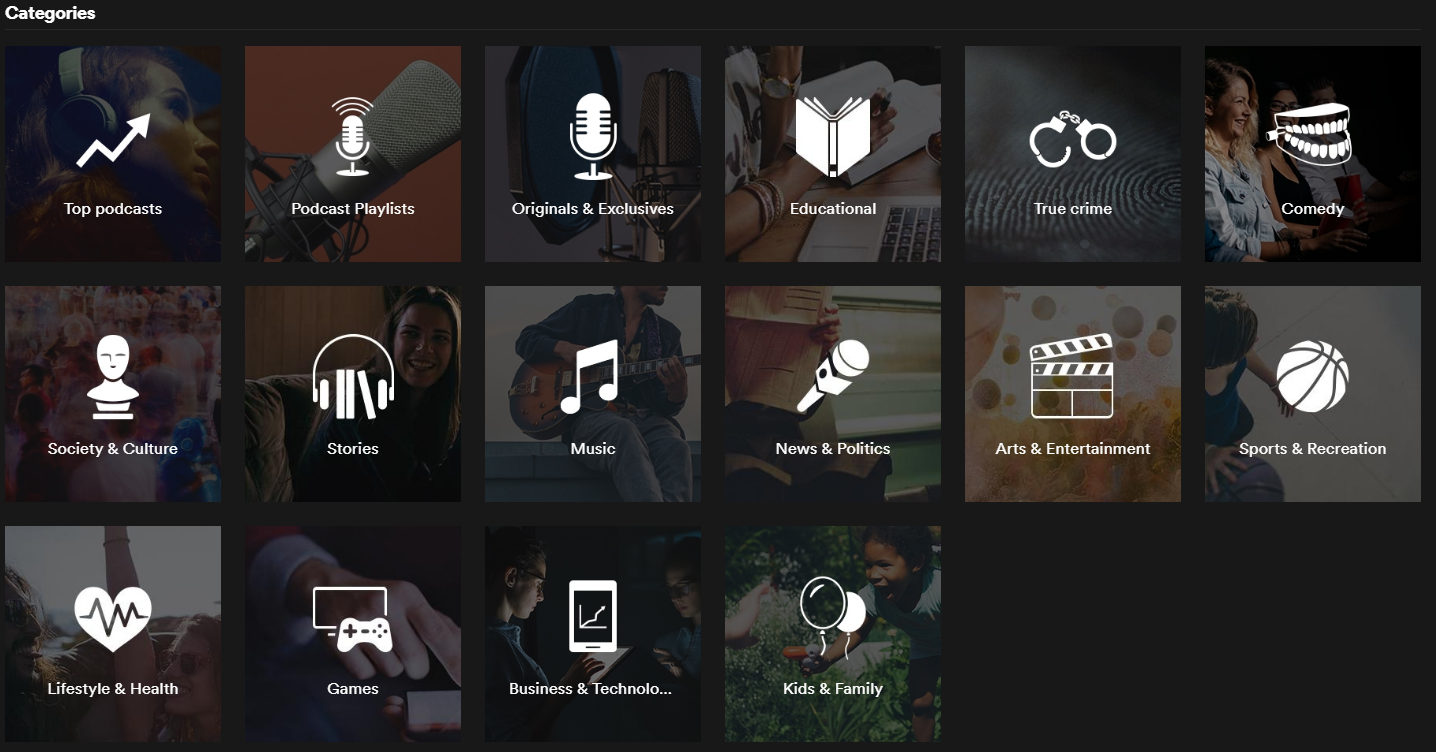 Ads
As everyone can notice, there're inevitably some ads on YouTube ranging from five to fifteen seconds each time they show on. This could be really disturbing when listeners are diving deep into the podcast.
But at least for now, you won't see any kinds of ads popping up in the middle of the show when you're watching the video podcast on Spotify.
Final Thoughts
The video podcast on Spotify is a strong competitor for YouTube. Although for years YouTube has been the leading figure on online video market, Spotify still could possibly profit off of YouTube in video podcasting market.
If you're a fan of Spotify podcast, you may want to download Spotify podcast for offline listening. While the podcast downloading option is pretty catastrophic as it fails to download from time to time. And only Premium users can download podcast shows. But the ViWizard Spotify Music Converter can help you out to download without Premium and with high success rate.
More Spotify Tips & Tricks

Rick Lee has written about business and consumer technology for nearly 25 years. He is the author of more than a dozen books.