There is no other genre that blends itself so naturally in the playlist format like hip hop. Their relationship is so symbiotic. There are so many releases from multitudes of artists in the industry and that's why I have taken my keen time to carefully select and present you the top ten best playlist of Hip-Hop on Spotify.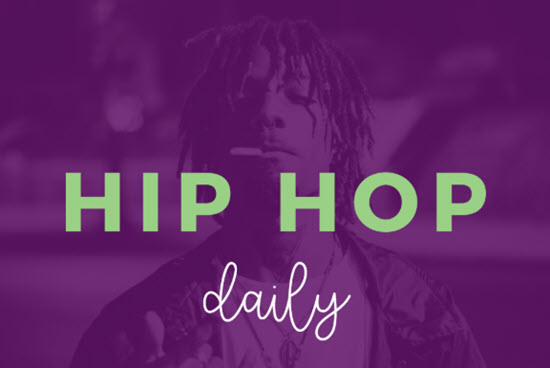 It does not matter the type of fan you are, from these playlists you'll get a song that will get you off your chair. Gone are the days when you'll have to reach for C-19 cassettes if you want to listen to hip hop. Here are some of the best songs and raps that feature the latest regional and digital hits that really rock. The list represents a wide range of diversified sounds, eras, sexuality, regions, labels and prominent acts. Enjoy yourself with these top ten best Spotify Hip Hop playlists:
1. Cali Fire
This is a carefully selected list that consists of 50 songs of various artists from up and down of California coastline. The list of 50 expensive songs of possibilities that ranges from partying to kicking hard, they share one thing in common. They all sounds great and the list may sound a little more Bay-Heavy as compared to other lists. The list gives you opportunity to get to know those artists from north of California who are often overlooked by the rest of the world.
This exclusive playlist on Spotify will make you node your head unconditionally and tap your foot with its rocking beats that will make you push forward whether you're cruising through the city or pounding the pavement or while sited at home. The highlights of this playlist includes the forgotten classic Luchini Camp Lo's also known as This is it.
This curated playlist by Spotify is centered on the global dominance of hip hop. In the list, you'll come across some typical rap fodder like Future, Drake and Kendrick. The beauty of it all is listening to new artists who have created some certified and high quality bangers in their native languages. The roundup of global rap covers entries from Germany, Brazil, China and Morocco among others, the language barrier should not prevent you from enjoying this classical playlist that will take you beyond your horizon.
4. Rap Caviar
Listen to the hottest beats from the biggest artists with the most followers ever on Spotify. This is the list to go for when you need to listen to the freshest and finest raps that will quench your thirst.
5. Lofi Hip Hop
This fantastic playlist by Spotify features very hot beats served ice cold. The great beats of wonderful instrumentals from global roster of beat makers presents amazing late night into morning vibes that will sooth you. Colored with lush and warped sound of Italian producers, this playlist will make you want to listen to it more and more.
Diplo is greatly known for his great and skillful ability to discover and repackage worldly sounds for masses. Due to his great skills, Diplo he has managed to mix and release hot songs with various artists like Wale, Quavo, XXXTencacion, Scott among others. The playlist was named after he had found a 12 year old record label bearing the same name. the playlist features rappers though there are others that are not rappers. Some of the artists that appear in this list are not limited to Ape Drums, Poppy and Party Favor.
7. Gold School
It may sound weird to others when they hear their high school music lumped in with some songs from some decades ago under the same room. But I bet this is one of the best formative hip hop educations ever. Most of the songs in this playlist represent the backbone of hip hop and even beyond the that. Enjoy the best raps without tongue twisting like those done by Method man, Busta Rhymes, Nature's Strech and Rdman.
8. Who We Be
This classical playlist features seventy great hits. The list is well blended by songs from various artists. In this playlist the hip hop continues its experimental crossovers with fantastic hits. Some of the artist that features in here includes but not limited to American rap stars like ASAP Rocky and the British Flame spitters like Skepta.
9. P&P Weekly
The best thing about this playlist is that it offers that great experience of true organic experience. Pigeons and Planes top the list of the best destinations for the new music. They give unlimited new artists the spotlight and opportunity to showcase their talent. P&P Weekly is carefully placed and you'll hear rappers and singers inspired by Drake like Trippie Redd among others.
10. Rap Beef
This fantastic playlist carefully placed features a hundred songs that takes unlimited bruised egos and turn them into righteous anger, streams of furious rhymes and inspired diseases for the hip hop haters.
Conclusion
As a Hip Hop lover, we picked on the top 10 best Hip-Hop playlists on Spotify just for you. These playlists will entertain you and remind you of all the seasons. They contain mixed experience. Enjoy your favorites of all times. Thank you for reading and please don't forget to share the songs with your friends.
More Tips: Download Spotify Hip Hop Playlists for Offline Listening
If you have signed up an account of Spotify Music, you can listen to these hot rap playlists on Spotify freely. But in order to download these playlists offline, you are required to have the Premium account which costs $9.99 per month. Otherwise, you should use a 3rd-party Spotify music downloader such as ViWizard Spotify Music Converter to download the songs for offline listening without upgrading to Spotify Premium plan.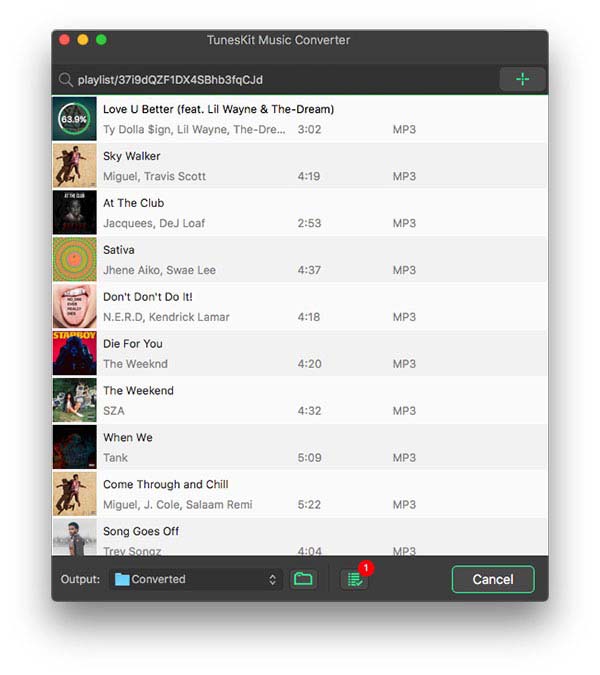 This Spotify music tool is dedicated to removing DRM from Spotify songs/playlists/albums and converting them to common MP3, AAC, WAV, and other formats even with Free account. It's able to keep the lossless music quality and ID3 tags of the songs while downloading. Here's the detailed guide to download Spotify Hip-Hop playlists without Premium: How to Download Spotify Music with Free Account.
More Spotify Tips You May Also Like

Matt Smith is an amateur writer engaged in ViWizard in 2013. He is a movie lover who write a lot of movie reviews for many websites and blogs.