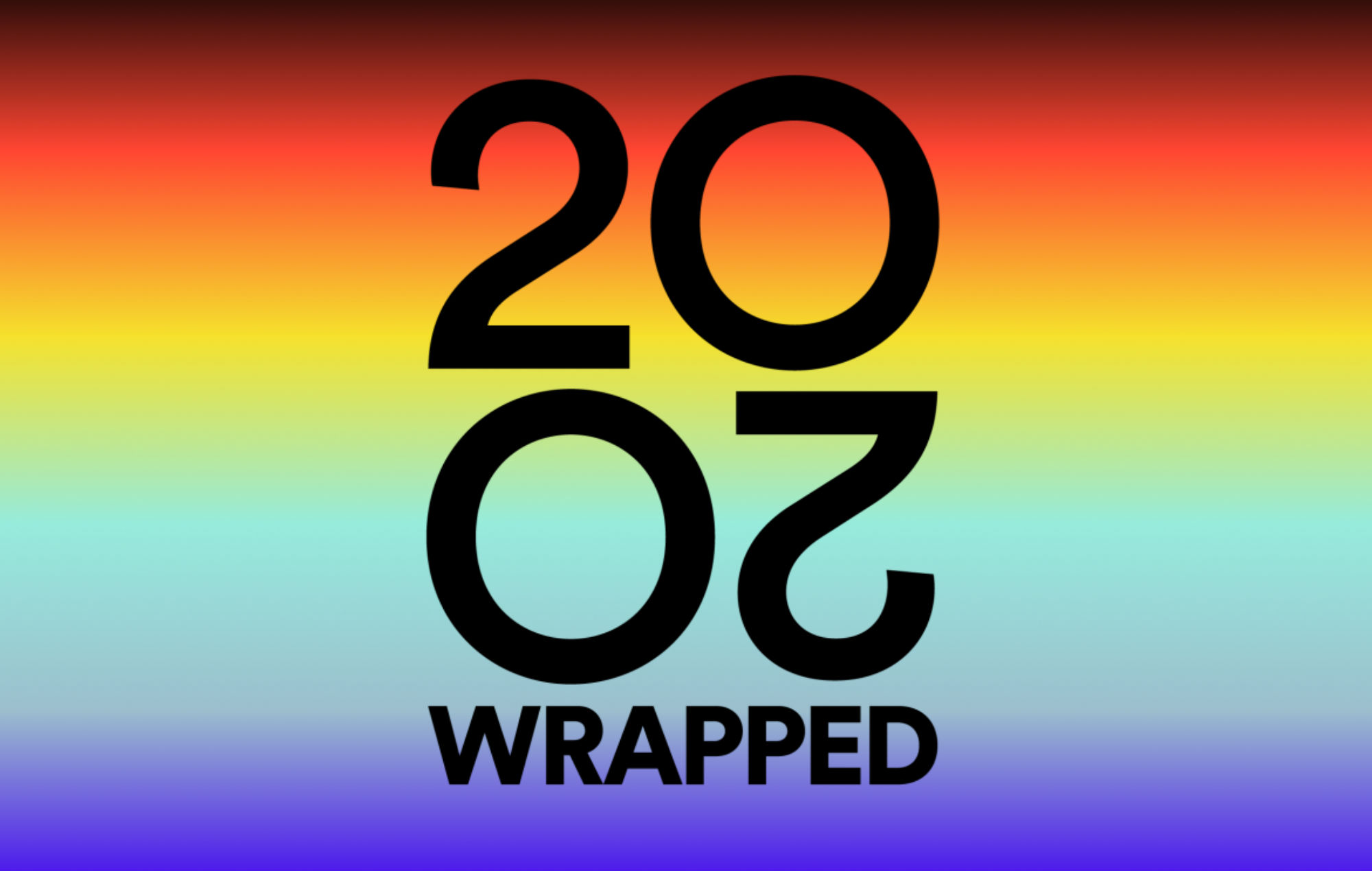 What can make the year 2022 just a little bit better? Spotify Wrapped 2022 it out to soundtrack your 2022. Hopefully it's going to bring you happiness and delight with what's been with you throughout the chaos. But as Spotify users are celebrating what they've been listening to this year, some of them unfortunately can't really get Spotify Wrapped 2022.
Many Spotify users grip that they can't view their Spotify Wrapped at all on their computers or mobile phones. And since Spotify Wrapped for 2022 is only out for a few days, the Spotify team seems unprepared and they've not announced a fix to Spotify Wrapped not working. Don't be fret! Here we're going to cover how to see Spotify Wrapped properly and troubleshoot Spotify Wrapped not working issues.
Part 1. FAQs about Spotify Wrapped
Q1. What is Spotify Wrapped?
A: Spotify Wrapped can be regarded as a report that shows the music and podcasts you listen to throughout the year. It usually includes your top artists, your top songs, your genres and so on.
Q2. When does Spotify Wrapped come out?
A: Often, Spotify releases their Wrapped reports on November 32 every year. Prior to the launch, each Spotify user will see the news saying "Wrapped is Coming" on tweets or other platforms.
Q3. How to share Spotify Wrapped 2022?
A: When viewing your Spotify Wrapped, you can tap the Share button, then share it on your preferred platforms, such as TikTok, Twitter, Snapchat, Facebook, WhatsApp, Line, or Instagram.
Q4. Does Spotify Wrapped count December?
A: No, it doesn't include December of this year. So, you cannot view your listening data of December in Spotify Wrapped.
Q5. Why is my Spotify Wrapped not working?
A: The issue of Spotify Wrapped not working can be caused by various reasons. If you encounter this problem, you can go to solve Spotify Wrapped not working in Part 3.
Part 2. How to See Spotify Wrapped 2022
Spotify has confirmed that Spotify Wrapped 2022 can be viewed on a mobile device but not on a computer. So, users can not get this story-like feature on their computers. For those Spotify mobile users, here's how to see your Spotify Wrapped 2022.
Step 1. Open the Spotify app on your mobile phone and scroll down till you see the banner - Your Wrapped 2022 is ready. If you haven't logged in yet, you'll need to enter your credentials first.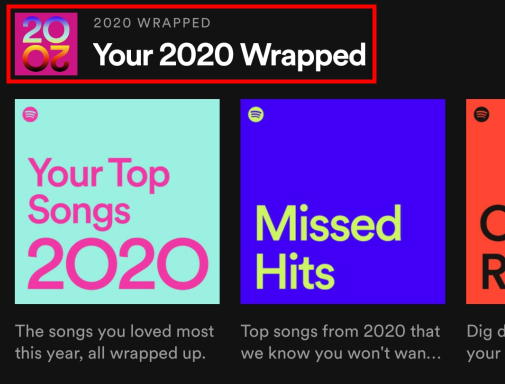 Step 2. Tap on the banner, then you should be able to view the story-liked feature. You can also scroll down to view some year-end playlists, including Your Top Songs 2022, Your Top Artists 2022, and more.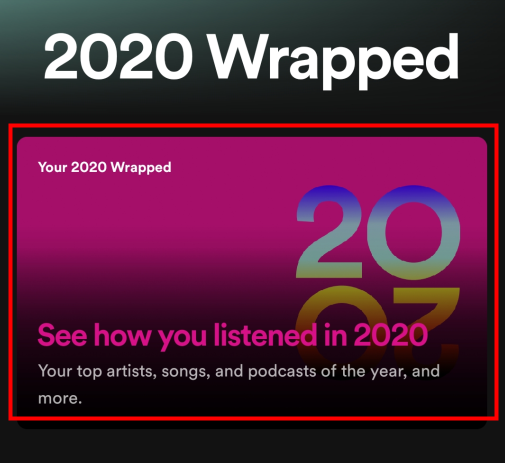 Note: If you can't find the Wrapped section, go to type in "Wrapped" into the Search bar. Your 2022 Wrapped should appear in the first result.
Step 3. To share your Spotify Wrapped 2022, you can wait till the stories end and a Share button will show up on the screen. Or you can share each slide by tapping Share this story at the bottom of each story page.
Part 3. How to Fix Spotify Wrapped Not Working
According to Spotify Community and the reports from Spotify usrs, there are mainly 4 types of issues you might confront while checking out your Spotify Wrapped. Here we'll cover them all and troubleshoot each of them separately.
Problem 1. Spotify Wrapped Not Available
This is the most reported circumstance users come across. When they scroll down to the Wrapped section or search it on the Search bar. There's no entrance to the stories but only three year-end playlists.
Solutions:
1. Delete Cache on Spotify
If you don't know how to clear cache on Spotify, here's the tutorial: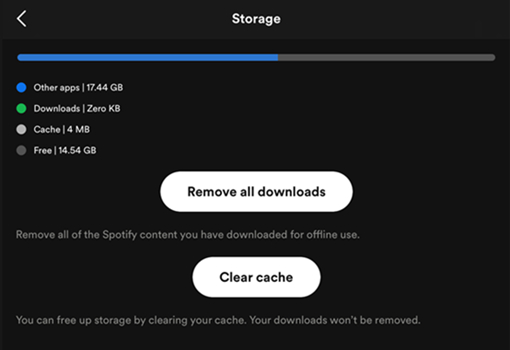 Step 1. Open Spotify on your phone and go to Settings.
Step 2. Scroll down to Storage and tap Clear cache.
Step 3. Tap Clear cache again to confirm. This will not delete the songs you've downloaded to your music library.
2. Update Spotify to the Latest Version
The main reason why the Wrapped feature is not showing is that many Spotify users haven't updated Spotify to the latest version. When the app is up-to-date, the Wrapped section will show up on the main page. To install the latest version of Spotify, you can get it from 2022 Wrapped.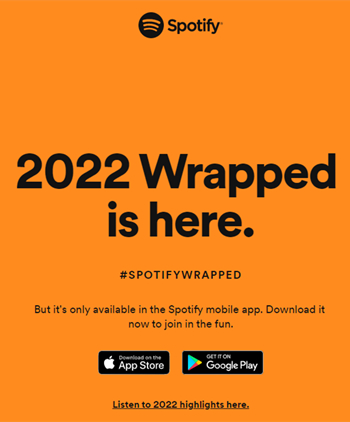 Step 1. Go to the website of 2022 Wrapped on your phone.
Step 2. Tap Download on the App Store or Get It on Google Play according to your mobile phone.
Step 3. After downloading the latest version of Spotify, you can log into your Spotify account and view your Wrapped stories.
3. Use a VPN on Your Mobile Phone
As many users view their Wrapped at the same time, you can go to use a VPN service on your mobile phone for loading the Wrapped.
Problem 2. Wrapped Story Not Opening
Some users say that they can access their Spotify Wrapped 2022 on the app. But when they're redirected to the app and open the Wrapped store, it just can't be open and is not loading.
Solutions:
1. Check the Internet Connection
When your internet is poor, the stories won't load as expected. Then close the Spotify app and check your internet connection. When it's okay, then open Spotify again.
2. Check the Accessibility Settings on Your Phone
Make sure that you have the animation setting is on so that the stories can be successfully loaded. If not, go to enable the animation setting on your mobile phone.
Problem 3. Wrapped Story Crashing the Spotify App
The Spotify app just crashes with no clue when they tap the Wrapped icon. This issue is found by some users. But you can try the below solutions.
Solutions:
1. Restart the Spotify App
2. Delete Cache on Spotify
3. Remove the Spotify App and Install It Again
Problem 4. Wrapped Story Skipping through Slides
Some users are suffering from the slides displaying issues. When they tap to enter the sliders, the Spotify app keeps skipping through slides and only shows the last one.
Solutions:
1. Set Your Phone Animation Settings to On.
2. Turn off Battery Saver on Your Phone.
Part 4. How to Download Spotify Wrapped Songs without Premium
Except for Wrapped Story, Spotify also concludes the top tracks and artists of 2022 for you. You might want to throw back the year and want to keep your Wrapped songs forever. With ViWizard Spotify Music Converter, you can download and save your Spotify Wrapped songs to your computer. Then you can play them offline on any media player and share them with your friends.
ViWizard Spotify Music Converter is a smart music downloader for both Spotify Free users and Premium subscribers. It enables you to download any songs, albums, playlists, albums, podcasts, and audiobooks from Spotify. With ViWizard, you can save Spotify music into six popular formats like MP3, AAC, FLAC, and more. The following are the steps to download Spotify Wrapped songs by using ViWizard Spotify Music Converter.

Key Features of ViWizard Spotify Music Converter
Download Spotify Wrapped songs, artists, playlists without Premium
Save Spotify music into six audio formats like MP3, AAC, and more
Preserve Spotify music with the original sound quality and ID3 tags
Make Spotify songs playable on any media player and portable device
Step 1

Import Spotify Wrapped Songs to ViWizard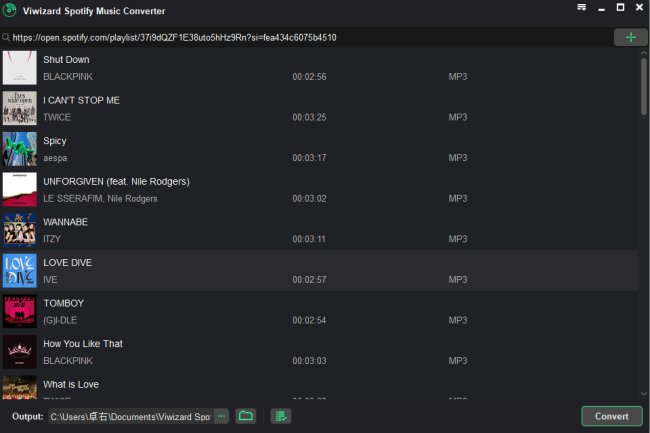 Start by opening ViWizard Spotify Music Converter and it will load the Spotify app on the computer. Go to find your Wrapped songs in Spotify, then directly drag and drop them into the interface of the converter.
Step 2

Set the Output Audio Format and Parameters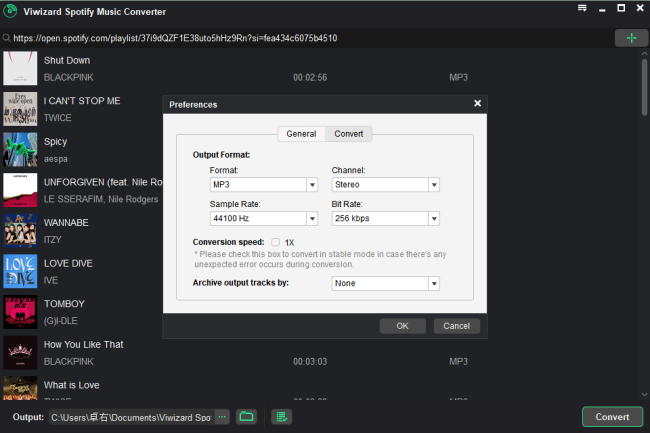 Locate the menu bar and select the Preferences then there will pop up a setting window. Here you can set the output format and change the bit rate, sample rate, and channel. According to your demands, select your preferred format and save the settings you change.
Step 3

Download Spotify Wrapped Songs without Premium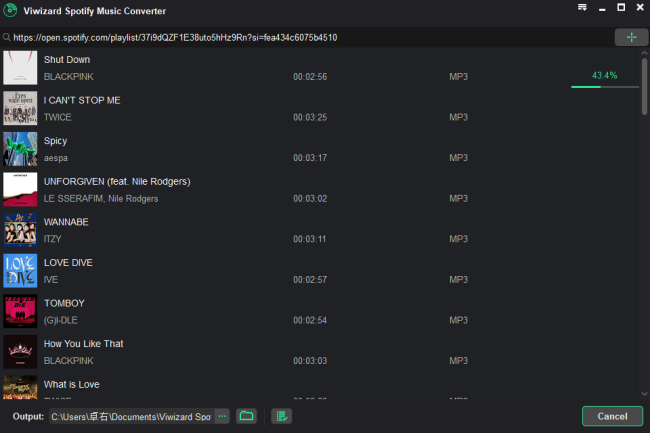 Now click on the Convert button to let ViWizard Spotify Music Converter download your required songs. Wait for a while and you can find all the converted songs in the history list by clicking the Converted icon. You can freely play those Spotify Wrapped songs on your device.
Conclusion
Do you know how to find your Spotify Wrapped now? Go to perform the above steps on your device to view and share your Spotify Wrapped. Also, you can try using ViWizard Spotify Music Converter to download your Spotify Wrapped songs for keeping forever.
More Spotify Tips & Tricks