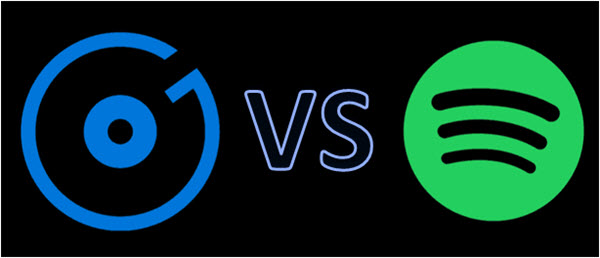 The competition between music streaming apps continues to tighten in terms of quality. Because of this, most people are left wondering which app to settle for. A look at Groove Music and Spotify comparison reveals unique features that every music lover is bound to fall for. However, they are almost similar but these two music apps are different in their own ways. Let's see which one of them that takes the upper hand.
Design
In terms of design, Groove Music offers music streaming services through song-purchasing. You have to subscribe from its Windows Store. It actually has a simple interface, enabling you to see your playlists and music library at a glance. Groove also presents a seamless integration. You may decide to upload your music and enjoy it later. Meanwhile, Spotify lets you download its music content that also provides DRM-protected content from other media companies. It will offer you playlists that suit your mood. You'll get exercise music, relaxation music or comedy music. You can use it directly from the web app or from your Windows computer, AndroidOS, iOS, or MacOS devices.
Song Library
Spotify offers more than 40 million songs, more of which are new music. Its 200 million users can enjoy music based on their listening history. The Discover Weekly playlist feature actually puts this music streaming service at a higher level. You can start your adventure of listening to new songs from new artists with this app.
Groove Music is also loved by numerous listeners. It actually surpasses Spotify in terms of a huge music library. It offers over 40 million songs some of which are free music with unlimited skips. However, free streaming is only limited to 10 hours every month.
Pricing
When it comes to Groove Music and Spotify comparison on pricing, the earlier gives you both monthly and yearly subscription fee. For one month, Groove music costs $9.99 while yearly it goes for $99.90. The yearly plan is actually the better plan for this app. When it comes to Spotify, it has a monthly plan of $9.99 for a single user. It also has a further plan for the family at $14.99 and a discount for students at $4.99.
Device Limit
Even though Spotify does not allow account sharing, you can use it on any device you have. It only allows one active stream at any given time. In the case that you have numerous devices, ensure you don't use your account at the same time. Nonetheless, there is no restriction as to the number of devices you use. Groove music on the other hand automatically registers your device any moment you download a song. Once you hit your fourth device, you won't be able to download on any other device. Adding additional PC will require that you remove one device through the Manage my devices link found at the Groove app settings.
Sound Quality
Groove Music's sound quality is pretty good, with its music streaming at 192kbps (kilobits per second). Its music is downloaded at 256kbps WMA, a rate that is deemed to be lower than Spotify. Spotify's normal default streaming quality on a regular computer is 160 kbps. However, turning on to 'high-quality streaming' option on Spotify gives you up to 320 kbps. With this, you actually get more pieces of the song in each second. The sound quality is usually more noticeable when using your smartphone as compared to the computer. This is why Spotify recommends a rate of 96 kbps for your smartphone because the lower the kbps, the fewer data that you will stream.
Ads-free Listening
Spotify lets you listen to everything you can find in the catalog even with your free account. The drawback is that there are a lot of ads that you'll get between tracks. Otherwise, for the premium account, there are actually no adverts or further limitations regardless of the type of device you are using. Comparing Groove Music vs Spotify on ads-free listening, Groove will give you better performance with its free account. There are no ads between your music even with your free account.
Contents Request
There are times when you realize that some contents are missing while you play music. When it comes to this, Groove music streaming service allows you to just file a request on the same. You can do this from the music player of your Groove Music app. It will enable you to file a request for any missing content right from your comfort. On the other hand, Spotify music streaming app does not have this favor. You need to contact the artist requesting for the same. It is only after the artist has added their music to the service that you can start enjoying whatever content was missing.
Offline Play
With Spotify, you can be able to listen to your music offline. You will need to download your songs and save them to your devices. However, you cannot download individual songs. Spotify only allows you to download playlists or albums for this purpose. Remember, you also need to be a Premium subscriber to download them. Groove Music, on the other hand, allows you to download any song, playlist or album from its music library. It outweighs Spotify on this in that you can download your music to up to 10 different devices at once.
The Bottom Line
For a very long time, users have always regarded Spotify streaming music as a better service as compared to its counterparts. Maybe it is because of the ability to import local music files with the syncing option to a mobile device to mitigate the concern of missing artists. Nonetheless, technology has advanced and users now look at in-depth values especially when it comes to Groove Music and Spotify comparison. Groove Music is slowly overshadowing this by enabling its users to file a request for missing contents without needing the artists to add their music. Groove also has a simple user interface with no ads on your free account.
More streaming music tips