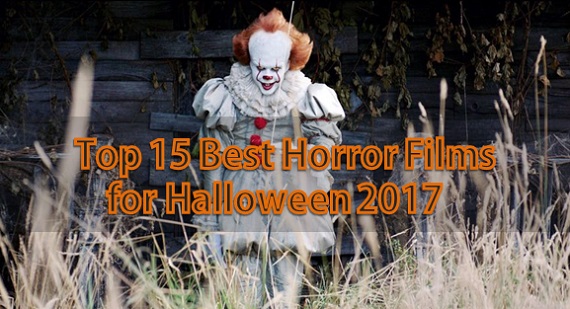 Halloween is just around the corner. Other than joining various Halloween-themed costume parties or going for trick-or-treating, some people may prefer to sit down for watching a scary movie quietly. If you are such a movie addict who are seeking for some best horror films, either classics or modern ones to watch this Halloween, you just stepped into the right place. We've prepared a top list of 15 best Halloween movies of 2017 here. Now grab the popcorn, the nachos, and all the soft drinks you want, put on your pjs and hug your pillow. It is scary movie time.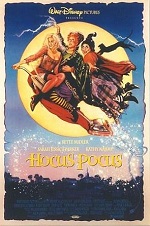 No.1 Hocus Pocus (1993)
A classic black comedy to begin your binge watch. Three witches, before their execution, cast a spell to return once a black candle is lit by a virgin so they can come back and suck the souls of young people to retain their youth. Simple.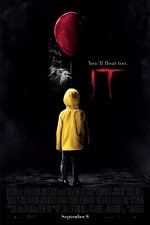 No.2 IT (2017)
The movie that came out recently and is scaring people in the cinemas is a must for Halloween! A killer clown hunting little kids, need we say more?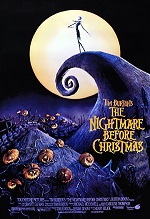 No.3 Nightmare before Christmas (1993)
One of the top Halloween themed movies out there. An adventure filled with monsters and a twisted view on how Christmas works. A fat Santa being nearly killed at the same time as a love story is unravelled. Tim Burton at his finest.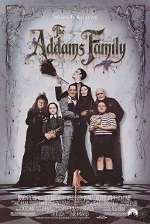 No.4 The Addams Family (1991)
Cemetery as a playground, guillotine toys, relatives from hell, and an alive hand. The Addams family is the most iconic dark comedy there is. The best love story between Gomez and Morticia and their murderous kids is all you need this Halloween.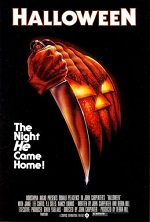 No.5 Halloween (1978)
"The night HE came home". If you don't know this phrase, see the movie NOW! Halloween is a movie franchise but we all remember the first one ever. A 6-year-old boy kills his older sister on Halloween night and is sent to a sanitarium. Later on, he escapes and returns home. You can imagine the rest.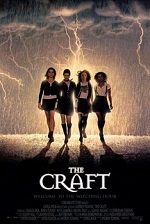 No.6 The Craft (1996)
Black magic, teenage witches. This is spot on for this holiday! A young girl moves to a new school and befriends rumoured witches of the school. Together they worship a deity called Manon in order to be more powerful. After that, all hell breaks loose!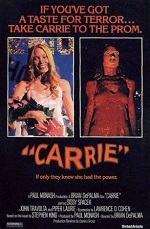 No.7 Carrie (1976)
Never has a prom looked more terrifying! Carrie is a shy lonely girl who develops telekinesis after being extremely bullied at her school and abused at home by her insanely religious mother. The prom scene is unforgettable.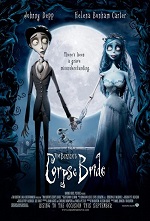 No.8 Corpse Bride (2005)
Another Tim Burton creation straight from the darkest moments of humanity. You would think that the dead are evil, but think again as the living are so much worse! A young man terrified of marriage fleas his wedding rehearsal and gets lost. Somehow he manages to get engaged to a corpse bride. The adventures begin after that and the songs will always stay in our hearts.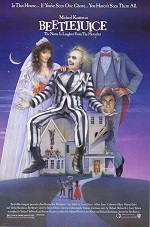 No.9 Beetlejuice (1988)
This movie looks so old and yet it never seizes to amaze us, no matter how many times we watch it! A young couple die in an accident and discover they are dead and stuck in their house for the next 125 years! However, if they want to be left alone, they have to scare the new owners away. After many failed attempts, they hire Beetlejuice to assist them in their task. The rest is history.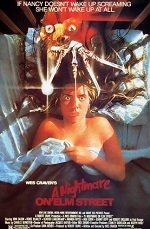 No.10 A Nightmare on Elm Street (1984)
Slasher movies do seem to always dominate Halloween. This movie, since its release, has haunted many people's dreams. Literally! A young girl is tormented by a terrible disfigured man in her dreams. Following the murder of her friend, she discovers that the man, Freddie, is a killer who murders you in your sleep. Sweet dreams after this movie!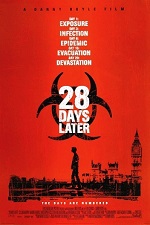 No.11 28 Days Later (2002)
For all you zombie post-apocalyptic movie enthusiasts, 28 Days Later is the movie for you! A man awakens in a hospital 28 days after the incident in a lab and finds himself in a destroyed world full of flesh-eating people. If you are a Whovian, there is a plus as Eccleston has a role in this movie as well.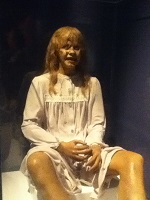 No.12 The Exorcist (1973)
Why do we fear possessions from demons so much? The exorcist was and always will be one of the most terrifying movies in existence. A little girl is possessed by a demon and in comes the exorcist trying to help her. Don't turn off the lights when watching this movie.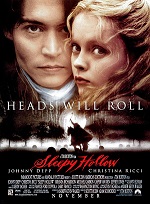 No.13 Sleepy Hollow (1999)
Johnny Depp and the headless horseman should be the alternative title. We really don't have to say anything more about this movie. Decapitations and love. Halloween at its finest!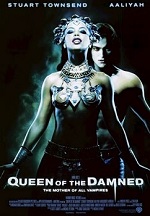 No.14 The Queen of the Damned (2002)
Vampires, sex, love, eternity, and the best soundtracks ever created for a horror movie. This is the whole overview! It is on our list due to the sexy Aaliyah and her scenes with Lestat.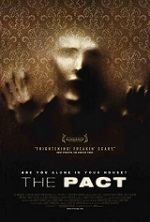 No.15 The Pact (2012)
This is the movie to end your binge watch. After this, you will never feel alone in your house again. A haunted house or simple mind tricks after a death? A medium helps to clear this up and we feel scared throughout the whole duration of this movie.
Don't be scared! They are just movies. And there is definitely no one standing behind you. Mostly because they are under your bed. Happy Halloween!
Save $5 to $10 on Halloween Movies from iTunes Horror Movie Sale
Before you leave, you are kindly suggested to take some time to browse iTunes Store as it's now offering big discounts on most of the horror movies of all time for celebrating the Halloween 2017. The sales are called "Horror Through the Years" and "Modern Horrors" which you can find from iTunes Movie section. This special Halloween sale contains both Halloween classics and the modern titles with discounted prices at $4.99 for 18 classic horror films and $9.99 (or under) for 34 most recent scary movies. In addition, you'll be surprised to find out two of those Halloween movies are offered in 4K HDR version. So if you have an iTunes account (Apple ID), you can't miss these big deals. Just open iTunes, log into your account, and shop.
Hold on. In case you'll find it's difficult to watch those iTunes movies on widescreen TV or other non-Apple devices, you are recommended to get some special iTunes media converting tools on hand. Here we mean TunesKit DRM M4V Converter which can help you completely strip DRM protection from iTunes movies and enable you freely watch and share any iTunes video on any platform without limit. Oh, one more thing. This smart tool is on sale too. Go and get it here: TunesKit 2017 Halloween Promo.

Kaya Johnson is an experienced writer interested in new tech things and always trying best to show her unique inspection in the articles.