If you buy a movie from iTunes, you're given a chance to download the movie for watching within iTunes. It must be very annoyed when you decided to download the film, only to get a download error message – 'Tap to Retry' or Unknown Error 8268. After tried several times, but it still can't download successfully. Many users have reported that they had encountered such issue while downloading iTunes movies on iOS device or computer. No worries. In this troubleshooting guide, we will present you with 6 solutions to fix iTunes movie download error problem.
Part 1. Possible Reasons that Cause iTunes Movie Download Error
Before moving forward to the detailed solution, let's first explore the reason why is my movie not downloading on iTunes and thus download error occur. General speaking, there are several reasons for it as follows:
* Your Internet connection is not stable or even lost completely; or your connectivity speed is too slow.
* Your iOS device or computer restarts during the downloading process.
* Your iTunes app quits before the download is finished due to iTunes issues or outdated iTunes.
* Some 3rd-party apps such as anti-virus or firewall on your device or computer prevent the download.
Part 2. Fix iTunes Movie Download Error on iDevice/Computer
If you have seen the "Download error, tap to retry" on your iPhone or iPad or the download error 8268 on your PC or Mac computer while trying to download movies from iTunes Store, you can follow the quick tips below to fix it immediately.
Tip 1. Check Internet Connection
Make sure your iPhone or iPad device is connected to a good and stable Internet. Recommend you to use WiFi network instead of cellular data to download iTunes videos. You can also go to the "General" > "Settings" > "WiFi" to turn it off and back on to restart your Internet connection.
For computer, ensure that your Internet connection is fast and reliable. Try to restart your router if necessary.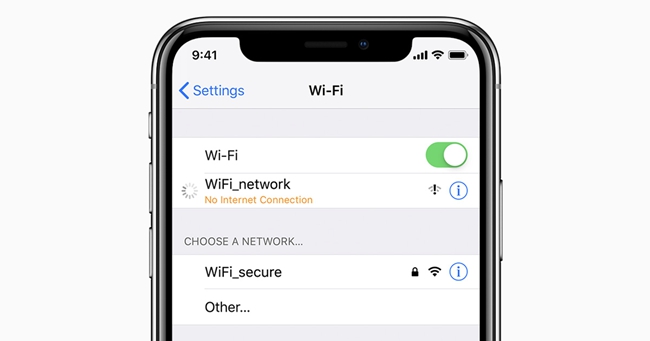 Tip 2. Restart Your Device or Computer
You can try to reboot your device and give it a refresh to fix the iTunes error. The steps are quite simple. Just press the Home button and power button simultaneously until you see the white Apple logo appears. Wait for a few seconds and then press the same buttons to power it on. If your iPhone doesn't have Home buttons, you can use Volume button to replace it.
To restart your computer, just press the Power button off and then back after more than 15 seconds.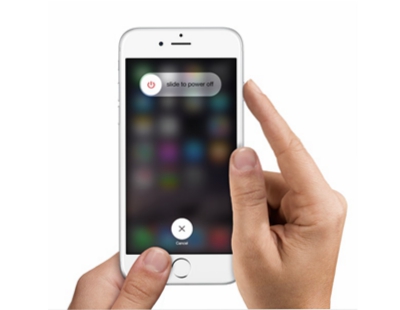 Tip 3. Retry to Download Again
The third method to fix iTunes movie download error is just clear the stuck downloads or pause the downlaoding and re-download them again, just like the popup message says.
On iPhone and iPad:
Step 1. Open iTunes Store app and tap the "More" option and you will see the Downloads page on iTunes. Find the arrow down icon for each movie. Swipe it to the left and you can see the "Delete" option.
Step 2. Tap the "Delete" button to clear all the in-process or stuck downloads. You can then just to download them again.
On PC or Mac computer:
Open the iTunes app on your PC or Mac computer and then go to the Download task list after initiate the downloading. You will see all your purchased iTunes items will start downloading as required. Now click on the "Pause All" button to pause them. A few seconds later, press the same button to download them again.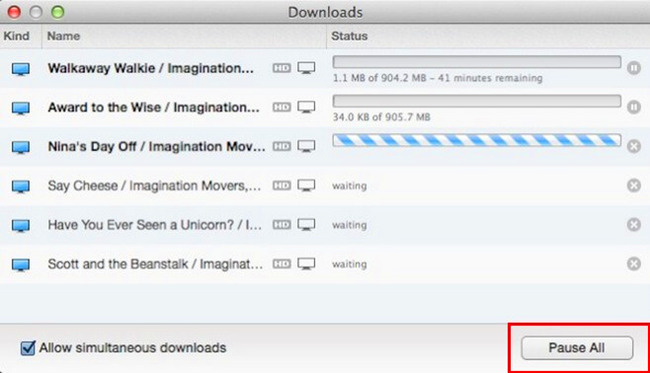 Tip 4. Check for Available Downloads
Sometimes if the movies you want to download are not available, you would then come across iTunes movie download error. You can check for available downloads and then download them.
On PC or Mac computer:
Step 1: Open iTunes app on your computer and then click the "Account" > "Check for Available Downloads…".
Step 2: Enter your Apple ID and passcode if prompted. Then press the Enter or Backspace on your keyboard to restart downloading the movies.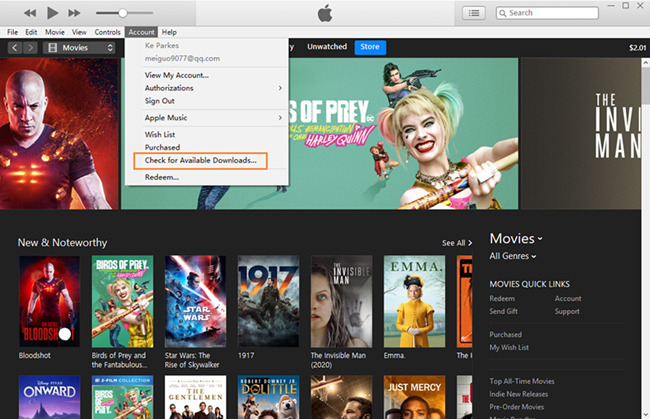 Tip 5. Update iTunes Version
If you're unable to download movies iTunes, your iTunes app may be outdated. Thus, you can try to update the iTunes to the latest version to fix the issue.
On PC computer:
Just open your iTunes and then go to the "Help" > "Check for Updates" to finish the update if you see an available option.
On Mac computer:
Open iTunes and click on the iTunes menu > "Check for Updates…". It will connect to Apple servers and update iTunes for you.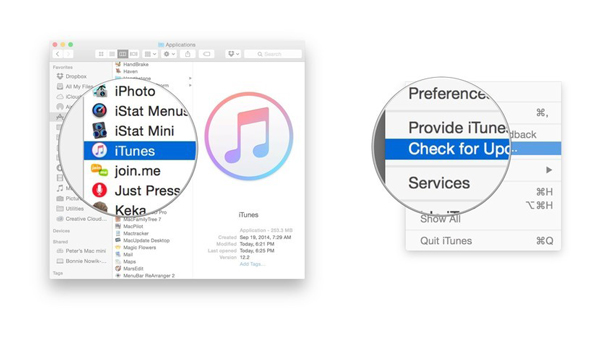 Tip 6. Disable Third-party Security Software
Another way to fix iTunes movie download error is to disable any other third-party security software such as auti-virus, malware or a firewall. Just quit them while you're downloading films or TV episodes. You can also uninstall them if needed.
Extra Tip: Keep iTunes Movies Forever
Here are all the useful tips for you to deal with the iTunes movie download error. Do you want to keep your rented or purchased iTunes movies forever without any limitation after trying so hard to download them? As you may know, the iTunes movies and TV shows are encoded in M4V format with special copy protection, so you can only enjoy them on some specific device or player; and iTunes rentals will be disappeared within 48 hours once you start watching them.
To break such restrictions and keep iTunes videos forever, you can use a professional iTunes video converter named TunesKit M4V Converter. It can help you remove DRM from iTunes video purchases and rentals and convert them from M4V to MP4 format with lossless quality. The conversion is quite fast and the program is easy to operate. For more details, you can read this post: How to Keep iTunes Movie Rentals Forever.
More iTunes Tips You May Like

Dan Miners is the PR manager of TunesKit since 2012. He is in charge of all public relations, advertising, affiliate, etc for TunesKit.