Years ago, man found a way to organize the information in a way that it was called a story. The collection of the information in the pages formed something called a book. With time, people got used to reading a book. And they also faced issues with the books like physical space and volume of the book, straining the eyes to read the text, and more.
With the advent of technology, developers developed tools that would read the book to you while you just had to listen. Such books were called audiobooks. Two very famous platforms took up to providing audiobook services. These were Audible and Storytel. Today, we compare both the platforms and come up with the best option out of the two. So, let's begin Storytel vs Audible.

Comparing Audible vs Storytel: Which one offers the best?
Audible is an online audiobook and podcast platform which is owned by Amazon.com. It lets the users stream and buy the audiobooks and other spoken forms of the content. But Storytel is a service that allows its users to stream audiobooks for your mobile phone. It is a digital subscription service that lets you download the app and subscribe to a package.
Let us take a detailed review of Storytel and Audible to see which one is the best option for you to choose:
Audible review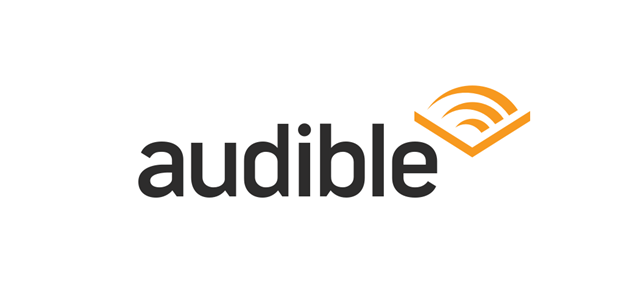 Audible is a service provided by Amazon.com Inc and it boasts of a library that has almost all the books available in the audio format. Whichever you choose, Audible or Storytel, you need to pay for the books. You can subscribe to Audible service for $14.95 per month. If you subscribe to the service, you get one audiobook free each month until the service is enabled.
Pros of Audible:
● Own forever: Even if you end the subscription to the services, the free audiobook you get every month can be retained.
● Exchange books: Swapping the audiobook is free, in case you don't like the audiobook. You get the time of around 365 days to return the purchased book.
● High quality: You get high-quality audio which ensures that you listen to the correct pronunciation of the words.
● Plus catalog: If you subscribe to Audible, you can listen to any books in Plus catalog which is always renewed by Audible. Every month, Audible will add some new books into Plus catalog.
● Whispersync for Voice: Whispersync for Voice makes it possible to sync audiobook and the corresponding ebooks. Then you can combining listening and reading or switch between them easily.
Cons of Audible:
● Only one book: You get only one audiobook for free every month. Hence, if you are done with one book, you have to pay to listen to the second book if the month has not ended yet. You have to buy the second book at a 30% discount.
● Limited players and devices: Audible books can only be played on limited players and devices. Many user feel disappointed when trying to listen to play Audible books on MP3 players, smart TVs, or smartwatches. And you can only play Audible books on Audible app while Audible app is attached by errors like Audible keeps crashing from time to time.
But this problem can be solved now! What you only need to do is to convert Audible AAX books to MP3 with ViWizard Audible Converter. ViWizard Audible Converter is a smart audiobook digital solution developed for Audible users. It lets the Audible users download the selected audiobook and convert the downloaded file formats like AA, AAX to universally accepted formats like lossless audio, MP3, M4A, M4B, AAC, FLAC, WAV, etc at a speed of up to 100X. Once you convert the files to the given formats, you can use the new files with any popular players or devices. And since the conversion is lossless, the quality of the audio is preserved as-is. You can follow this tutorial: How to convert Audible AA/AAX to MP3.
ViWizard Audible Audiobook Converter Key Features
Losslessly convert Audible books without account authorization
Convert Audible books to common formats at 100X faster speed
Freely customize parameters of output audiobooks
Split audiobooks into small segments by time frame or by chapters
Storytel review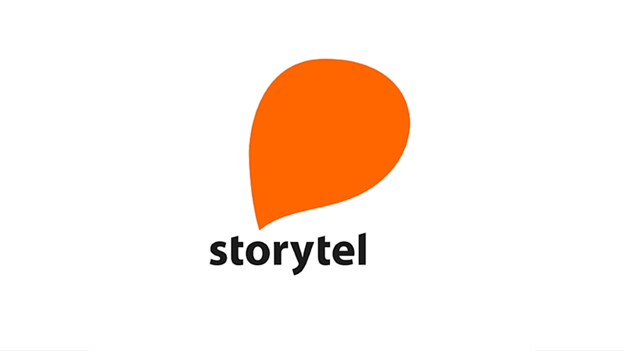 With Storytel, the subscription costs $9.99 per month. But, the best part is, you can listen to as many books as possible even if the month has not ended. Moreover, you get 14-day free access to the service.
Pros of Storytel:
● Unlimited audiobooks and eBooks: Access to unlimited audiobooks and eBooks in a month. Hence, you can either choose to read an eBook or you can listen to the audiobook.
● Cheaper: Cheaper than Audible considering that you listen to more than one book per month. Moreover, to access both eBooks and audiobooks, you don't need to pay extra.
● eBooks and audiobooks: The service automatically synchronizes the user's progress with both the eBooks and audiobooks. This makes it easier for you to switch between the two. This means that if you are listening to chapter 5 in an audiobook, and if you open the same book in eBook format, it automatically opens up chapter 5.
● For Indian audience: As far as the Indian audience is concerned, this service lets you access the works of Indian authors and writers. It also provides access to regional writers and their works.
● Category: With Storytel, you can access short stories, poems, and serialized content along with full-fledged novels.
● Sleep timer: The Storytel player has the facility of the sleep timer and speed adjustment. With the speed control, you can decide how fast or slow you need to listen to the story. And if you fall asleep within the sleep timer time window, it automatically closes the app.
● Bookmark: You can easily change the chapters, bookmark the page, and also change the background and text size when you are reading an eBook.
Cons of Storytel:
● Limited collection: Storytel has a limited collection if you compare it with Audible.
● Subscription: You need an active subscription package to keep on listening to any audiobook.
Conclusion and suggestion
Having gone through the review of Audible and Storytel and the comparison of Storytel vs Audible, now you can see for yourself which service you would like to choose. The article clearly explains the competition of Audible vs Storytel. If you prefer Audible, then here is the tip for you to improve the listening on Audible by using ViWizard Audible Converter.
Download Audible Converter for Free
More Audible Tips & Tutorials